Hardware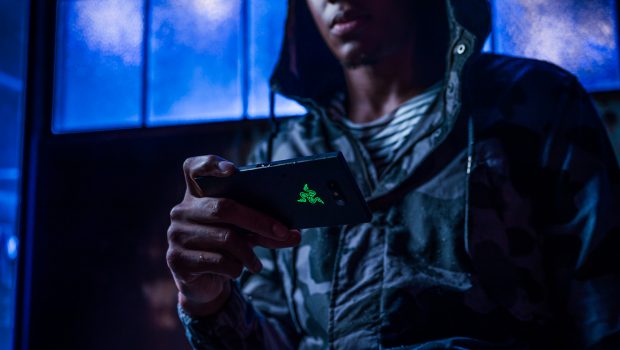 Published on March 20th, 2019 | by James Wright
Razer Phone 2 Review (March 2019)
Summary: The Razer Phone 2 is an impressive phone which is unfortunately hampered by its design and price point.
Gaming is an "institution" across the globe and is available on a variety of platforms from computers to high-end consoles and of course smartphones which makes for the perfect gaming on the go. While most phones will comfortable play the majority of the games, if you want a console like experience, you'll need some additional grunt and this is where the Razer Phone 2 comes into play.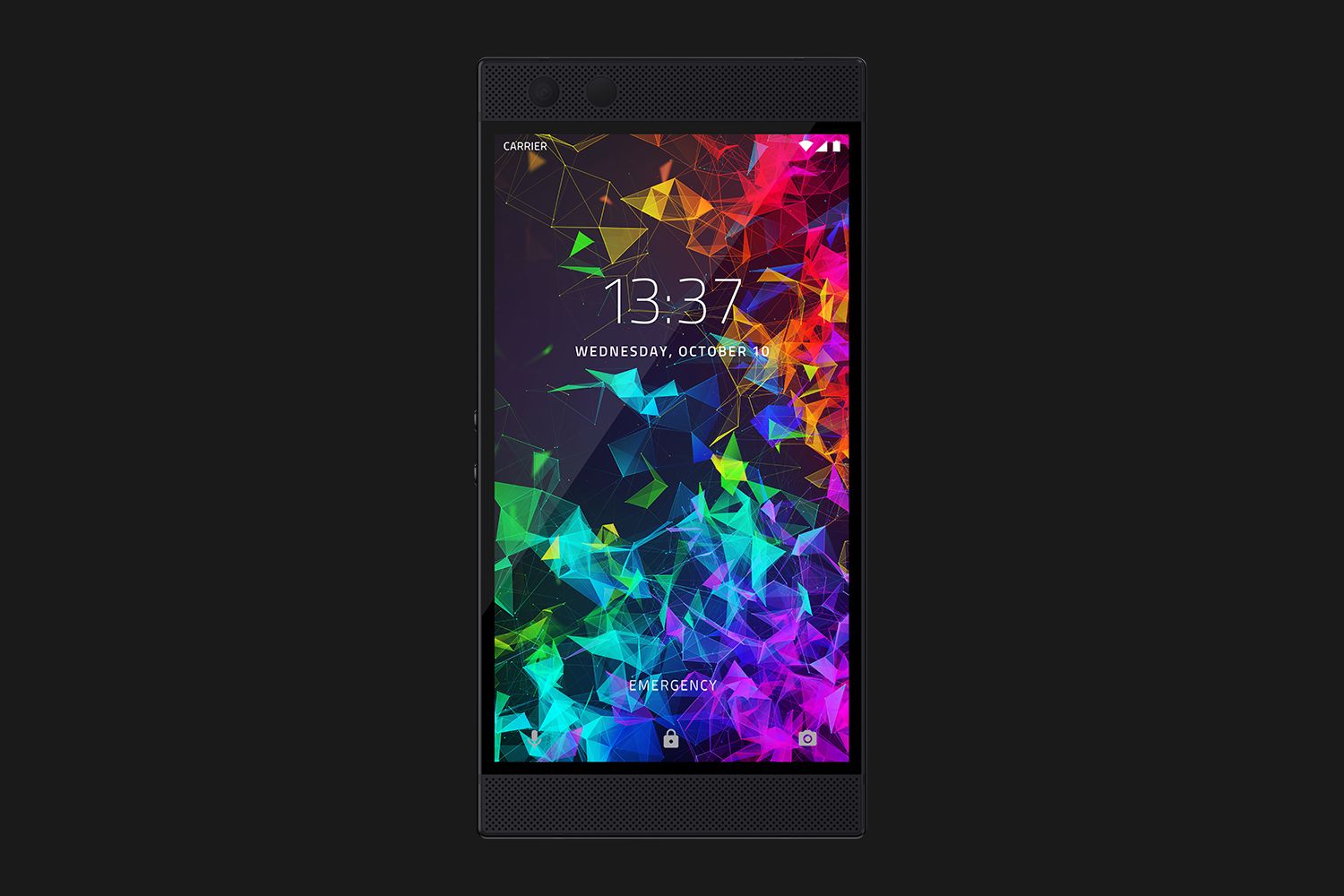 Key Specifications
120Hz UltraMotion™ Display – A brighter screen with zero lag or stuttering
Qualcomm Snapdragon 845 – With a custom vapor chamber cooling system
Dual Front-Facing Stereo Speakers – Featuring Dolby Atmos and a 24-bit USB-C DAC
Dual Cameras with Image Stabilization – For faster, sharper shots
New Design with Glass Back – Equipped with wireless charging, Razer Chroma™ RGB logo and IP67 Water Resistance
While the Razer Phone 2 does channel those smartphone aesthetics, it also looks a little gamer courtesy of its creators Razer who add the Chroma Razer logo on the back which changes colour. However it's the specifications under the hood which makes this phone perfect for gaming that includes a powerful Snapdragon 845 processor, 64GB storage (which can be expanded), front facing Dolby Speakers which literally boom compared to other smartphones and more importantly 8GB of RAM plus a 5.72" screen to get your game-on.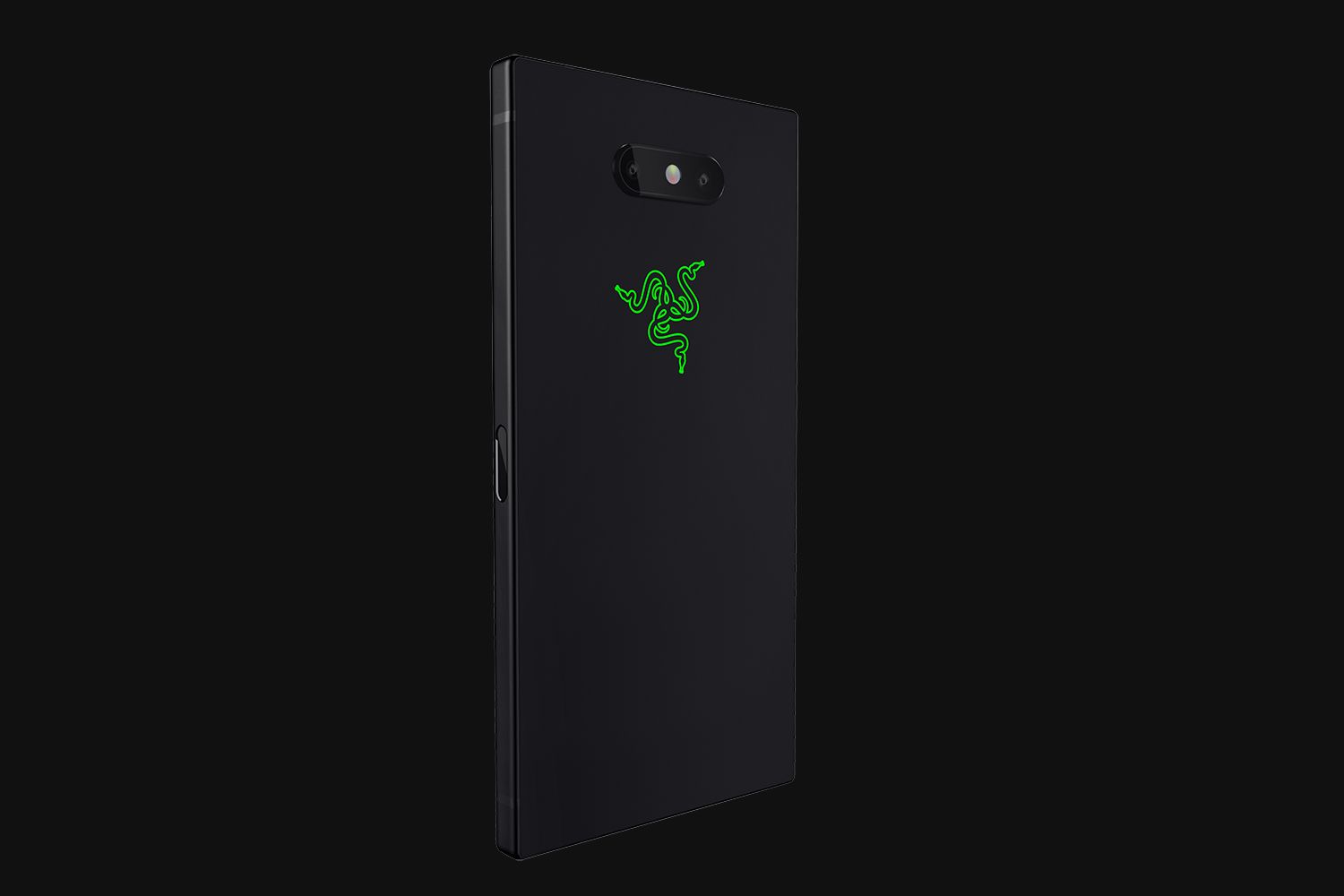 The phone measures at 158.5 mm x 79 mm x 8.5 mm with a weight of 220 grams which does feel a little large, especially with it weight and does feel a little awkward in your hands. Add in an IP68 rating to provide water resistance of up to 1 metres, a 4000mAh Lithium-Ion battery, a USB-C port, wireless charging, Dual-Sims, NFC and a rear 12-megapixels (f/1.8 ) camera with dual pixel PDAF and OIS + 12-megapixel (f/2.6) with 2x optical zoom, including an 8-megapixels (f/2.0) and this nicely rounds out the main features of the Razer Phone 2.
Setting up the phone is like any other Android phone which takes the user through a simple to follow wizard which includes connecting it to your Wi-Fi or mobile network, linking it to your Google Account and a few other steps that will have you up and running in no time. While it is a fast phone when you're using it, the boot-up speed is a little slower than similar priced smartphones due to the Razer stamping. Given that, the boot-up graphics is pretty damn impressive but I'm guessing this may slow down the overall boot-up speed. Adding to the O/S features is Nova Launcher Prime which gives you some great customisation options courtesy of this launcher but it's main theme really needs to changed as it is too messy with its background.
In terms of appearance, the phone does lack of the aesthetics of the latest Huawei and Samsung units with the Razer Phone 2 more symmetrical with its angles, rather than curves. The 5.7" screen is very clear as colours pop, images are sharp and text extremely clear… it's decent. Like other devices that support wireless Qi charging, the Razer Phone 2 has a glass back for this feature and overall it is a decent enough looking smartphone but due to its size, feels a little clumsy in your hands. It also supports Qualcomm fast-charging as well through the USB-C connection.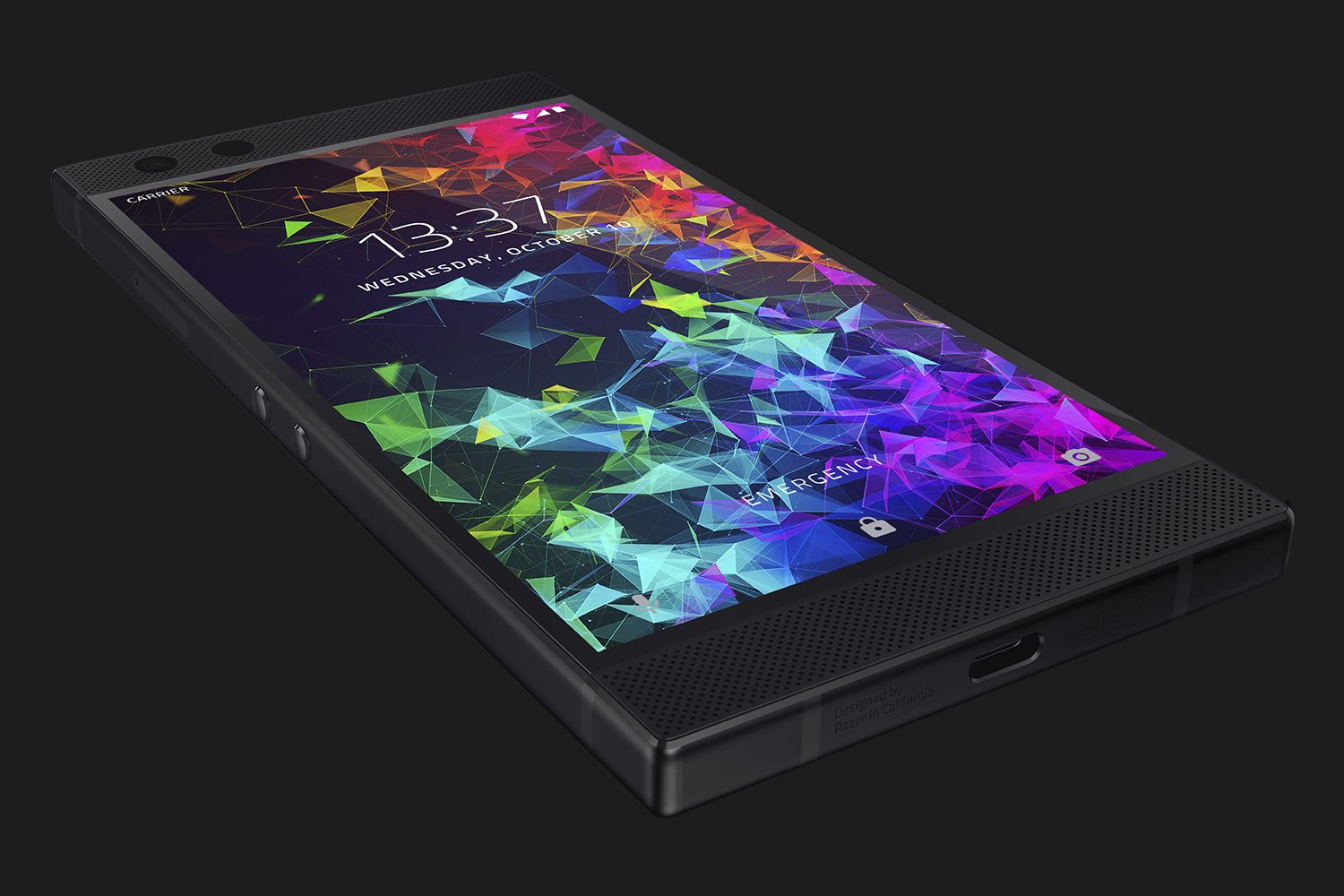 While this phone targets the gamer, the photo capabilities of the Razer Phone 2 is not bad and does take some impressive shots.  The camera also has optical image stabilisation which does allow you to capture better phones on the go but low-light photos are a little lacking. The camera app does feel a little clunky to use but offers HDR, 2 x optical zoom, panorama, beauty, portrait plus 4K video and manual overrides which will help you capture that perfect (hopefully) photo. Check out the samples below!
As mentioned, the Razer Phone 2 is a FAST phone and one of the best benchmark apps available for Android phones is 3DMark which is tests all the important facets of your phone's hardware. The results did note that the Razer Phone 2 is in the upper echelon of smartphones which is not surprising as it is a very responsive phone.
As Razer is targeting this as a gamers phone, we tested quite a few titles that included Tekken Mobile, PUGB Mobile, Middle Earth: Shadow of War and Dead Effect 2. As expected, all these games (and more) played well and there's no complaints from us. However we once again found the overall feel of the phone a little conducive in terms of its size. While the Razer Phone 2 features vapour cooling, we did notice that phone did become a little warm while playing the more intensive games but with no loss of performance. Nonetheless, the framerates were great as was streaming it to our Smart TV.
Furthermore, the bigger battery really helps and if you're playing graphical intensive games, you won't get a full day charge, however for everyday usage, you should get at least two. Watching movies is also a treat due to the high quality screen and when matched with the speaker system on this phone, it creates a great multimedia experience.
Final Thoughts?
The Razer Phone 2 definitely has the specs when it comes to gaming, however for its price ($1250AUD – March 2019), it is a little expensive, however Razer have temporary reduced it for $899AUD that does make it more compelling. It has a powerful CPU/GPU, 8GB RAM, a great screen but its body just feels a little off.
For more information, please visit https://www2.razer.com/au-en/store/razer-phone-2
Razer Phone 2 Overview
Made for work. Refined for play
Industry-leading gaming performance meets premium flagship features—the Razer Phone 2 is the ultimate daily driver that smoothly handles your work, unleashes supreme mobile gaming power, and even lets you enjoy an unparalleled mobile entertainment experience. This time it comes with massive upgrades, featuring an upgraded processor with vapour chamber cooling, wireless charging, water resistance, and the long-awaited illuminated logo with Razer Chroma™. This is Flagship//Gaming.
Still the fastest screen in mobile gaming
When it comes to mobile gaming, our UltraMotion™ technology reigns supreme. The Razer Phone is still the only smartphone with a true 120Hz screen, and that includes both touch sampling and display refresh rate. Break into your favourite mobile games at silky-smooth speed with no lag, complete with a response that's accurate to the touch.
Best in class: the 120Hz panel
Our 5.7" screen boasts a 120Hz 1440×2560 IGZO display, delivering an unrivalled standard in mobile gaming refresh rate. It's now improved with a 50% brighter display and better colour accuracy to take the Razer Phone to the next level.
Stay cool in the heat of battle
You can't play hard without the hardware. We've engineered a cooling system that efficiently sustains higher average frame rates, for a cooler and more comfortable experience, whether you're in an extended gaming session or running multiple apps at the same time.
Vapour chamber cooling
The Razer Phone 2 features a Snapdragon 845 2.8GHz processor, with a vapour-chamber cooling system that allows heat to spread throughout the phone via a custom vapour chamber which vastly increases the surface area for heat to dissipate, resulting in fewer hot spots. This allows greater performance and stability compared to traditional cooling methods.
Let your creative eye take over
Create stunning photographs and video with the Razer Phone 2. Featuring dual lenses with dual Sony IMX Sensors and a wide lens with optical image stabilisation. Capture picture-perfect moments with larger pixels and acute colour accuracy, even in low light conditions. The front camera supports FHD video for sharp face cam footage while streaming or chatting.
Razer Chroma™ is here
Built into our DNA, the Razer Phone 2 features an illuminated Razer logo with customisable Razer Chroma™ RGB lighting. Your mobile device becomes an extension of your character with 16.8 million colour options, including personalised notification alerts. Use the CHROMA Configurator App to toggle between different colours, or select from three different lighting effects: static, breathing, and spectrum.
A long-lasting battery with wireless charging
Carry the power of Flagship//Gaming with you all day with an industry-leading 4000 mAh battery in the Razer Phone 2 that supports Qualcomm QuickCharge+. A Razer Chroma™ wireless charging base station features Wireless Fast Charging technology to get you to full power quickly so you'll always stay in control for work and play.
*Wireless charging base sold separately
Water resistent. Weather resilient
The Razer Phone 2 is more robust than its predecessor. We've tested it up to IP67 so it stays protected when submersed up to 1 meter of water. Brave the outdoors and withstand the elements with a mobile phone that's built to survive any weather.
Designed for superiour sound
The Razer Phone 2 flexes its superiority in music and entertainment with Dolby Atmos dual front-firing stereo speakers. It supports both HDR and 5.1 surround sound content with an extended bass response. There's no better way to watch your favorite shows and movies on Netflix while you're on the go.
24-Bit USB-C DAC
We've included a high-fidelity USB Type-C DAC so 3.5mm headphone users can enjoy up to 24-bit audio. It doesn't matter if you're blasting your speakers or plugged-in to headphones—the Razer Phone 2 lets you enjoy immersive audio anywhere.
Razer Cortex mobile
With the Razer Cortex Mobile app, you can discover a curated list of popular mobile games and utilise the Game Booster software for launching games and optimisation. Tune performance for your mobile games and customise settings such as resolution, frame rate, and CPU clock speeds.
Nova launcher prime
The Razer Phone 2 is a true Android enthusiast mobile phone. The highly-acclaimed Nova Launcher Prime is pre-installed for free, bringing the most polished customisable Android launcher to the Razer Phone 2. Your phone becomes a true modern marvel, as you personalise every skin and setting to suit your everyday need