Hardware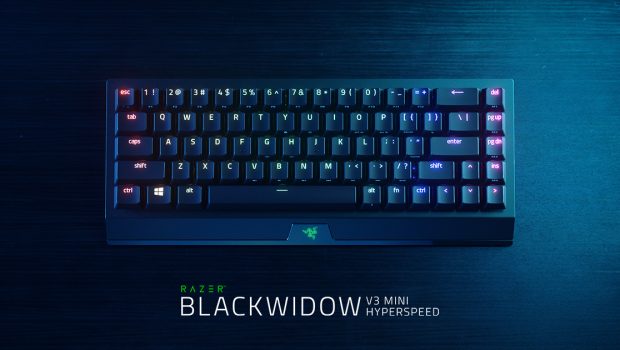 Published on June 13th, 2021 | by James Wright
RAZER BLACKWIDOW V3 MINI HYPERSPEED REVIEW
Summary: The Raazer Blackwidow v3 Mini Hyperspeed keyboard is pure gaming portability
Welcome to your new arsenal solder! Razer's new gaming keyboard has landed with the all-new Blackwidow V3 Mini Hyperspeed that has been precision designed with the gamer in mind to reduce its overall size but keep its full functionality.
With a 65% form factor that makes this a small keyboard compared to traditional gaming keyboards, the Razer BlackWidow V3 Mini HyperSpeed is not only wireless but it keeps the arrow keys which is great for gamers like myself who religiously use them. So if space is a premium on your desk, this keyboard from Razer assists courtesy of its size.
The BlackWidow v3 offers wireless connectivity through Bluetooth or Razer's Hyperspeed Wireless on the 2.4Ghz network with an included USB dongle plus you can also attach the included USB-C cable for a corded connection.
You're probably wondering about battery life and according to Razer, it supports up to 200 hours and to charge, you simply connect the included USB-C cable that will fully charge the battery in around 5-hours. Wireless vs corded! In terms of wireless, we had no issues with connectivity or performance whatsoever and Razer should be commended on their technology to create low-latency gaming.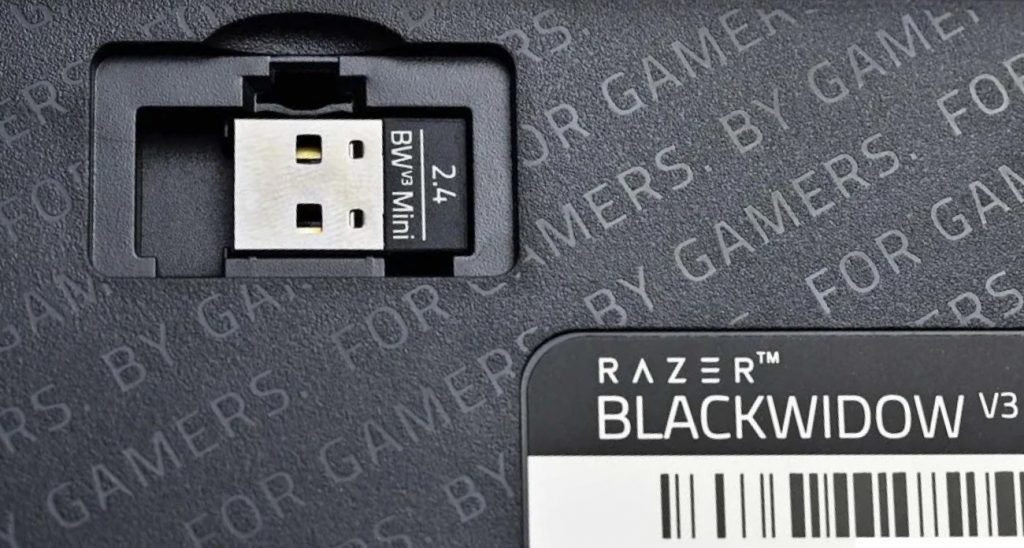 Another brilliant feature is that you can combine the dongle with another wireless mouse from Razer, such as the Orochi V2 (reviewed) or DeathAdder V2 Pro which means both the mouse and the Blackwidow V3 run on the same USB dongle. This frees up a USB slot on your PC!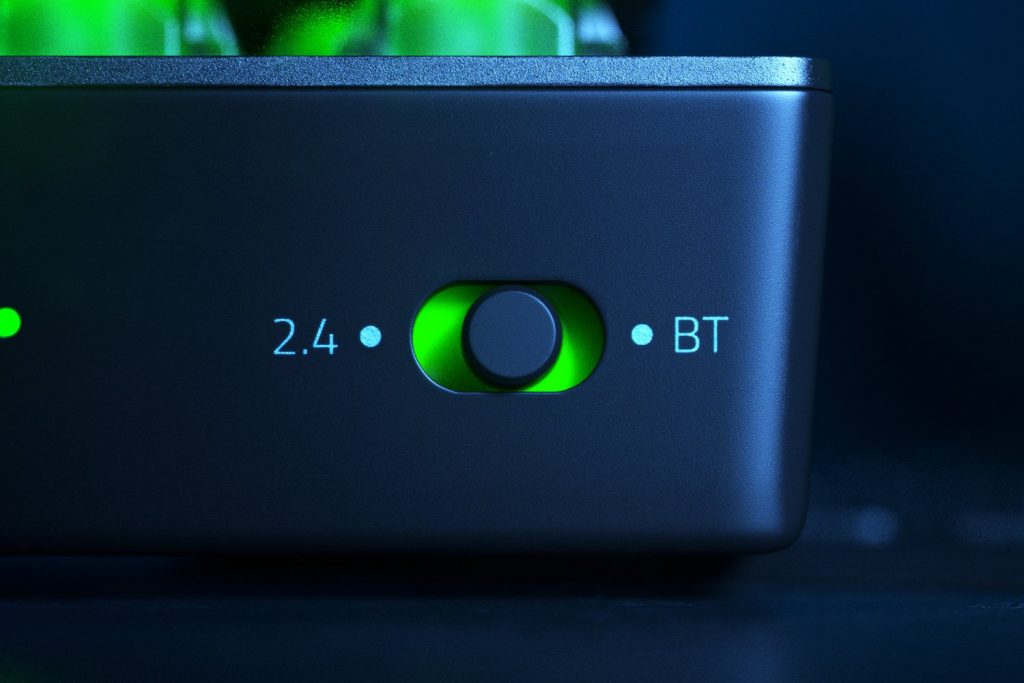 The full size have been created with a doubleshot molding process that makes them extra sturdy, including labelling that never wears off. I'm not sure about you but I've had quite a few keyboards where the letters and numbering have worn off from repetitive usage, so definitely a "handy" feature in its build-quality.
In terms of the mechanics behind the keys, the Razer Blackwidow V3 Mini Hyperspeed keyboard is available with two different switches, green and yellow. While both technologies are responsive, fast and made for gaming, they offer gamers a slightly different way to play. For our review, we had the opportunity to check out the green switches.
| | |
| --- | --- |
| RAZER GREEN MECHANICAL SWITCHES | RAZER YELLOW MECHANICAL SWITCHES |
| Hear and feel the satisfying feedback in every keystroke you make, with a clicky, tactile design that offers optimized actuation and reset points for better precision and performance when gaming. | With a lower actuation point for faster inputs, these quick, linear switches produce extremely smooth keystrokes and include sound dampeners to reduce its already low sound profile even further. |
Unboxing
Out of the box, the Razer BlackWidow V3 Mini Hyperspeed keyboard is quite small as it is 65% the size of a full-size keyboard. It's surprisingly a little on the heavy scale as well but all in all, it feels quite sturdy an professionally built to ensure this gaming keyboard will get you through even the most toughest of battles and for a long time. Razer also give a generous 2-year warranty on the keyboard should the unthinkable happen.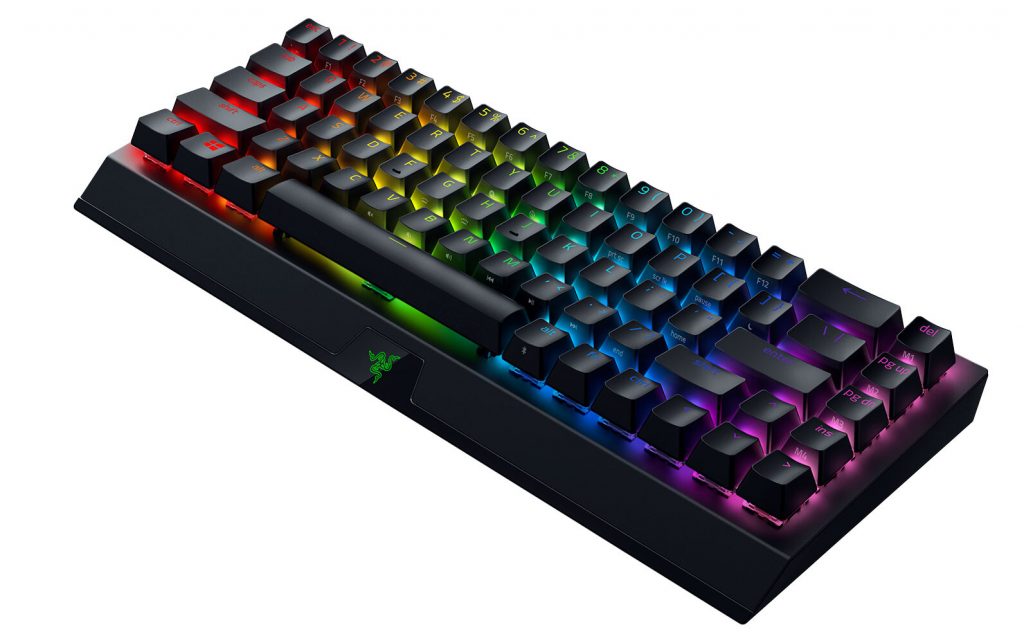 Setting up
While the BlackWidow V3 Mini HyperSpeed works out of the box without any additional software to be installed, if you want to maximise your experience, you do need to install the Razer Synapse software. This software allows you tweak the keyboard settings, including creating macros and use the Chroma RGB lighting that gives this backlit device access to 16.8 million colours. My favourite aspect about Razer Chroma RGB is the special-effects available to you like breathing or wave and best of all, there are over 150 games that support this feature to really make your gamers totally immersive.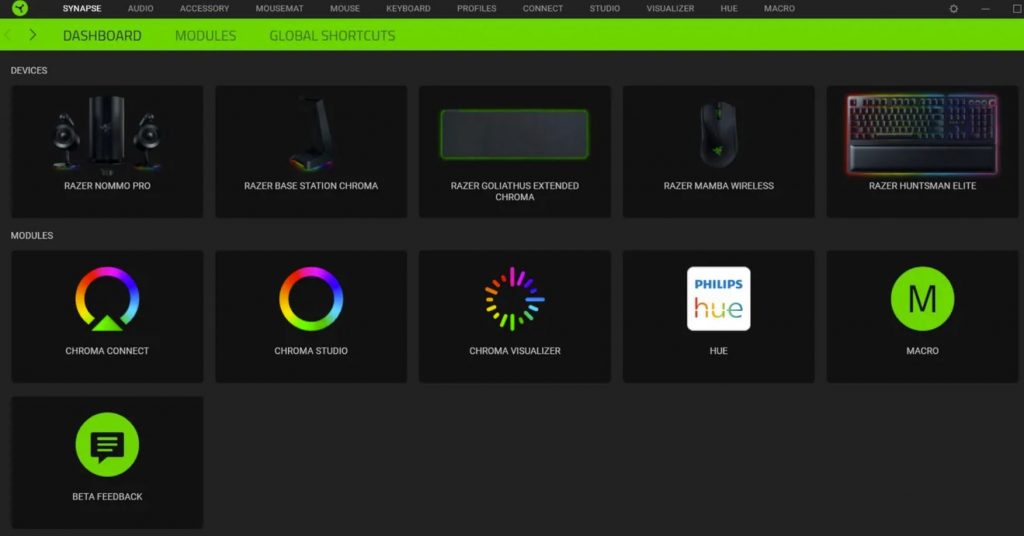 Gaming
When it came to gaming, I found the BlackWidow a very impressive keyboard that screamed tournament-grade performance and durability. Nothing is more satisfying then hearing those keystrokes pressed and registered quickly as I took on my enemies from hell (Doom Eternal) or explored the world of Azeroth in World of Warcraft.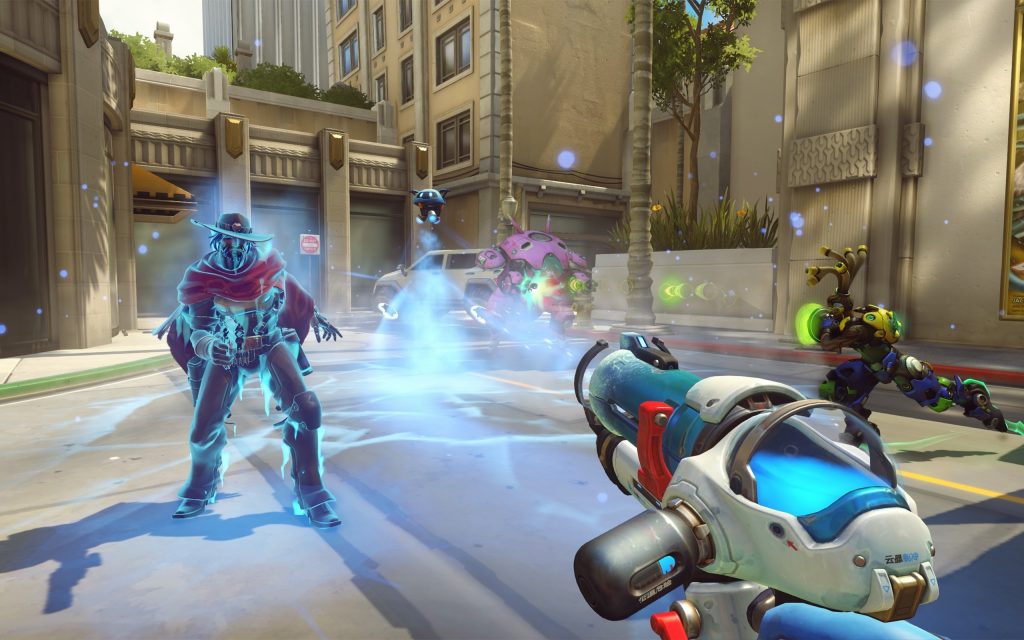 Of course, first person shooters is another place where the BlackWidow shines and games such as Call of Duty Modern Warfare, Overwatch and Battlefield 5 felt quite satisfying as the keyboard kept me nimble on my feet, including access to some much needed macros.
In contrast, it is not as quiet as a standard office keyboard due to the mechanical switches, however it was equally satisfying typing on it and this review was typed on the BlackWidow. Like all keyboards, it does take a day or so to familiarise yourself but once you do, it becomes an extension of your body. Not to mention the unique sound of the mechanical keys being pushed.
Final Thoughts?
Wireless is the future and I commend Razer for creating a compact gaming keyboard with the BlackWidow V3 Mini that not only boasts impressive performance but equally impressive battery-life, so you can literally cut the cords. Lastly, its compact form is great and definitely reduced clutter on my desk and all in all, another well-designed gaming peripheral from Razer.
Recommended!