Hardware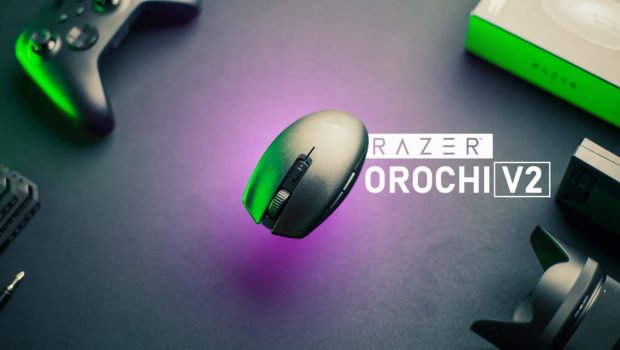 Published on June 13th, 2021 | by James Wright
Razer Orochi v2 Review
Summary: The Razer Orochi v2 is a responsive and speedy wireless gaming mouse!
The eight-headed serpent has returned whose myth is greater than mountains and whose tail hides the blade, welcome to Razer's all-new Orochi version 2.0, an ultra-lightweight wireless gaming mouse that boasts one of the industries longest battery run-times of up to 950 hours via Bluetooth or up to 425 hours through the Razer Ultraspeed Wireless (aka 2.4Ghz). If you need some further perspective on how long you can "mouse", its 39.58 days or 17.70 days of the above two wireless communication platforms.
.
The Razer Orochi v2 also comes with an advanced 5G Advanced 18K DPI Optical Sensor to ensure unparalleled accuracy and speed, including the second generation of Razer mechanical mouse switches for responsive clicking. Razer have also fine-tuned their battery placement in order to ensure a perfect weight distribution and its clever hybrid battery system takes either one AA or one AAA battery. The mouse will also start to blink red when its battery level is less than 5% which means it is almost time for a new battery.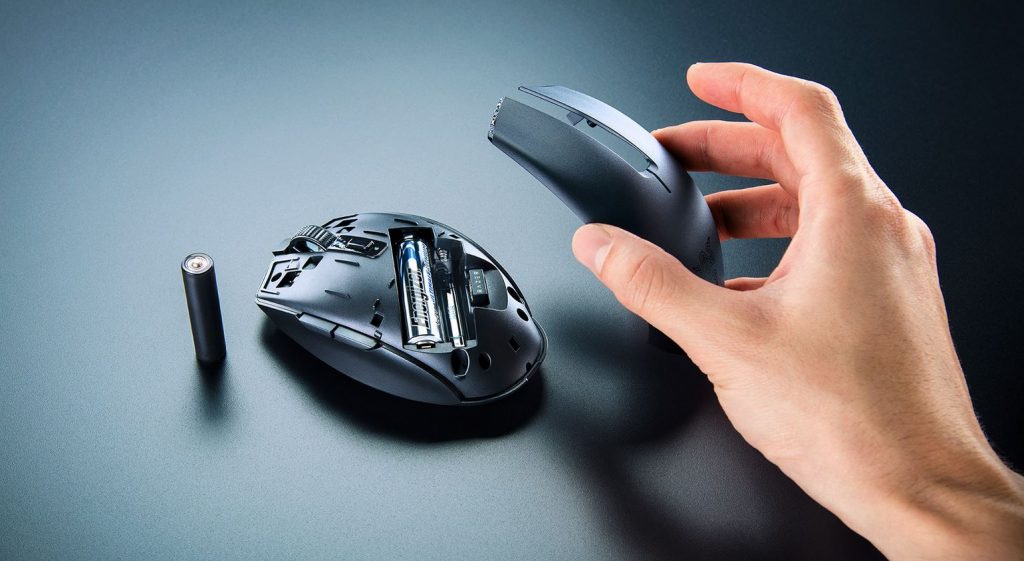 Unboxing
Well packed from Razer, the first thing I noticed about the Orochi V2 was its stylish design that really channels those gamer aesthetics but more importantly, it feels great in your hand and it is very lightweight at just 60 grams which is the weight of a large chicken egg! Furthermore, the size of this mouse is perfect at 108mm x 60mm x 38mm.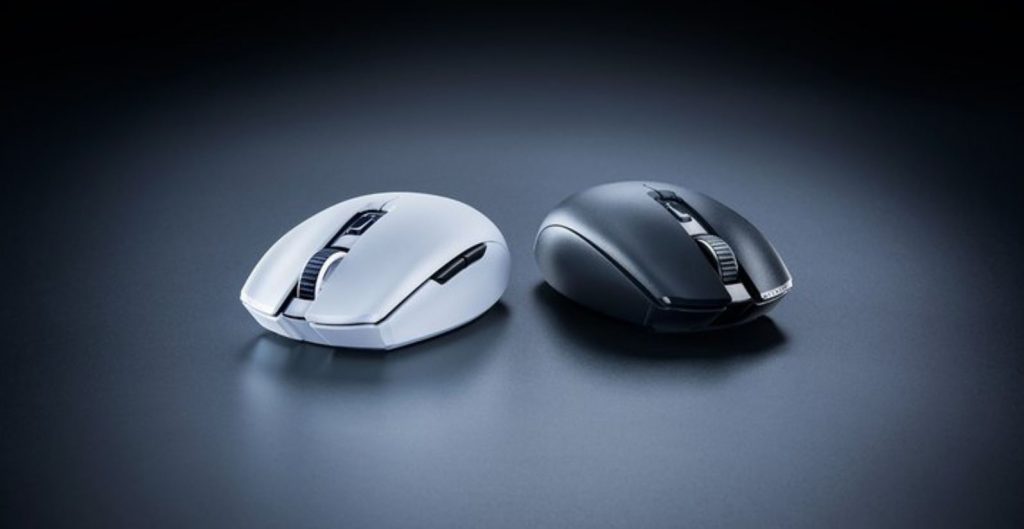 While we reviewed the standard black version, a white edition also exists but both gaming mice look quite visually striking in terms of its design. It should be noted that the Orichi V2 is a symmetrical right-handed design which works well with the claw grip. Furthermore, there are six programmable buttons to help give you an edge in your virtual gaming worlds.
Setting up the Orochi V2 is a breeze and if you are using Bluetooth, you simply pair it with your computer or if you want to use the 2.4Ghz mode, you need to use the dongle which is found underneath the top of the mouse. This then plugs into a spare USB port and once the mouse is powered, it will automatically pair with your PC. The Orochi V2 also comes with Razer's Synapse 3 software that allows you to customise and tweak the settings of this mouse.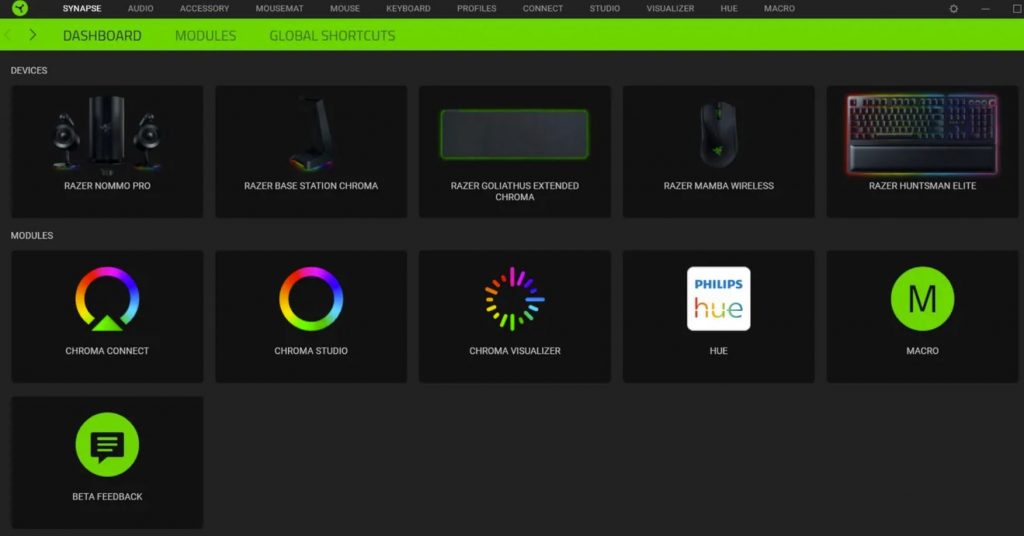 While this gaming mouse does not come with Razer's Chroma RGB Lighting feature, it has not been included to help increase the longevity of the battery. With that said, you can use the single onboard memory profile to save your setting without jumping into Synapse 3 and is great for those one-off gaming situations. DPI can also be adjusted on the fly with a range that includes the following default stages 400, 800, 1600, 3200 and 6400. So as you can see, Razer have delivered a very component wireless mouse.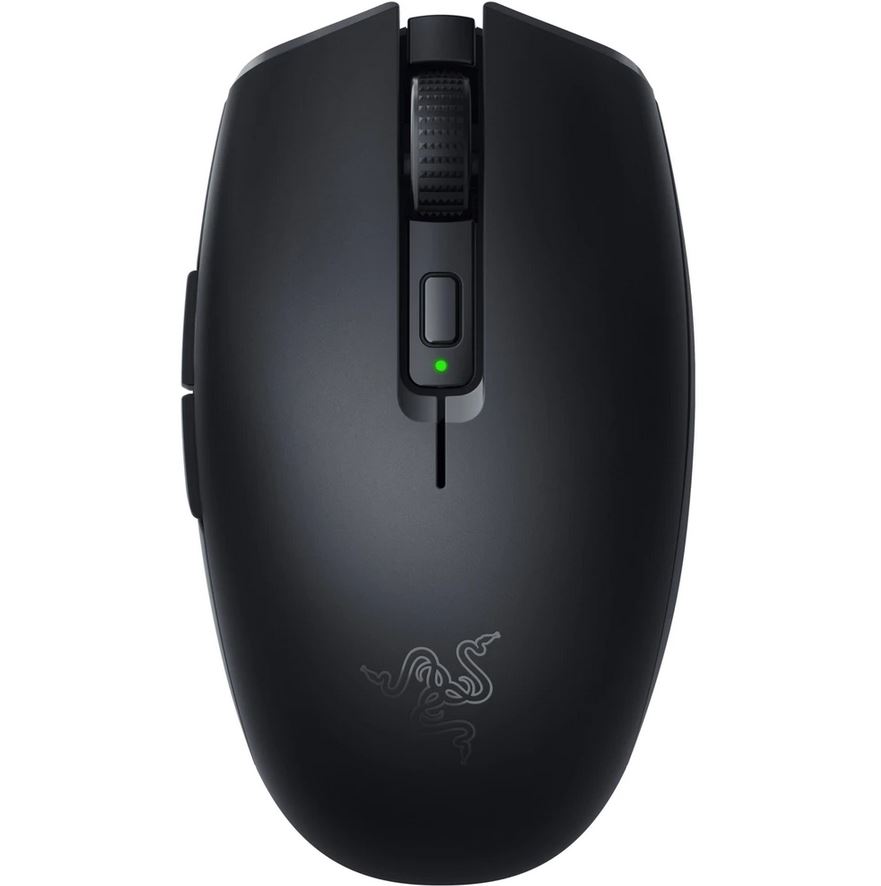 Testing
I trialed the Orochi V2 with a myriad of games that included Battlefield V, World of Warcraft, Apex Legends and Call of Duty: Black Ops – Cold War and it didn't skip beat over its wireless connection that resulted in a precise and fast gaming experience.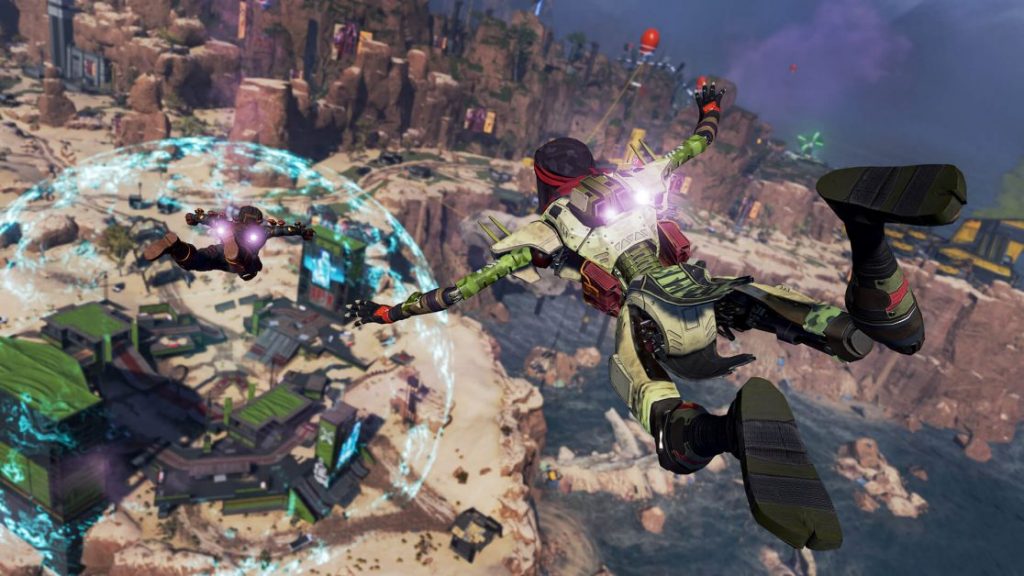 Buttons were also speedy when clicked and the gaming-grade tactile scroll wheel definitely benefitted me as a gamer. It should also be noted that the Oroch V2 glided well on my mouse mat thanks to its PTFE mouse-feet. Apart from games, the mouse worked well for all other aspects from Adobe Photoshop, general Windows 10 usage and of course, surfing the net.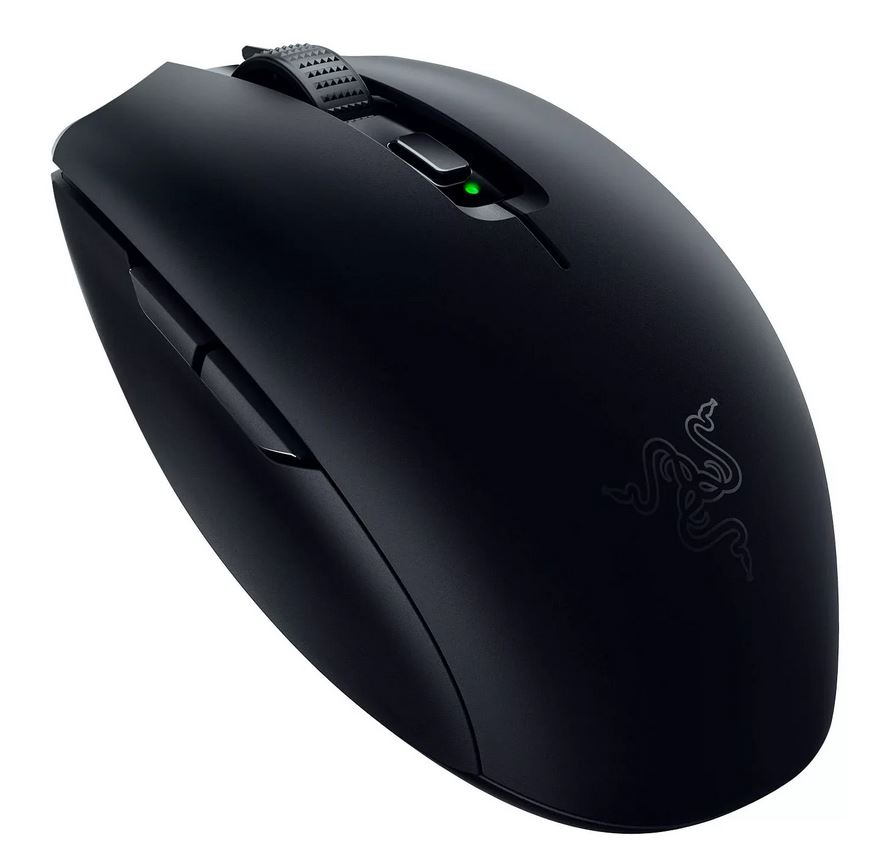 Final Thoughts?
If you're looking for a portable wireless mouse with excellent battery-life and exceptional responsiveness, then look no further as Razer has the panacea with their all-new Orochi v2. It's also well-designed, comfortable to use for long periods and is versatile for all your PC needs from gaming to surfing the net and just general computer use. Best of all, it is true wireless and comes with an exceptional battery life!
RAZER™ OROCHI V2 HIGHLIGHTS
RAZER™ 5G ADVANCED OPTICAL SENSOR
Enjoy responsive, pixel-precise aim with an improved sensor that flawlessly tracks your movement with zero spinouts.
2ND-GEN RAZER™ MECHANICAL MOUSE SWITCHES
With new gold-plated contact points, the switches are more resistant to degrading and have a longer lifespan of up to 60 million clicks.
100% PTFE MOUSE FEET
This portable wireless gaming mouse glides smoothly across any surface with mouse feet made from the purest, highest grade of PTFE.
ON-BOARD MEMORY PROFILE
Be ready to compete anywhere with access to your custom keybinds, DPI, and twice the inputs via the Razer HyperShift function.
6 PROGRAMMABLE BUTTONS
The Razer Orochi V2 is fully configurable via Razer Synapse 3, letting you execute macros and secondary functions for an advanced degree of control.
BEST PAIRED WITH THE RAZER BLADES
While the Razer Orochi V2 works great with most popular laptops, they're the perfect add-on to any of our Razer Blades—high-performance laptops made to max out your work and play.
TECHNICAL SPECIFICATIONS
<60g ultra-lightweight design* for seamless control when gaming on the go
2 wireless modes with Razer™ HyperSpeed Wireless and Bluetooth
Up to 950 hours of battery life for long-lasting performance
2nd-gen Razer™ Mechanical Mouse Switches for improved click durability and consistency
Razer™ 5G Advanced 18K DPI Optical Sensor for cutting-edge precision
Tech Specs
True 18,000 DPI 5G optical sensor with 99.4% resolution accuracy
Up to 450 inches per second (IPS) / 40 G acceleration
Razer HyperSpeed wireless technology with support for dual-device operation on single dongle
Dual-mode wireless (2.4GHz and BLE)
Six independently programmable buttons
2nd-gen Razer™ Mechanical Mouse Switches rated for 60M clicks
Symmetrical right-handed design
Gaming-grade tactile scroll wheel
Undyed PTFE mouse-feet
AA/AAA battery slot (only one type at a time)
On-The-Fly Sensitivity Adjustment (Default stages: 400/800/1600/3200/6400)
On-board DPI and keymap storage
Razer Synapse 3 enabled
Battery life: Up to 425 hours (2.4Ghz), 950hours (BLE) with included Lithium AA battery
Approximate size: 108mm (Length) x 60mm (Width) x 38mm (Height)
Approximate weight: <60g / <2.2oz (mass centralized)