Blu-ray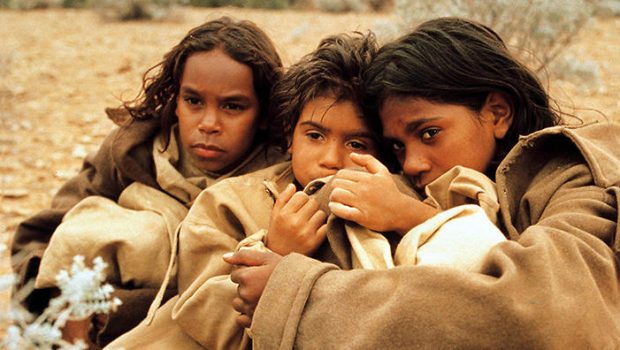 Published on December 26th, 2018 | by Natalie Salvo
Rabbit Proof Fence Blu-ray Review
Summary: "Rabbit Proof Fence" is ultimately a nuanced drama and an inspiring, true story that will stay with you long after the credits roll.
"Rabbit Proof Fence" is about a dark chapter in Australia's history. The film dramatises the story of two sisters and their cousin who take a long walk home after they are forcibly removed from their families. "Rabbit Proof Fence" is ultimately an epic journey that tugs at your heartstrings.
This film is based on a book by Doris Pilkington whose mother, Molly and other family members inspire the story. It was adapted for the screen by Christine Olsen who pens an understated yet raw screenplay. While director, Phillip Noyce ("The Quiet American") is used to big budget Hollywood films, he strikes a chord in this smaller, independent one, because this story hits so close to home. That was certainly the case in 2002 upon its release and it hasn't aged one bit since then.
The plot is set in W.A. in 1931 when the state had a Protector of Aborigines. Kenneth Branagh ("Harry Potter and the Chamber of Secrets") plays this same character named, A.O. Neville, in a rather clipped way. Neville is a racist who describes how he wants to breed out the black gene by only allowing half-castes to marry white people. This was completely misguided on his part and an absolutely shocking scene to watch. Unfortunately, Noyce doesn't place this scene in the greater context of racism, dispossession and genocide, which occurred to Aboriginal people in history.
Neville forcibly removes 12-year-old Molly (Everlyn Sampi), her cousin, Gracie (Laura Monaghan) and younger sister, Daisy (Tianna Sansbury) from their family. They are taken some 15000 miles away. The girls will be deprived of their Aboriginal culture and trained to become domestic servants with other displaced kids. But Neville doesn't realise that Molly is determined to go home. She takes Gracie and Daisy along the arduous walk. As they journey, the girls outwit the authorities – including a local tracker played by David Gulpilil – at almost every opportunity.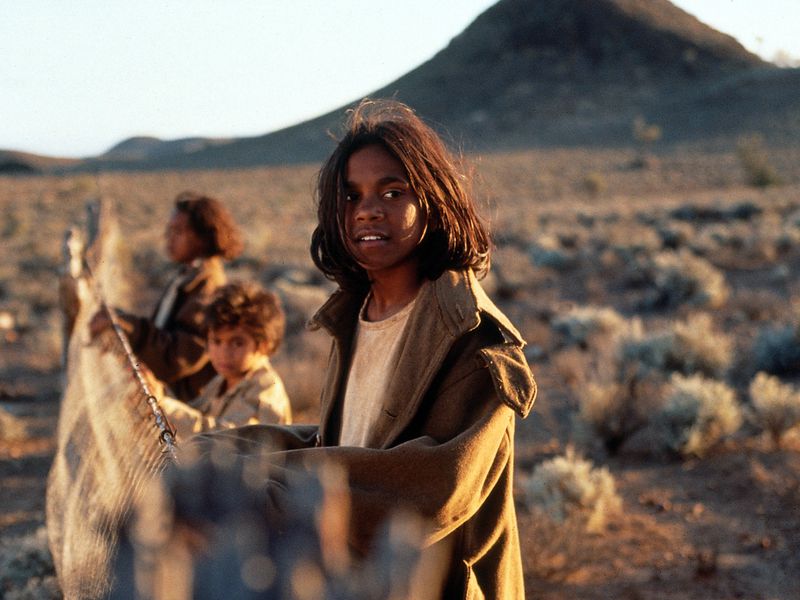 The young girls starring in this film do an amazing job, especially when one considers that this was the first time any of them had acted. They carry the depth of the subject matter on their tiny shoulders. The girls' resilience and perseverance is often pushed to the absolute limit. They beg and steal food along the way and are ever-resourceful. Their inspirational characters make for a very sentimental drama.
The cinematography in this film is gorgeous and the video looks even better in Blu-ray. The outback and country are shown in resplendent panoramas. It shows how vast and unforgiving the land can be at times and makes the girl's feat even more extraordinary. Peter Gabriel's score is supportive of the mood and atmosphere without being too distracting.
The only bonus material here is a single featurette. In it, Noyce describes how he searched for the three girls to play Molly, Gracie and Daisy. It also gives viewers some insight into the hard work these young ladies had to put in, along with their patient drama coach, to prepare for the roles.
"Rabbit Proof Fence" is a nuanced and inspiring true story that will stay with you long after the credits roll. This journey is an epic one about: racism, injustice and betrayal by bureaucrats towards our indigenous population, including our most vulnerable people. "Rabbit Proof Fence" is an important, powerful and well-told story that should be required viewing in all Australian schools.
Blu-ray Details
Director – Phillip Noyce
Actors – Everlyn Sampi, David Gulpilil, Ningali Lawford, Deborah Mailman, Kenneth Branagh
Film Genre – Australian Cinema
Label – 20th Century Fox
Running Time – 84
Aspect ratio – 2.35:1
Region Coding – B (Blu-Ray)
TV Standard – HD
Rating – PG
Consumer Advice – Some distressing scenes
Year of Release – 2002
Primary Format – Movies/TV – Blu-Ray