Films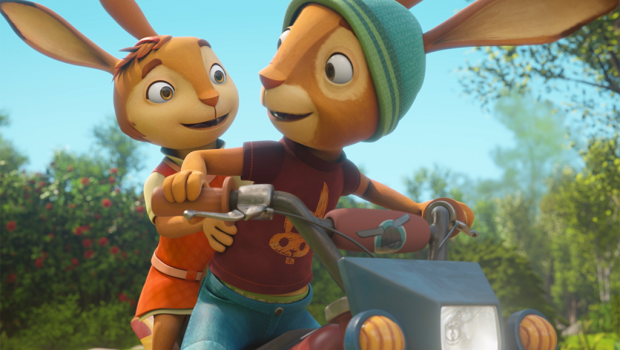 Published on June 18th, 2022 | by Natalie Salvo
Rabbit Academy Film Review
Summary: A nice animated film about good versus evil. Youngsters will enjoy how this group of bunnies outfox the baddies and save Easter.
"Rabbit Academy" is a fun, little family animation that makes for perfect Eastertime viewing. The story is about friendship and working together, which should appeal to young children. With its funny moments, not to mention both a heart and an egg of gold, it should be some colourful fun for the whole family.
Ute von Münchow-Poh's film is actually a sequel to "Rabbit School – Guardians of the Golden Egg." It stands up as its own standalone film so viewers will not be lost if they haven't seen the first instalment. This is based on a children's book titled "A Day at Bunny School" and its script is written by Katja Grübel and Dagmar Rehbinder.
The film is about a group of Master Rabbits. They are the ones chosen to decorate and deliver Easter Eggs. The latter are sourced from a hen's coup atop a mountain. These are minded under the watchful eye of a Mother Hen named Gudrun (Katharina Straßer).
One day a sneaky bully rabbit named Leo (Sebastian Fitzner) teams up with a group of foxes to save his own hind with a plan to destroy Easter. But luckily there are a good group of Easter rabbits named Max (Callum Maloney), Emmy and their friends, who save the day. They learn to work together and set aside their differences by teaming up with a brainy fox named Ferdinand (Tim Kreuer) who chooses the "good" side.
This story may be a little tricky in parts for younger viewers to understand. But they should enjoy the colourful and simplistic visuals. There's plenty of action and hijinks to keep the pace moving along swiftly. It seems there is never a dull moment in this animal kingdom!
"Rabbit Academy" is no groundbreaking film but it is a pleasant little Easter Story. It has a charming look and feel to the proceedings. This means viewers should enjoy this rather handsome story about unlikely friendships and how we should all work together. Because this ultimately proves that's it's not the goose but rather, kindness that wins the golden egg.