XBox One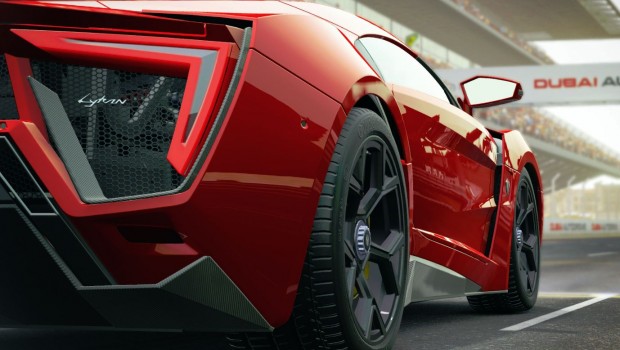 Published on May 13th, 2015 | by James Wright
Project Cars XBox One Review
Summary: Project Cars offers gamers of all different capabilities a true racing simulation with some stunning next-gen graphics and gameplay
One of the most anticipated car games of 2015 has finally arrived on the PlayStation 4, PC and XBox One (Reviewed) which promises users a truly engaging motor vehicle experience as they race a variety of different cars from around the globe. Sure, some parallels could be made with Gran Turismo and Forza Motorsports, however Project Cars is definitely its own entity that not only has the graphics but also the gameplay to create a great cross-platform racing title for next-gen consoles and the PC.
Project Cars supports a variety of different gameplay modes that include both single player and multiplayer. The single player career mode is quite in-depth, however where this game shines (for me anyway) is via its online multiplayer mode which really creates this excellent sense of community and a healthy dose of competition with up to 16-players. The career mode even tries to woo the player with contracts and endorsements to give you that professional racing driver experience. Some of the e-mails you receive is also quite funny!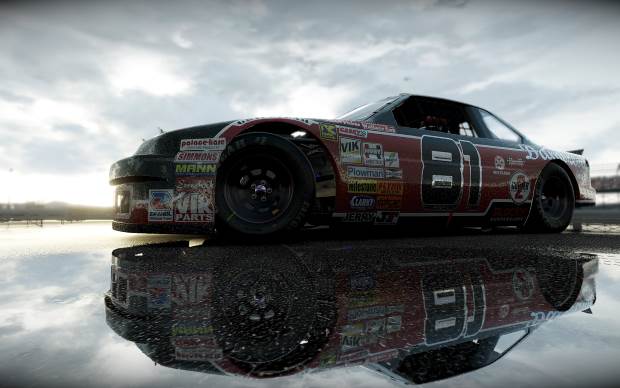 Another feature of Project Cars is that the developers really immerse the player into not just the car handling mechanics but also the sense of speed it creates as you race around these varied tracks. Some games have this almost floating experience but in Project Cars, it actually feels like you are driving a real car thanks to the excellent mapping of the controller. Given that and the control mechanics, everything feels in the right place, without too much awkwardness while controlling these amazing cars. It should also be noted that almost everything from the cars to the weather can be tweaked in this game so at times it's a careful balancing game.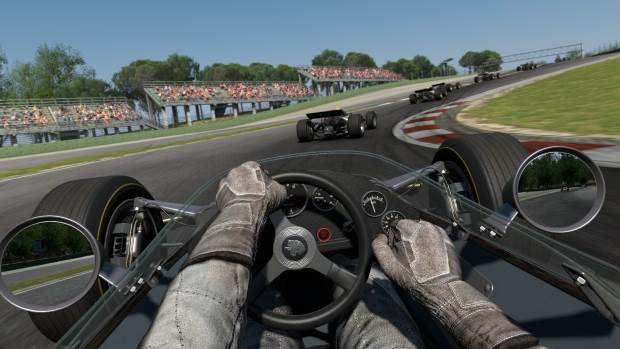 Newcomers however may feel a little intimated by the sheer scope of Project Cars but it's well worth the slightly steep learning curve at the start because it's quite an engaging game and the better you become, the more enjoyment you will find in the game itself. However for those newcomers, Project Cars does feature auto-braking and stability controls to give you a slight edge if necessary. Okay… I did use these at the start!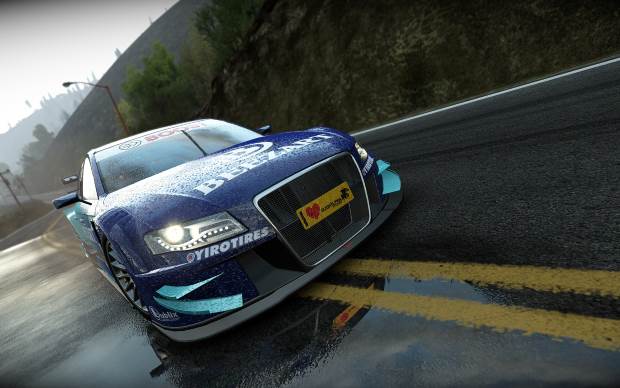 Once you have mastered the controls and mechanics of the game, you'll realise that timing plays an essential aspect of winning races and knowing when to brake and when to risk it slightly more so that you don't lose it around a tight corner is all part of the strategy. It's a careful balancing act which works extremely well on the XBox One. So apart from racing, players have access to tweaking their cars which really makes Project Cars a true racing simulation. For motor heads, everything can be fine-tuned in order to create your perfect beast.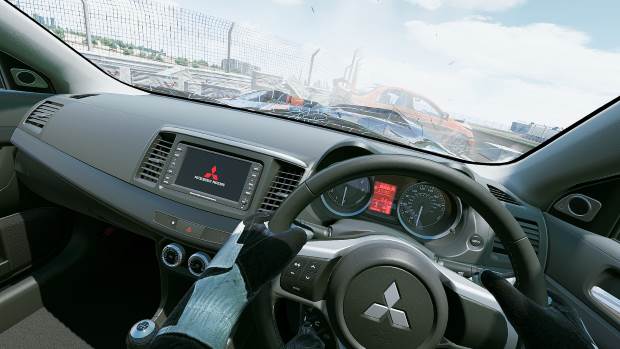 Progression in the game is based on a more real-world approach, especially with its realism that really makes you want to try your best and succeed. It's more your traditional racing element opposed to the more modern experience points system as basically the entire game is available to the player from the get go. This is why the career mode is so engaging as it allows you to experience all facets of this richly diverse system, all the way up to Championships and of course, those amazing cars. The career mode is also broken into three sections that include Zero to Hero, Triple Crown and Defending Champ.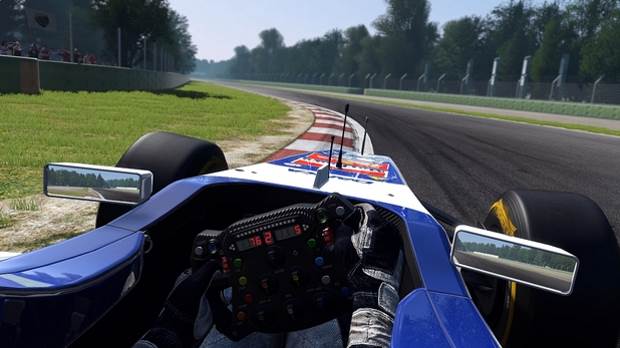 Project Cars boasts an uncanny amount of vehicles that include favourites such as the McLaren 12C GT3 and Jaguar JP-LM with a plethora of other cars available to the player from GT to Supercars and Retro Touring, Road Cars, Karts, Track Day Cars, Modern Open Wheel plus Le Mans prototypes. With that said, I really loved starting my career with go-karts and then moving to high performance cars in parallel to ensure that the racing aspect doesn't get boring. So if I didn't make myself clearer before, you can race on any of the tracks and pick whatever cars you want. However if you don't qualify, you automatically start from the back of the pack.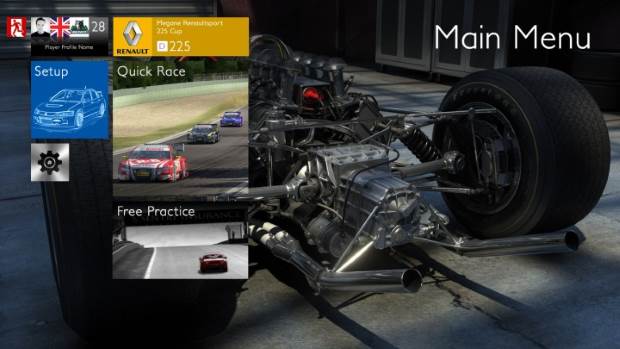 The multiplayer mode of Project Cars will definitely create a great gaming community as players from all over the world will engage in each other. The AI in single player is good but if you want a real goal, challenging other players is where you can not only build your skills but also bragging rights. In relation to the AI, this can be tweaked and putting this setting on the highest level definitely gives you a run for your money. The great thing about online is that you can play hardcore races or just enjoy a short match here and there, it's totally up to the player on how it's done.
Graphics
In terms of graphics, Project Cars is a very realistic looking game on the Xbox One that really jumps out at the player thanks to its real world models. Depending on your preferred style of racing view, there are quite a few different views that include inside the car which is a first person perspective or for those arcade racers, an outside view which highlights the great car models themselves. The road view or tyre view is quite sickening.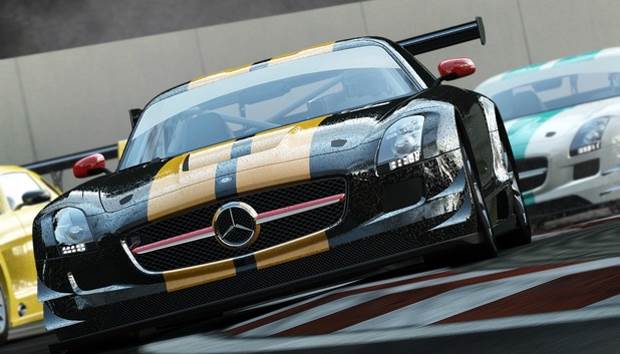 However Project Cars at times is let down by the environment which seems a little flat and lacklustre in some places.  The game also makes good use of lighting and there's some great weather effects that help create a more dynamic experience as you race all the various tracks and locations from 14 different countries. It should be noted that Project Cars actually uses real-world weather and even if you choose classic races from over a decade ago, apparently it mimics the weather from then as well. Sound effects also work well, although may not be as slick as games such as Forza Motorsports.
Key Features
Cars – With a huge range of cars and motorsports on offer – everything from road cars, US muscle, and supercars, to GT, Le Mans Prototypes, open wheel, and even karts; whatever your passion, there's something perfect for you – with more being added regularly!
Career – Create a driver, choose a starting motorsport, and sign your first contract. Succeed and you'll get offers from other teams, special invitations, and endorsements. Grow, evolve, and pursue a number of Historic Goals with the ultimate aim of being recognised in the Hall Of Fame.
Ultimate Variety – Race on over 60 unique tracks including closed circuits and point-to-point locations at any time of day and in ever-changing weather conditions.
Play pre-defined championships in Season Mode, create your own, or simply visit the Test Track to tweak under the hood in on-track testing. The freedom is yours.
Online – Create your own public and private race weekends including full practice, qualifying, and warmup sessions or browse and search all games currently being played across the globe to find the perfect game with others of your skill level and preference.
Community – Challenge your friends and the worldwide community in asynchronous Time Trial challenges with full downloadable ghost leaderboards, or compete in a regularly-updated season of special community events for real-world prizes.
Beyond Reality – Project CARS is ready out of the box to hook up to your 4K television, Oculus Rift or Project Morpheus headset, nVidia Shield, or latest steering wheel setup. Plug in and sit back to experience gaming like you've never before; either with cinematic clarity or virtual reality immersion.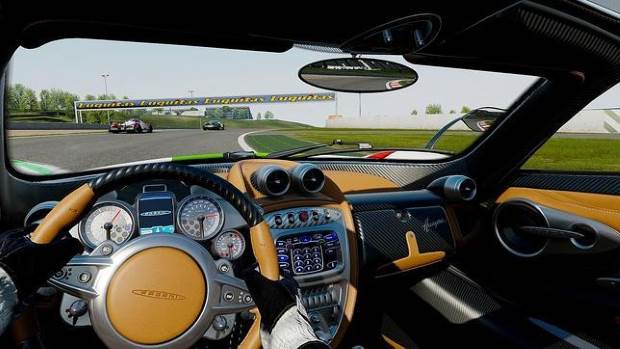 Final Thoughts?
It's great that developers Slightly Mad Studios have moved away from the more modern approach of racing games that include gaining experience points to unlock new aspects of the game. Rather, they give the player a more holistic and realistic race experience by throwing everything at you.
So whether you want to go-kart, try out some touring cars or even engage in Le Mans, it's all there for the player but where this game succeeds is when the player masters the controls as they engage in both the AI and players from around the globe for a true racing feel.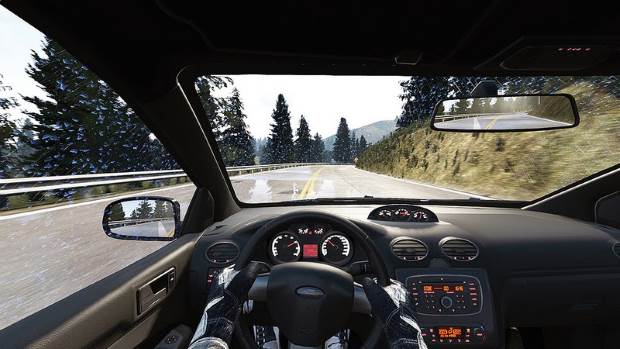 Primary Format – Games – Xbox One
Game Genre – Racing
Rating – G
Game Developer – Slightly Mad Studios
Game Publisher – Bandai Namco Games
Reviewer – James Wright