PS4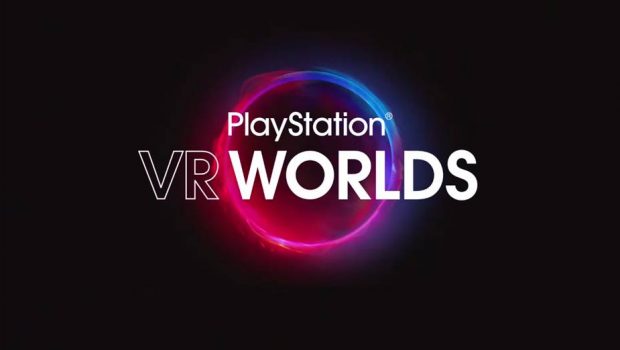 Published on November 24th, 2016 | by Tony Smith
PlayStation VR Worlds Review
Summary: PlayStation VR Worlds is a cross between a tech demo meets game but somehow it works!
PlayStation VR Worlds is a collection of mini-games that showcases Sony's new virtual reality medium. It boasts five games that include Dangerball, The London Height, Ocean Descent, Scavenger Odyssey and VR Luge. Just like other mini-game collections, you have your hits and misses but nonetheless, it's a good example of what the new PlayStation VR is capable of.
What I like about this collection is the diversity of the titles and how each title slightly capitalises on the VR technology a little differently. Graphically they are not as amazing as non-VR titles but when it comes to the immersion experience, some of these games really deliver and transport you into these virtual worlds.
However on a more serious note, let's hope that the PlayStation VR doesn't become just another medium for crappy mini-games! In terms of controls, these games can be played with the Move controllers or the DualShock controller with some more suited than the other, including the head tracking capabilities of the PlayStation VR.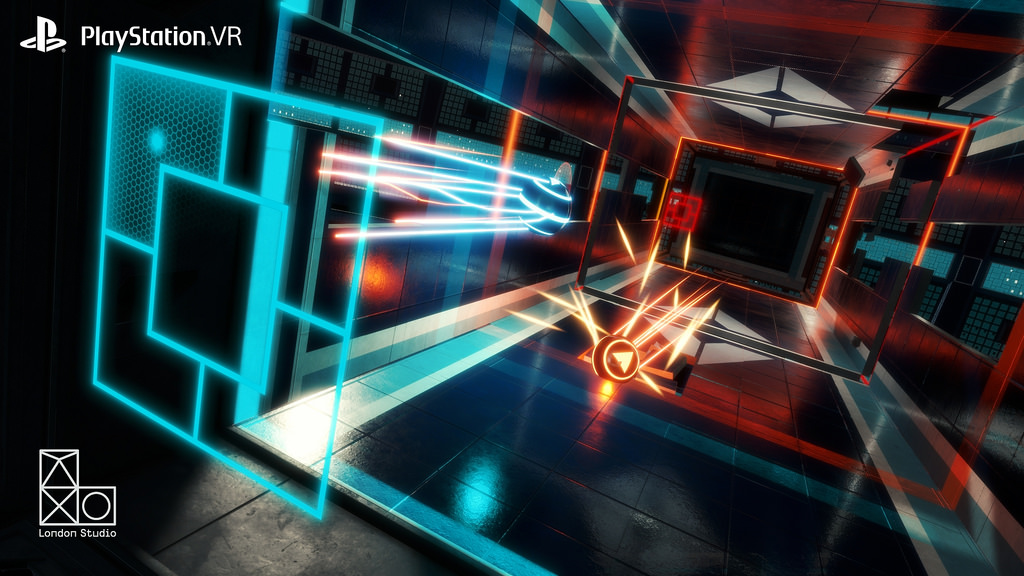 Dangerball is a reimagining of the game pong as you attempt to outthink your virtual opponent and although it's not the most engaging VR game in this collection, it's a fun title that offers some clever challenges and strategy as you try to trick your opponent and get the ball through their defences. There's even some power-ups to help spice up the general gameplay and the only thing missing is online multiplayer.
Ocean Descent is my favourite game in this title due to the amazing underwater effects as you 'play' a scuba diver. Sure, it's more tech demo then a game but it successfully creates that underwater experience with all the coral, fish and realistic water and lighting effects. However where this game shines is through the shark scene and even though I knew this would occur, it's still quite a jarring experience as you come face to face with a shark. So if you ever wanted to know what scuba diving may feel it, Ocean Descent will allow you to experience it!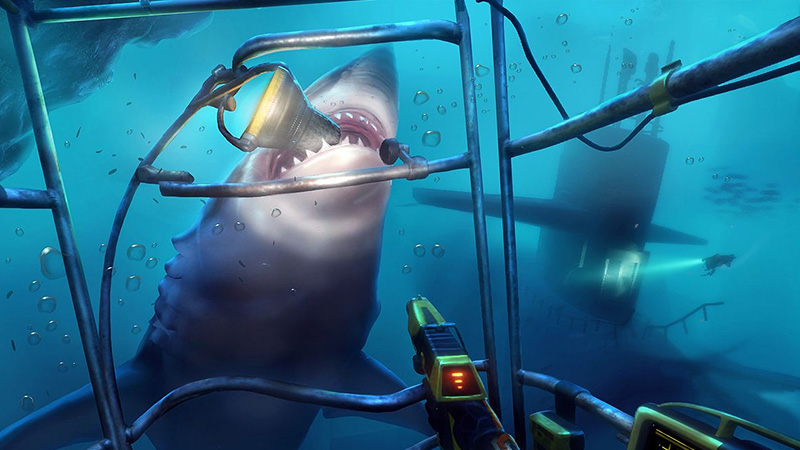 The next game off the rank is The London Heist that is like being in a Guy Ritchie film which transforms you into a criminal as you engage in six different missions as things go belly up for your character. Graphically, it's probably the best looking title in PlayStation VR Worlds that really channels that criminal underworld theme, especially the location of London itself. The game starts with your character commencing in jail after being arrested for a heist gone wrong where 'you' attempted to steal the world famous diamond known as Serena. There's also a clever twist because the game moves around in time which helps explain why you've been arrested as you complete key moments from your timeline.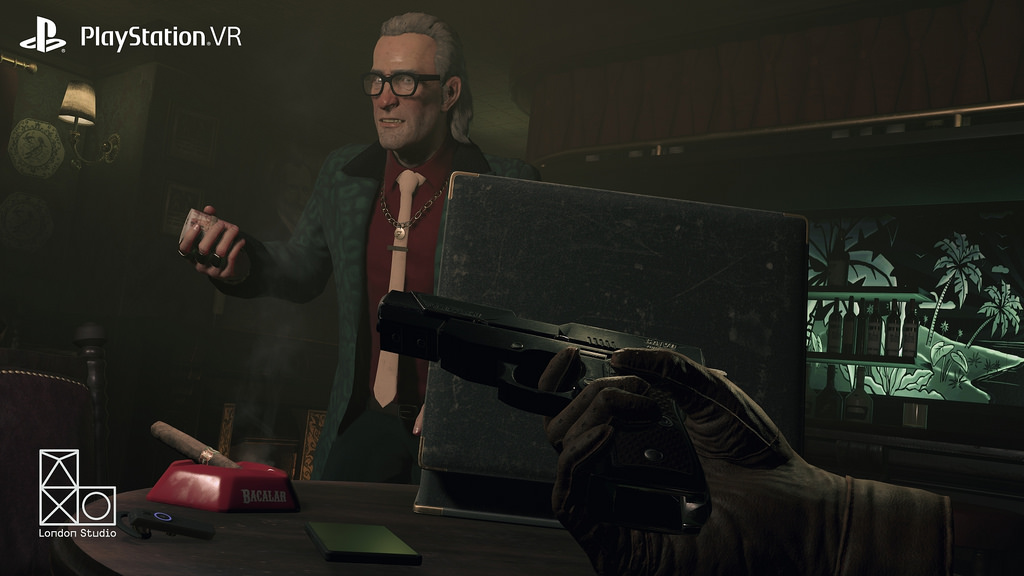 What makes this game so powerful is how you are literally put into the shoes of the protagonist and as a result, it's like you are really there so whether you're talking to a character, in the car, having a smoke or getting a gun pointed at you, it feels very surreal. The London Heist also features two alternate endings which gives you some great choices along the way and it's one of those games that needs to be played twice. The VR head tracking works well as do the Move controllers which helps you interact with the environment, especially exploring the world such as opening draws or using your handgun in life and death situations.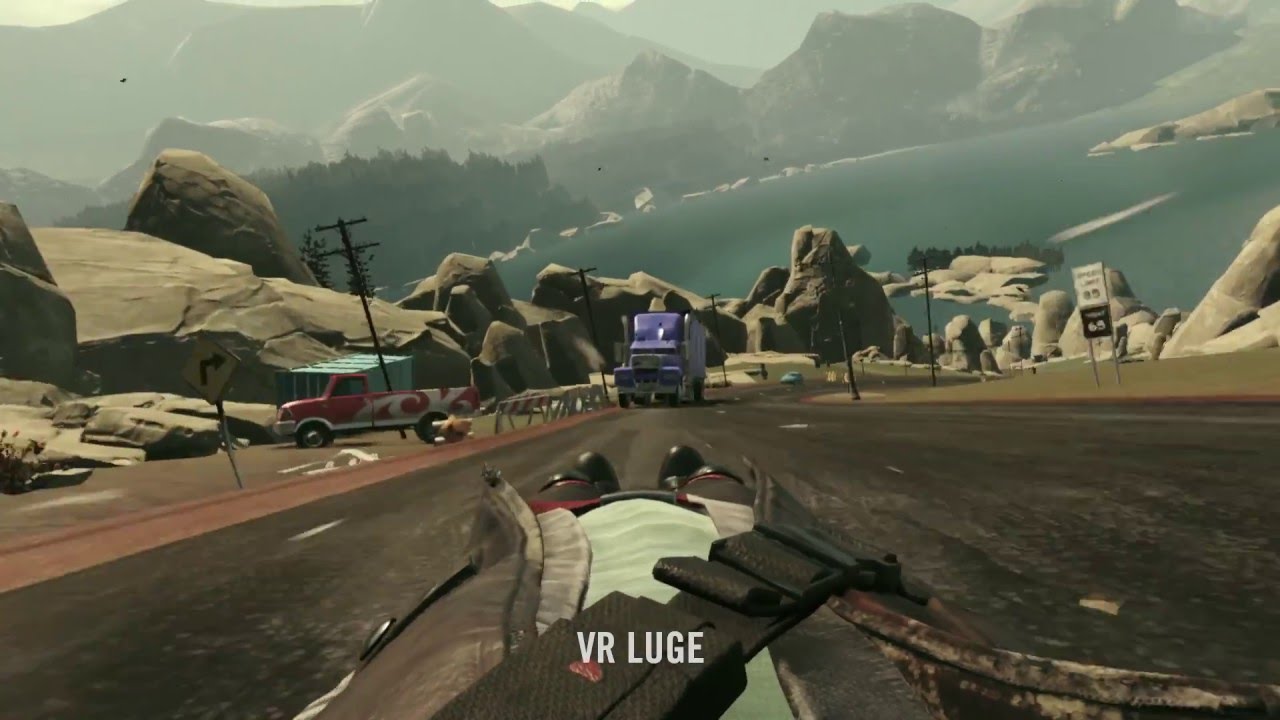 VR Luge is an interesting use of this technology as you engage in 'street' luge through some very varied landscapes that include both the city and the countryside. You basically move your head left and right in order to influence your direction in the game as you attempt to dodge obstacles in the virtual world in order to get the finish line in not only one piece but also with the best time. It is an interesting experience and the developers should be commended on the sense of speed it does give the player.
The final game in this collection is Scavengers Odyssey that puts you into the shoes of a 'space marine' as you control this mech-like suit in this virtual world. This game made me feel like I was in Pacific Rim as I navigated this environment in my powerful suit, blasted aliens to smithereens as I attempted to find an  ancient artefact. Out of all the games, this was probably the main one that made me a little ill because of how real it felt, especially controlling the suit in this VR world.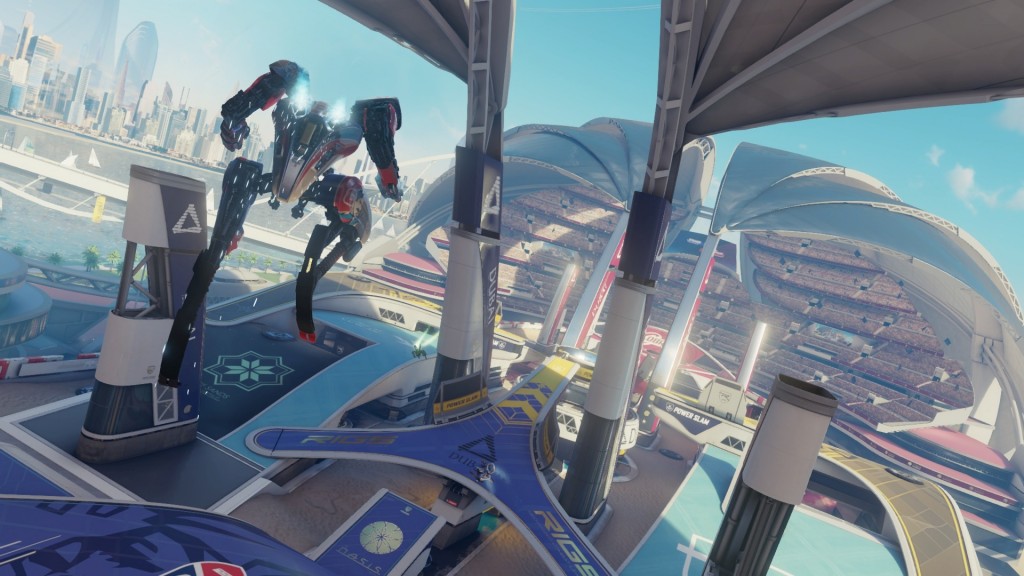 Final Thoughts?
PlayStation VR Worlds is a fun collection of mini-games that really showcases the PlayStation VR technology but given that, it's a one trick pony. After you've played the titles a few times, they do become a little repetitive, especially how short some of the games are. Nonetheless, it's still worth a look and will provide some great bragging rights for those who have never experienced VR before.
Game Details
Primary Format – Games – Playstation 4
Game Genre – Action & Adventure
Rating – M
Consumer Advice – Violence, coarse language and mature themes, VR interactivity