XBox One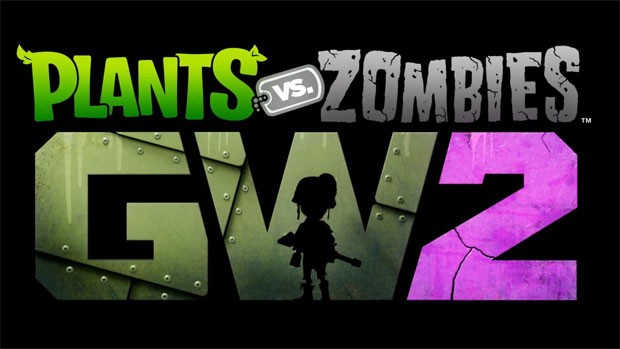 Published on March 5th, 2016 | by Tony Smith
Plants vs Zombies Garden Warfare 2 Review
Summary: Plants vs Zombies Garden Warfare 2 on Xbox One has evolved into a truly enjoyable third person shooter set in this silly universe
The hit casual game Plants vs Zombies has cut its way onto the XBox One in Garden Warfare 2 that not only pays homage to the original game but adds some great next-gen console twists and turns to make this a thoroughly enjoyable title. So if you don't know the premise behind Plants vs Zombies Garden Warfare 2, it once again revolves around the never ending battle between the living plant species and the undead.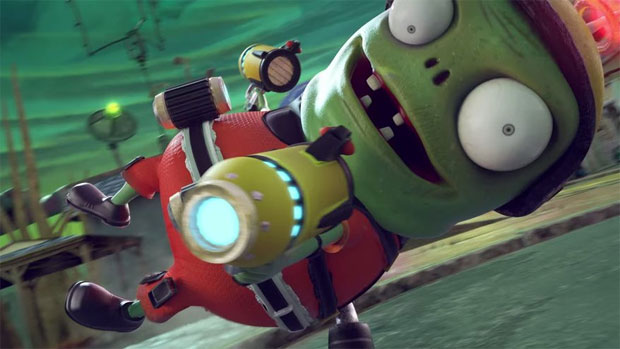 However unlike the original incarnation on smartphones, this version transforms the franchise into a third person shooter and yes… it works! With various gameplay modes that include single-player, local multiplayer and online modes, Garden Warfare 2 is pulled together through its backyard battleground hub. This splits the game into a light (plants) and dark (zombies) world and depending on which faction you choose, it allows you access the various parts of the game, including customisation options.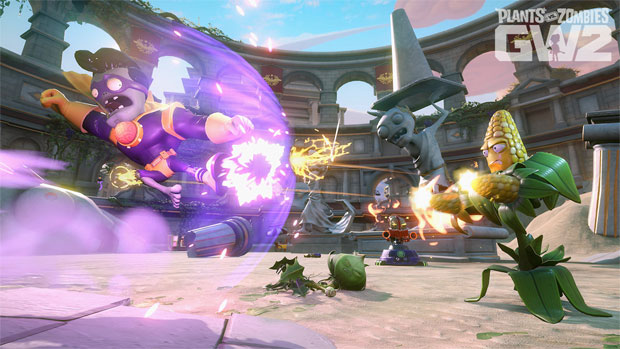 Thankfully it's not just a multiplayer experience as the game does contain a fun single-player mode with good old Crazy Dave and his evil alternative as the protagonists to help you explore, level-up and fight your way through an almost never ending hoard of both plants and zombies. Add new in classes such as Rose who not only slows down time but even has the ability to turn enemies into animals and the fun twists keep on coming. There's a total of seven classes per side, each with their pros and cons which are all enjoyable to play. Controls are also well mapped on the XBox One controller and whether you're new to shooters or a veteran, you should have no issues whatsoever.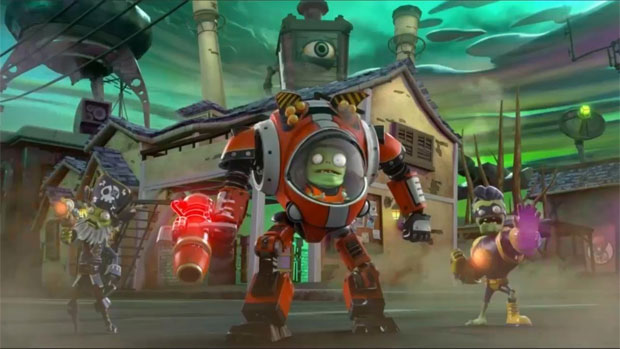 Furthermore, as you fight your way through the game, you are awarded experience points which allows you to level-up and unlock additional perks for your character. Coins are also awarded for the player which allows you to purchase items, costumes and other useful necessities plus cosmetic purchases. In terms of modes, most have parallels to Deathmatch such as Team Vanquish and Vanquish Confirmed which are both chaotic and totally enjoyable modes which really draws you into this franchise.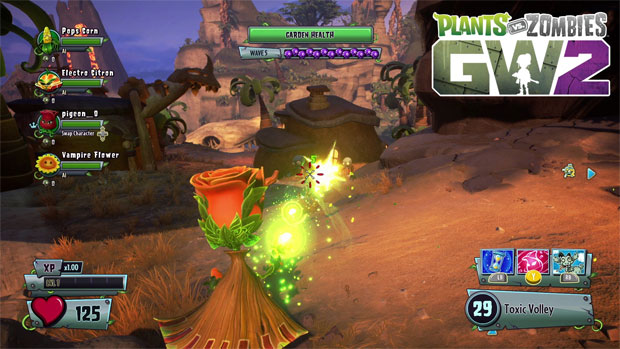 Garden Ops is a hoard mode that requires players to survive wave after wave of enemies that can be very intense, particularly with up to 24 players online. However my favourite mode is Gnome Bomb that has each side trying to take the randomly spawned bombs to a designated area in order to secure victory. Suburbination requires you to hold certain parts of the map that is similar to Gardens & Graveyards. All in all, the modes are clever as are the characters and their perks which definitely makes this title more than just a casual romp through the garden!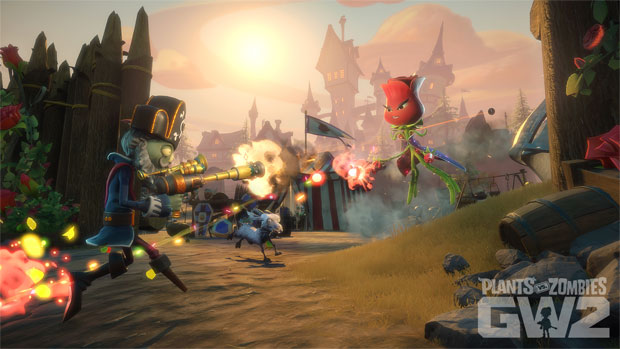 Graphics/Audio
Graphically Garden Warfare 2 is a great looking title on the XBox One with some very colourful and cartoon-like graphics with pops of colours and bursts of special effects. There's also some great use of lighting, particularly between the day and night times in the game. The creatures, both the plants and zombies in the game are well animated and really suit the crazy gameplay. Environments are diverse enough to make each map feel different with some decent level design. Audio is equally as good that boasts a fun soundtrack and lots of strange sound effects to immerse you in this title.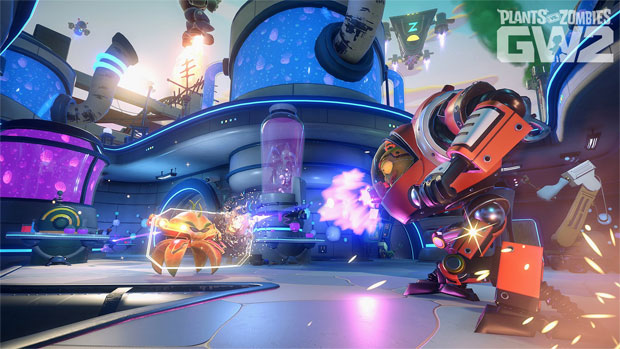 Final Thoughts?
If you're a fan of the previous games in the series than you probably should check out Garden Warfare 2 that has enough bang for its buck to keep things fresh. This freshness includes new maps, classes, perks and modes for players to master. Add in a great local multiplayer split-screen mode and this is one versatile title with some really fun gameplay.
Recommended!
Key Features
Plants Attack — Bring the fight to the zombies for the first time in franchise history. Go on the offensive as the plants in all-new 24-player Herbal Assault mode, or defend Zomburbia in 4-player zombie co-op in Graveyard Ops.
Characters From All Ages — Bring even more strategic depth to this all-out botanical battle with 14 total character classes, and over 100 playable plants and zombies from the past, present, and future.
Play Your Way — With 9 lawn-inspiring game modes, play in crazy 24-player online battles in Herbal Assault or Gardens & Graveyards, choose the plant or zombie side in 4-player co-op, or go solo playing against AI opponents or locally in split-screen co-op across any mode in the game (no Xbox Live Gold or PS Plus required).
A Living PvZ World — The struggle for Suburbia has come into full bloom, with 12 maps bursting with personality and humour, Zombossified cityscapes, and crowded airspaces, all layered with hidden secrets waiting to be discovered.
Game Details
Primary Format – Games – Xbox One
Game Genre – Shooter
Rating – PG
Game Developer – PopCap Games
Game Publisher – Electronic Arts