XBox One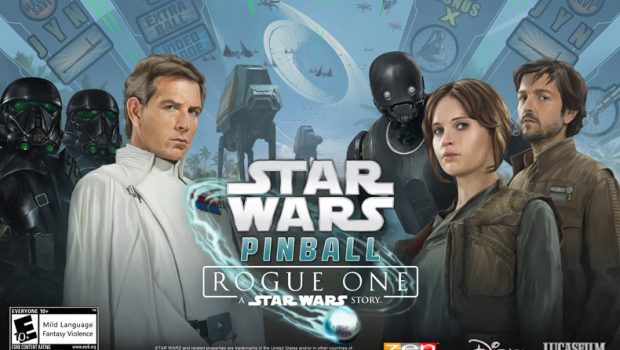 Published on February 2nd, 2017 | by Lyla Saudi
Pinball FX2 – Star Wars Pinball: Rogue One Review
Summary: Rebellions are built on hope and the only hope the galaxy has is you!
In Star Wars Pinball: Rogue One, you are tasked with a special mission of the utmost importance. The Empire has begun testing a major weapon, and the Rebel Alliance needs to find out how to destroy it. As part of a small band of Rebels, you must infiltrate the Empire, steal the plans for the Death Star, and restore hope to a hopeless galaxy.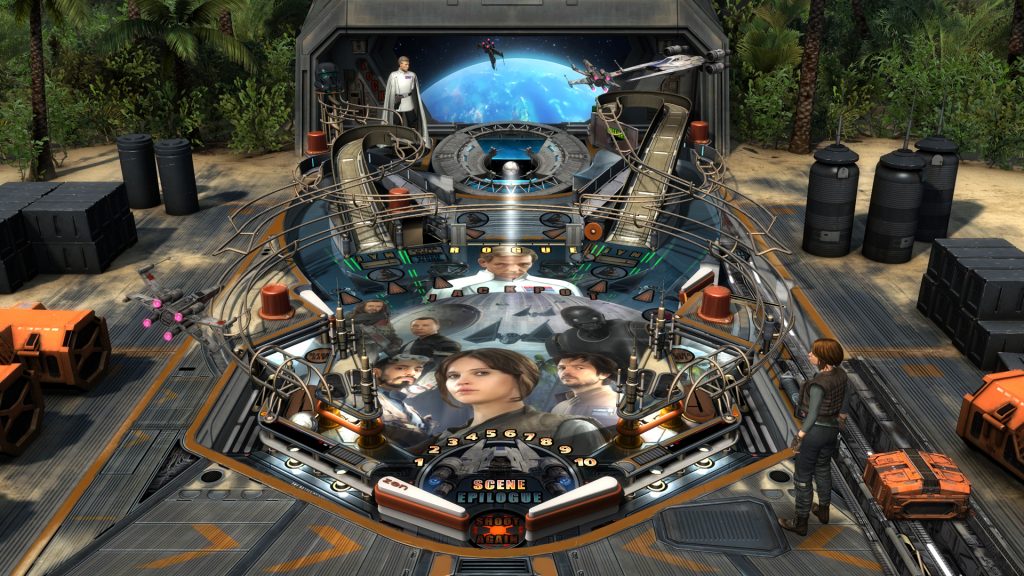 You have one mission. Do whatever you can to find and destroy the Empire's planet destroying weapon. The rules are simple: plunge the pinball onto the playfield and use the flippers (and occasionally nudge the table) to shoot at targets, run up ramps and swirl around loops to earn yourself points. Hitting specific targets (utilising the double sets of flippers to reach the harder targets) will set you on a course to unlock 10 story-related game modes, each one with its own set of playfield toys and goals ranging from avoiding Stormtroopers to shooting down TIE Fighters. The instructions for this aren't clear (there really wasn't any) so I was unaware of the modes until I found the 'Table Guide' located in the menu section that explained it all.
Graphics & Audio
Quick loading times leads to a beautifully presented Rogue One themed table complete with flashing lights and messages on a dot matrix display in the left corner of the screen (a bit confusing to read at first) telling you to begin the game. The voice recordings are good as are the sound effects and I really liked the option of the six different viewing angles which I kept changing in hope that it would improve my game score (it didn't, I just lacked skills and precision).
Final Thoughts?
Star Wars Pinball: Rogue One is easily addictive but at the same time (for me) easily frustrating as I lacked the patience and precision to make it all the way to the end. Progressing in difficulty as you go through the story mode, this would be a good game for anyone up for a challenge and has a love for casual pinball games.
Game Details
Title: Pinball FX2 – Star Wars Pinball: Rogue One
Developer: Zen Studios
Genre: Casual, Simulation
Language: English
Rating: Everyone 10+
Release Date: 31st, Jan 2017