PS4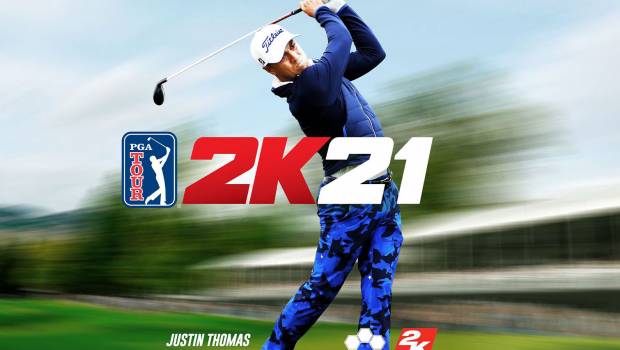 Published on August 20th, 2020 | by Andrew Bistak
PGA Tour 2K21 PS4 Review
Summary: Golf just got real with PGA Tour 2K21
GOLF… GOT… GAME!
Move over Justin Thomas, I'm coming for you! Well, my virtual golfing avatar that is and PGA Tour 2K21 is probably one of the most accessible golfing game ever that caters for both novices and professionals alike and a big thanks to 2K for providing us early access to this amazing game on the PlayStation 4.
While at its core, it's a golfing simulation, players also have the option of customising their avatar in MyPLAYER. This allows you to tailor their gender, vitals (e.g. appearance), clothing and golf bag. If you're playing locally with friends, you can even customise guest accounts.
This player is in full flight, just sit back and watch how awesome they are
– Rich Beem

However the two main elements of PGA Tour 2K21 is the famous PGA Tour that allows you to start your professional golfing career to online societies. Online societies is the social and competitive aspect of PGA Tour 2K21 that allows you to join communities to play online with others, including the ability of creating your own society. This allows you to tweak your society such as setting handicaps, membership fees and even customising the logo.
As customisation plays an integral part of PGA Tour 2K21, you have the option of creating your own golf course to share with other people from around the world, including other platforms. This includes setting a theme such as the Swiss Alps or  a tropical island to the terrain elements from water level and even the amount of trees for example. Add in green size and the number of pars and the course creation tool is quite comprehensive. While it is easier to create on the PC thanks to a mouse, the developers have done an exceptional job with the DualShock controller in terms of controls on the PS4.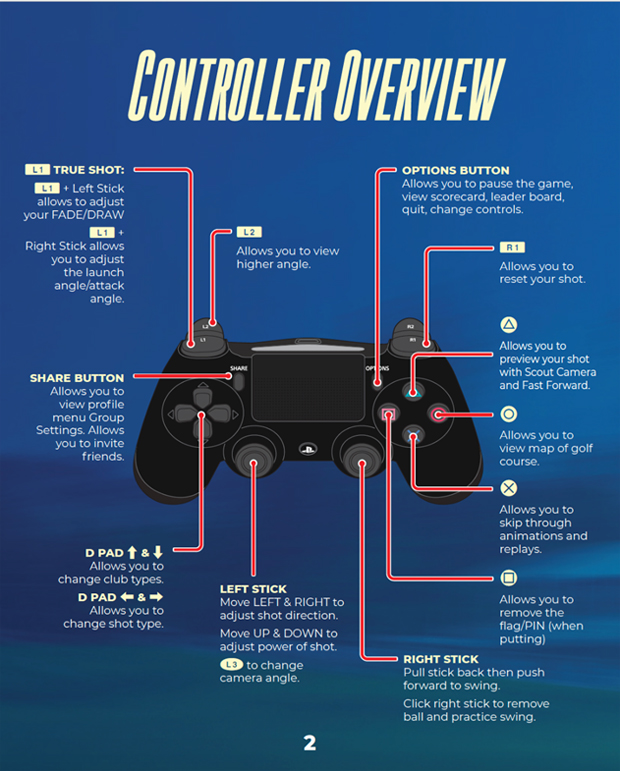 What a performance, 8 birdies on the card
– Luke Elvy
If this sounds a little daunting, don't fret because there is a training option which teaches you how to control your golfer from swing basics to putting and even advanced shots if you want to show off. Needless to say, these tutorials are quite comprehensive. There's also a Play Now option that allows you to create local matches and a matchmaking system where you can play online with similar ranked players. It is here where you can also create or join private online matches.

However you will be spending most of your time on the PGA Tour and just like the real-world, you will attract sponsors and even rivalries with other golfers. With rivalries, if you outplay your rival regularly, you are awarded additional in-game currency and eventually you get another rival. In terms of pros, there are 11 real-world golfers perfectly captured in the game from the aforementioned Justin Thomas to Bryson DeChambeau (The Scientist), Kevin Kisner, Ian Poulter and Jim Furyk to name a few of the stars.
As you progress, you are awarded experience and cash that allows you to purchase more clothes and other golfing accessories to help keep you invested. When you do choose a sponsor, you have the choice of setting goals in order to be awarded more money by completing certain tasks while you play that serves as a great side-challenge. To help with the realism, the game feels like you are watching golf on TV that even switches to other golfers and the commentary by Luke Elvy and Rich Beem is great, although sometimes a little clunky but fortunately not too much and the anecdotes are fun.

Once you have mastered the control system which is relatively quite easy, you'll be hitting like a pro in no time and the control system is flawless on the PlayStation 4 controller. And yes, you can tweak the difficulty, including that of your opponents. Like real world golf, you do need to find that zone because a slight distraction may cause you to hit the ball too hard which is so frustrating when you're putting or you might slice the ball into a sand bunker.
No harm, no foul with that shot
– Rich Beem
Apart from hitting the ball, there is a scout cam available that allows you to see where the hole is and it gives you a birds eye perspective on where you should hit it. There's also a map plus the ability to have a practice swing to help with your golfing. When you do hit, besides choosing the right club, if you're playing on a harder level, there is a meter to help control your power and also how straight the shot will be.

I'm still trying to get that hole in one however! Putting is dependent on distance and terrain slope which can be a little tricky and on the easier level, you do get an option to draw a line to where the hole is that helps you line up your shot. Purists will also be pleased to know that it displays the number of yards to the hole, including how many yards left if it's a higher par. All in all, it's a well thought-out game that plays really well on the PlayStation 4.
That was the right club and right line
– Luke Elvy
Graphically, the game looks fantastic on our PlayStation 4 Pro with realistic graphics and lighting that draws you into these virtual real-world courses. The grass, wild flowers, trees, water and way the ball mechanics work is spot-on! The crowd looks real and they are not only quite polite but thankfully don't heckle but you do get the ahhs and oohs with a good shot or a slightly missed shot, including cheering. Add in animals and I love how the developers use a portrait mode at times that blurs the background around your golfer.

The golfers look good and move with real-world accuracy and my only gripe is that I wish they had a tad more emotion. In terms of audio, you will hear all those golfing sounds, great commentary as mentioned and crowd sound effects, including the background ambience of nature from birds chirping to other sounds on the course. There is a soundtrack and while nothing memorable, it serves its purpose to help create that TV-like golfing experience.
Final Thoughts?
PGA Tour 2K21 is almost a hole in one on the PlayStation 4 and is definitely one of the best golfing games in years! Kudos to the developers and 2K for creating something fun, addictive and quite memorable!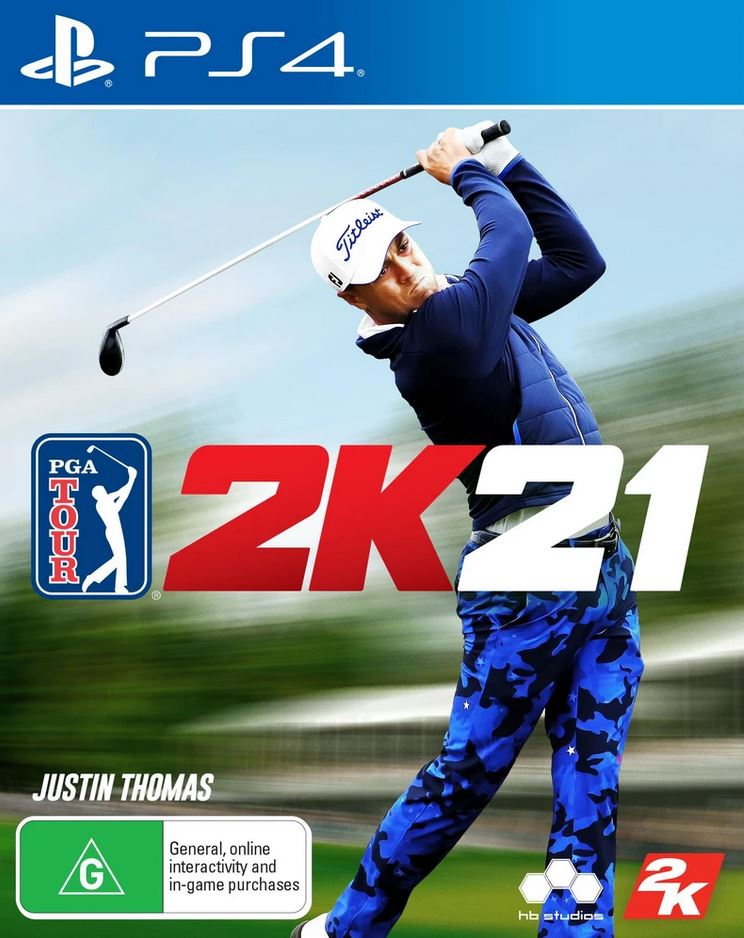 Key Features
ALL-NEW PGA TOUR CAREER MODE
Prove you've got what it takes to become FedExCup Champion. Take on PGA TOUR Pros during your very own career, earning rewards and gear along the way.
PGA TOUR PROS AND NEW COURSES
Play against Justin Thomas and 11 top pros on stunning, real-life courses including TPC Sawgrass, East Lake Golf Club, and more.
BUILD YOUR MYPLAYER & DREAM COURSE
Create and personalize your MyPLAYER with equipment and apparel from brands you love. Design your ultimate course with 1,000s of custom options.
DOMINATE THE GREEN AT ANY SKILL LEVEL
Rookies can take advantage of real-time tutorials, tips and shot suggestions. Already a pro? Master your game with Pro Vision, Distance Control, Putt Preview, and other innovations.
GET THE PARTY STARTED
Hit the links with friends by playing local and online matches, including Alt-Shot, Stroke Play, Skins and 4-Player Scramble.
MAKE YOUR OWN RULES
Command your Clubhouse with Online Societies. Run full seasons and tournaments and earn bragging rights on the course. Create entry rules and requirements as well as handicap and event settings.
THE MOST REALISTIC COURSES EVER 
Real-world scanning brings the fairway, green, bunkers, trees, lakes and ponds to life!  True-to-form PGA TOUR broadcast presentation features slick graphics, dynamic cut-scenes and a seamless replay system, all anchored by the play-by-play commentary of Luke Elvy and Rich Beem.