Horror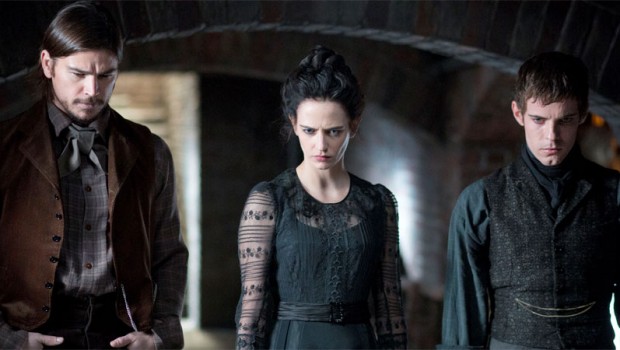 Published on February 14th, 2015 | by Admin
Penny Dreadful Series One DVD Review
Penny Dreadful – Season 1
Actors – Timothy Dalton/Eva Green/Josh Hartnett/Simon Russell Beale/Helen McCrory/Reeve Carney/Rory Kinnear/Billie Piper
Film Genre – TV Horror
Label – Paramount
Audio – English (Dolby Digital 5.1)
Running Time – 419
Aspect Ratio – 1.78:1
Region Coding – 4
TV Standard – PAL
Rating – R18+
Year of Release – 2014
Primary Format – Movies/TV – DVD
Reviewer – Kyle Sudukis
"There is some THING within us all"
Penny Dreadful is the sleeper TV hit by Showtime that takes place in a world between reality and the supernatural itself which includes classic characters created by the greats such as Mary Shelley and Bram Stocker in this horror drama. It's filled with drama, horror and some great storytelling that is enhanced by the stellar cast of Penny Dreadful.
The protagonist of the film is the mysterious medium known as Vanessa Ives (Eva Green) who has been assisting the eccentric Sir Malcolm Murray (Timothy Dalton) in hunting down the supernatural in order to find clues to his missing daughter. This is also a highlight of the series, the relationship between these two characters and how they use their skills to search for the unknown.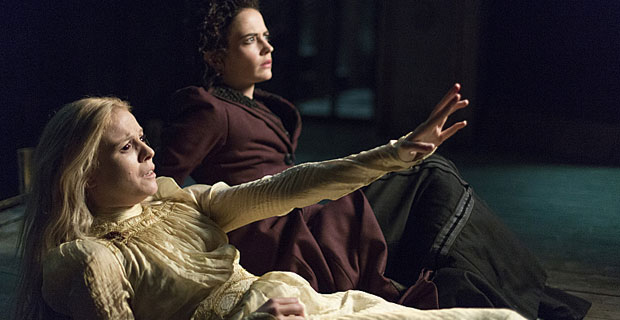 Although Murray is a master of the supernatural, he relies on Ives' connections between the living and the dead to help decipher the clues in order to hunt down evil and to find his missing daughter. Murray also call upon the assistance of Ethan Chandler (Josh Hartnett), a soldier for hire and the enigmatic Victor Frankenstein (Harry Treadaway) plus other characters from classic Victorian literature.
However as they hunt the supernatural, it seems that their inner demons are more deadly than this creatures of myth such as Victor Frankenstein's obsession with creation and the afterlife to Dorian Gray's unhealthy obsession with beauty and immortality.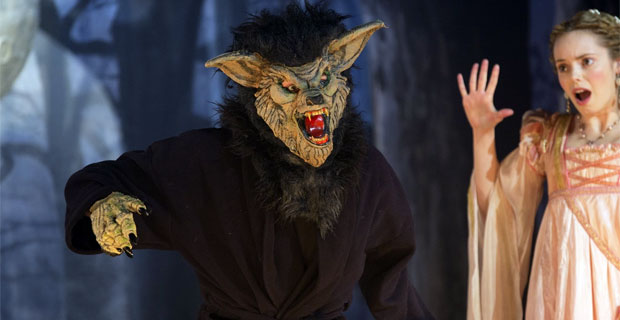 The stories behind Penny Dreadful are quite immersive as they are linked to popular gothic literature that really draw the viewer in, especially the relationships between each character and their darker motives. The series is also quite violent and gory and given the R18+ rating, it's definitely not for the squeamish because there's plenty of blood and people being maimed in some quite heinous methods.
Another great aspect is the mystery behind the disappearance of Malcolm's daughter that as this group of diverse characters get closer, it really blurs the boundaries between reality and fiction that is made even more compelling with the excellent setting of Victorian England. Sets play a key component to the storytelling and also the immersion factor.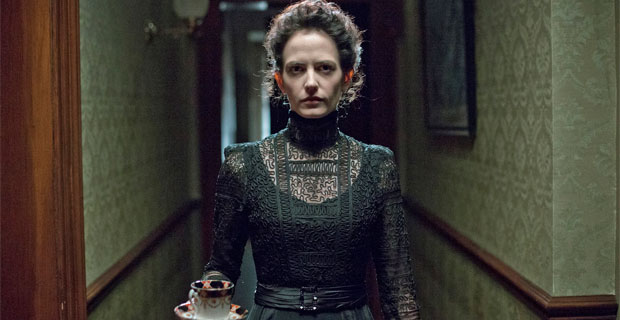 Of course the quality of Penny Dreadful is made a success thanks to its creators John Logan (Skyfall, Gladiator) that when linked to the actors, especially Eva Green, they not only created very likeable characters but also disturbing at the same time. Eva Green once again alludes her inner eroticism that makes her character Vanessa Ives quite a formidable opponent and this actress really gets into the headspace of this flawed character as they search for Mina Harker (Olivia Llewellyn), Malcolm's daughter.
Final Thoughts?
In conclusion, Penny Dreadful Series is deliciously entertaining, erotic and quite macabre TV series at times which creates a very compelling series about these flawed characters delving into the world of the unknown. With the inclusion of authentic classic Victorian characters with a very impressive over arching script, Penny Dreadful ticks all the right boxes for both drama, intrigue and the supernational!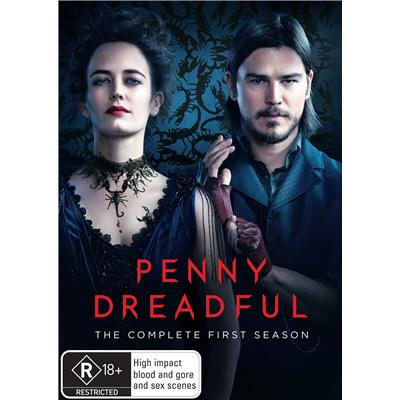 Special Features
Penny Dreadful Costume Design
The Animals of Penny Dreadful
Penny Dreadful Production Blogs
Penny Dreadful Season One Episodes
Night Work
London 1891. As the police investigate a series of gruesome murders, renowned explorer Sir Malcolm Murray and the strangely beautiful Vanessa Ives know there's something darker at play. In search of someone close to them who has been lost, they recruit American sharp-shooter Ethan Chandler and Dr. Victor Frankenstein to help them on their journey. Series premiere.
Séance
In pursuit of answers, Vanessa and Sir Malcolm attend a party at Egyptologist Sir Ferdinand Lyle's home where they encounter the mysteriously beautiful Dorian Gray. The party takes a turn, however, when renowned medium Madame Kali hosts a séance. Meanwhile, Ethan befriends Ms. Brona Croft, a young Irish immigrant.
Resurrection
Dr. Frankenstein is confronted by the consequences of his past. Vanessa has a vision of Mina, which leads her, Sir Malcolm, Ethan and Sembene to a strange discovery at the London Zoo.
Demimonde
Vanessa's infatuation with Dorian Gray continues to grow. Professor Abraham Van Helsing is hired to work with Dr. Frankenstein. And Fenton draws his master to Sir Malcolm's mansion.
Closer Than Sisters
Vanessa recalls her past and the events that ultimately lead to Mina's disappearance.
Possession
Over the course of four harrowing weeks, Sir Malcolm, Ethan, Dr. Frankenstein and Sembene do everything they can to save Vanessa from what's within her.
Grand Guignol
After a vision of the Grand Guignol, Vanessa, Sir Malcolm, Ethan, Dr. Frankenstein and Sembene explore an empty theater – only to be confronted by their worst nightmares. Season finale.