Horror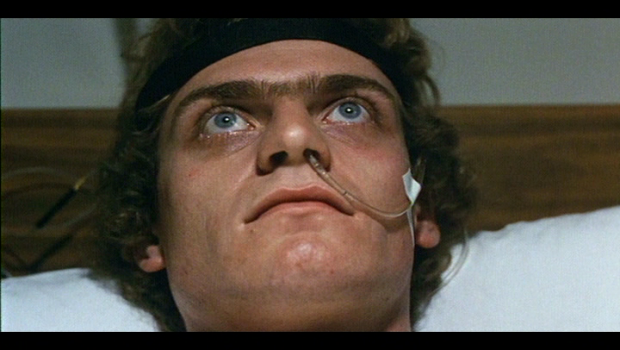 Published on October 14th, 2013 | by Admin
Patrick Ultimate Ozploitation Edition DVD
Summary: After watching the original Patrick, I for one cannot wait to see what Australia has done to the remake!
Title: Patrick
Distributor: Umbrella
Genre: Horror
Running Time: 108
Rating: M15+
Reviewer: James Wright
With the remake of Patrick just about to be released in Australia (October 17th 2013), Umbrella kindly sent out the original 1978 film that stars Robert Thompson as Patrick, Susan Penhaligon as the young nurse Kathy Jacquard plus Robert Helpmann as Doctor Roget. This current edition entitled the Ultimate Ozploitation Edition features a ton of special features that really puts a new twist on this cult classic.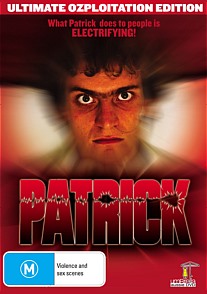 The story revolves around Patrick who lays in a coma in a small private hospital after the grizzly death of his mother and her lover. According to his Doctor, he believes that Patrick is truly brain dead and that his body is the only thing that is alive. However when Kathy begins to look after the comatose man, she soon discovers that this patient is more than just a man and has some sort of psychic powers. The interest that Kathy shows in Patrick is also taken the wrong way which forces him to eventually unleash his full psychic fury to those who work at this small remote hospital.
Although the video and audio quality is a little lacking on this release, Umbrella have really upped the ante when it comes to special features and the highlight for me was hearing the audio commentary by Director Richard Franklin who successfully combines Hitchcock with horror to create quite a scary and edge of your seat film.  Add in lots of other interesting features from behind the scenes and it gives you an insiders look into the creation of Patrick thanks to Everett De Roche's screenplay.
Special Features
Audio commentary with Director Richard Franklin
"A Coffee Break with Antony I. Ginnane" – An all-new featurette on the making of PATRICK
Archival on-set interview with Director Richard Franklin
Excerpt from dubbed US version
"The Man Who Wasn't There" – Story outline for the unproduced PATRICK sequel (PDF)
Original Australian & US trailers
Stills & Poster Gallery
Antony I. Ginnane Trailer Reel
After watching the original Patrick, I for one cannot wait to see what Australia has done to the remake!