Hardware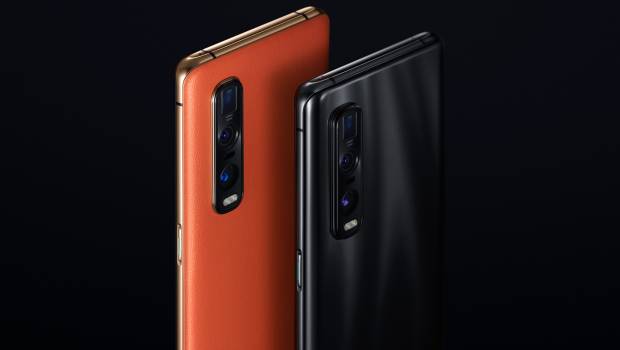 Published on July 26th, 2020 | by Andrew Bistak
OPPO Find X2 Pro Review
OPPO's latest smartphone is one of their top tier products that comes with a wealth of high-end features, including a very stylish design with its "ceramic" black colouring and shimmering back case. Needless to say, style is an understatement, it's actually quite an exquisite smartphone and while the back cameras slightly jut out, it feels good in your hands. The IP68 rating gives the phone some water and dust resistance should the unthinkable happen.
Adding to the design of this slimline phone with curved edges is a super sharp 6.7" 120Hz QHD + Ultra Vision Screen that produces exception clarity and vibrant colours thanks to its 8+2 bit technology which has access to over one billion colours that boasts a 3K (3168 x 1440) resolution.
Gallery
It is powered by the Snapdragon 865 processor, has access to 512GB of storage and comes with a very healthy 12GB of RAM. As a result, it is a super responsive device for all aspects of your smartphone use from playing the latest Android games, using various apps and of course photos that all in all, created a very fast and flawless experience.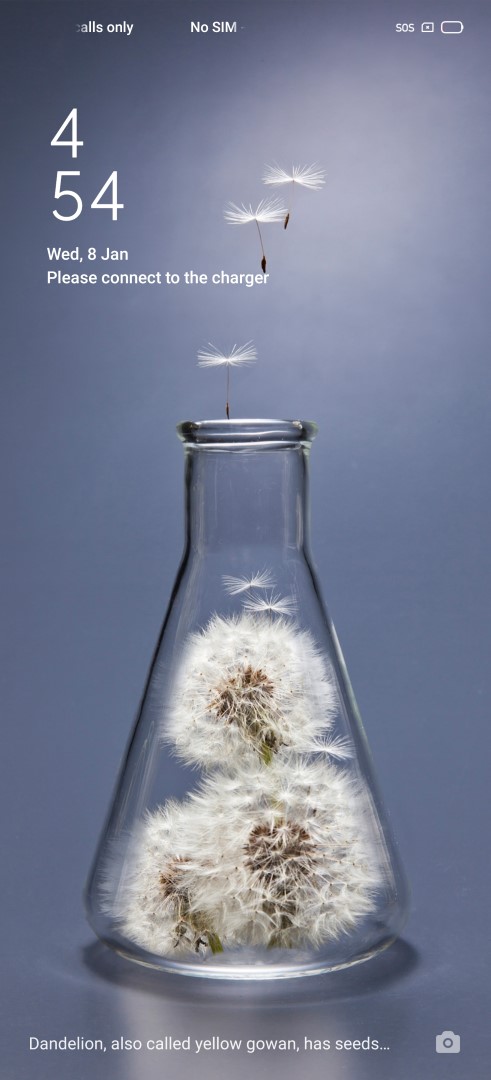 When it comes to photo quality, the OPPO Find X2 Pro has three cameras on rear (48MP+ 13MP + 48MP) plus a front facing (or selfie-camera) of 32MP. It comes with Android 10 with ColorOS 7.1 that tweaks the operating system to make it more user friendly. Add in an all-day (more like two) 4260mAh battery plus 5G, a 2-year warranty and the Find X2 Pro will definitely become your new tech friend.
Unboxing
Well packed from OPPO, the Find X2 Pro is indeed an impressive phone and comes with everything you need to quickly get this phone up and running, including "fast-charging" with its 65W SuperVOOC 2.0 USB-C charger that can give your phone a 40% charge in just 10 minutes and in under 40 minutes, a full-charge. While I digress here with the unboxing, the phone comes with the charger, cable, pin eject tool and even a pair of wired earphones.
Installation is very easy and you simply follow the wizard that connects to your phone network and Wi-Fi in order to set-up the phone. You'll be up and running in just a few minutes and once powered, the tech behind this phone does create a very responsive phone. The preloaded apps include (Screen One), Calendar, Clock, Weather, Settings, Photos, Play Store, Google (Google ,Gmail, Maps, YouTube, One Drive, YT Music, Play Movies & TV, Duo, Photos). Tools (Contacts, Phone Manager, Recorder, Compass, Calculator, Clone Phone, One Tap Lock Screen, Keep Notes, OPPO Service), Phone, Messages, Chrome and Camera. The main screen can also be tweaked, including the installation of widgets.
The second screen contains Music, File Manager, Mail, Theme Store, Videos, Music Party, Soloop, Game Space, OPPO Relax, Facebook, News, Opera, OfficeSuite, Netflix and Trip.com. By swiping to the left is the Smart Assistant that allows you to have your favourite apps right at your finger tips.
A special mention should be made about the totally impressive and immersive display of the OPPO Find X2 Pro which is a 120Hz QHD+ Ultra Vision Screen display after using this phone religiously for the last few weeks. Not only is the resolution super clear (especially at 3168 x 1440) but it can swap between 60Hz and 120Hz which is great for gaming The screen has a touch sampling rate of 240Hz that adds to the responsiveness of this phone.
Add in Video Motion Entertainment which changes the frames per second from 30 (and even lower) to 60 and even 120 fps that is deal for Netflix and Amazon, including HDR that takes your videos to a new level by giving the colours depth. Another immersive feature are moving backgrounds and I had a double take when I first saw it moving. Sure, it might use a minuscule fraction of the battery and CPU but it looks totally cool and here's a couple of screenshots (look carefully) of the background image moving.
While the phone has a large battery, we easily got at least 2-days usage from it. Although 5G will effect this at times, including some of the more advanced settings of the phone and due to COVID-19, we were a little stuck in terms of where we could test it and access to 5G. In terms of speakers the OPPO Find X2 Pro produced some excellent audio quality with good levels and even a touch of bass.
Benchmarks
What's a review without benchmarks? The benchmarks we used was 3DMARK and Geekbench and both apps mirrored the hype from OPPO that this is one very powerful phone and has the performance to match. With that said, the phone scores on the high-end of the spectrum and according to 3MDARK, the OPPO Find X2 Pro is 99% more powerful than most phones on the market.
Given the CPU/GPU/RAM of this smartphone, this device was designed for gaming and titles such as Asphalt 9: Legends, Call of Duty, PUBG Mobile and Dead Trigger 2 never missed a beat and played like a high-end gaming console. Adding to this was League of Legends, Final Fantasy XIII and my personal favourite, Injustice 2 that all played like a treat on this smartphone. Speaking of consoles, you can also mirror the games to your TV that really takes gaming to a whole new level of a smartphone.
When it comes to cameras, the OPPO Find X2 Pro is quite impressive for photography, even in low-lighting. Add in a 5X optical zoom with 10x hybrid and 60x digital zoom and this will give you some nice close and personal shots. It captures colours well and images are quite sharp. However like most phones, sometimes you do need to tweak or retake images in low-lighting and even so, it gives its competitors a run for their money. Check out these photos below to see OPPO Find 2 PRo in action!
Sample Photos
There's also an AI enhancement mode that makes the colours more dynamic and dare I say, HDR-like in appearance. The standard camera settings include night, video, photo and portrait. Further settings include Google lens, slo-mo, expert, sticker, text scanner, panorama and timelapse. The phone supports 4K video recording and with its ultra steady feature, it helps in keeping your videos quite smooth.
Final Thoughts?
If you're in the market for a top-tiered smartphone, the OPPO Find X2 Pro delivers in all aspects, particularly with its super-fast performance. Whether you're watching Netflix, taking photos, creating videos for content creation, playing the latest games or just surfing the net, the OPPO Find X2 Pro was a thoroughly enjoyable experience.
Recommended!
Key Features
Beauty Beyond the Visual
Find X2 Pro features a simple, tangible elegance that takes off the edge. With smooth curves that fit perfectly in your hand, this is a beauty you can feel from your eyes all the way to your fingertips.
Ultra Vision Screen
A smooth 120Hz refresh rate, 3K QHD+ clarity, and billion-colour vibrancy creates a flagship-level screen that has it all and does it all. With its vast range of smart and customizable features, you'll wonder how you ever lived without it.
Colours Galore
Find X2 Pro brings visuals to life with over 1 billion colours (8+2-bit) – 64 times the typical number (8-bit). Now, colour transitions look even smoother, and every detail shines through in natural, true-to-life vibrancy.
Smart and Considerate
Our AI Adaptive Eye Protection System automatically chooses the optimal colour temperature and brightness for your surroundings, keeping your eyes feeling comfortable. With TÜV Rheinland Full Care Display Certification, your eyes are under the best care possible.
65W SuperVOOC 2.0 Cure Low Battery Anxiety
Our innovative 65W SuperVOOC flash charging brings the 4260 mAh battery from 0% to 40% in just 10 minutes, fully charging in 38 minutes.13,14 And TÜV Rheinland's Certified Safe Fast-Charge System, using the phone during charging is safe and efficient.
Snapdragon 865 Performance of a Lifetime
The Qualcomm® Snapdragon™ 865 processor gives Find X2 Pro both strong performance and high energy efficiency. Bolstered by massive storage capacity and RAM, this phone can handle practically anything with ease.
O1 Ultra Vision Engine
Videos have never looked as good as they do with our brand-new O1 Ultra Vision Engine.7 This advanced optimization chip ensures excellent image quality and transforms ordinary videos into high-frame-rate HDR masterpieces. Combined with Dolby Atmos and dual stereo speakers, the Find X2 Pro is your own personal mini-cinema.
Welcome the Future with 5G Speed
The 5G era is full of exciting possibilities, but only for devices that can keep up. With its fast connectivity, fast performance, and fast charging capability, Find X2 Pro is ready for the future.
Video Motion Enhancement
Find X2 Pro features motion compensation technology, which can bring videos at 30 fps or lower to about 60 or 120 fps, reducing motion blur and lag to deliver a clearer and smoother video experience. Combined with our 120Hz Ultra Vision Screen, videos look even smoother and dynamic.
*This feature is enabled on third-party video streaming apps including Netflix, YouTube and Amazon Prime Video.
Immersive Sound
The Find X2 Pro features large, full-range top and bottom speakers to create a sense of depth and a bass that will draw any listener in. And with Dolby Atmos® and our O1 Ultra Vision Engine, audio and video become truly immersive experiences.
Ultra Vision Camera System
Find X2 Pro features a tri-camera set up with its 48MP wide-angle lens, 48MP ultra-wide-angle lens, and 13MP periscope telephoto lens. Enhanced with dual OIS and 12-bit True Capture, this is a camera that captures whatever you want, however you want.
3-in-1 Camera Smooth Your Zoom
All three lenses of Find X2 Pro operate in tandem, achieving 10x hybrid zoom and covering a 17–170 mm focal length.10 Colour temperature sensing and image fusion algorithms ensure consistent colour balance and white balance, as well as smoother zooming.
Steady as You Go
With Ultra Steady Video, even the shakiest of conditions can't interfere with capturing memories. Activate Pro mode provides a broader perspective and clearer image quality that is further enhanced by the 120-degree ultra-wide-angle lens and our upgraded stabilization algorithm.12
Cure Low Battery Anxiety
Our innovative 65W SuperVOOC flash charging brings the 4260 mAh battery from 0% to 40% in just 10 minutes, fully charging in 38 minutes.13,14 And TÜV Rheinland's Certified Safe Fast-Charge System, using the phone during charging is safe and efficient.
Safer and Faster
We have upgraded the Hidden Fingerprint Unlock technology for faster and secure unlocking at your fingertips, with a 91% slimmer scanner module and 10% larger scanning area.15
Water and Dust Resistance Rest Assured
With IP68 protection, Find X2 Pro not only withstands daily splashes and spills, but can also survive your outdoor adventures.
1. Find X2 Pro is splash, water, and dust resistant, and has been tested under controlled laboratory conditions with a rating of IP68 in compliance with GB/T 4208-2017 (China)/IEC 60529 (international). Splash, water, and dust resistance may decrease as a result of normal wear. Do not charge a wet phone. Liquid damage is not covered under warranty. The IP68 rating means that the product has passed the test under the following conditions: (1) immersed in still fresh water with a depth of 1.5 meters; (2) tested for 30 minutes; (3) no more than 5°C of difference between the water temperature and product temperature.
2. By default, the screen refresh rate is changed automatically based on the specific scenario. You can choose the Auto Select, 120Hz, or 60Hz mode in Settings.
3. The 240Hz touch sampling rate applies only to some gaming scenarios. The 120Hz sampling rate is used in other scenarios.
4. By default, the screen resolution is changed automatically based on the specific scenario. You can choose the QHD+ or FHD+ mode in Settings. The FHD+ mode does not support 10-bit (8+2-bit) colours display.
5. 6.7 inches is the diagonal length of the display when the four rounded corners are taken to be pointed corners (i.e. actual size is marginally smaller).
6. By default, the screen colour mode is the Vivid mode. You can choose the Vivid mode (JNCD≈0.8), Gentle mode (JNCD≈0.4), or Cinematic mode (JNCD≈0.4) in Settings.
7. The O1 Ultra Vision Engine supports the Motion Clear video motion enhancement and HDR Video Enhancement features, which are implemented only for some adapted third-party video apps. You can turn on or off these features in Settings or Control Center.
8. The HDR videos are provided and updated in real time by third-party video apps. Some content may require additional fees (Netflix streaming membership required). The charged content and the tariffs are determined by the third-party video apps.
9. When the HDR Video Enhancement feature is turned on, the O1 Ultra Vision Engine optimizes the effect of dynamic range for ordinary videos, instead of converting them into HDR videos directly.
10. Find X2 Pro adopts an Ultra Vision Camera System consisting of a 48MP wide-angle lens, a 48MP ultra-wide-angle lens, and a 13MP periscope telephoto lens. All three lenses operate in tandem, achieving 10x hybrid zoom.
11. When the camera is less than 10 cm from the target, it automatically changes to the Ultra Macro mode for shooting, which can magnify the image to up to 8 times the original size.
12. After wide-angle image correction is turned on in the 120° Ultra-wide Angle mode, the view angle is 109 °.
13. Find X2 Pro uses two 2130mAh series-connected cells (2130mAh is the typical capacity of each cell), powering the phone with a total capacity of 4260mAh.
14. The charging data is obtained from test reports provided by the OPPO laboratory. The actual charging time may vary depending on the operating conditions or individual difference of phones, such as high or low temperature and degrading of battery performance during the use. Tests are performed under a temperature of 25±1°C, relative humidity of 25%-75%, and an atmospheric pressure of 86 kPa to 106 kPa. The tested phone is charged with a standard power adapter while it has 1% of power left, with all the services and features, except the call service, turned off. The screen is off during charging.
15. Data of Hidden Fingerprint Unlock is obtained from tests conducted by OPPO and is compared with Reno 2.
16. The 5G network download speed is a theoretical value. Your experience depends on the actual speed value, which is affected by multiple factors, including 5G network signals and operators' policies. 5G SA function will be supported with OTA updates when carrier's network is available.
17. The data of performance improvement on the Qualcomm Snapdragon™ 865 mobile platform is obtained from Qualcomm website.
18. Product pictures are for reference only. Please refer to the actual product. Certain product specifications and descriptions may change due to reasons like changes in suppliers. The data in the page came from OPPO designed technical parameters, and test data from the laboratories and suppliers. In actual circumstances, the data will differ slightly, depending on the test software version, specific testing environment, and specific version.