PS4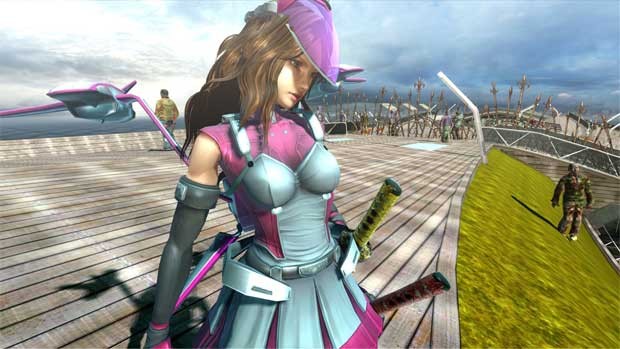 Published on September 11th, 2015 | by James Wright
Onechanbara Z2: Chaos Review
Summary: Onechanbara Z2: Chaos is a relatively stock standard Japanese fighting game with lots of virtual flesh
Onechanbara arrives on the PlayStation 4 that successfully and "cheesily" combines sexily clad woman to fight the undead in this over the top action adventure that comes with a rating of MA15+ with sexualised imagery and strong violence. In other words expect some anime fanservice that includes lots of T&A plus bloody gore as zombies are torn and blown asunder by the "Bikini Zombie Squad".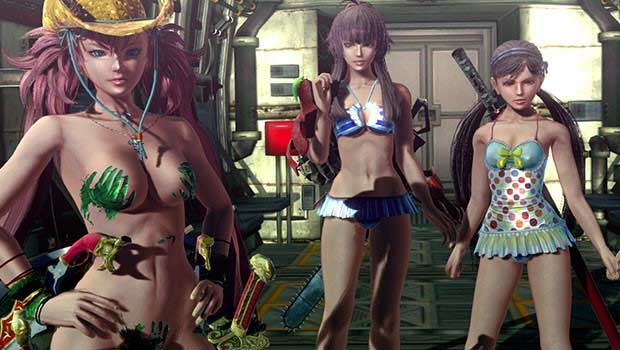 Given that, if this was released as anime, people wouldn't bat an eye over Onechanbara Z2: Chaos, however because this game is released in a more mainstream medium and to quote the extremely talented Taylor Swift, "haters gonna hate" which unfortunately is true for this game.
The story of Onechanbara Z2: Chaos revolves around four beautiful women who are part of the "Bikini Zombie Squad" and includes the following members, Aya, Saki, Saaya and Kagura who all have their own reasons and motivations on why they are together. So apart from their sexualised appearance, these four women have formed their own team in order to eliminate the undead from the world and needless to say, it gets very very messy.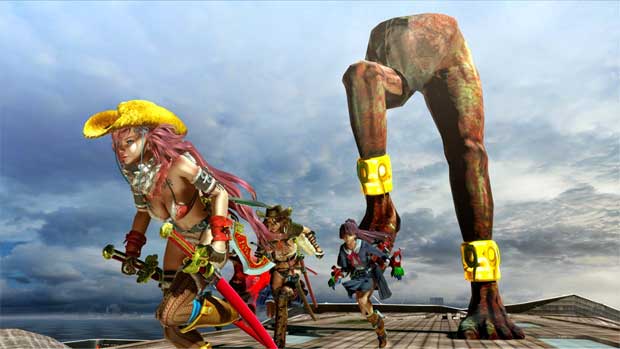 That basically sums up the story but as the game progresses, expect plenty of over the top and clichéd camaraderie, sexual imagery and entertaining chit chat between the girls. To spice things up, these zombie hunters come from warring clans which does add an element of entertainment to this relatively simplistic story but somehow it works in this strange Japanese way.
Core gameplay of Onechanbara Z2: Chaos is basically an action adventure with lots and I mean lots of fighting thrown into the mix. Each of the four characters has their own fighting style and weapons which does add to the overall replay value of this rather short game. So while you explore the world of this game, you will come across a variety of different enemies and bosses which must be dispatched by Aya, Saki, Saaya and Kagura in some truly spectacular ways as they decimate their enemies with a variety of weapons like swords and chainsaws.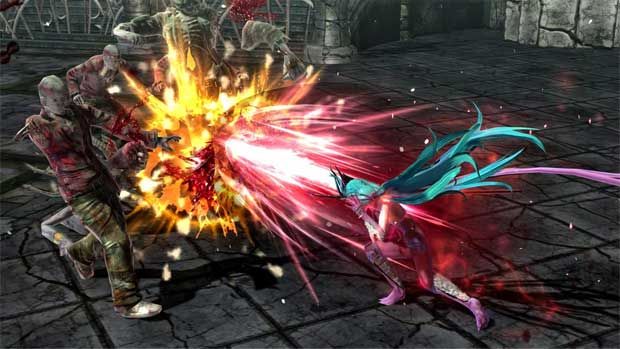 There are plenty of combos to learn with some dodge mechanics that work okay, although it could be a little better at times. While you progress, you unlock additional bonuses, weapons and even outfits in order to make the main characters even more skimpily dressed. It's pure Japanese gaming at its best but all this killing does become a little repetitive at times.
So if you have played and enjoyed games like Lollipop Chainsaw or No More Heroes then Onechanbara Z2: Chaos is definitely right up your alley because the gameplay is similar as are the characters and central story which can be a little ridiculous at times. Another highlight of the game is the tag system which allows you to swap characters during the game. All in all, it's an okay game but the gameplay is a little dated and it seems that the developers banked a little too much on the sexiness opposed to the core mechanics.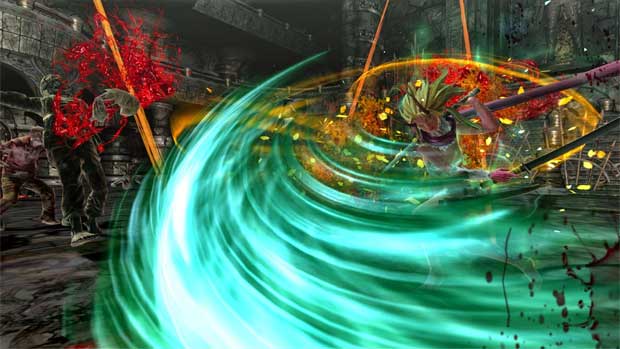 Graphically Onechanbara Z2: Chaos is looking a little dated on the PlayStation 4 and although the members of the Bikini Zombie Squad do look quite impressive, especially their virtual modelling, textures and costumes, the rest of the game does look a little bland. The gore and blood is quite over the top but fortunately all the characters are well animated but given that this is a PlayStation 4 title, I was hoping for something more detailed.
The musical score suits the gameplay very well with its J-Pop themes as do the over the top sound effects and very clichéd and cheesy voice acting. Given that, you can even play the game with the original Japanese voices which actually makes the game a little more entertaining. It's not the worst game of 2015 but it's definitely not the best either and falls in the same category as titles like Lollipop Chainsaw or No More Heroes and even Bayonetta but that was a lot slicker.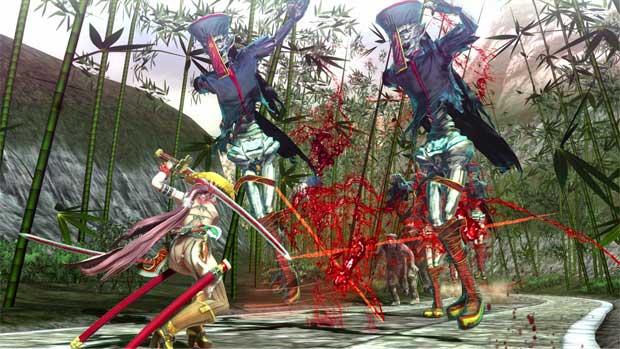 Final Thoughts?
In conclusion, Onechanbara Z2: Chaos is a relatively stock standard Japanese fighting game. Ot definitely pays homage to the world of anime, particularly with all the scantily clad woman with lots of flesh as they hack, cut and blow their enemies to Kingdom Come. It's a game that doesn't take itself too seriously and if you enjoy some mindless violence, more so mindless violence dished out by beautiful virtual woman then Onechanbara Z2: Chaos may be the game for you.
Game Details
Primary Format – Games – Playstation 4
Game Genre – Action & Adventure
Rating – MA15+
Game Developer – Tamsoft
Game Publisher – NIS America
Key Features
Zombie-Slaying Action has Never Looked So Good: The bikini samurai squad of Onechanbara return armed with a plethora of new moves and new Dare Drive or Xtasy demonic transformations for short bursts of intense power.
Four Lovely Ladies, Four Unique Playing Styles: Each of the playable ladies has her own unique weapons and abilities, and players may tag-team among them on the fly or even perform team combos.
Tons of Customisation and Replay Options: In addition to the series' most involved storyline to date, Mission Mode provides specific challenges to complete, while skilled gameplay will unlock Yellow Orbs which can be exchanged for new gear and outfits to help earn a top spot in the online leaderboards.
A Suave, Stylish Soundtrack Supported by Dual-Language Voice-Acting: In addition to the funkiest, catchiest and most outlandish soundtrack the franchise has ever known, players may also choose whether to enjoy the gameplay experience with the original Japanese voices or – for the first time in series history – a full English dub.
Screenshots