PS4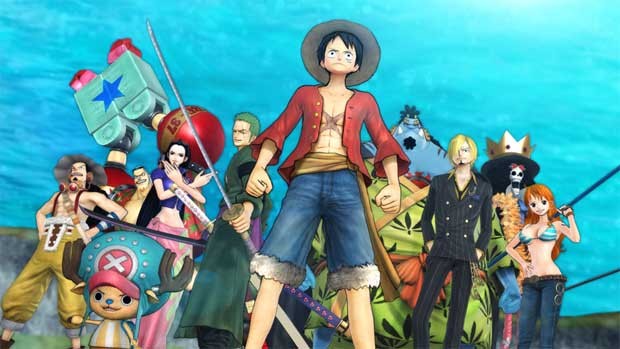 Published on September 14th, 2015 | by Tony Smith
One Piece Pirate Warriors 3 PS4 Review
Summary: One Piece Pirate Warriors 3 on PS4 is a fun beat 'em up with some exceptional graphics and a very entertaining story with some sturdy gaming mechanics!
Luffy and his crazy cohort of pirates return for another over the top and battle worthy experience on the PlayStation 4 in One Piece Pirate Warriors 3. So as Luffy and his Straw Hat Crew get together again, they face an evil of unparalleled chaos with the Heavenly Demon that harkens back to the original story of this amusing Manga and Anime series.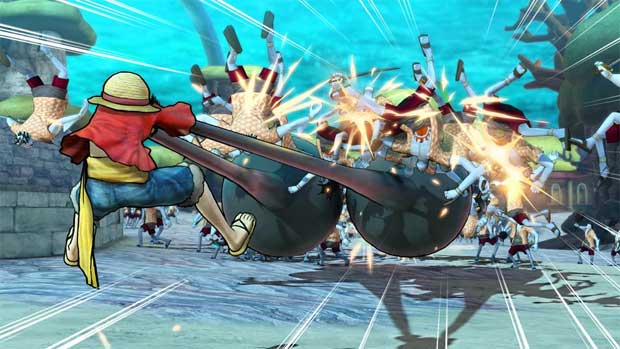 The best part of One Piece Pirate Warriors 3 is that the game starts from the beginning which means if you have missed out on the last 15 years of stories, this makes the perfect jumping on point for new gamers. It also reintroduces all the characters and what the legendary One Piece means to the characters and those around it.
At its core, the gameplay of One Piece Pirate Warriors 3 is similar to those previous games which sees players beating the absolute living daylights out of both enemies and each other in some truly spectacular and anime inspired battles. The controls are well mapped on the PS4 DualShock controller as you unleash a variety of attacks on enemies, chaining some attacks and of course special manoeuvres.
In relation to special moves, you can access other characters from the Straw Hat crew to create some truly spectacular attacks which is very reminiscent of the anime series. Needless to say, these are very powerful and can unleash a huge amount of damage on your enemies, especially those basic grunt characters that you fight.
Another highlight of this current game is that each of the 40-playable characters have their own unique combos which really ups the ante of the replay value of this game. Given that, if you play it on the highest difficulty level, it really gives you a challenge and becomes more than just a button masher. To compliment the combat, the game has various cutscenes and amusing dialogue to progress the story which is equally as clichéd as the characters but that's what this series is all about.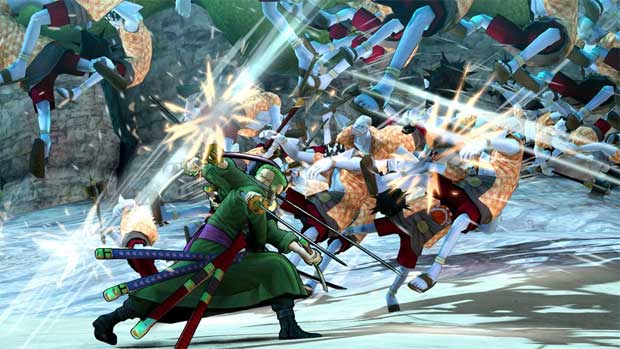 The main campaign mode will take most players around 15 to 20 hours to successfully complete and this will dependent on the chosen difficulty level. However apart from that, you can engage in a free play and even a dream mode which mixes the characters up. The game does feature an online mode which allows you to play the story mode online and is quite fun, however the local play is probably more enjoyable as you can play with a friend or family member.
Graphics/audio
Graphically, this is one good looking One Piece Pirate game on the PlayStation 4 and although the graphics are quite stylised, it really pays homage to the anime series. The frame-rate is silky smooth as are the special effects that look amazing. The soundtrack in this game is brilliant as are the amusing voices of each and every character. The game does make good use of surround sound, especially when you're ripping through hundreds of enemies.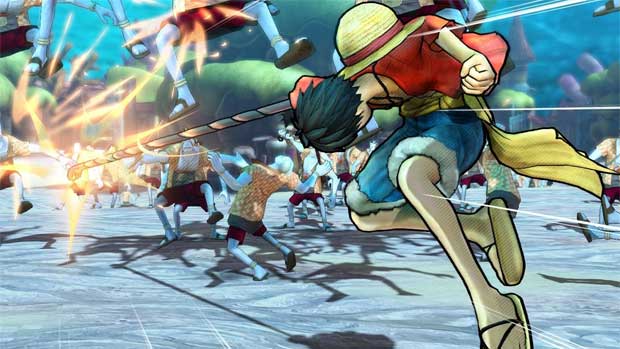 Final Thoughts?
In the end, One Piece Pirate Warriors 3 is probably one of the most enjoyable One Pirate games that I've played in a long-time and it's good to see the franchise remaining strong on the PlayStation 4. It's a fun beat 'em up with some exceptional graphics and a very entertaining story with some sturdy gaming mechanics!
Key Features
RE-EXPERIENCE THE ORIGINAL STORY! From the departure from Fuschia Village to latest episodes of Dressrosa.
NUMBER OF POPULAR CHARACTERS WEAVING THE STORIES GREATLY INCREASED! Now including Sabo Doflamingo Donquixote, Fujitora and many more!
THE EXPERTISE OF KOEI TECMO GAMES and BANDAI NAMCO GAMES: PIRATE WARRIORS Series is a reference in the Action Musou genre.
MORE ACTION THAN EVER WITH THE PS4: ONE PIECE is now on PlayStation®4 and takes advantage of the astounding power provided to offer more enemies and more fast paced action than ever.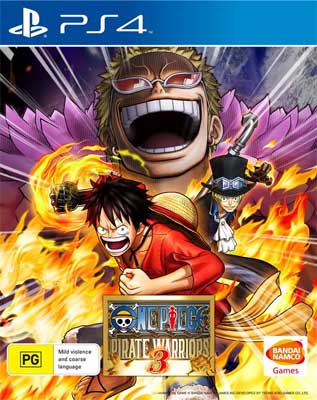 Game Details
Primary Format – Games – Playstation 4
Game Genre – Fighting
Rating – PG
Game Developer – Omega Force
Game Publisher – Bandai Namco Games