Films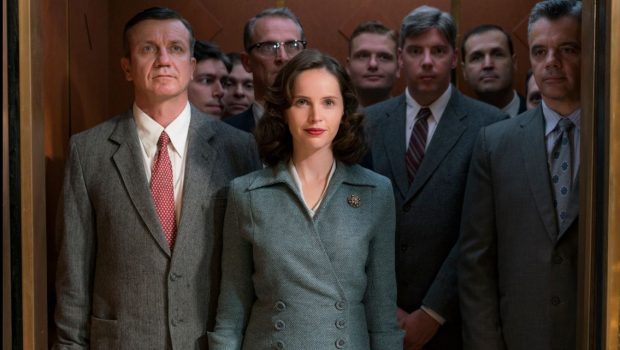 Published on February 4th, 2019 | by Curtis Mayfield
On the Basis of Sex – Film Review
Reviewed by Curtis Mayfield M-H on the 29th of January 2019
eOne Films presents a film by Mimi Leder
Written by Daniel Stiepleman
Produced by Robert W. Cort
Starring: Felicity Jones, Armie Hammer, Justin Theroux, Kathy Bates and Sam Waterson
Music by Mychael Danna
Cinematography: Michael Grady
Edited by Michelle Tesoro
Running Time: 120 minutes
Rating: M
Release Date: the 7th of February 2019
Ruth Bader Ginsburg is a real-life superhero. She stands at merely 155cm tall but is a historical giant in her fight for gender equality. Ginsburg, informally known as the Notorious RBG, is a 'gangsta' in the best possible way. She is eighty-five and still an Associate Justice of the Supreme Court in the US. However, during the 1950s, she was one of only nine women in a class of 500 law students. Throughout this period and beyond, she saw how women were disadvantage by a system that favoured men. She did what any good superhero would do: she fought to even the playing field.
This Hollywood biopic of her life follows on from last year's excellent documentary, RBG. Fortunately, On the Basis of Sex does not cram a lifetime of events into its duration. Instead, the focus is on Ginsburg's college days and the first legal case fought as a lawyer since no law firm would hire a woman. Felicity Jones (Rogue One, The Theory of Everything) steps into the massive shoes of this historical figure by playing Ruth Bader Ginsburg with as much oomph as one would expect from a screen version.
For those who have seen the footage of the real-life supreme court justice, you will know that what she says packs a mammoth punch of truth and knowledge while being spoken in a conservative tone that your grandma might use. While Jones does not shine on screen here, that might be intentional since Ginsburg has the fire but knows better than to show all her cards at once.
Armie Hammer (Call Me By Your Name, 2017) is fine as he steps into the literal giant shoes of Ginsburg's husband, Martin Ginsburg, who is a jocular counter to her stoic ways. Director Mimi Leder's lens focuses hard on the behind-the-scenes family dynamic between husband and wife (then later between parents and child) to show a side of the reserved Ginsburg to which us mortals are not privy.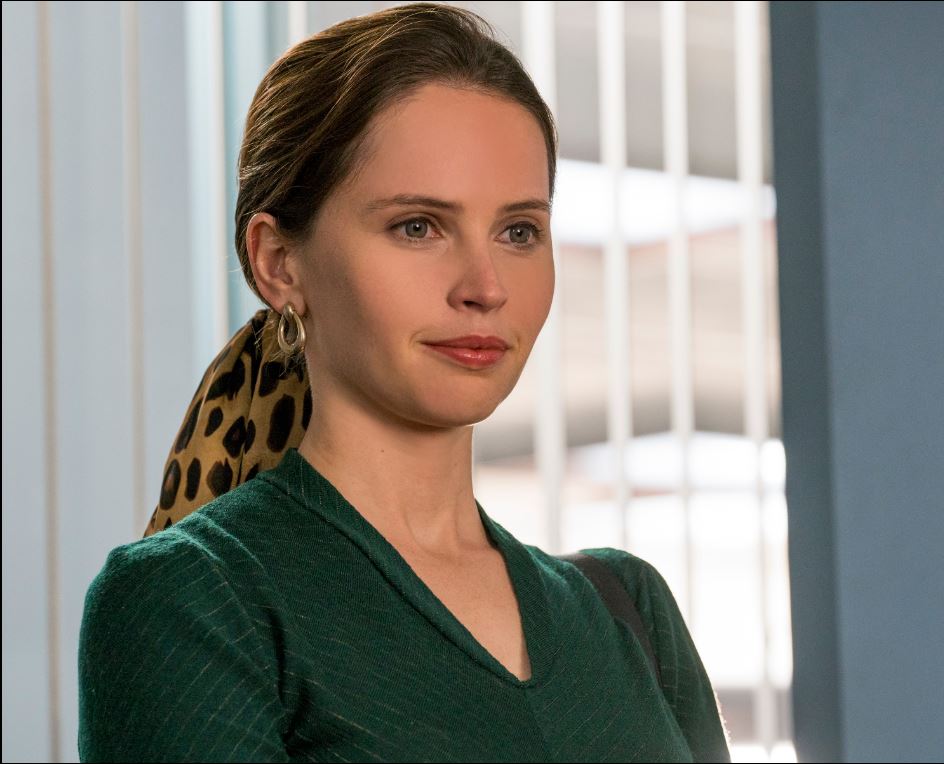 The story of Ginsburg's commitment to the law and her family sidesteps cliché territory, such as husband and wife shouting matches about where their devotions lie. Though unglorified, Ruth and Martin Ginsburg's marriage is shown as a solid union between two lawyers working as a tag team of fighters to take on the world. When Martin is sick, Ruth attends his classes to write notes for her bedridden husband so that he does not fall behind. It is still a better love story than Twilight right?
While the subject matter of this story is a priceless historical gem, Leder tries too hard to conjure passion and excitement. She dangles Oscar‑bait only to receive a few nibbles. The music grows louder, the actors speechify into the distance about progressive issues, and everything is well and truly good until flatlining. The movie starts with a pulse but does not create something that captures the importance of its subject. Maybe it is an impossible task to capture the lightening in the teacup that is Ginsburg but making a by‑the‑numbers biography/courtroom drama does not make the film inspiring.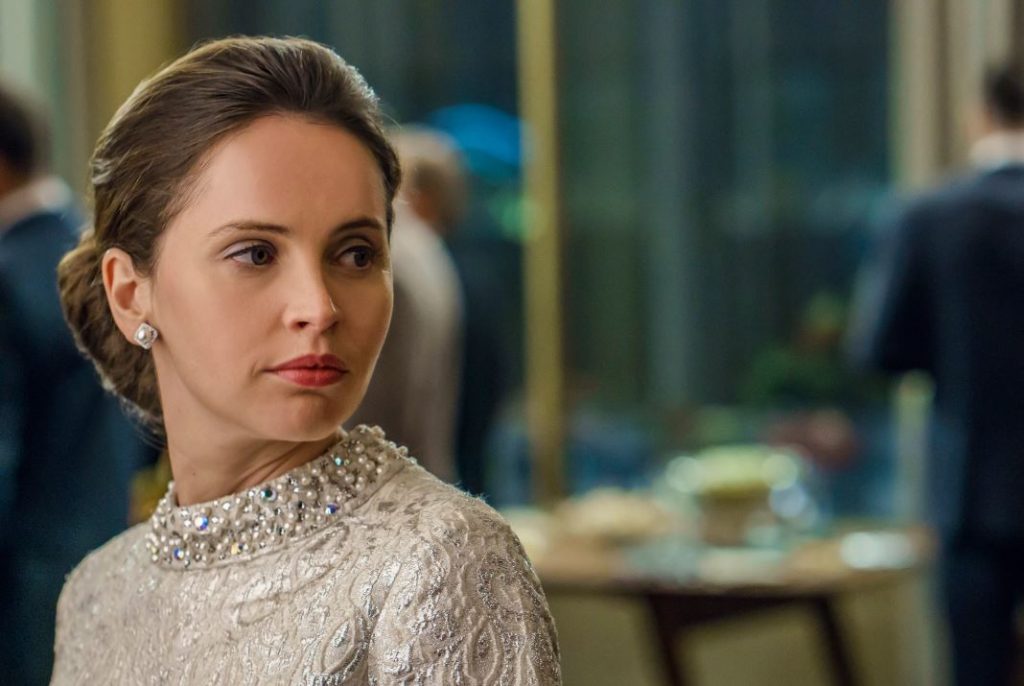 It is at best a daytime television movie overflowing with A-list actors. Kathy Bates livens up this lukewarm venture as real-life attorney and feminist Dorothy Kenyon from whom Ginsburg seeks advice for a historical court case she's leading. The twist in this distaff story comes in the form of Charles Moritz (Chris Mulkey), a man who is being denied a tax benefit for caring for his ill mother due to him being an unmarried man. The eccentric Justin Theroux as an attorney on Ginsburg's side is also included to add some electricity to the muted characters, and, for the most part, it works.
The law only provided a tax break to women who live in the same situation. Ginsburg saw this as a backdoor to fighting for gender equality. Having the rights of a man being questioned would earn the attention of the crusty old white men who write the laws. In attempting to earn Oscar nominations, the film boringly retells one of history's biggest court cases. Jones and her co-stars use every chance to milk a scene for all their dramatic juices, but it does not pay off.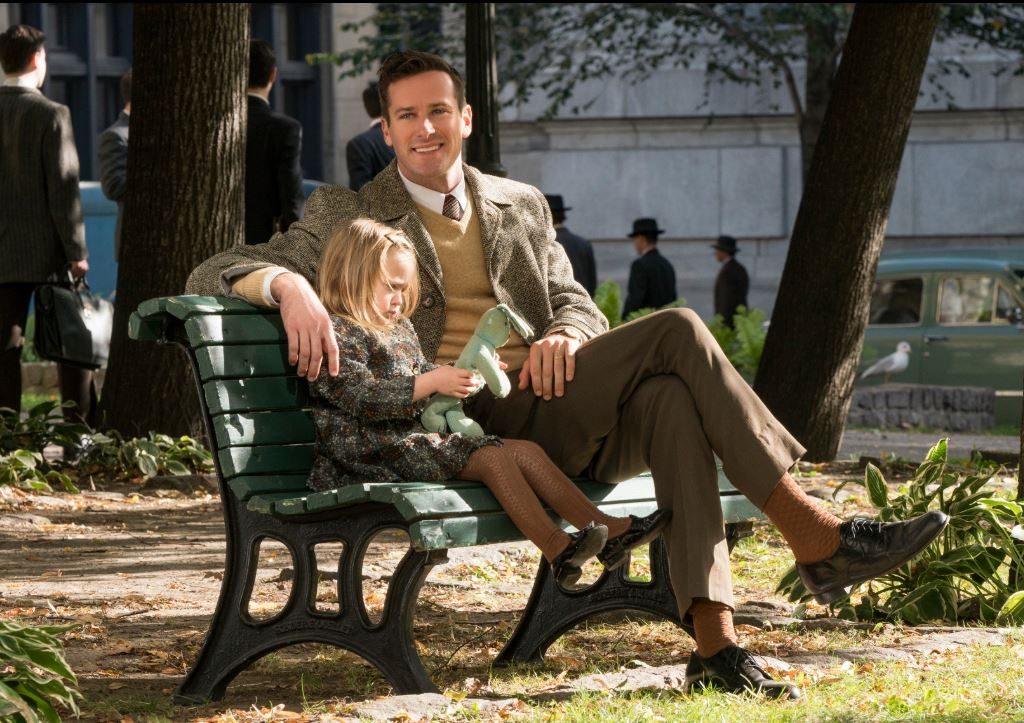 On the Basis of Sex is a mediocre biopic about an extraordinary person. While it resists chronologically retelling Ginsburg's entire life, it also means her story is cut halfway down the middle. The film brims with talented cast and crew members and its story is still highly relevant in 2019 because of ongoing sexual discrimination. Sadly, it becomes a two-hour showreel for the Oscars instead of a film that does justice to its subject matter.
Summary: On the Basis of Sex is a mediocre biopic about an extraordinary person. It becomes a two-hour showreel for the Oscars instead of a film that does justice to its subject matter.