Films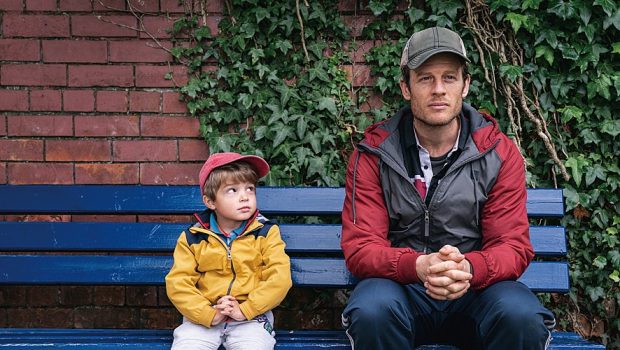 Published on June 20th, 2022 | by Natalie Salvo
Nowhere Special Film Review
Summary: A terminally ill, single father strives to find a foster family for his young son. This is a heart wrenching drama that was inspired by a true story.
It was George Harrison who sang the lyrics, "Tell me, what is my life without your love?" "Nowhere Special" is a quiet family drama that examines this very thing. The story is a bittersweet one that grabs viewers' hearts and minds, just like a punch to the gut.
"Still Life" director Uberto Pasolini offers us a film and script that was inspired by true events. It's the kind of thing you could imagine Ken Loach making. A young, single Dad receives a devastating prognosis. With months left to live, a terminal illness and no family to count on – as his partner left when their son was young) – he must make the difficult decision about which family he should place his son with.
James Norton ("Mr. Jones") is amazing here and stars as the working class, Irish father. He nails the brogue and the various stages of grief. The film doesn't have a heap of dialogue or many overly dramatic moments. Instead, this is an exercise in understatement because it succeeds in telling a heartbreaking tale, and making viewers sit up and empathise with this young family.
The other main role in this film is young Michael (played by adorable newcomer, Daniel Lamont). The actors share an obvious chemistry, which means you will feel things without proceedings getting overly melodramatic. The feelings ring through during a series of vignettes showing father-son bonding over: sports, a birthday, and fighting over clothes. Interspersed between these moments are interviews with prospective adoptive parents, each with varying degrees of "success."
"Nowhere Special" is not a film brimming with bells and whistles but what it lacks in this regard it more than makes up for in empathy. This is a tender film about a vulnerable father that will stay with you long after the credits' role. "Nowhere Special" is ultimately a powerful drama about one, big superhero Daddy.