Blu-ray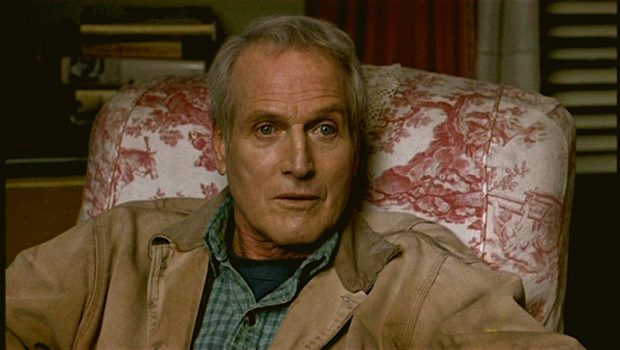 Published on September 6th, 2022 | by Natalie Salvo
Nobody's Fool Blu-ray Review
Summary: A quaint look at a sleepy little town. Paul Newman's character is the curmudgeonly linchpin holding it all together.
3.8
Beautiful Smallville!
"Nobody's Fool" is a film that could be dubbed, "Welcome to the beautiful world of Smallville." This dramedy is a quaint character study that centres around Americana and all its wonders. It is one where the characters are richly-drawn and realised. It should get audiences feeling empathy for their quirks and make us all want to sit down in a place where everybody knows your name.
Director Robert Benton ("Kramer vs. Kramer") writes the screenplay for this film, which is based on a novel by Richard Russo. The film sees Paul Newman as one Sully Sullivan. The role features in the latter part of a brilliant career but his star had not dimmed. Newman carries this film about a roguish man who attempts to avoid responsibility at all costs.
Sully lives as a boarder with his eighth-grade teacher (a feisty Jessica Tandy). Sully is a father and a grandfather though he is quite the newcomer to both roles as he walked about of his marriage decades ago and was estranged from his son Peter (Dylan Walsh). This film looks at their reconciliation of sorts after Peter has his own relationship breakdown.
The other characters in Sully's orbit are his part-time boss (a surprising Bruce Willis) who engages in a to-and-fro disagreement over a snowplow. Sully continually encounters a ticket-loving cop (played by a young Philip Seymour Hoffman). Melanie Griffith plays the boss' wife and Sully's occasional love interest. There is also a hapless friend and an ineffectual lawyer thrown into this melting pot.
All the actors here bring nuance to their performances. While Sully could have been an unlikeable crank, his role is integral in keeping this weird mob together. This is because behind some of the grumpiness is an undeniable charm and affability. Sully is the ultimate independent free spirit and I'm sure we can all relate to some facets of his personality.
"Nobody's Fool" is a sentimental film that looks at friendship and ghosts from the past. It's a quiet but detailed slice of everyday life that manages to be very compelling thanks to some great writing (including a dry sense of humour). Audiences will gravitate towards the different characters and enjoy how loyalties are tested in a small but stimulating town.