XBox One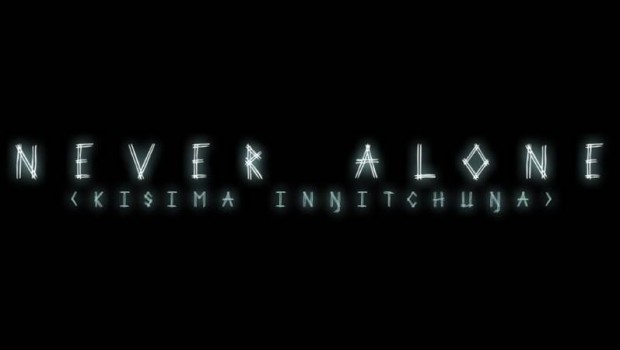 Published on December 7th, 2014 | by James Wright
Never Alone Xbox One Review
Summary: Never Alone is a beautiful puzzle game about the Iñupiat people that focuses on a young girl and her fox that is beautifully told through story
Never Alone
Format: Xbox One (Reviewed), PC & PS4
Developer: Upper One Games
Publisher: E-Line Media
Genre: Platform/Puzzle
Reviewer: James Wright
Never Alone (Kisima Inŋitchuŋa) is the latest indie game from developers Upper One Games that is a beautiful 2D platformer/puzzle game that is based on Alaskan indigenous stories. The protagonist of the story is a young Iñupiat girl by the name of Nuna and her white arctic fox who have been given the task of ending the eternal blizzard in their lands. Not only is the game well written but the characters and story are quite intricate and very relatable to the player.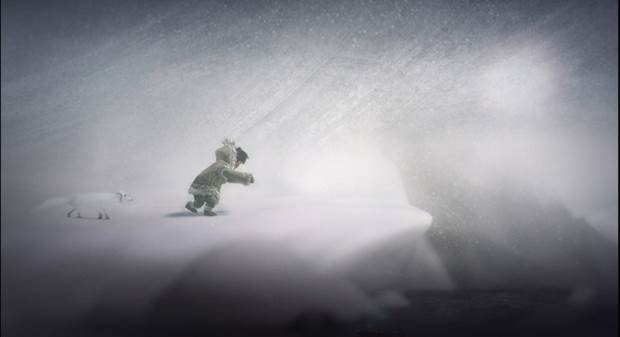 Another special aspect about Never Alone is that it was written in collaboration with the Iñupiat people in order to help keep their culture alive and what better format than the digital world. As mentioned, the world where Nuna lives is plagued by a never ending blizzard as she explores this snow ridden world, looking for clues and coming face to face with polar bears and the mysterious sky people. But where the game shines is through the wordless relationship between Nuna and her fox which creates this virtual love that really draws you into their plight thanks to their emotional bond.
With the gameplay, both characters must work in unison in order to succeed as each have their own unique skill sets that when used together allows them to solve the various puzzles in the game. If you have played Limbo before than Never Alone is very reminiscent of this game but made more impressive with the relationship between Nuna and her very cute fox which in essence is a very emotional journey. The player is also awarded cultural insights which are little videos that tell the story of Iñupiat people which really puts some perspective on this gaming world. My only gripe with the game is that it is relatively short with most hardened gamers being able to complete Never Alone in around 4 or so hours.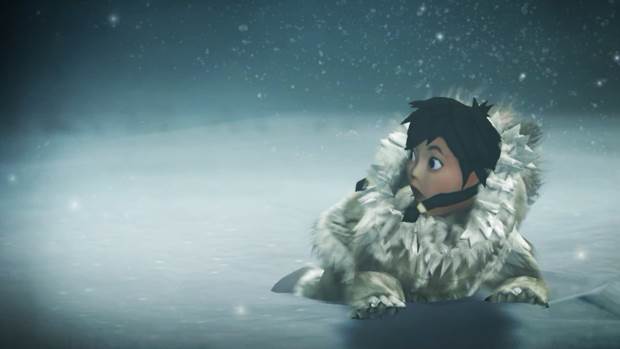 Gameplay is a combination between platforming and puzzles with chase scenes thrown into the mix that can be quite frightful at times. The controls are mapped well on the XBox One controller but timing does play an issue which did create some controller rage, especially with the jumping. Puzzles can also be a bit tricky at times, especially by swapping between characters but then again, you can play this title with two players which definitely makes things easier. Given that this is not a combat game, some of the creatures you face can be a challenge like the polar bears or the strange spirits that roam the lands but each character has a way of evasion like Nuna's bola for example.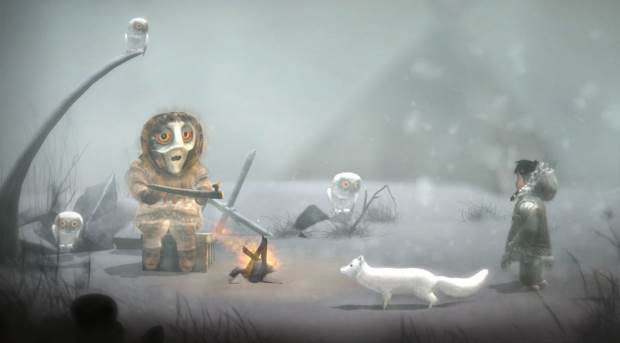 Graphics/Audio
Graphically, the developers Upper One Games have done a brilliant job at recreating this never ending blizzard with snow playing a key aspect. However the heart of Never Alone are the characters themselves who are filled with emotions and realism. The cutscenes are also told using traditional art from the Iñupiat people which are quite beautiful to watch unfold. Music and sound also play a key part to the story telling of Nuna and her fox that when matched with the gameplay creates a thoroughly enjoyable indie game that is based on the real-world culture of the Iñupiat people.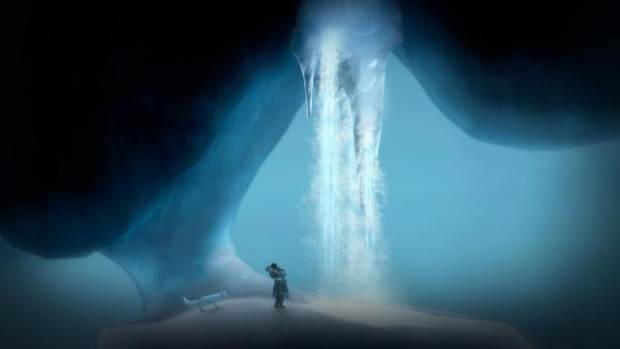 Final Thoughts?
Never Alone is beautifully presented on the Xbox One and successfully tells the story of the Iñupiat people through the eyes of Nuna and her pet fox. Sure, it may not be the most original title with its gameplay but its captivating characters and information create a thoroughly enjoyable experience on the Xbox One about a world encompassed by a never ending blizzard with magical spirit characters.