PS4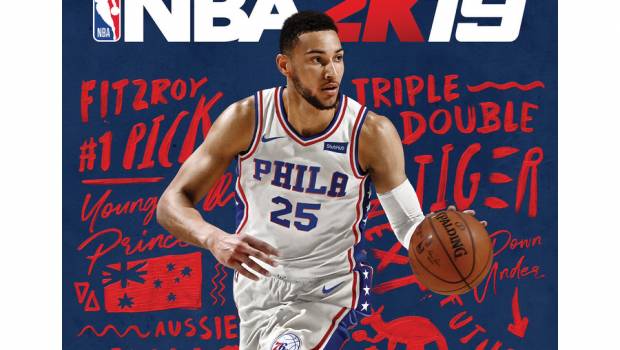 Published on September 20th, 2018 | by Riley McArthur
NBA 2K19 PS4 Review
Summary: Another awesome instalment of the sensational NBA 2K series
NBA 2K19 has officially been released, and this year it's the 20th Anniversary of NBA2K's inception. There are quite a few changes, whether it be the new takeover addition, the improved defence, or quickly changing shot meter, 2K has once again proved why it will always be the best basketball game on the market.
Last year's MyCareer mode was nothing but underwhelming, the story was weak and the characters were infuriating, and thankfully 2K has responded well with their newest edition of the MyCareer mode. In this year's MyCareer mode you start in Shanghai playing for the Shanghai Bears after going undrafted in the NBA Draft.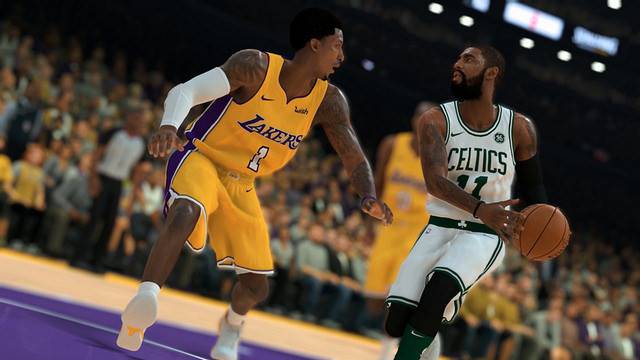 You play in this league for a couple of games, and then you play against the NBA Stars in an exhibition game. This is a very realistic game as the NBA continues to grow its connections with other basketball leagues and countries all around the world. In this game you get are being scouted by NBA scouts as you continually try to make your comeback to the NBA.
After a few games in Shanghai you get traded to Los Angeles, where you think you are going to be playing with the likes of LeBron James and Lonzo Ball, but it' s not to be, you find out that you were actually traded to the G League team the South Bay Lakers, and upon arrival, you are traded again, to the Mad Ants, this is where you start to gain some interest from NBA Teams, and once again after a couple games with the Mad Ants, you are released from the team. This now makes you a free agent and you now choose which team you will sign with. Also due to high demand from MyCareer players, 2K now has made skipping cutscenes available, personally not being able to skip cutscenes last year was particularly annoying and I think it's a really good improvement.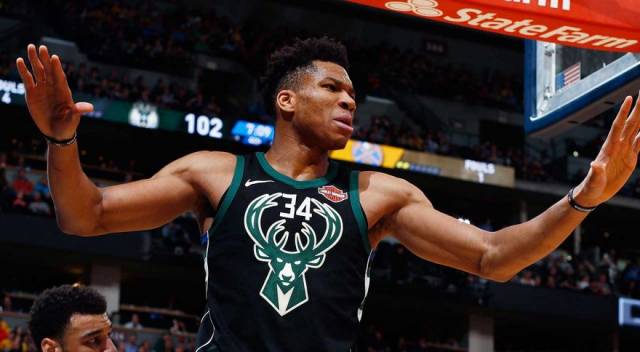 The Neighbourhood is new and improved, adding new places you can visit and a more easily accessible MyPark. The MyPark courts are located in the middle of the neighbourhood which is a big improvement from last year having to go all the way around the neighbourhood, in the MyPark there are new 2v2 courts.
Another thing that is a huge improvement to MyCareer players is that Doc's Barber is back, but you no longer have to pay for a fresh cut, an extremely infuriating part of last year's MyCareer was that every time you went to get a new haircut you would have to go in pay for it and you didn't even know what it looks like, and you would have to go back in and pay for a new one if you didn't like the one you had already paid for.
A new addition to this year's Neighbourhood is the brand new Under Armour Cages, in the cages there are 2 rows of courts and on these courts are small circular trampolines that are around the key area, you can jump off these and do monstrous dunks and alley-oops.
This year's graphics are undoubtedly the best 2K has ever released, they continue to improve every year with the crispness of the gameplay and graphics. The player detail and reality of players is once again taking another step closer to looking like reality. Looking at a close up of player faces you see all the extra detail they added this year. This year a big improvement was the increased individual player signature moves and play styles. Players like Kevin Durant now have their signature crossover and ball handling now looks almost identical to the real thing.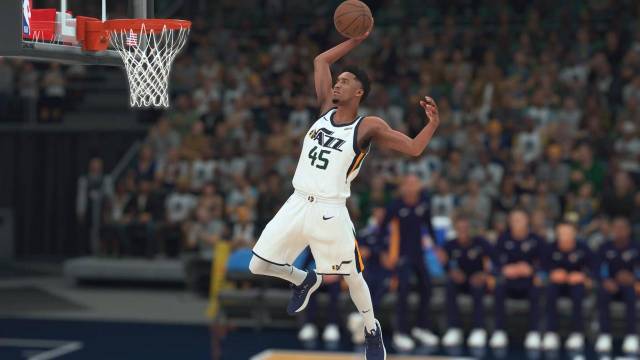 The gameplay, although quite similar to last year, has had some major changes. The biggest is the defence. Most dominantly in MyCareer, it is extremely difficult to score off the dribble. As your player gets better you are able to blow by defenders but from it is incredibly hard to drive by your defender. Another defensive aspect that is a different on all modes of the game is the turnovers; I've noticed that your passes get picked off a lot more than last year. It's currently a bit of an infuriating change to deal with but it will just force players to make better passes and decisions whole on offence, so although it might be frustrating at the moment, it will make you a better player in the long run.
The look of the shot meter this year is no different, but the settings around it are. When you first install the game the default setting for the shot meter colour is your teams primary colour, whoever you're playing for, your shot meter will represent that. Also, something new is you have to time your layups, rewarding you if you get a good release on a well-covered drive to the basket. And if you didn't like the new shot meter and preferred the shot meter from 2K17, you can now choose a shot meter that is under your feet, although not quite the same as the old shot meter, this new one when a shot is taken the shot bar comes in from the sides and you aim to get the two sides as close to each other in the middle, instead of the old left to right shot meter.
Or if you'd like a bit of both, you can now use both shot meters at the same time, I also noticed that it is very helpful that the shot meter under your feet increases and decreases depending on the player's ability to shoot from that position, this could be helpful if you're playing with players whom you're unsure of where they can shoot from.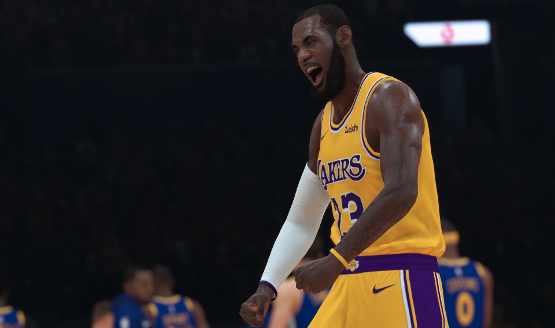 From an audio perspective once again 2K has it stitched up with tracks that are sure to get players ready to jam. Commentary is clear and crisp as are the all-important sounds of the actual game. You cannot help but feel immersed in the gameworld.
Final Thoughts?
2K19 is a must buy game for all NBA fans. The MyCareer mode has been improved with all new additions and changes to the Neighborhood. The graphics have dramatically improved and the refined movement of players and the realistic aspect of the game is at an all-time high. 2K has again proved why they are the superior basketball game.