PS4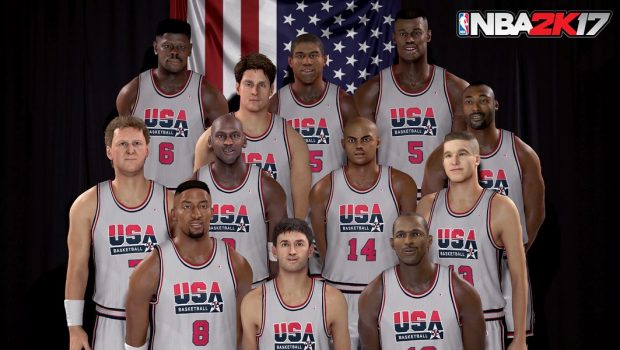 Published on September 28th, 2016 | by Tory Favro
NBA 2K17 PS4 Review
Welcome back B-Ballers! NBA 2K17 is here with the best basketball game currently on the planet for you to enjoy! For those who are already familiar with the series, you should be able to jump in and get going pretty quickly. There are only minor changes to the way that you will play the game, but the overall tinkering under the hood will be sure to please gamers in this facts driven, (somewhat) reality landscape.
First things first, you will get to make your character that you play through the career. There are so many changes that you can make to the appearance of your character, you should be able to make a player that you can have a lot of fun with. This is a cool feature that die hards will have a ton of fun with. In fact that process alone took me over 20 minutes fiddling with all the settings.
Updates to the overall game include about 50 new ripper tracks for you to enjoy. The rosters have all been updated to as current as possible, and there of course is the addition for Aussie players of the current national team the Boomers being included. Facial capture has got them all looking good, and even players such as Patty Mills are pleased with how they are depicted.
MyGM has seen changes and you can look after 36 teams now. There is a micro management component that sees players having the ability to trade players whenever you like in the off season and also protect some of your picks. There are many other options there for the die hard player who wants to get the most out of their 2K experience. This is something that I am sure other players will love, I know I certainly did. The interface is simple enough to get into so I would encourage casual players to at least give it a shot.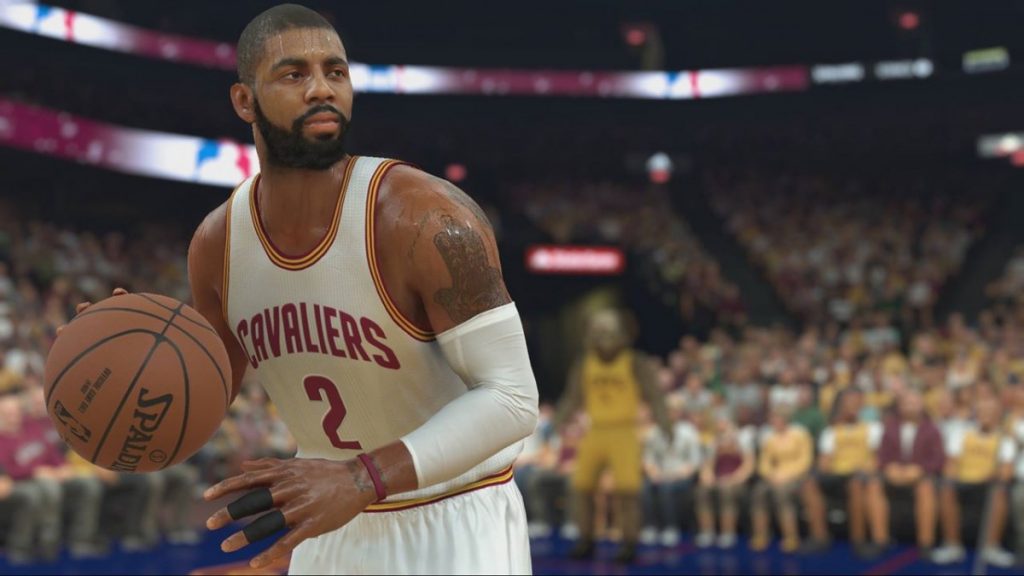 The MyCareer mode is sweet and there is the introduction of a secondary character called Justice Young, voiced by actor Michael B Jordan. The onus is on you to build up your character but also there will be times that you have to control Justice on the court which makes for an interesting dynamic. This is just tip of the iceberg stuff that should have you keen to keep playing your way through this fantastic title.
A strength of the series has always been the commentary. They've done a great job of keeping the audio dynamic and even though eventually you do end up hearing the same soundbites, they never really get old and add an element of authenticity to your game. 17 sees this go next level with rotating commentary teams mixing it up and making sure that you get something slightly different every time. I simply did not get sick of the commentary and found the fact the game mixes it up fascinating.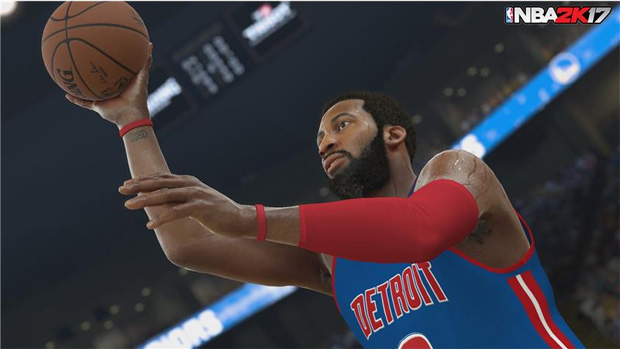 2K17 is a game that you can tell has had a whole lot of love put into it. Is it perfect? No, but it is the most perfect basketball game that is currently on the market. The animations and motion capture in general are top notch, and gameplay is fluid. There is very little of that stiff animation you might have experienced a very long time ago; at a glance you will think that the players are real until you see someone in your living room actually controlling them.
In terms of graphics, this series has always looked extremely good. It might just be my opinion but there isn't a huge update on how this game looks compared to 2K16 which was played to death at my house. That said however, the title looks brilliant but the engine powering it might need an overhaul for the 18 release. This is a mighty deep game that has really been thought out well but in time gamers will clamour for even more realism I am sure.
For those of you who do not want to be caught up in a NBA black hole and just want to play the game, you can do that too! Just jump in and go for it.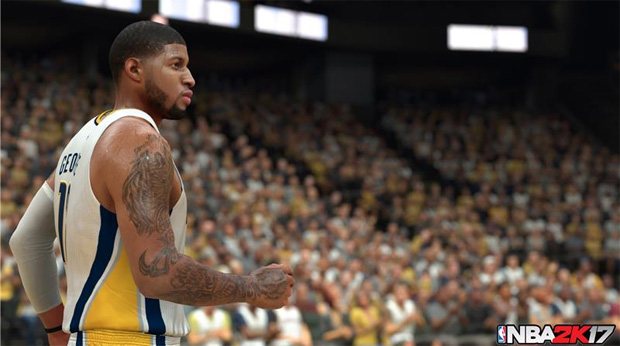 One thing that stuck in my craw was the downloadable content on offer that you will need to pay extra for if you want to play as certain teams etc. Some of them come with higher grade versions of the game, and others will have to be bought. Whether it is at the counter or online, they are going to get a bigger nibble on your wallet than what you might have bargained for. This is something that I really wish developers would stop; just make the game as complete and full as you can and release it for the masses. I do understand the economics behind it, but when you or the kids want to play the additional content, it can be a bitter pill to swallow on occasion.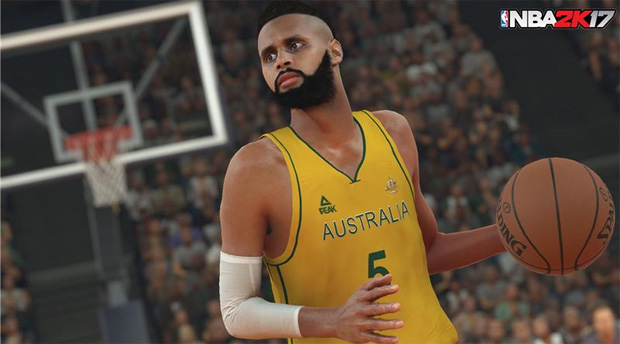 For you music buffs out there I thought I'd share the track listing with you. There is a swag of cool tracks and you can listen to them now on Spotify if you want to check them out:
Party Next Door feat. Drake – Come and See Me
Drake – Hype
Drake – Pop Style
Majid Jordan – Every Step Every Way
Jay Z – Heart of the City (Ain't No Love)=
Skepta – Shutdown
ILoveMakonnen feat. Drake – Tuesday
Future – Ain't No Time
Action Bronson – Actin Crazy
Stokeswood – Forget
Nico Vega – Beast
The Moth & The Flame – Red Flag
Imagine Dragons – Friction
Tor Miller – Carter & Cash
Tigertown – Lonely Cities
Grimes – Kill v. Maim
Chairlift – Romeo
Now, Now – Thread
Lizzo Caroline Smith – Let 'Em Say
Santigold – Creator
OutKast – Rosa Parks
The Internet – Special Affair
Dougie feat. Pitbull and 40 Cobras – On Purpose
G-Easy x Bebe Rexha – Me, Myself and I
Jamie XX – I Know There's Gonna Be (Good Times)
Diddy – Workin
Sam Sparro – 21st Century Life
SBTRKT – Wildfire
Kiiara – Gold
Alison Wonderland – I Want U
Marcus Marr & Chet Faker – Learning For Your Love
CRO – Melodie
Jain – Come
Sofi de la Torre – London x Paris
Ghemon – Adesso sono qui
Yuksek Juveniles – Truth
Lil' Kleine feat. Ronnie Flex – Bel Me Op
The 1975 – The Sound
Kali Uchis – Ridin Round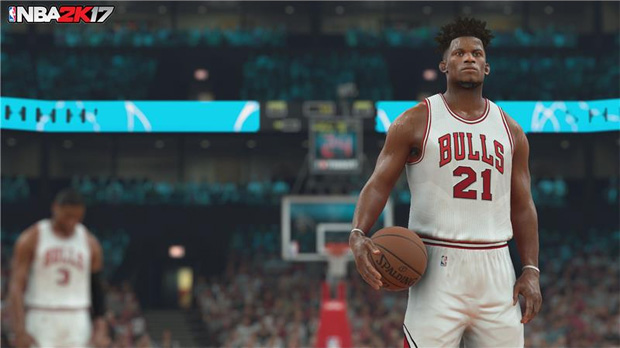 Final Thoughts?
So you can see that there is a ton of content here and that is even without delving into the online component of the game. It is the most accomplished basketball game out there without a doubt, and one of the most rewarding sporting games on the market at the time of writing this review. Having played it pretty much non stop since receiving it, I can thoroughly recommend this title and hope you all have as much amazing fun as I did playing it.
Key Features
BEST IN CLASS GAMEPLAY: 2K puts shot making in your hands like never before. Advanced Skill Shooting gives you complete control over the power and aim of your perimeter shots as well as your ability to finish inside the paint.
USA BASKETBALL: Take the court as Team USA with Coach K on the sidelines, or relive the glory of the '92 Dream Team. Earn USAB MyTEAM cards and gear up your MyPLAYER with official USAB wearables.
MyCAREER: It's all-new and all about basketball in 2K17 – and you're in control. Your on-court performance and career decisions lead to different outcomes as you determine your path through an immersive new narrative, featuring Michael B. Jordan. Additionally, new player controls give you unparalleled supremacy on the court.
PRESENTATION: The most realistic and dynamic in-game commentary to date featuring the most broadcasting talent ever assembled in a sports game, including new additions Chris Webber, Steve Smith, David Aldridge & Brent Barry. For the first time in a sports videogame, broadcast teams will change from game to game to ensure a unique experience each time you play.
PRO-AM: Assemble a team with up to 10 players on your roster and customise your logo, court and jerseys, or join a pick-up game as a walk on. Level up from Amateur to Elite to get sponsors, arena upgrades and other bonuses as you take on the best teams from around the world.
MyTEAM: Build your all-star MyTEAM with new Dynamic Duos, and limited-use Free Agent Cards. Featuring a revamped 3 on 3 mode with a new player selection process, new Online Leagues, and redesigned Weekly Challenges.
AUSTRALIAN NATIONAL TEAM*: For the first time in NBA 2K history, play as the Australian National Team in Quick Game. Featuring the Boomers' best players, including Patty Mills and other NBA stars.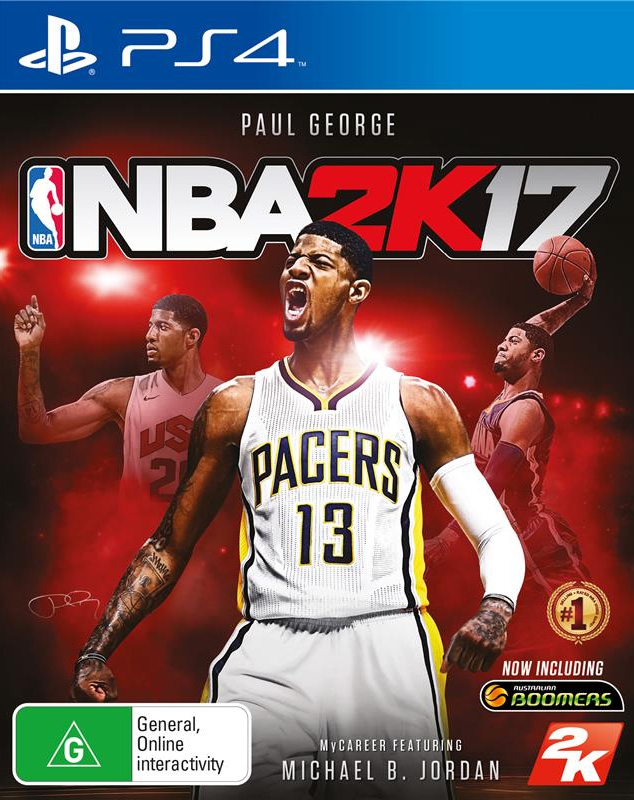 Game Details

Primary Format – Games – Playstation 4
Game Genre – Sport
Rating – G
Consumer Advice Line – General, online interactivity
Game Developer – Visual Concepts
Game Publisher – 2K Sports