XBox One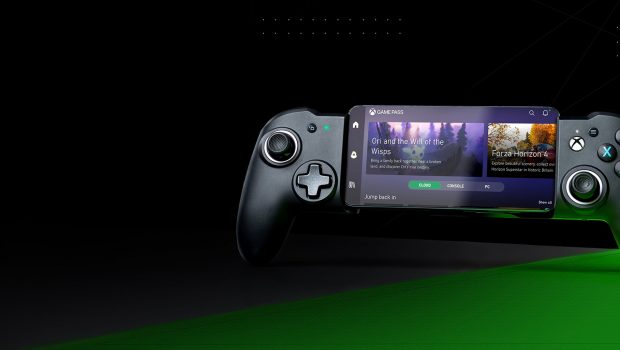 Published on June 21st, 2022 | by James Wright
Nacon RIG MG-X Pro Controller Review @Nacon @RIGGaming
Summary: The Nacon RIG MG-X Pro Controller is a game changer for portable Xbox gaming!
If you're an Xbox gamer with Xbox Game Pass Ultimate (plus Xbox Cloud Gaming) and want to go portable, then no look no further as RIG have an excellent solution with their MG-X PRO that is a wireless mobile controller that uses a Bluetooth 4.2+BLE connection. This controller which mimics the design of the official Xbox Controller allows you to attach your Android phone to it in order to take your Xbox gaming on the go. Best of all, the MG-X PRO has (almost) full size grips and boasts dual asymmetrical joysticks which mirrors the Xbox experience well. Additionally it supports a 20-hour battery life (which is decent for Bluetooth) and USB-C fast charging.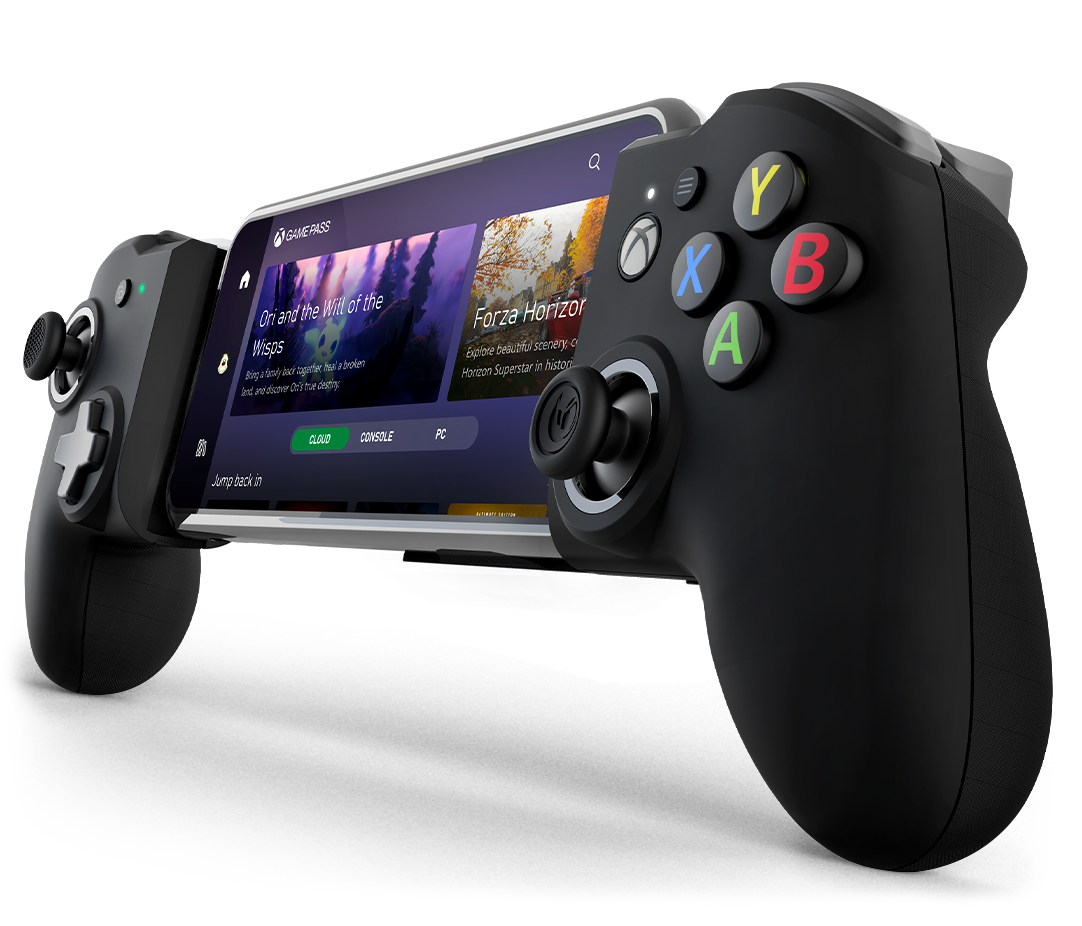 Technical Specifications
Ergonomic handles: Fitting all hands sizes and ensuring optimal comfort thanks to its textured coating.
Fully secured:  Fitting all hands sizes and ensuring optimal comfort thanks to its textured coating.
Wireless connection: Easy pairing of the smartphone to the MG-X Pro with Bluetooth 4.2.
20hours life-time*: Built-in rechargeable battery with USB-C input, (charging cable included), offering long hours of gaming when travelling. Check on the battery status with the LED indicator.
Universal compatibility: Works with all Android smartphones equipped with Android 6 and later systems, up to 6.7 inches (152.4 mm) screens.


* Battery life can vary dependent on the game being played.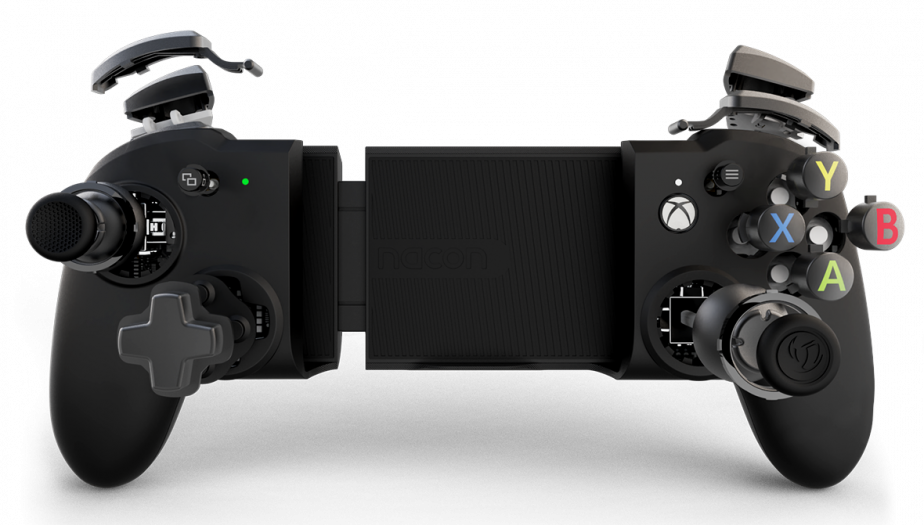 Besides the Xbox Game Pass Ultimate membership, the only other real caveat is that the Nacon RIG MG-X Pro Controller only supports up Android phones up to 6.7 inches that for most is a moot point. Additionally, the MG-X PRO can be used on other Android games via Bluetooth compatibility, including streaming games from your local XBox console to the smartphone. So as you can see, there's plenty that this control can do .
Unboxing
Well packed, the first thing that I noticed about this product is how well built it is. It doesn't feel like a third party controller but rather a proprietary one. S as the controller is officially licensed by Xbox, it actually feels like an Xbox controller so when you're playing, it doesn't miss a beat as everything feels familiar. In other words, you don't need to re-learn any controller configurations again and this flows perfectly to Android gaming as well with titles such as Fornite, Castlevania: Symphony of the Night or Final Fantasy VII.
Pairing is via Bluetooth which is turning on the controller, pushing the Bluetooth pair button and then finding the MG-X Pro on your smartphone. So when you run the Xbox app or any Android games for that matter, the smartphone automatically detects the controller so no fiddling is required and you can start gaming immediately, provided the MG-X Pro is turned on. Complementing the design is the weight distribution and when your phone is cradled, everything feels quite balanced.

On the Xbox Series X, games such as Halo Infinite, Forza Horizon and Lego Star Wars: The Skywalker Saga played very well on the MG-X Pro and the only issue you may have is lag from Cloud Gaming. However apart from that, buttons, D-pad, triggers and analog sticks were very responsive and the ability to stream games directly from your console to your Android is a handy feature as well.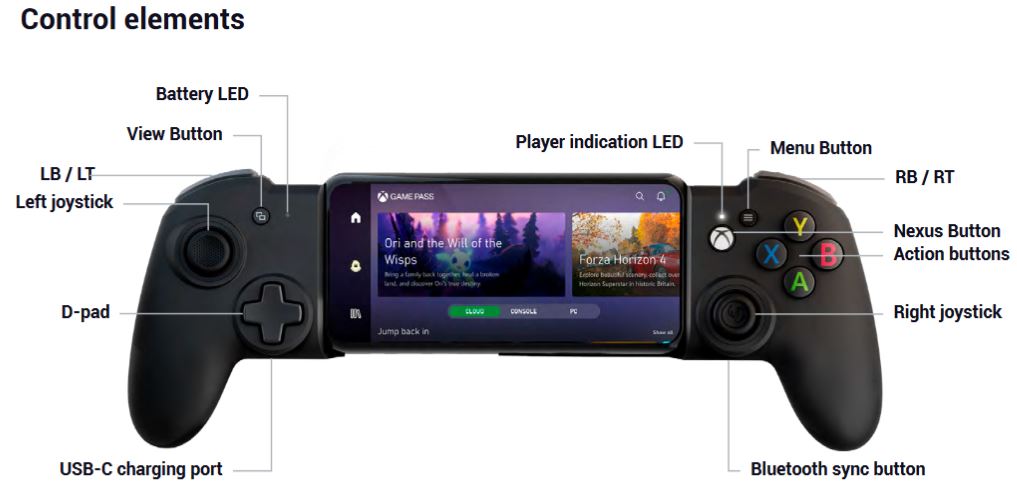 Final Thoughts?
The Nacon RIG MG-X Pro Controller works like a charm and while it is wider than the standard Xbox Series X controller or Xbox One console for that matter, it still feels like an Xbox controller and that is where this product shines. All in all, responsive buttons and a real game changer for portable Xbox gaming on the go!
Recommended!