PS5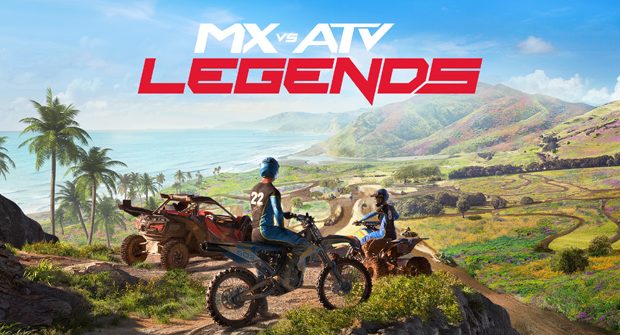 Published on June 28th, 2022 | by Paul Stuart
MX vs ATV Legends PS5 Review
Summary: A complete and utter physics and gameplay mess, not even diehards of MX, ATV and/or UTV racing should start this race.
So, there I was several hours into MX vs ATV Legends, wondering why an uncanny sense of déjà vu emerged. I couldn't shake vivid recall of being so utterly and unnecessarily frustrated by an absolutely terrible off-road racing title and with seemingly so much promise and one heckuva' trailer. I racked my brain…and then it finally hit me: I hadn't been this angry since Monster Jam Steel Titans 2 on my Switch. And lo and behold, it's the same darn developer (Rainbow Studios) and publisher (THQ Nordic) behind both abhorrent titles. Fool me twice…shame on me…sigh.
I don't know how to put this nicely: there is little to nothing redeeming about MX vs. ATV Legends. At best, it's a bad demo for the Unreal engine. Even fans of MX, ATV and/or UTV racing will find little to like in this chock full o' mess.
To begin: this is most certainly not Motorstorm in allowing simultaneous racing of different vehicle types, and the mayhem which may ensue. Instead, progression in ATV and UTV races is foolishly linked to trudging through MX ones. All with peculiar lap lengths, adding to the drudgery. Much like Monster Jam Steel Titans 2, MX vs ATV Legends embraces sending vehicles to silly and wildly separated places on an outdoor map to progress in career mode.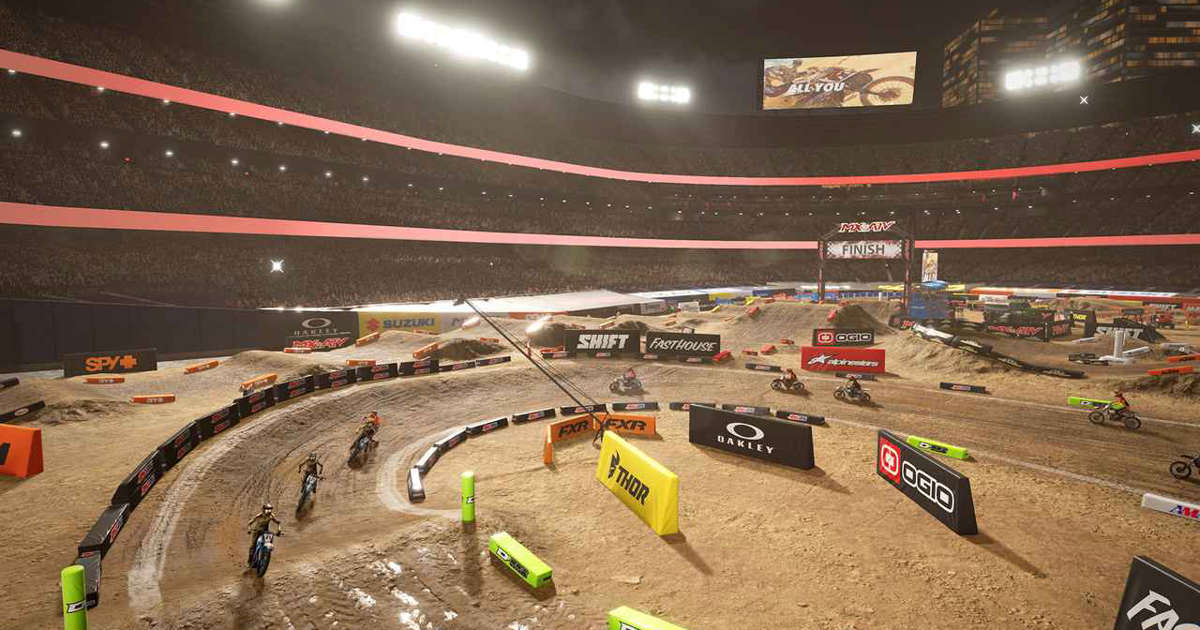 Second, MX vs ATV Legends course design is atrocious, bogged down by absolutely terrible physics. In many instances, large jumps will directly precede sharp turns, forcing players to awkwardly adjust landings and unrealistically slide to simply continue on the track. Similarly, these same high jumps will produce often comical takeoffs by computer AI racers, sending them seemingly into the clouds. For ATV and UTV races, rocks are the frequent bane of your existence, slowing down and even stopping the biggest of vehicles in their tracks. Also, the head slapping restarts when simply tapping walls in the most random of places. Finally, it's very challenging – on any camera – to truly gauge landing angle. Thus, expect many a useless wipeout.
Vehicle collision detection is similarly a let down. It's almost non-existent in MX, and weird bumper car- esque for UTVs and ATVs. Landing on other racers produces little to no reaction, nor does jockeying for position aside from blunt bump noise. Moreover, Snowrunner this is not, as there zero difference in ground texture feel. Last, clutching the choke and/or adjusting launch/landing angles is terribly inconsistent. Nice mechanics yet ones that fail to launch.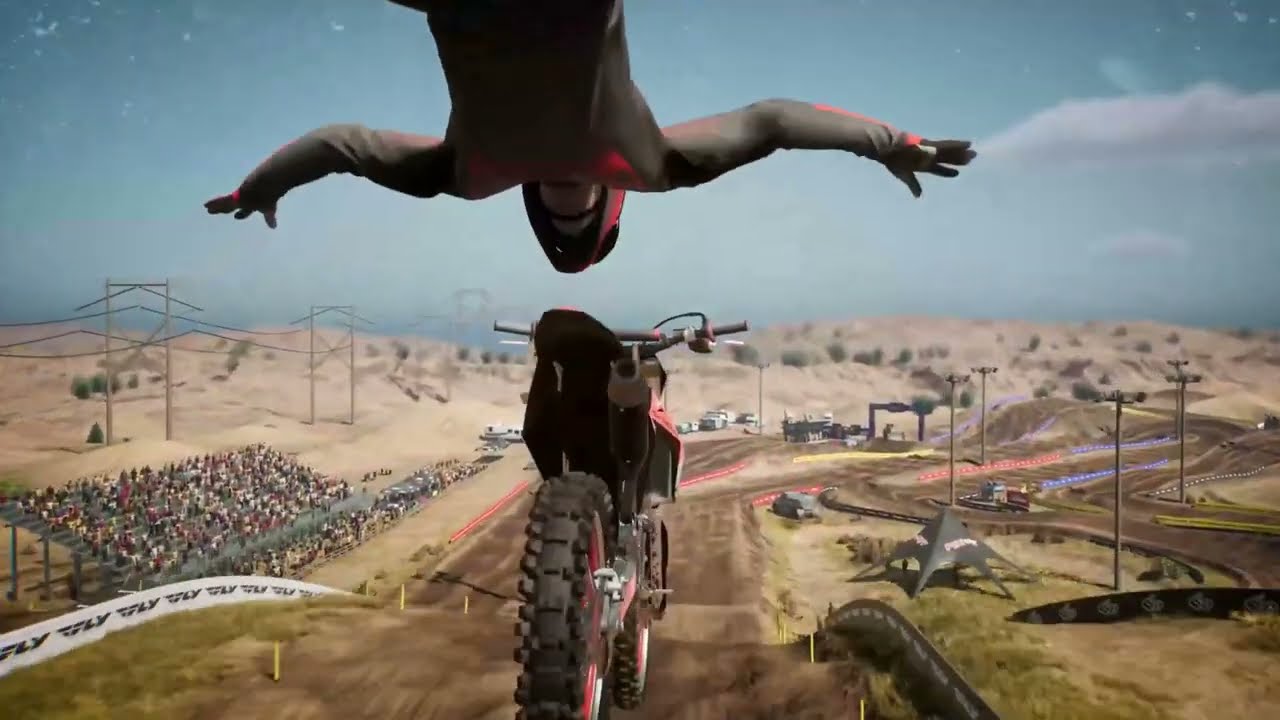 Do you like pop-ups? We've got the game for you! Every race is a series of pop-up textures to include ones – like referenced rocks, that stop vehicles cold – to vegetation that is literally non-existent, physics wise. Don't forget to wave hello to your flat, cardboard fan friends. Guys, this is a next-gen title, mind you.
The audio. Welcome to arguably the worst soundtrack in the history of soundtracks. If there's an inner Emo 15-year- old child inside you just waiting to flex its music muscle, MX vs ATV Legends is your huckleberry. Terrible, loud, obnoxious…and with so many swear words that ¼ of the songs are literally silenced out (?!)…awaits your eardrums. Worse, is that MX vs ATV Legends randomly decides to crank up/down volume at the oddest of times. Thanks, music Satan.
Well, if there's a bright spot: the game isn't too expensive, the trailer looks good, and modes are easy to get in/out of. Sorry, that's all I got in sunshine and rainbows. Maybe it's so bad…it's, err…good?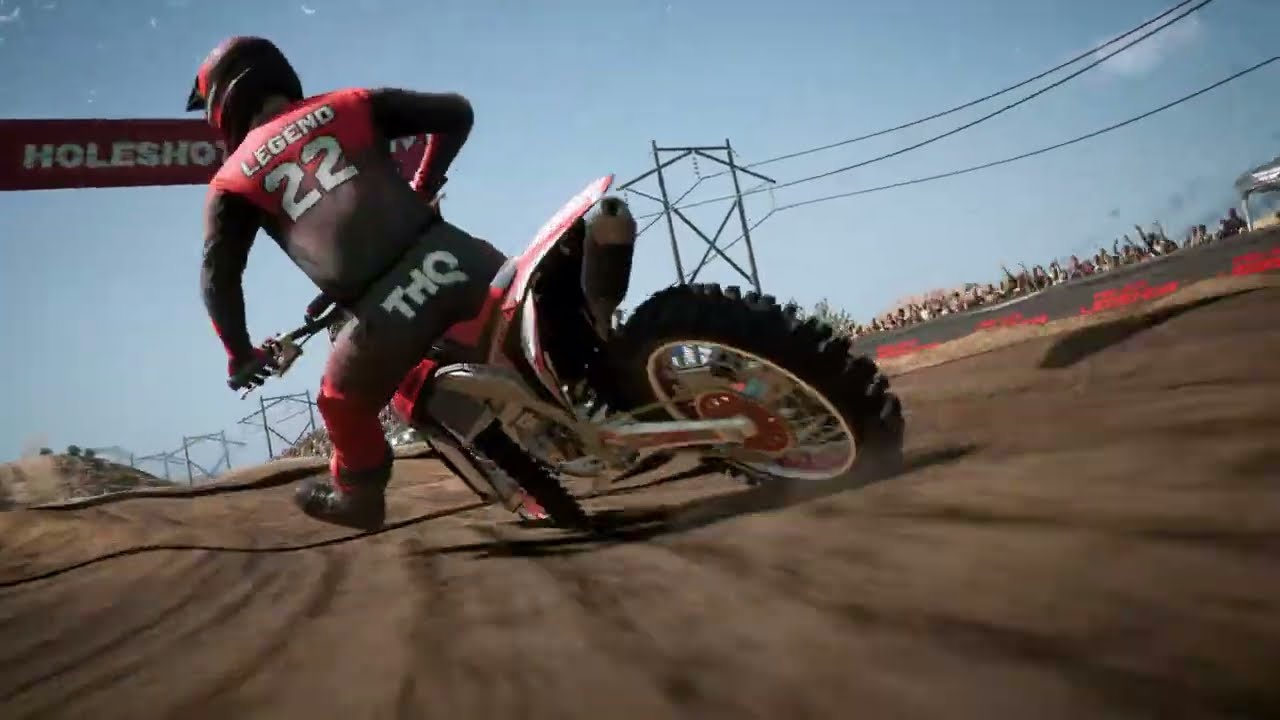 Final Thoughts?
MX vs ATV Legends is the white elephant gift for fans of good racers. Not even MX, ATV or UTV racing diehards will find anything worthwhile in this broken physics and presentation mess. Hard pass.