Blu-ray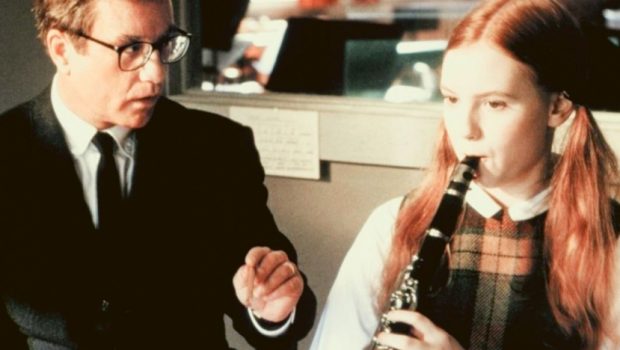 Published on December 20th, 2019 | by Natalie Salvo
Mr Holland's Opus Blu-ray Review
Summary: An emotional story about how a man discovers his life's calling in teaching. This long film hits some humane and clichéd beats.
There are people who live and breathe their jobs, while others are only in it for the money. "Mr Holland's Opus" is a dramatic film that explores this notion in lots of detail. It's a nice and feel-good tale and one that feels like a symphony that could have been cut down to a single song.
Stephen Herek who directed films like "The Mighty Ducks" and "Bill & Ted's Excellent Adventure" is at the helm here. He certainly knows how to explore teen's minds. For this one, Herek portrays these teenage daydreams through the prism of a teacher's 30-year career. The eponymous character – played by Richard Dreyfuss who deserved his Oscar nomination for this – is a frustrated composer and charismatic teacher. He takes on the role as one simple, fall-back position, yet this becomes his brilliant career.
This film is written by Patrick Sheane Duncan and the script is a sprawling and uneven one. It touches on several beats in Holland's career as he inspires different students throughout the decades. The kids have varying abilities and talents, but they all have one thing in common and that is that they develop a passion for music thanks to their teacher. Through his engaging approach, Mr Holland leaves behind a rich legacy of inspired, young minds. For this, the film actually shares a few things in common with "Dead Poets Society."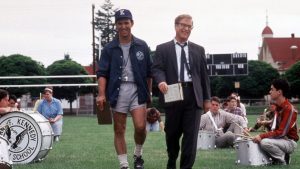 This film isn't all raindrops and roses because Holland may be a devoted teacher but he's a lousy husband to his cutesy wife (Glenne Headly) and a neglectful father. Holland's son (played by many actors including Joseph Anderson) is hearing impaired. Holland initially believes this is devastating news and the pair have a strained relationship. That is, until the rousing crescendo and resolution at the end. Look out for John Lennon's "Beautiful Boy," it's gorgeous! The special features on the Blu-ray are adequate and include a short vintage production featurette and theatrical trailer.
At the heart of "Mr Holland's Opus" is a good idea: a man makes peace after having taken several detours in his career and life's journey. The result is a film that can be a little formulaic in parts, but is ultimately a sweet story about redemption. The proceedings hit some good beats at times and at its most satisfying, it is like chicken soup for the soul (just don't go in expecting a lobster bisque).
Head over to the Via Vision Entertainment Facebook page for the latest releases, giveaways, great deals and more!
Blu-ray Details
Directors Stephen Herek
Actors Richard Dreyfuss, Glenne Headly, Jay Thomas, Olympia Dukakis, William H. Macy, Alicia Witt, Terrence Howard
Film Genre Drama
Label Via Viaion
Audio English (Dolby Digital 5.1)
Running Time 143
Aspect ratio 1.85:1
Region Coding B
TV Standard HD
Rating PG
Consumer Advice Low level coarse language
Year of Release 1995
Primary Format – Movies/TV Blu-Ray