Hardware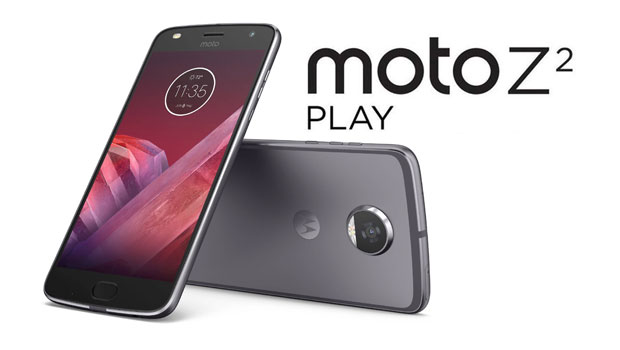 Published on July 19th, 2017 | by James Wright
Moto Z2 Play Review
Summary: Moto Z2 Play is a great update from last year's model!
The popular Moto Z smartphone returns for 2017 with Lenovo and Motorola's new Moto Z2 Play which gives users a great midrange smartphone with plenty of value for money, including Moto Mod compatibility. This smartphone is powered by a 2.2 GHz Octa-core Qualcomm Snapdragon 626 Processor with an Adreno 506 GPU to give the user fast access to the latest apps and games with no issues whatsoever. The operating system that comes with the Moto Z2 Play is Android 7.1.1 Nougat and works like a charm with plenty of features to get the most out of your smartphone.
Top Features
All-day battery
Plus, get up to 7 hours of power in 15 minutes with TurboPower charging
Focus faster
Dual autofocus pixels plus laser autofocus for amazing photos in any light
Fast memory and tons of space for music, films and photos
Enjoy 64 GB and 4 GB RAM. Plus, add up to 2 TB more with a microSD card.
Qualcomm® Snapdragon™ 626 processor
With up to 2.2 GHz Octa-Core CPU
Ultra-slim aluminum unibody
Classic Moto style with durable Corning® Gorilla® Glass and our water-repellent nano coating
5.5" full HD super AMOLED display
Vivid colour, razor sharp detail
Furthermore, the designers have given the Moto Z2 Play a slimmer design plus a metallic (or aluminum) back which gives the smartphone quite an aesthetic look which will suit a wide range of people. Measuring at 76.2 x 156.2 x 5.99 mm, the Moto Z2 Play weighs just 145 grams which makes it quite light. To help future proof the camera, the Moto Z2 Play comes with 32 or 64GB (reviewed) storage with the ability of adding a MicroSD card to considerably increase the storage capabilities of this smartphone of up to 2TB.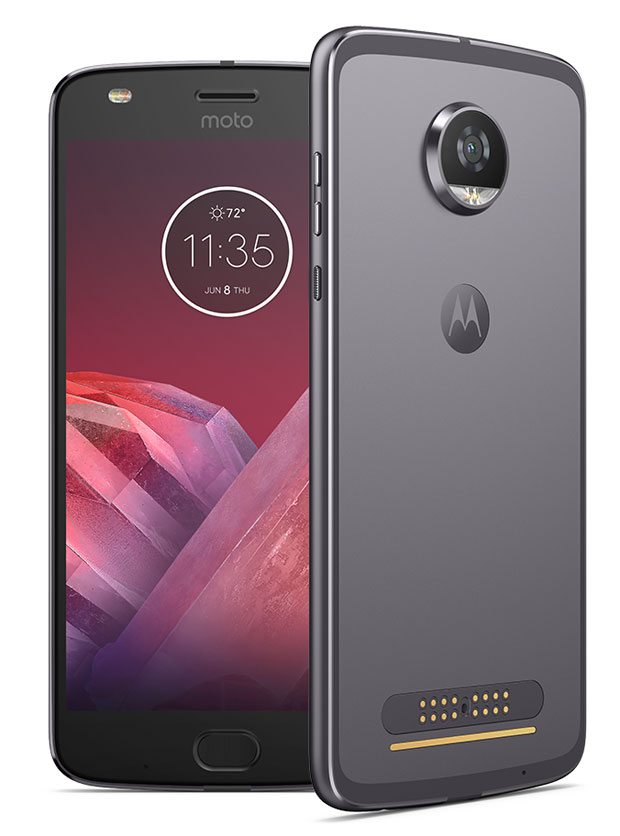 Boasting two powerful cameras, the Moto Z2 Play has a 12 megapixel rear camera and also a wide-angle 5 megapixel (MP) front facing one. In terms of specifications, the rear camera boasts a 12MP Dual Autofocus Pixel sensor, 1.4 μm, ƒ/1.7 aperture, laser autofocus, phase detection autofocus and dual LED flash. Whereas the front camera is a 5MP sensor, 1.4 μm, ƒ/2.2 aperture, wide-angle lens and both lenses produce some decent shots. These features help increase the speed of capturing images and for those that want to tweak the settings, this is also possible. One interesting element on the physical design of the camera is that it slightly protrudes because of the Moto Mods attachments but of course, there are cases available to help smooth things over.
In low light conditions, the camera does struggle at times, however compared to some of its competitors, it is still above average. I'm still waiting for the day when all smartphones capture perfectly in low light but thanks to the shutter speed, it does help somewhat in improving the images on the Moto Z2 Play. The front camera which is for selfie lovers captures some fun shots and the widescreen option is a bonus. In good lighting, both cameras take some excellent shots, so check out our samples below;
Moto Z2 Play Photo Sample Gallery
If Motorola could improve one element of the cameras, that would be shutter speed because trying to take some shots of moving objects or animals can be tricky, even at the best of times. However as you can see from the photos, the daylight images are quite decent and the night photos do feature some noise but even so, it's still impressive.
The 5.5-inch Super AMOLED display of the Z2 Play has a resolution of 1920 x 1080 with 401 pixels per inch count that produces some exceptional image quality, even from different angles. Colours are very vibrant and almost pop out of the screen. So whether you're reading web pages, ebooks or even comics, your eyes will appreciate the clarity of the screen.
When it comes to the fingerprint sensor, it's very fast and accurate. It definitely gives its competitors a run for their money because it always unlocks on the first go. Another cool feature are the Moto gestures which translate well to real-world use. This includes accessing the camera by twisting it in your wrist and also a double tap or 'karate' chop to turn the flashlight on which is brilliant. Apart from OK Google, there is a Moto Voice feature as well in order to access certain apps on your phone. It's these features that really set Motorola apart from its competitors.
Although the battery is smaller than last year's model which was 3500 mAh, the current version is a non-removable 3000 mAh Lithium Ion battery which also supports TurboPower charging. I really love this function as you can charge up the Moto Z2 Play to 8 hours of use in just 15 minutes. By drawing this out for 30 minutes, you actually get a 50% charge which is very impressive. In terms of usage and on heavy use, you will get a good day from the battery and on lighter use, we easily got 2 days. For connections, this phone uses the new USB Type-C port and even has a 3.5mm headset port.
Due to the CPU and GPU of the phone, the performance of the Z2 Play flies with everyday tasks, including surfing the net, accessing apps and of course social media. Games also play quite well and although there are a few titles that does push the graphical capabilities of this smartphone, for the most part, it works very well with just a few frame drops here and there. We also tested the phone with the latest version of 3DMark, PCMark and Epic Citadel. Although the gaming score was on the lower side for 3DMARK, we had hardly any issues with gaming and for PCMark, it scored quite high as did Epic Citadel which uses the unreal engine.
The audio on the Moto Z2 Play uses a front facing speaker which does produce good audio, although it is not as loud as some other phones. Nonetheless, watching videos from YouTube or Social Media worked well, however headphones are definitely the way to increase your audio experience or of course install the excellent JBL SoundBoost Modo Mod which ramps up the audio capabilities. Nonetheless, the inbuilt speaker was still good for listening to music, watching movies and playing games and audio quality via phone calls was sharp and clear with no issues whatsoever.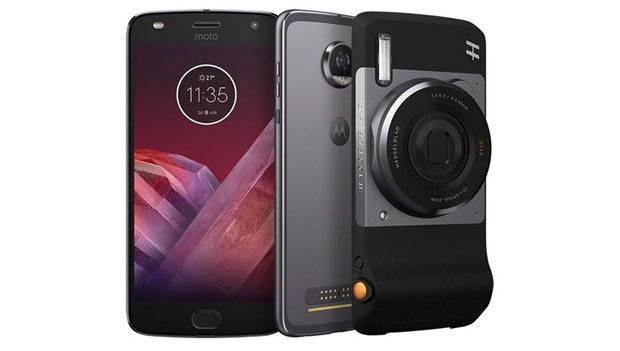 When it comes to futureproofing (and as mentioned), this phone does support the excellent Moto Mods which expands the capabilities of this product. These include adding external devices which clip onto the back phone like a zoom camera, projector, speakers and larger battery to name a few of the mods available. We also tested Incipio Vehicle Dock which not only gives you a mounting system for the car but also fast charging. Our review of this product can be found at https://www.impulsegamer.com/incipio-vehicle-dock-moto-mod-review/.
Final Thoughts?
Lenovo and Motorola's new Moto Z2 Play continues delivering to its consumers and is a nice midrange smartphone that most users will appreciate its useful features. Overall it's a well-designed smartphone with enough grunt to access all the latest apps and games. Add in lots of social media use, especially with both cameras plus TurboPower charging and it's easy to see how the Moto Z2 Play will become your best friend in no time, not to mention all your gaming needs.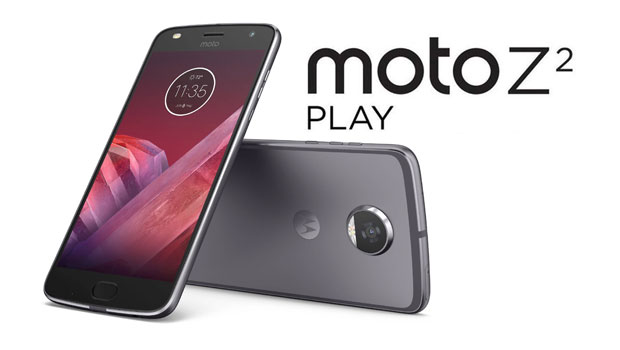 Full Specifications
Operating system
Android™ 7.1.1, Nougat
System architecture/processor
Motorola Mobile Computing System, including Qualcomm® Snapdragon™ 626 processor with up to 2.2 GHz Octa-Core CPU and Adreno 506 GPU Natural Language Processor Contextual Computing Processor
Memory (RAM)
4 GB LPDDR3
Storage (ROM)
64 GB‡ microSD Card slot with UHS-I support (up to 2 TB)††
Dimensions
76.2 × 156.2 × 5.99 mm
Weight
145 g
Display
5.5" Full HD 1080p (1920 × 1080) Super AMOLED Up to 16 million colours. 401 PPI Gorilla Glass
Battery
3000 mAh, up to 24 hours* TurboPower charging for up to 7 hours of use in 15 minutes (50% charge in 30 minutes)†"
Water protection
Water repellent nano-coating**
Network bands
GSM/GPRS/EDGE (850, 900, 1800, 1900 MHz)
UMTS/HSPA+ (850, 900, 1700, 1900, 2100 MHz)
4G LTE (B1,3, 5, 7, 8,19, 20, 28, 40,41)
Rear camera
12MP 1.4um Dual Autofocus Pixel f1.7 Laser Autofocus (Up to 5 meters) Phase Detection Auto Focus (PDAF) Color Correlated Temperature (CCT) dual LED flash Professional mode Auto Night mode Video Encode: 480p (30fps) 720p (120fps) 1080p (60fps), 4K (30fps
Front camera
5 MP 1.4 um f/2.2 Wide-Angle lens Colour Correlated Temperature (CCT) dual LED flash Auto Night mode Beautification software Professional mode Video Encode: 480p (30 fps), 720p (120 fps), 1080p (30 fps)
SIM card
Nano-SIM Dual-SIM
Connectivity
Moto Mods™ connector USB-CTM port with USB 3.1 support 3.5 mm headset port
Bluetooth® technology
Bluetooth version 4.2 LE + EDR
Wi-Fi
802.11 a/b/g/n 2.4 GHz + 5 GHz
FM radio
Yes
Speakers/microphones
Front-ported loud speaker 3 Mics
Video playback
480p (30 fps) 720p (120 fps) 1080p (60 fps), 4K (30 fps)
NFC
Yes
Location services
A-GPS, GLONASS
Sensors
Fingerprint Sensor
Accelerometer
Ambient Light
Gyroscope
Magnetometer
Proximity
Ultrasonic
Colours
Lunar Grey, Fine Gold, Nimbus Blue
Moto mods
Compatible with all Moto Mods
Moto experiences
Moto Display, Moto Voice, Moto Actions