Hardware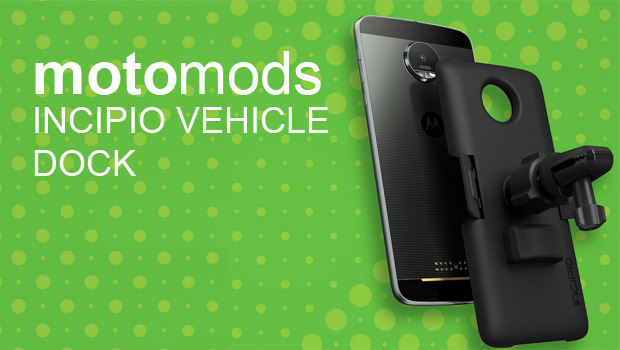 Published on June 7th, 2017 | by Tony Smith
Incipio Vehicle Dock Moto Mod Review
Summary: Incipio Vehicle Dock Moto Mod is another clever idea from this company!
One of the best ideas to come out last year for smartphones were Motorola's amazing Moto Mods that literally transformed their Moto Z phones into projectors, speaker systems, optical zoom cameras and battery packs by connecting these external 'mods' to the back of the phone. The latest Moto Mod is from Incipio which is basically a vehicle dock for your car that not only turbo charges your Moto Z (sold separately) but also has an AUX port for audio if your car does not have Bluetooth. You can still charge your phone with your standard USB-C cable, provided you have a USB connection in your car.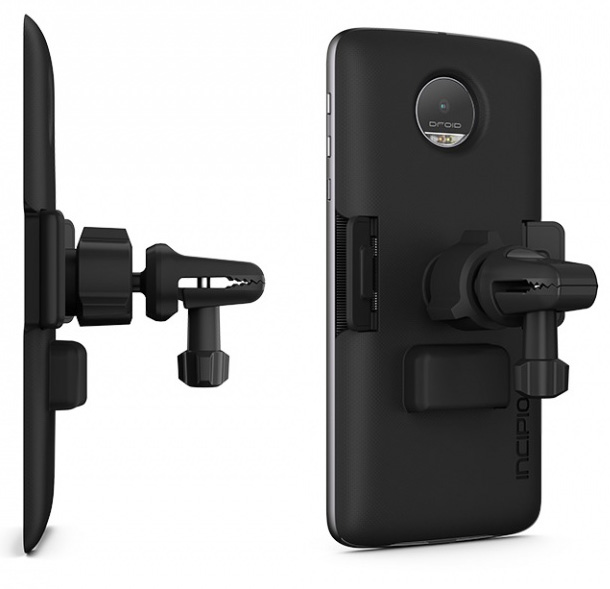 Features
Works with any Moto Z
Compatible with the Moto Z Family of phones.
Hassle-free setup
The vehicle dock secures to the air vent and connects to your vehicle's audio system via Bluetooth® or auxiliary cable.
Magnetic phone mount
Your phone easily mounts in place held securely by magnets, and ejects just as quickly using the easy release levers.
Android Auto™ compatibility
Can be configured to automatically launch Android Auto when connected to the dock
Recharge Faster
Built-in support for up to 15 W TurboPower Charging (vehicle power adapter sold separately) means a short car ride can add hours of power to your day.*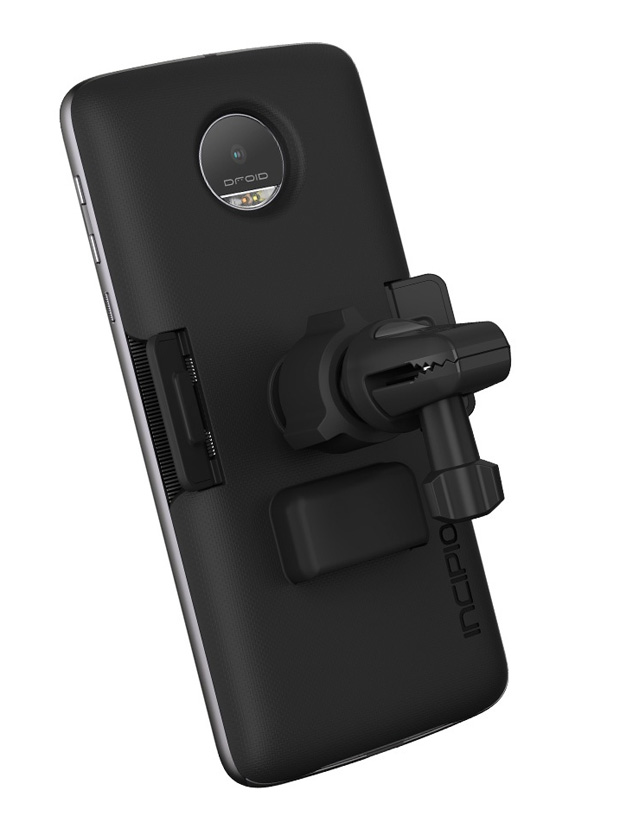 Made from polycarbonate composition, the Incipio Vehicle Dock boasts an easy installation process thanks to its vent clip and it even has 360 rotation which is great for positioning your screen how you want it. Furthermore, it's quite a small product that measures at 153 x 74 x 6.2 mm and just weighs 91grams. Connecting it to your vent in the car is very easy as it basically clamps on. While attached to the dock, it's also quite easy to remove thanks to the quick release feature which are two levers that basically pushes the phone forward and un-links the magnets.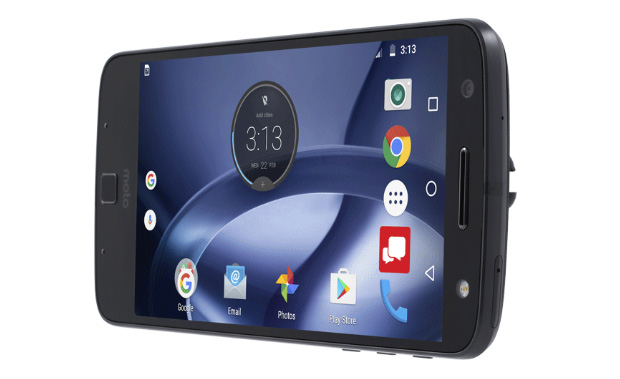 Another great benefit of having the Incipio Vehicle Dock Moto Mod is that it supports turbo charging which boosts the battery of your phone but this is another additional purchase. Then you have the option of using it as a dock for GPS navigation or music, especially if you have Bluetooth in the car which is far superior than the standard AUX cable connection, not to mention better audio quality. While connected to your car you have full access to the buttons on the phone and of course the screen. So when you get to your destination, you simply push the two levers down and presto, your Moto Z phone is ready to go with you.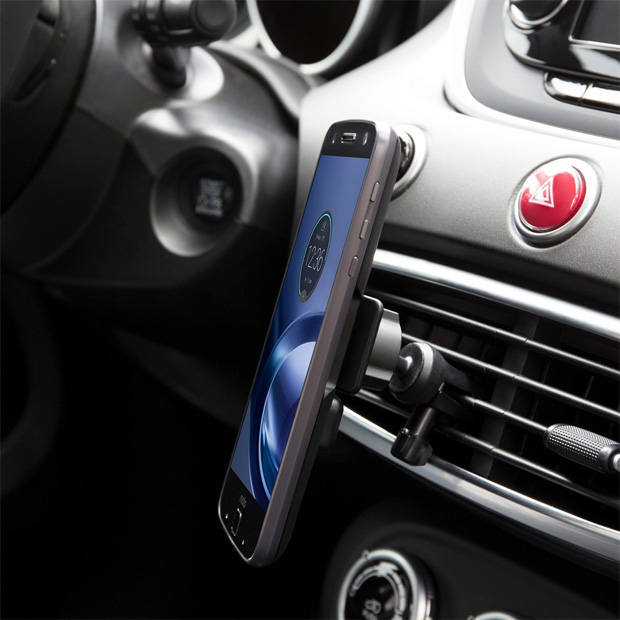 Final Thoughts?
The Incipio Vehicle Dock Moto Mod is another excellent mod for owners of the Moto Z that is not only a sturdy product from Incipio but boasts an easy installation and is quite flawless to use. Furthermore, I love the ability to fine-tune its positioning so you can use it as a GPS plus if you have a connector in your car, you can also charge it as well but the Turbo charging would have been so much nicer!
Specifications
Compatible phones
The Moto Z Family of phones
Dimensions
153 x 74 x 6.2 mm
Weight
91 g
Charge rate
Up to 15 W Turbo Charging (5V / 3.0A), 15 W vehicle power adapter sold separately
Connectors
USB-C for charging
3.5mm jack for audio out
Moto Mod connector
Software
Compatible with Android Auto
Features
Vent clip
Easy release tabs
Included in box
Incipio Vehicle Dock
Vent Clip
Quick Start Guide