Family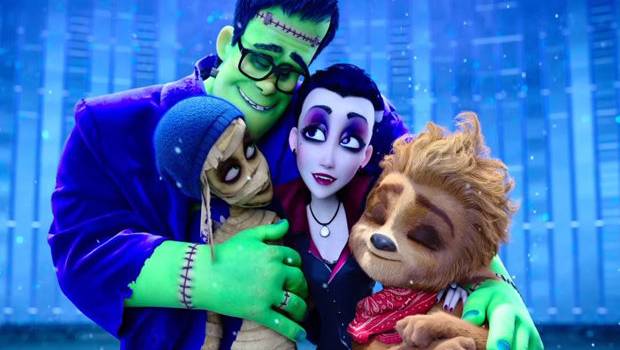 Published on May 8th, 2018 | by Admin
Monster Family DVD Review
Summary: Monster Family is a fun animated film about the importance of family with the amusing backdrop of monsters
Monster Family brings together a fun voice cast that includes Jason Isaacs, Nick Frost, Emily Watson and Catherine Tate in this strange world of monsters and the meaning of family. Monster Family revolves around Wishbone family whose lives have seen better days.
Unfortunately for mum Emma (Emily Watson), her bookshop is not what she dreamed for and husband Frank (Nick Frost) is not the partner he once was. They also have two children, Fay (Jessica Brown Findlay) and Max (Ethan Rouse) that cause even more friction in this almost broken family.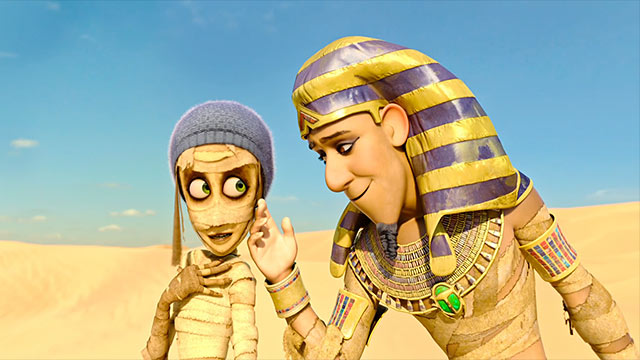 In order to bring the family together, Emma decides to make Halloween costumes for the family which backfires as the real Dracula (Jason Isaacs) decides that he wants Emma for himself. As a result, he calls on a crazy witch (Catherine Tate) to turn this family into monsters with Fay becoming a mummy, Max a werewolf and Frank… well Frankenstein of course! So unless they can reunite and find happiness as a collective, they will forever remain as monsters. From here hijinks commence, including drama, humour and even romance but will they want to give up their monster powers?
Sure, the premise sounds a little silly which it is but somehow we all enjoyed Monster Family and although it may not have the same presentation as a Disney animated film, it did contain enough human elements to keep you invested, particularly in the Wishbone family. The voice actors work well and there's some classic moments in the film which all adds to the overall silliness of Monster Family.
Final Thoughts?
All in all, Monster Family is very well presented on DVD and makes for a fun family film.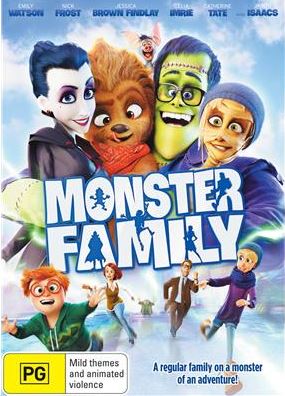 DVD Details
Director – Holger Tappe
Film Genre – Childrens
Label – Roadshow
Audio – English (Dolby Digital 5.1)
Subtitles – English
Running Time – 89
Aspect Ratio – 2.40:1
Region Coding – 4
TV Standard – PAL
Rating – PG
Consumer Advice – Mild themes and animated violence
Year of Release – 2017
Primary Format – Movies/TV – DVD