Events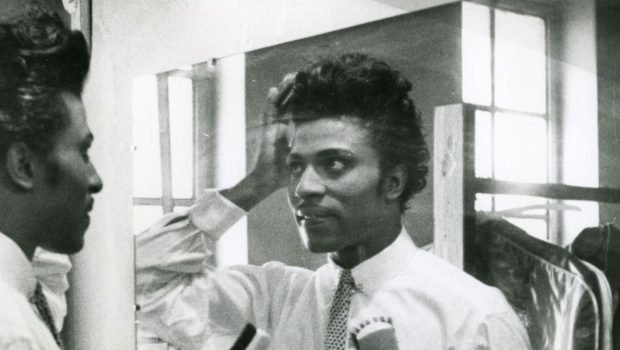 Published on August 13th, 2023 | by Tim Chuma
MIFF 2023: Little Richard: I Am Everything Review (2023)
Summary: Given the huge impact he had on rock and roll and pretty much all music after that this is a great insight into this artist's background.
The story of Little Richard is told through contemporary interviews and performance footage and a few ones that seem to be filmed for the documentary but not at many as there would be usually. 100% NO BONO!
This is different to the Jerry Lee Lewis documentary that I saw last year as Little Richard does appear in interviews but there are less full songs but more background information about his life and upbringing.
Born poor, African-American, disabled and queer in the Deep South of the USA during the 1930s by all rights he had everything against him. He not only managed to survive but also thrive and ended up touring with shows that allowed him to actually make a living in the world.
At the time African-American music was not played on mainstream radio stations so his hits were covered by Elvis and Pat Boone and sold a lot more than his own. Due to him leaving the record company contract early he never got royalties for many decades so the only way for him to earn money to support his family was to be on the road.
He was seemingly at war with himself, during a trip to Australia he became convinced the world was going to end and ended up enrolling in religious studies. He entered the church at numerous times and renounced his former lifestyle and sexuality. Only thing is the church did not pay the bills and he eventually had to end up going back on the road to make money.
The pixie dust effects on some of the footage gave me the shits, no need to sugar-coat the truth. It wasn't magical it was rock and roll. They do show the enormous influence he had on the music scene and the Beatles being nervous meeting him and then going on to play in Berlin supporting him. The first run of Rolling Stones gigs was in support of his tour in the UK.
Overall this documentary had more of the background on his life but I kind of enjoyed the Jerry Lee Lewis one last year more as it let the music and the man speak for himself more. I would recommend this one if you are a fan of any music at all that was influenced by him which is a lot.
Film details:
Director: Lisa Cortés
Origin: USA (2023)
Language: English
Genre: Documentary
Producers: Caryn Capotosto, Lisa Cortés, Robert Friedman
Premiere Status: Victorian Premiere
Distributor: Madman Entertainment
Trailer: