Events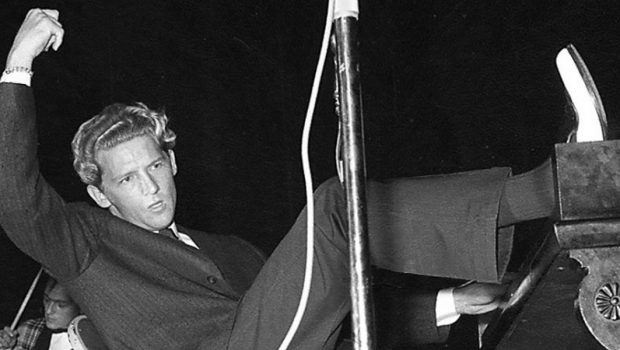 Published on August 14th, 2022 | by Tim Chuma
MIFF 2022: Jerry Lee Lewis: Trouble in Mind (2022) Review
Summary: Jerry Lee Lewis tells his story in his own words and music. Well worth a look even if you only know a little about him.
5
The Killer on the Killer
Jerry Lee Lewis has already had documentaries and a biopic made of his life so you would think there would be nothing really new to find out about this life. This documentary takes a different tack in that there is already existing material from old interviews and performances that tells the story just as well, it is presented in a well that Jerry Lee Lewis himself tells the story without the need for a narrator or through-line. The only original footage shown was shot just before the lockdowns in early 2020 after Jerry Lee Lewis had recovered from a stroke.
While I knew a bit about Jerry Lee Lewis going into this documentary and had even seen a stage play based on his life, I was not super into him as I know some people are and know a lot more. They do not shy away from the more outrageous aspects of his life and Jerry Lee Lewis actually admits in an interview his first wife was 12 when he married her and turned 13 the next day. He did lose most of his audience after this and was one of the original artists to be cancelled but continued to perform all that time and eventually came back as a country performer.
The musical performances are something special in this not least because it plays a lot of his music including full songs and performances I had never heard about such as with his cousin Mickey Giley and a clip from when he played with Keith Richards.
He is the last survivor of his musical contemporaries and given his lifestyle and number of shows he used to do per year this is pretty surprising. When he first started his records were number one on every chart and have influenced the music you listen to even if you don't realised it.
Well worth watching even if you do not know much about this performer, if you do already know about him you will get a lot more from it for sure but don't let not knowing that much stop you from checking it out.
Film details:
Director: Ethan Coen
Featuring: Jerry Lee Lewis, Little Richard, Chuck Berry, Keith Richards, Jimmy Swaggart, Mickey Gilley, Bruce Springstein amongst others
Origin: USA (2022)
Language: English
Genre: Documentary, Music
Cousins of the Country Keyboard
Jerry Lee Lewis and Mickey Gilley
Ed Sullivan show appearance