XBox One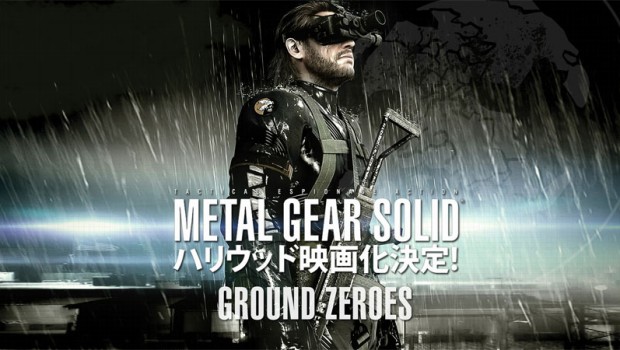 Published on April 6th, 2014 | by Admin
Metal Gear Solid V Ground Zeroes Review
Summary: If you're a fan of this series, you'll probably be picking this up but for newcomers, it may be a difficult choice!
Metal Gear Solid V Ground Zeroes
Developer: Konami
Distributor: Mindscape
Format: XBox One
Genre: Action Adventure
Rating: MA15+
Reviewer: Peter Bourke
If you're a fan of Metal Gear Solid, than you've come to the right place to get your bite sized prologue to Metal Gear Solid V The Phantom Pain in Metal Gear Solid V Ground Zeroes. Unfortunately this campaign is relatively short and The Phantom Pain may or may not be released in 2014.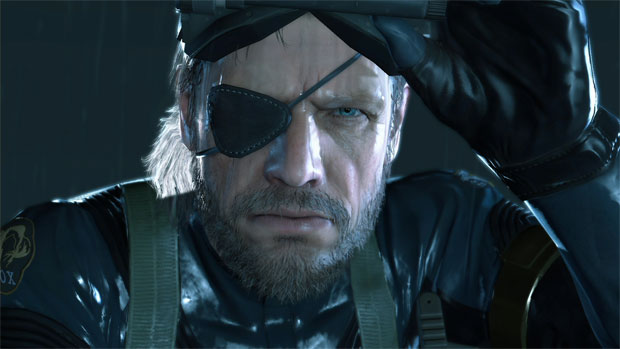 Nonetheless, it's a Metal Gear Solid game which takes place after Metal Gear Solid Peace Walker which has players controlling the enigmatic Snake (aka Big Boss) as he is forced to infiltrate Camp Omega where two key hostages hold important information that may very well change the face of the planet. Another highlight about this game is that the story is not as convoluted as the previous instalments so even newcomers will be able to play the title without feeling disadvantaged.
In terms of gameplay, Ground Zeroes is a third person action game that heavily relies on stealth. Although you can go in with guns blazing, the developers do focus on stealth which is also a staple of this series and actually makes the game more compelling. There's also plenty of places to hide in order to get your enemy in that perfect place before taking them out.
I also enjoyed how the developers have increased the alertness of enemies which does increase the challenge factor of the game. If you do get caught, the alarms go off and the enemies are then alerted to your presence which requires you to change your strategy drastically. Another cool part of this current instalment is that enemy alerts have been replaced with radio chatter which makes the game considerably more realistic… and difficult. The minimal HUD of Ground Zeroes also helps as well.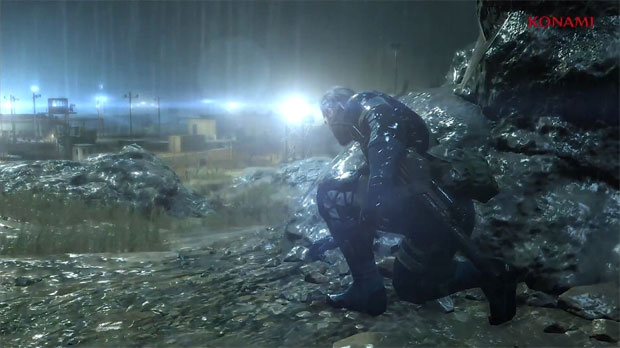 Although the traditional radar system is absent in this current instalment, you need to use your eyes to spot the enemies and then mark them with your binoculars which once again makes the game more realistic, especially in open-world game. My only gripe with the gameplay is that it does feel a little clunky, especially the control system. Hopefully in The Phantom Pain, it will be more streamlined.
Although your main goal is to rescue two prisons in Camp Omega using classic Metal Gear Solid stealth techniques, there are also a few side missions to be found along the way which does increase the playing the time of this game. It's also great interrogating enemies because at times, they will disclose valuable information that is required for a side mission such as a particular location of some useful item that may make your mission easier.
By completing challenges in the game, it ranks the player on how well they completed it and also unlocks additional missions and given that the main campaign only takes around 2-hours, this is definitely a must do in the game. Yes it's short but it also gives us an insight into the highly anticipated The Phantom Pain! Overall, Ground Zeroes is a good attempt but is missing that finished polished that most fans of this series are use to.
Graphics/Audio
Graphically, Ground Zeroes is a very visually impressive game on the XBox One, especially with the inclusion of the new Fox Engine which creates some extraordinary backgrounds, special effects and character models. Seeing both the weather and lighting effects in the game will leave you quite impressed, especially when linked to the large open worlds.
With that said, there are a few issues with the engine that don't make it look as polished as something like Dead Rising 3 or Infamous Second Son on the PS4. It also is a little repetitive and bland with the occasional pop-up. The musical score of Ground Zeroes is brilliant and really helps set the scene. Voice acting is professional, although slightly clichéd and the sound effects work hand in hand with the gameplay.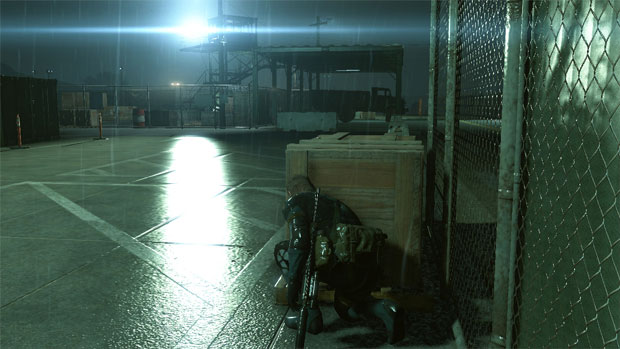 Final Thoughts?
Metal Gear Solid V Ground Zeroes is a good game and it's great to see this franchise on both the next-gen consoles. Given the lack of substance in the main campaign, this may deter quite a few players but thankfully the price is a lot lower than most other games on this system. Given that, I'm a little mixed about this game because on one hand, it's Metal Gear Solid but on the other, it's a little clunky and very short, even if you complete all the side quests.
Needless to say, if you're a fan of this series, you'll probably be picking this up but for newcomers, it may be a difficult choice but could provide a valuable segue into Metal Gear Solid V The Phantom Pain.
Key Features
• The Power Of Fox Engine – Ground Zeroeses showcases Kojima Productions' stunning FOX Engine, a true next-generation game engine which revolutionises the Metal Gear Solid experience.
• Introduction To Open World Design – The first Metal Gear Solid title to offer open world gameplay. Ground Zeroeses offers total freedom of play: how missions are undertaken is entirely down to the user.
• Unrestricted Stealth – Imagine classic Metal Gear gameplay but with no restrictions or boundaries. Players use intelligence and cerebral strategy to sneak their way through entire missions, or go in all guns blazing. Each will have different effects on game consequences and advancement.
• Multiple Missions And Tasks – Ground Zeroeses boasts a central story mode and additional side-missions ranging from tactical action, aerial assaults and "covert" stages that will be sure to surprise.
• Redesigned Interface – Ground Zeroeses users will benefit from a clean in-game HUD that shows the minimal amount of on-screen data to give a more intense gaming experience.
• Various In-Game Weather Settings – Ground Zeroeses will test the player in a variety of time and weather environments that will be central to METAL GEAR SOLID