XBox One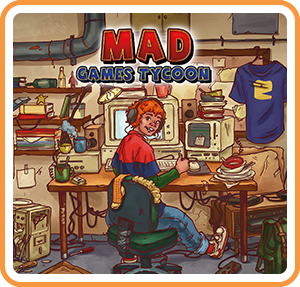 Published on November 16th, 2019 | by Rebel Robertson
Mad Games Tycoon Review
Summary: Great game with pros and cons like any other game,but solid none the less. Great retro style game with fun and challenges i enjoyed it.
I enjoyed this game. If you've read my comic reviews you'd know I'M into retro/retro style games, and this game is retro style all the way down to the music. It is a challenging look into the other side of games that people rarely get to see. It's a slower game that requires patience, but is fun none the less. On the start new game screen you put in your name and company name, or you can randomize your company name. Then you select a logo for your company, and if you actually look at the logos they're real companies, but spelled/worded differently so as not to infringe on copyrights, and keep it all legal.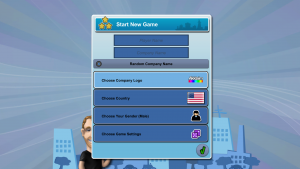 After you select the starting year, you're ready to start building your gaming empire. Depending on how you set up your game settings depends on where you start. If you leave it at default you start in a small garage. You than have to lay out floor plans, furnish those rooms. Now you have to hire new staff to help things go by much smoother, and faster. But be careful because things get expensive real quick, so spend your money and develop your games wisely.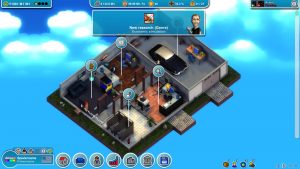 The game-play is smooth. I only encountered a few small bugs that kept me from putting a booth in the Mad Games convention, and that's the easiest way to get fans and earn more money back on your current game endeavor. The graphics are decent, but the graphics don't really matter in this game, because you only get to see your current building and nothing else. The controls are a bit sensitive, so you have to be careful when using the sliders in the game development tab. Lastly the music is good, it fits the game perfectly. When I started the game the music reminded me of Paperboy, for those of you of the younger generation that's an original Nintendo game, and a classic.
Final Thoughts?
So, in conclusion the game is solid, fun, and easy to use. If you enjoy older games than i recommend this game highly. If you enjoy a  game with incredible graphics, and a story-line than this is not for you.
Game Details

Publisher: Toplitz Productions
platforms: Xbox One/PlayStation 4/Nintendo Switch
Release date: Nov 12, 2019
Price: $29.99 US. £23.29 UK