Comics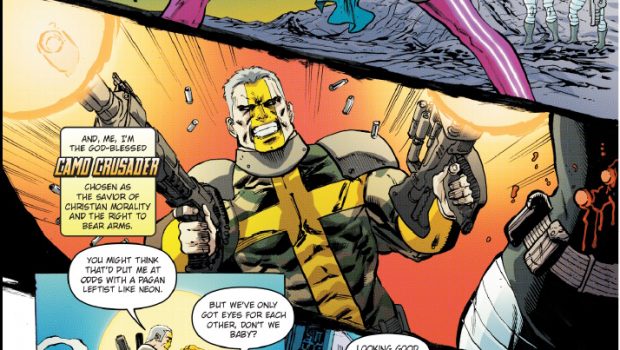 Published on February 27th, 2023 | by Tim Chuma
Local Man #1 Review (2023)
Summary: Cool concept for an original character, will be interested in seeing where this goes.
Formerly known as Crossjack from superhero group Third Gen, an unspecified event has sent Jack Xaver back to his home town to live with his parents. Trouble is everyone knows what he did and does not want him to forget it. Due to a scuffle at the local bar his former team turns up to serve a lawsuit as apparently they own the concept of being a hero too.
I had seen this but wasn't sure I was going to read it until I saw Tony Fleecs was involved as I enjoyed his work on the Stray Dogs series and wanted to see what he was doing after it.
The main story is split between the story with the main character now and when he was with the group of heroes.
It is pretty hard to get an original comic book superhero after all this time but they seem pretty good from what we see of them in this issue.
This one will be one to look out for as it seems just meta enough to stand out from the usual comic book superhero comics.
Comic details:
Writer: Tim Seeley, Tony Fleecs
Artist: Tim Seeley, Tony Fleecs
Cover Art: Tim Seeley, Tony Fleecs, Brian Reber
Publisher: Image Comics
Published Date: February 22, 2023