Comics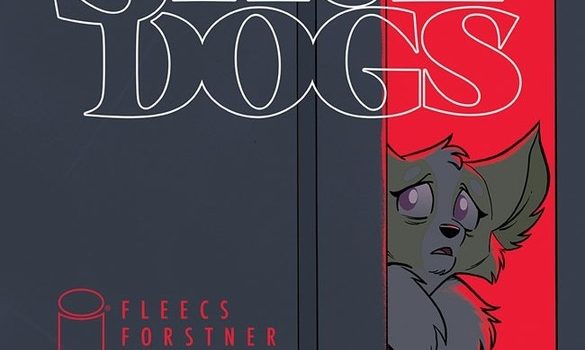 Published on February 21st, 2021 | by Richard Banks
Stray Dogs #1 Review
Summary: Stay Dogs is All Dogs go to Heaven for horror fans, but it's still got a long way to go to get out of the doghouse
Stray Dogs may look like a Don Bluth tale of whimsy, a Disney heyday romp, but it quickly establishes itself as a much darker tale of man's best friend. It's a murder mystery for dog lovers, but while its premise is promising, it's sadly less of a pawsome start than I'd have liked.
Sophie's a timid Papillon, abandoned by her master and taken in by a stray-collecting new owner. She's quickly introduced to a new pack, an ensemble cast of misfit dogs of all shapes and sizes. Sophie, who's memory has faded, thinks there's something up with her new living arrangement. As she pieces together what happened to her previous owner, she enlists the help of the other dogs to uncover the mystery of her past, and uncover the deadly truth behind her new home.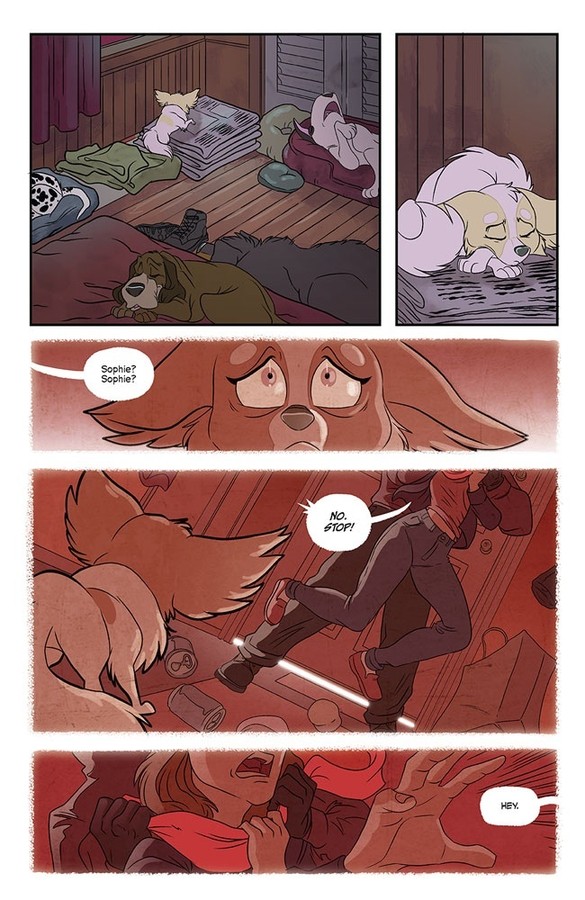 The stakes are clearly high, but we're cramming a lot in 25 pages, and it never feels like Stray Dogs manages to find its feet (or paws, if you aren't bored of the puns yet). There's a great troupe of characters, but we don't get enough time to establish a rapport with any of them. Rusty, a friendly Shepherd-type, quickly introduces Sophie to her new surroundings and fellow strays, but it would have been nice to discover a little more about the strays and their home, because Stray Dogs moves us quickly to Sophie's distress before we build the narrative.
It's a little disappointing, because it's tonally perfect, but we needed to spend more time building the suspense and hammering home the horror before we pulled the carpet from under the perfect home from strays that, on the surface, it appears Sophie has found herself in. It does look sublime though – a little like the cast of All Dogs Go to Heaven have found themselves in an even more miserable universe. It's a beautiful love letter to 80s animation, and Forstner has created a stunning set of environments and characters that complement Fleecs world perfectly. 
I still want more of Stray Dogs. It's a beautiful but flawed start to the series that's left me pining for more. It's hard to judge Stray Dogs this early, but I'm excited to see where this five part series goes.