iOS Apps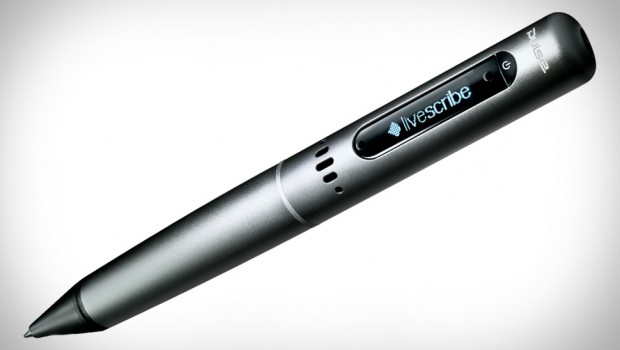 Published on February 12th, 2014 | by admin
Livescribe iOS Mobile SDK Brings Natural Handwriting to Outline Note-Taking App
Sydney, Australia. – Feb. 12, 2014 – Livescribe Inc. (www.livescribe.com) today announced that Outline, a leading note-taking app for the iPad, now integrates handwritten notes from the Livescribe 3 smartpen. Developed by Gorillized (www.outline.ws), Outline and Outline+ make use of Livescribe's new software development kit (SDK) to add natural pen and paper note-taking to these flexible apps.
With the availability of Livescribe's private SDK, any iOS 7 app can integrate handwritten notes, drawings and doodles from paper. This will allow Livescribe customers the freedom to use their smartpen with a variety of apps and will provide external developers with the tools to create unique experiences and ways to integrate the flexibility and accuracy of pen and paper.
For example, Outline is a popular note-taking app that works with Microsoft OneNote to store, organize, edit and annotate notes. By integrating Livescribe 3 support, Outline users can use pen and paper to create notes alongside content created using Outline's iPad-based tools. Outline+ also adds the ability to use Microsoft OneDrive (previously SkyDrive), Microsoft SharePoint Server, Box and DropBox so people can continue working in the same notebooks using Outline for Mac or Microsoft OneNote on a Windows PC.
"With the Livescribe 3 smartpen, we designed an elegant writing solution that lets people enjoy the benefits of both physical and digital note taking," said Gilles Bouchard, CEO of Livescribe. "With this SDK, developers and customers can use their smartpen in creative new ways. We look forward to working with premier SDK partners to give their customers a better way to capture handwriting."
The Livescribe 3 smartpen is the fastest and easiest way to make handwritten notes useful, actionable and searchable on an iOS device. With the SDK integration, Outline now allows users to add handwritten notes using a Livescribe 3 smartpen to their digital notebooks, bringing together documents, images, photos, their own sketches and more. Note takers can enhance documents with annotations, highlighting, editing, and basic page layout within Outline. Outline for Mac is the only app which currently supports OneNote notebooks on Mac OSX, allowing people to sync their notebooks from iPad to Mac and to OneNote on a Windows PC.
The Livescribe 3 smartpen is available for sale on Apple.com, select Apple stores across Australia and smartpen.com.au for $199.95. The Livescribe 3 Pro Edition is available for $265.00
Livescribe welcomes developers to apply for access to the SDK and continues to work with others to expand its platform of compatible apps. Interested developers can apply for access to the Livescribe 3 SDK by emailing developer@livescribe.com.
Outline is a free app limited to 30 custom pages, while Outline+ costs $15.99 and offers unlimited pages and syncing to multiple services. Both apps are available on the iTunes AppStore.
To download Outline and Outline+, visit the App Store at:
More information on Livescribe smartpens can be found by:
For more information on Outline and Outline+, visit www.outline.ws.