Hardware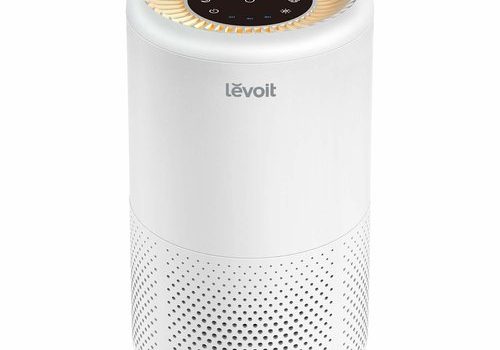 Published on August 26th, 2019 | by Paul Stuart
Levoit Vista 200: Air Purifier Review (US)
Summary: If you've never tried a True HEPA air purifier before but want to improve air quality in a bedroom or sister commonly used area, the Levoit Vista 200 is a wonderful place and price point to start at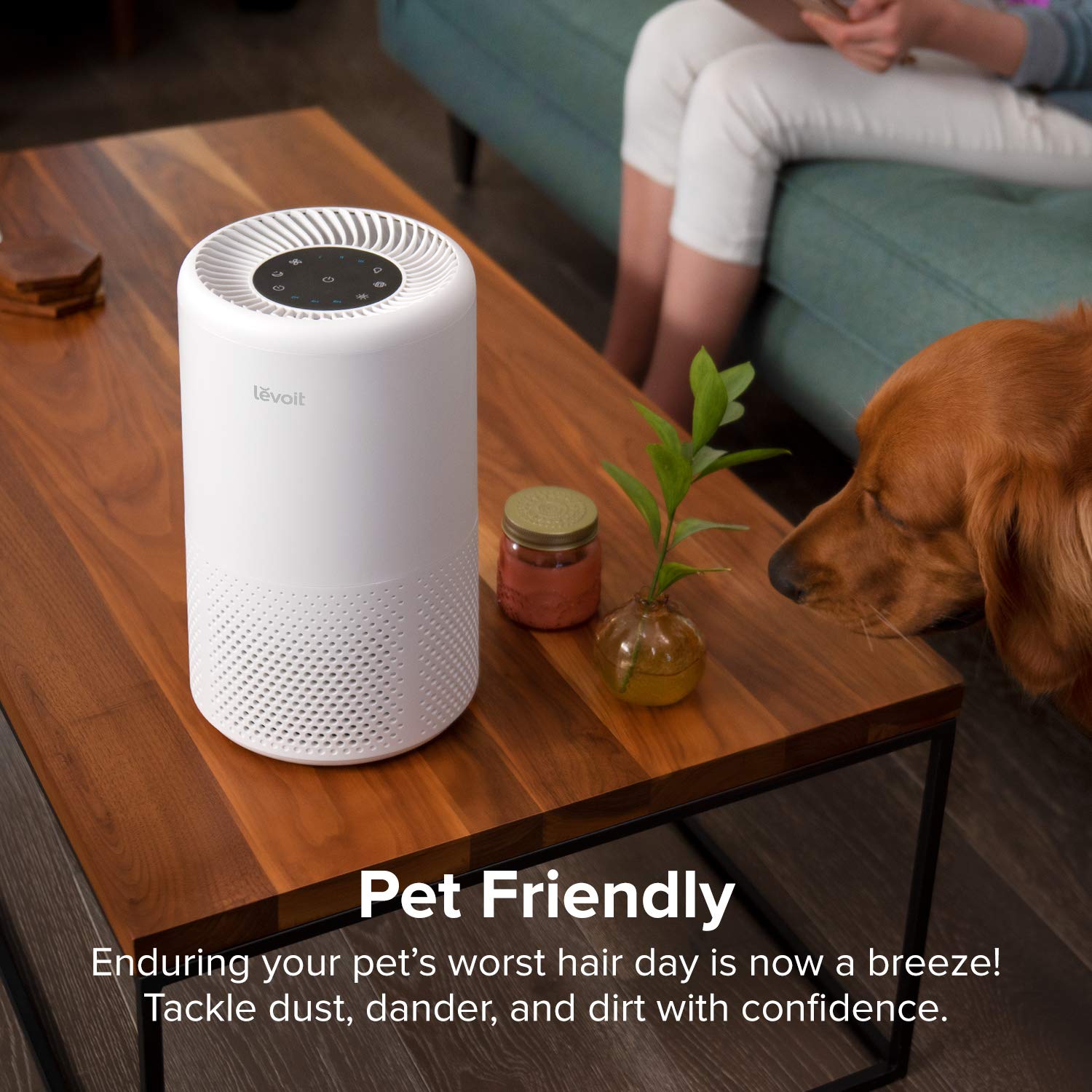 Living in a very humid climate (West Florida, think Brisbane for our Aussie folks) and with a spouse/child packing some serious allergy sensitivity problems, we're constantly searching for ways to improve household air quality. Mold, dust, bacteria, death poo odors from my toddler all stand in the way of this endeavor.
Perhaps not surprisingly, every room in our house possess a True HEPA air purifier to compensate. They're of all shapes, sizes, and manufacturers, so I've gotten decent sense of what works and doesn't. Fact? True HEPA is the only way to go. HEPA like filters simply fall short on needed three phase filtration. Fiction? Even with fancy mobile apps, newer air purifiers pretty much operate like the old ones. Case in point: my dinosaur Whirlpool True HEPA model rated for 500+ feet consistently outperforms the much more modern Honeywell offerings in individual bedrooms. Ionizers? Hard pass.
The other items one must be willing to accept is that True HEPA air purifiers are expensive; expect $250 for one rated to serve a good sized room. Then add $50-75 for the HEPA replacement filters (8-12 months, in most instances), another $10 each for pre-filters (1-2 months).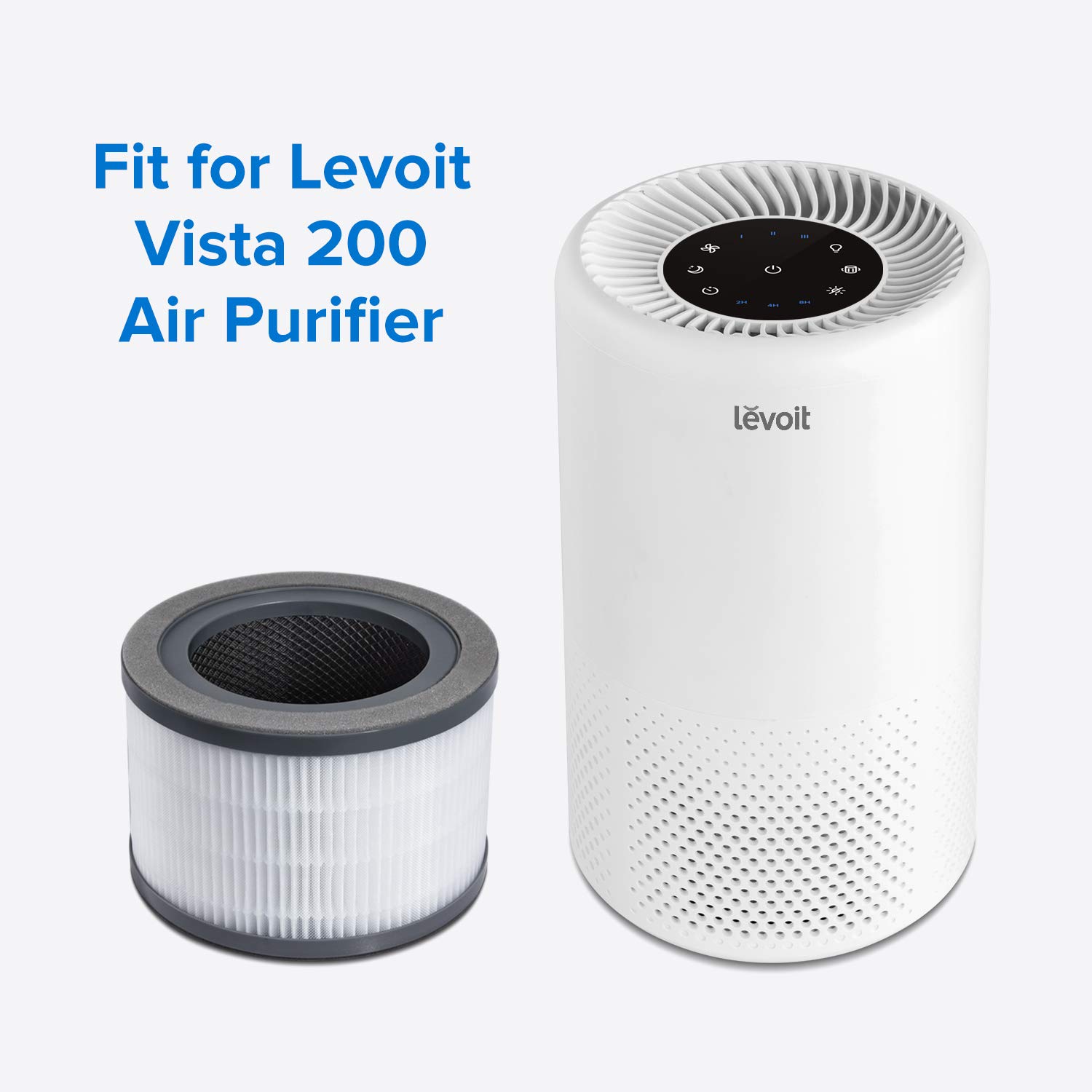 It is for these reasons the Levoit Vista 200 is such an anomaly. It's ridiculously affordable ($90US) being rated for 200 square feet, and replacement all-in-one filters astonishingly less than $20US each(recommended change is 6-8 months). You'd be hard pressed to find any True HEPA air purifier on the market rated for this size, at this price, to include the very affordable filters.
Moreover, the unit is fantastic for what it is. It's amazingly compact for its rating, blows out of the top versus front (to reduce dust yuckies from forming on the grill via gravity), and looks sharp. On low/medium settings, it's virtually silent. The upper band can be quite loud, however. Nice nightlight and timer features add to the mix, all settings accessible via touch from the top of the unit. There's the needed 'change filter' light as well, also an option to turn off all lights (if for a nursery and/or sensitive sleepers).
Providing this holds up to everyday use, the Levoit Vista 200 is an absolute winner.
Final Thoughts
If you've never tried a True HEPA air purifier before but want to improve air quality in a bedroom or sister commonly used area, the Levoit Vista 200 is a wonderful place and price point to start at. It's a great buy for what it is, and serves as a terrific litmus test for potentially bigger and more expensive True HEPA units. Last and importantly: note these are air purifiers not air deodorizers. While they will attack smells, they won't eliminate them. Perhaps pair this with air deodorizing crystals on opposite ends of a room.