Switch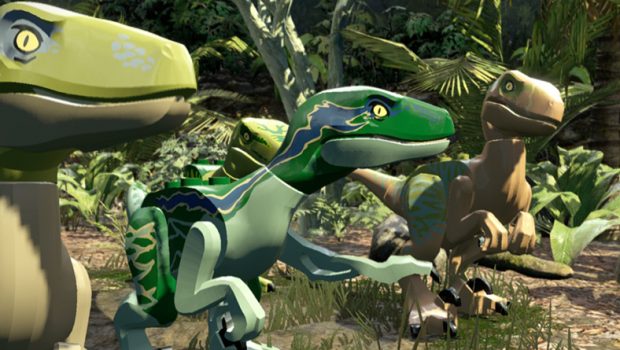 Published on October 4th, 2019 | by Paul Stuart
Lego Jurassic World Switch Review
Summary: A nice version of a solid 2015 title...with nothing new.
It's admittedly a bit of a challenge to properly review Traveller's Tales Lego titles as they all stick to pretty much the same formula, give or take some bells and whistles. Sure, some licenses better lend themselves to be re imagined as interactive Legos. But – in exception to the couple of titles sporting an open world environment – there's been really nothing new to these games in, well, ever.
Lego Jurassic World definitely fits this description, even more so as it simply a few years' old port with the DLC along for the ride. There's nothing necessarily wrong with this, but there little incentive for anyone who played prior versions to return on the Switch.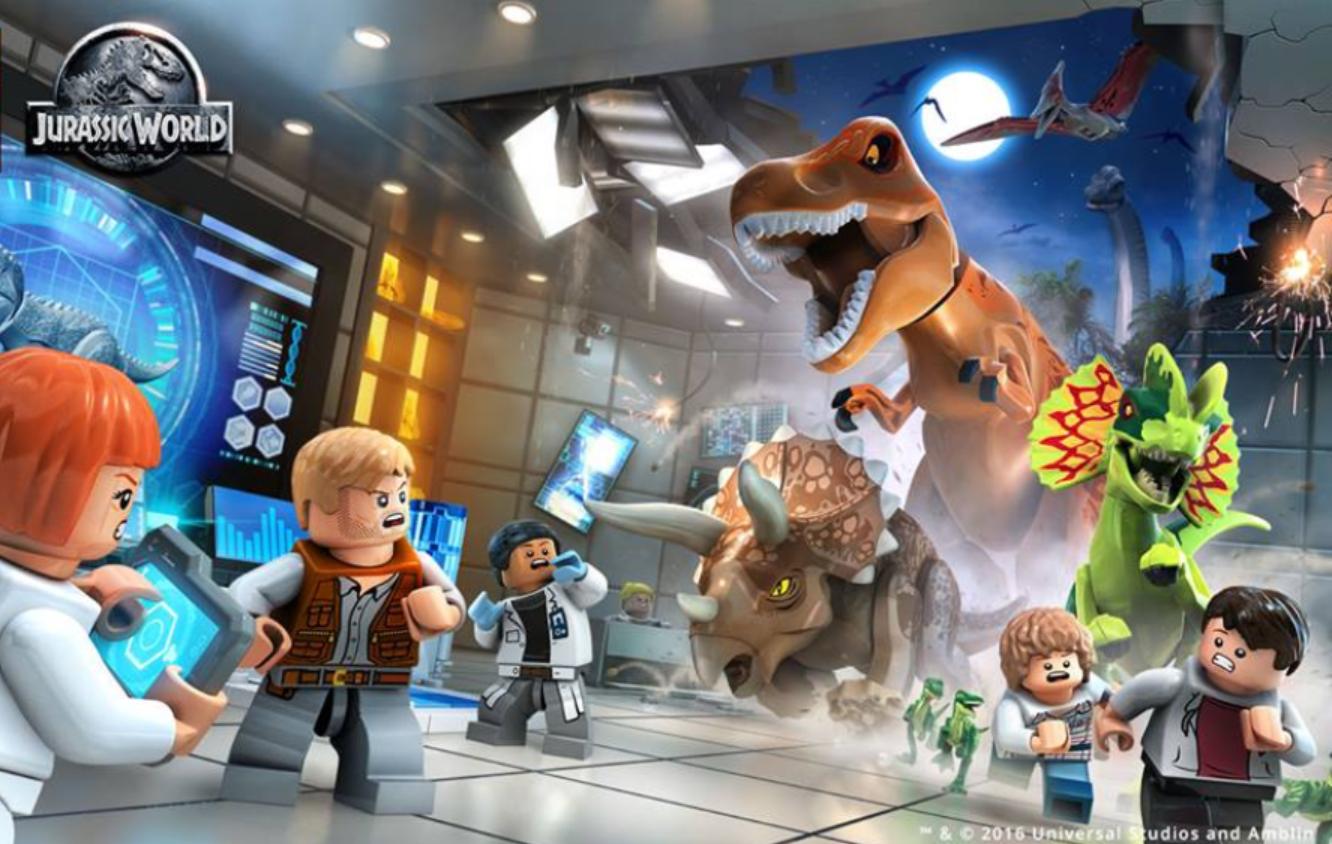 If you're new to Lego Jurassic World, however, this is definitely one of Traveller's Tales better Lego titles. They do a solid job of merging all of the Jurassic Park movies (Jurassic Park, The Lost World: Jurassic Park, Jurassic Park III and Jurassic World) into a semi-cohesive storyline, allowing players (especially younger ones) the opportunity to ease into the Jurassic World universe. All main characters from the movies appear in the game, many offering their voices to their Lego counterparts. This ends up being an important distinction, as Lego Jurassic World is primarily a collection of key snapshot moments from all four films. It would be a bit awkward to have an entire slew of different voice actors reciting memorable dino movie moments.
The star of the show is the ability to play as dinosaurs. These are unlocked by locating pieces of crystallized DNA and/or completing levels. Akin to other Lego games, there's always the option of returning to a Jurassic World level for a replay with said dinosaurs to access formerly unreachable elements. The same replayability allure exists to also return with unlocked characters featuring special abilities. This level replay aspect is a core tenet of the Traveller's Tales formula, and – while Jurassic World characters are less varied than in superhero or science fiction themed titles – there's oodles of gameplay possibilities here. Related, it's not my cup of tea to customize character or dinosaur appearance, but for those dig it (pun intended, I suppose) yet more gameplay options there.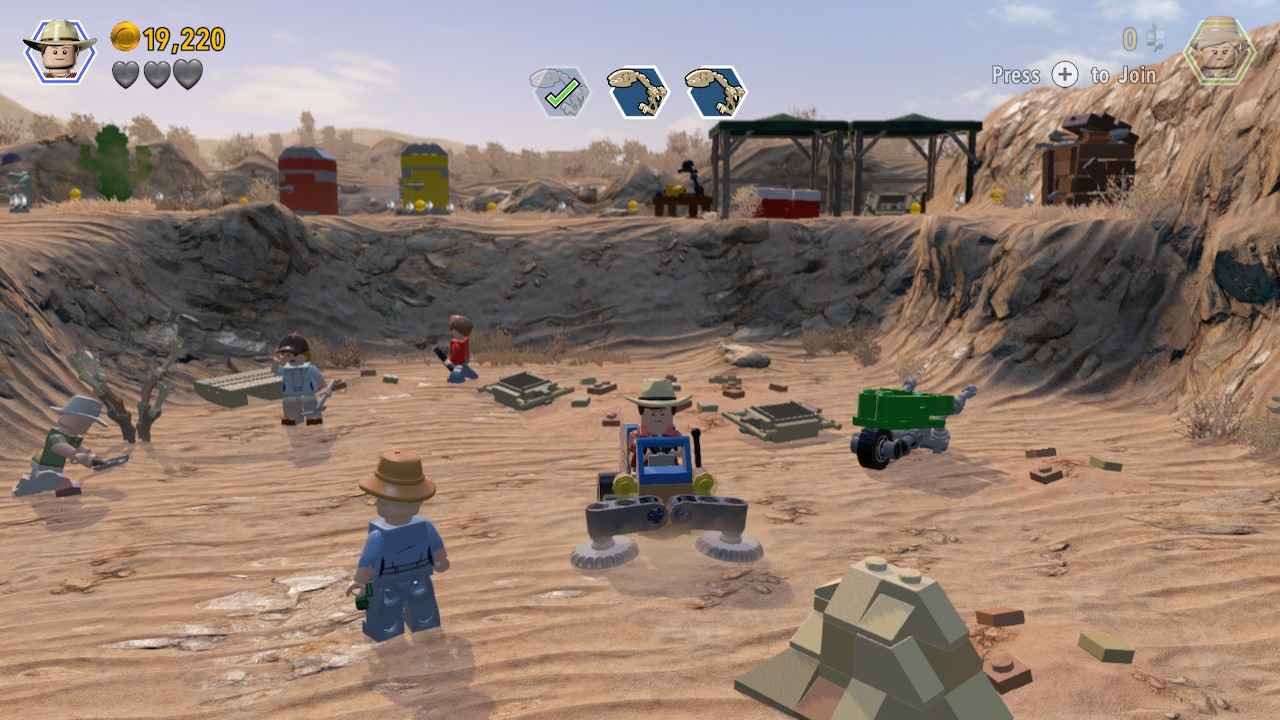 Unlike other Lego titles, Jurassic World heavily favors puzzle versus combat solutions. These are anything but complicated, clearly designed for a younger audience. Dual switch presses, lever location and assembly, maximizing jump/projectile/weapon character nuances, etc., are how to proceed. The game also employs a helpful guide introducing new puzzle elements (to avoid becoming unnecessarily stuck).
Even with the guide, Lego Jurassic World's glitches can be problematic. Perhaps most frustrating is the semi-random requirement to be at a particular distance to jump and interact with items just out of reach. Then the temperamental switch character/enter vehicle bit problem as both assigned to the same button. Finally, the less than obvious instances when items need to be assembled. Most frustrating is knowing all could be avoided with better programming.
Also, maps are simply terrible, with far too much trial and exploration to simply deduce where to go and what to do next. This ends up in an awkward marriage in a seemingly open world environment hopping back and forth between two islands…but force fit into a clear storyline progression that you accidentally wander into. With this being said, while levels are a bit amorphous, they do not suffer from excess dead ends so prevalent in other Traveller's Tales Lego games.
Last, the Traveller's Tales Lego formula is ripe with smash and collect brick monotony, and Lego Jurassic World is no different.  A completist's dream, perhaps, but a very long and repetitive one at times. It's a game best played with a buddy in hopes of escaping the doldrums of single player mode.
Thankfully – and despite these foibles – Lego Jurassic World remains a fun experience. Dialog is very funny, music great, environments (even when confusing) engaging, and the game does an amazing job of capturing the Jurassic Park film essence in Lego bricks. There's a reason the original 2015 review scored so highly. This is the perfect gift for fans of the Jurassic Park universe, especially adults with kiddos to play in tandem. Note there no Switch-specific additional functionality for this version.
Final Thoughts
Lego Jurassic World is a perfect port of the 2015 title with all DLC included. It does not, however, offer anything new either in the Lego game space and/or from the original. For Jurassic Park movie buffs (and/or those with little ones who are), however, this is a solid experience if this the first foray into the title. Otherwise, take a pass.