XBox One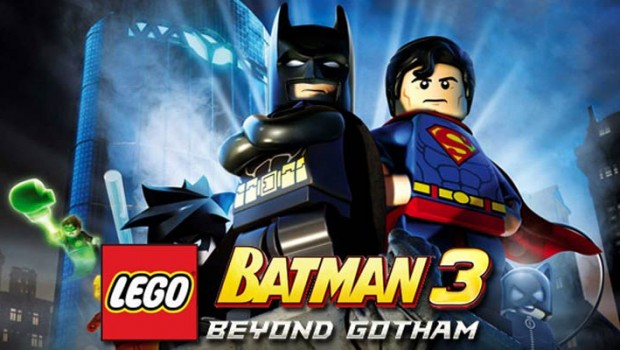 Published on November 27th, 2014 | by Admin
LEGO Batman 3 Beyond Gotham XBox One Review
Summary: LEGO Batman 3 Beyond Gotham is the biggest and best LEGO DC Comics games to date!
LEGO Batman 3 Beyond Gotham
Format – XBox One
Genre – Action & Adventure
Rating – PG
Game Developer – Traveller's Tales
Game Publisher – Warner Bros. Interactive Entertainment
Reviewer – James Wright
Welcome back to the wondrous world of Batman (it's also his birthday too) and the greater DC Comics Universe as LEGO Batman 3: Beyond Gotham arrives on the XBox One. Unlike the previous instalments of the LEGO Batman games, this game is considerably larger and features a star studded cast of DC Comics heroes and villains which definitely ticks all the right boxes for fanboys and fangirls. The villain in LEGO Batman 3: Beyond Gotham is Braniac and interestingly enough, he is also the villain in the current Future's End storyline in DC Comics at the moment and will also play a big part in the next year's Convergence mini-series. So that's pretty darn cool!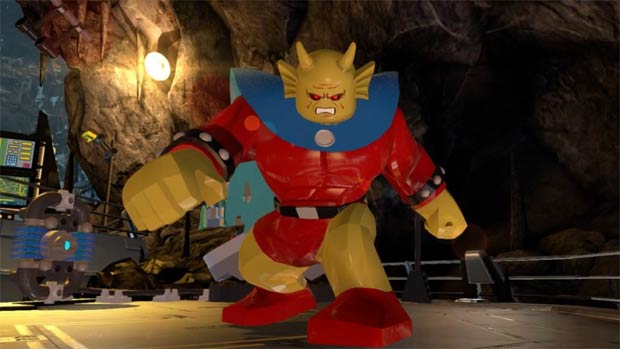 Nonetheless, Braniac is a very powerful alien who happens to be one of the smartest villains in the DC Comics Universe and when this villain plans to shrink the world using Green Lantern rings, it is up to the Caped Crusader and his superhero friends to stop his dastardly plan. Sure the story is a little clichéd but this is a game based on 75 years of comic books which actually suits the premise really well, especially how Batman interacts with the rest of the DC Comics Universe.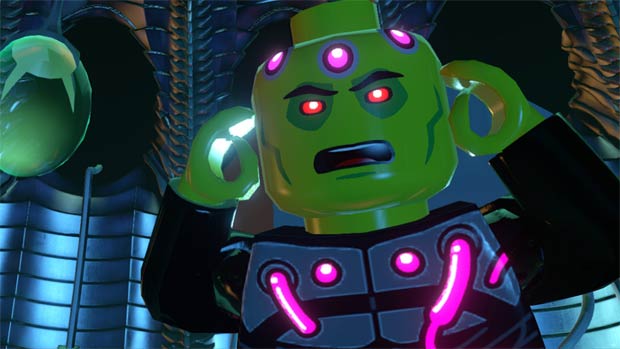 The game is also developed by TT Games who have been responsible for a plethora of awesome LEGO games and these guys have a real knack for taking the best of various movie and comic franchises and creating a thoroughly entertaining universe. Sure, the game feels like the previous LEGO game from TT but given the amount of DC content included in this title and if you're a fan (like me), there's actually some great comic book homage included here that makes the story and gameplay quite fun.
Although the core mechanics are still reminiscent of the previous games, the player still needs to solve a variety of puzzles and defeat a plethora of villains. Add in some great cinematics to help move the storyline along, especially the awesome voice acting and one-liners and LEGO Batman 3: Beyond Gotham is a thoroughly enjoyable yet not that original experience and it's also a little stale. This is probably the main problem with these type of games is that the gameplay does become quite repetitive as you destroy LEGO blocks, rebuild machines, uncover secrets, find golden bricks and defeat enemies.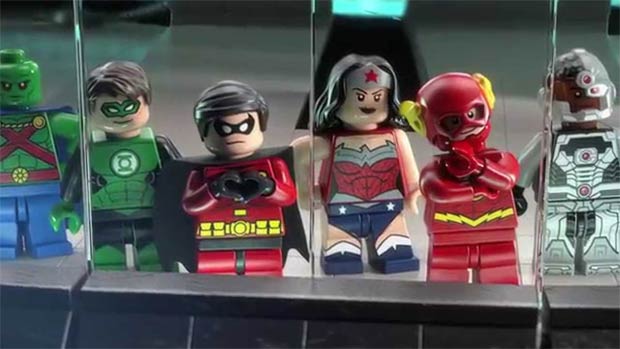 However TT games have a great backdrop to play with and they throw in a few new gaming mechanics such as controlling vehicles which does move away from the traditional core mechanics. So with a careful balance of story, gameplay and humour, LEGO Batman 3: Beyond Gotham once again succeeds where some previous LEGO titles have failed due to the amazing colourful universe of DC Comics, especially with the inclusion of the Justice League and some awesome characters like Superman, The Demon, Doctor Fate and even Solomon Grundy. It's pure fan service at its best and all in all, it's a enjoyable LEGO experience.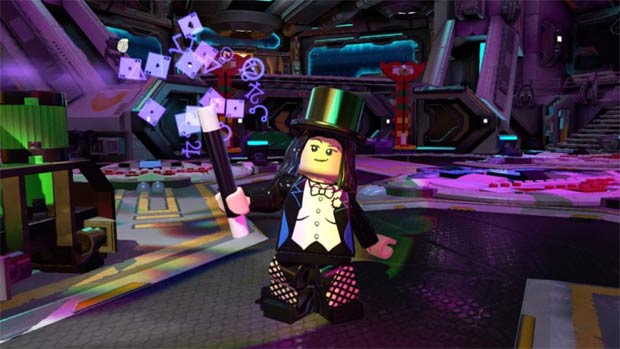 Graphics/Audio
Graphically, the game looks amazing on the XBox One that actually jumps out of your TV due to the high resolution and pop of colours. Yes it looks like a LEGO game but the developers have added some great special effects from lighting to LEGO explosions that really enhance the overall gameplay. Characters are also well designed and really look like their DC Comics Universe counterparts. The environments are also more detailed and there's plenty of more locations just besides Gotham City such as Zamaron where the Star Sapphires (Purple Lanterns) live which is a real boom to this franchise.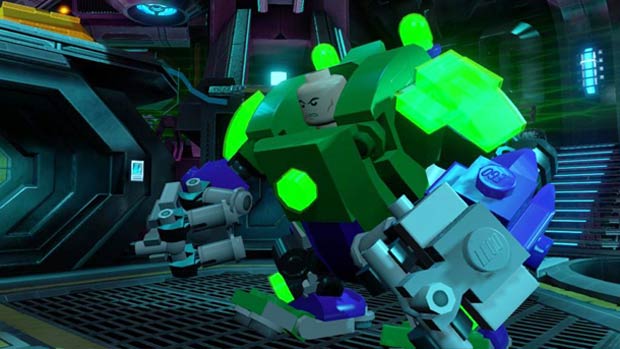 To complement the LEGO inspired graphics, the title features some awesome voice acting that sees Troy Baker as Batman who really channels his inner Batman well. Add in some great cameos from Adam West (the original 60's Batman), Kevin Smith and even Conan O'Brien and the humour is a blast. The game also features the Danny Elfman Batman soundtrack which definitely adds to the Batman experience. Sound effects are also great and in the end, this is one good looking and sounding game from TT Games. Oh… and Clancy Brown is brilliant as Lex Luthor!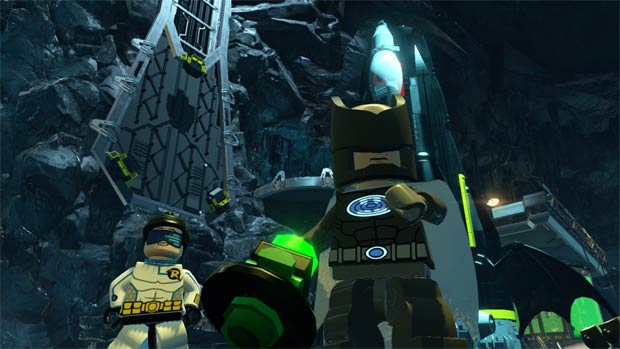 Final Thoughts?
If you're a fan of the previous LEGO Batman games or you love DC Comics, than I could happily recommend LEGO Batman 3 Beyond Gotham to you. As mentioned time and time again, it is a LEGO game that at times can become a little repetitive but TT Games have tried to keep it fresh and unique by adding new gaming mechanics into the title. It also has over 150 characters to unlock (yes I'm serious) that also increases the replay value but best of all, it feels like a DC Comics game and that my friends is where LEGO Batman 3: Beyond Gotham succeeds!
Key Features
Exciting space combat – For the first time ever, battle with Batman and his allies in outer space and the various Lantern worlds including Zamaron and Odym.
Robust roster of DC Comics heroes and villains – Play and unlock more than 150 unique characters with amazing powers and abilities, including members of the Justice League, and BIG LEGO Figures such as Cyborg, Solomon Grundy and more.
Unique storyline with new plots and twists –Surprising disguises, Brainiac's mind control ability, and the power of the Lantern rings bring a whole new twist to characters you thought you knew.
Hack computer terminals – Enter a virtual world to escape mazes, battle in arenas, and race to find the code.
Bat-tastic Gadget Wheel – With a simple press of a button, choose and upgrade select character's suits and abilities.
Variety of iconic locales – Visit the Hall of Justice, the Batcave, and the Justice League Watchtower to access shops, trophy rooms, and the hero and vehicle customizers.