XBox One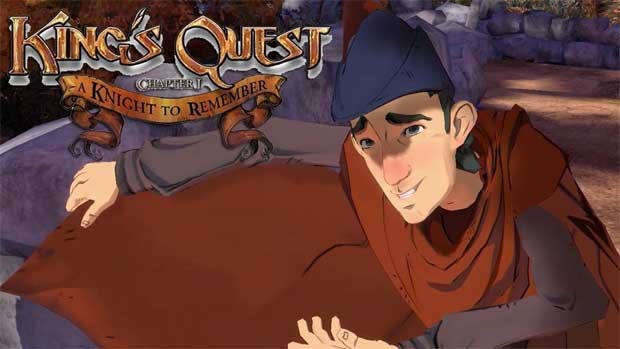 Published on August 3rd, 2015 | by Tony Smith
King's Quest: A Knight to Remember Review
Summary: King's Quest: A Knight to Remember for me was a very enjoyable game that truly harkens back to a simpler time of gaming
Almost 31-years ago, Roberta Williams released King's Quest: Quest for the Crown for Sierra Entertainment which was a glorious point and click adventure game on the PC that supported CGA. CGA stood for Coloured Graphics Adapter that boasted four colours but still took gamers of the time to the amazing Kingdom of Daventry. The game proved so popular that it spawned a variety of sequels and spinoffs and this current instalment, King's Quest: A Knight to Remember is a prequel to the original that transforms players into the king and knight to be, Graham.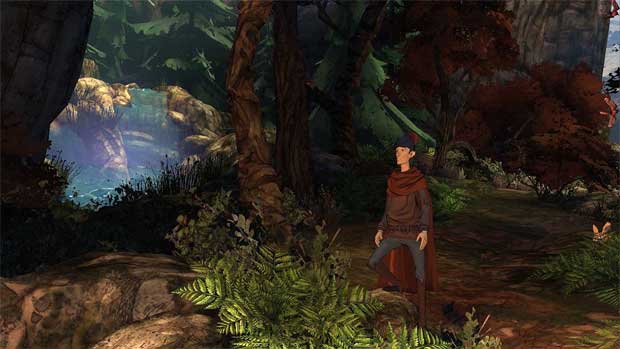 Beautifully presented on the XBox One thanks to the Unreal engine, King's Quest: A Knight to Remember is a true walk down memory lane as players once again fill the enormous shoes of Graham as he seeks the magic mirror from a nefarious fire-breathing dragon. This mirror has the ability to show its wielder the future and the future for Graham is that he will become King of Daventry. Furthermore, the first level of the game serves as a tutorial which requires our king to successful steal the magic mirror from the dragon. It's like an interactive storybook come to life!
The game is also told through the eyes of old King Graham that is voiced by the excellent Christopher Lloyd as he recounts his adventure to his granddaughter Gwendolyn (Zelda Williams) that is filled with humour, emotion and character development. Depending on how you play Graham, the voice acting will change in order to retell your tale to Gwendolyn such as your many deaths or how you solved a particular puzzle.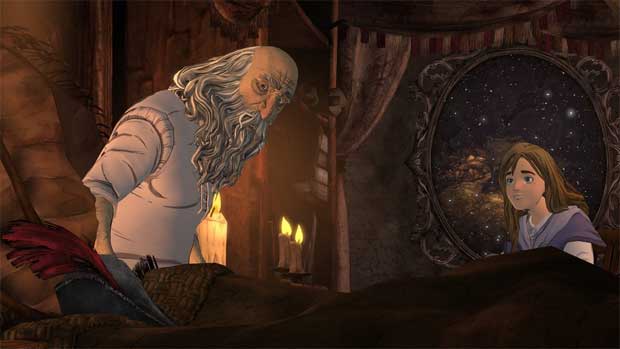 Developed by Odd Gentlemen, King's Quest boasts five chapters or episodes and is reminiscent of those old point and click adventure games which requires players to solve puzzles, find objects for your inventory and then use them with the environment to progress. King's Quest: A Knight to Remember also channels the original game as you explore the colourful and sometimes dangerous world of Daventry from forests to castles and encounters with strange and amusing people, not to mention a hilarious group of knights.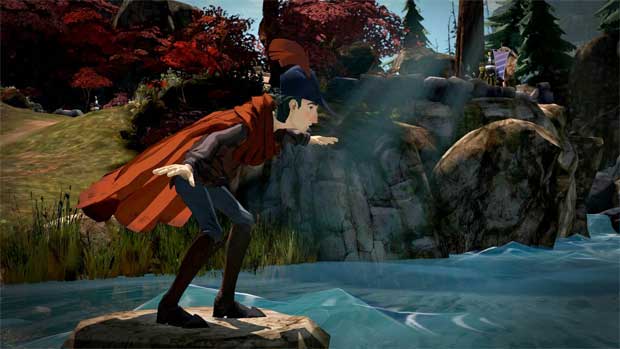 In terms of gameplay, the title is a little limited in what it offers modern gamers because there is quite a bit of walking around (although there was a short-cut reference in the forest as a comedic twist) as you attempt to look for clues and piece together the items you find. With that said, the puzzles are generally quite easy to figure out and only a couple of them stumped me because I wasn't looking in the right place.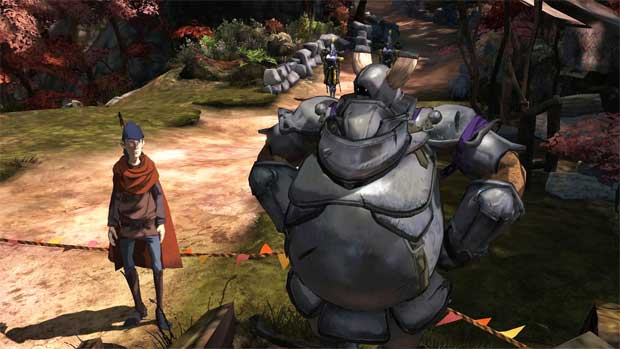 The controls are well mapped on the XBox One controller with quick-time events, dodging games and a few character driven choices to help point your adventure in the right direction. All in all, the gameplay is basic but sometimes simple works and this game definitely succeeds in that regard. So if you're looking for something a little different (non-mainstream) then this title definitely ticks that box, especially if you want a game that is story focused.
Graphics/Audio
In terms of graphics, it's like a kid friendly Grimm Brothers tale come to life with its larger than life colours and stylised look that really looks like a King's Quest game. Character design is equally impressive as are the animations. To complement the great graphics, the voice acting is superb, especially Zelda Williams and Christopher Lloyd who successfully create two very likeable and amusing characters. The musical score is subtle and I was hoping for more references to the original game when it came to the soundtrack but nonetheless it suits the game quite well as do the various sound effects.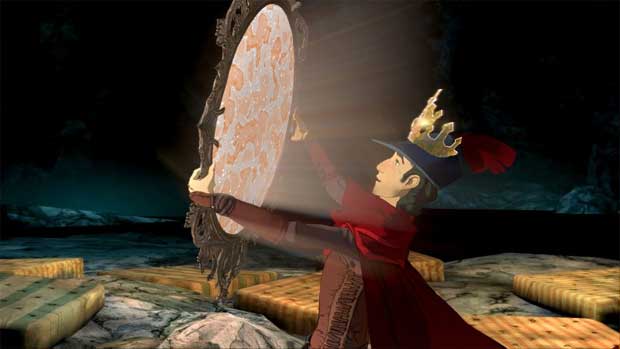 Final Thoughts?
King's Quest: A Knight to Remember for me was a very enjoyable game that truly harkens back to a simpler time of gaming and even though it may not be the most challenging title around, it succeeds at storytelling. Well presented on the XBox One with some exceptional graphics and perfect voice acting, King's Quest a Knight to Remember is ideal for gamers who want something a little left out of centre that pushes the simple rather than the difficult.
Game Details
Title: King's Quest: A Knight To Remember
Format: PC, PS3, PS4, Xbox 360, Xbox One (reviewed)
Developer: The Odd Gentlemen
Publisher: Sierra Entertainment
Released: July 28, 2015