PS4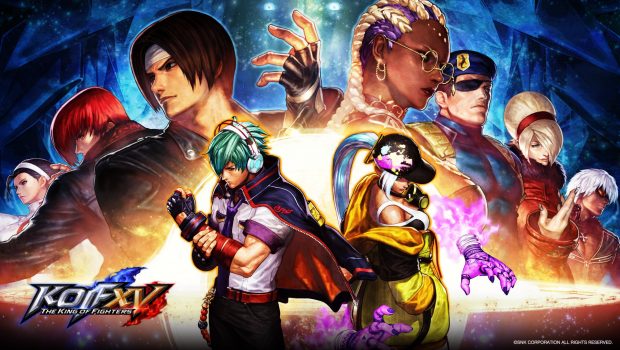 Published on March 11th, 2022 | by Abdul Saad
King of Fighters XV PS4 Review
Summary: While there are some elements of KOFXV I wish were given more attention to, it's great characters, eye-catching visuals, and intricate yet engaging gameplay make it appealing to both veteran players and newcomers alike. 
King of Fighters XV is another impressive entry in SNK's flagship King of Fighters series. It's a title that genuinely encapsulates the KOF experience by featuring many of the great, classic characters and incorporating many of the mechanics veteran fans are fond of. However, to stay relevant, fresh, and appealing to new fighting game fans, KOF XV also includes new characters, new mechanics, and most noticeably, a fresh new look for its fighters.

It would be pretty appalling for a fighting game to not release with a significantly-sized lineup in this day and age. Luckily, KOF being one of the most fulfilling fighters in that regard, does not disappoint as the game includes an impressive 39-character roster including all-new characters like Isla and Dolores and classic characters like King, and my personal favorite Leona. As a new fan of the King of fighters franchise, what I especially like about the series is how all its characters are beaming with personality. Be it your stern military types , carefree graffiti throwing rebels, or a frickin dinosaur, you'll find at least one character whose personality and fighting style you'll connect with. 
And speaking of fighting styles, there's no shortage of variety in combat types in XV. Do you fancy a bit of zoning? Then I'd advise you to master Isla's techniques. Bit of a brawler? Then I recommend my favorites, King and Mary. For heavy hitters, Maxima is your guy, and if you're more of a versatile player, then good ole Leona will do just the trick. The sheer range of fighters and number of available fighting styles is why I love The King of Fighter series more than any other fighter game series I've encountered thus far.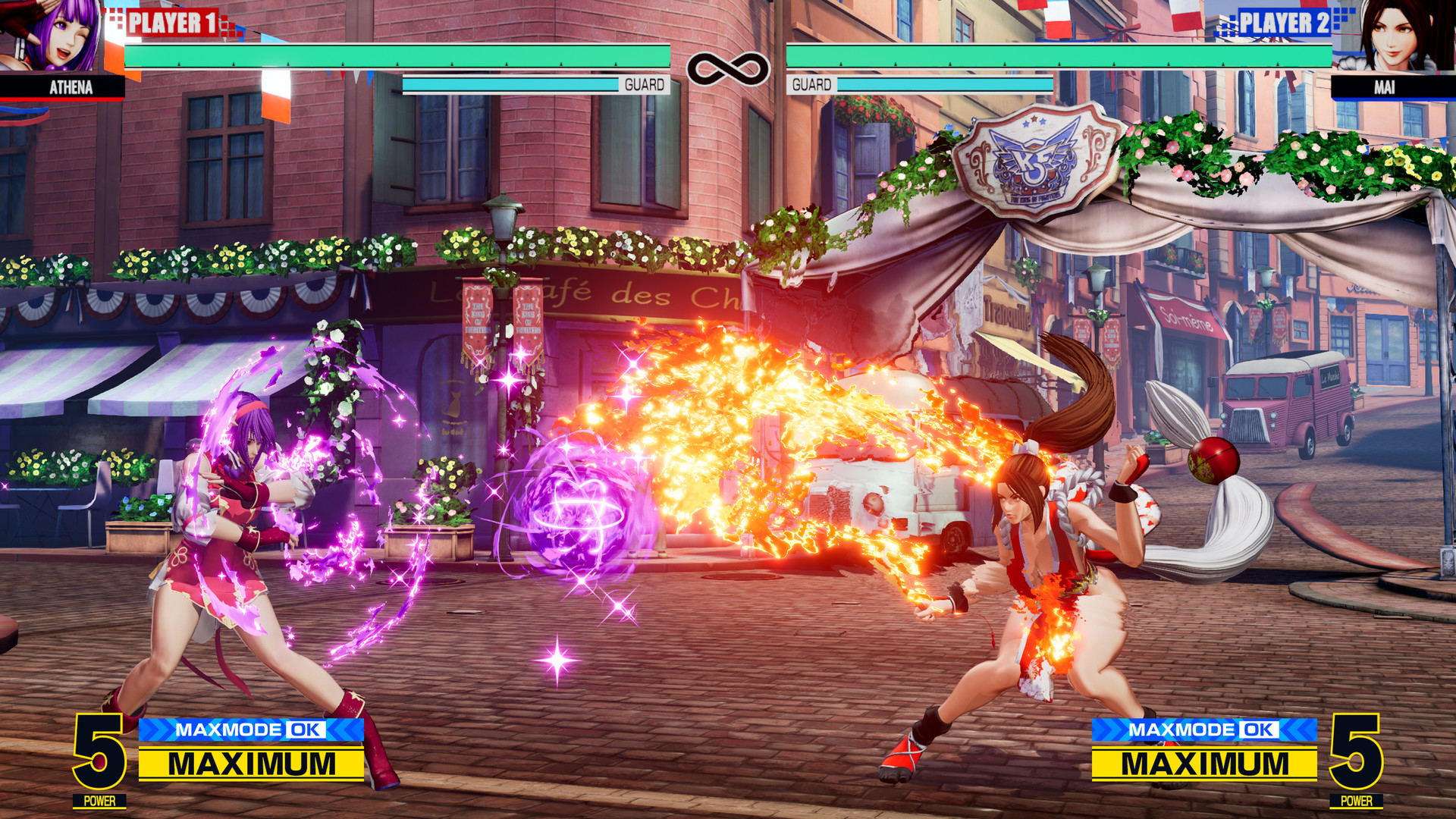 As for the actual gameplay, I'm happy to report that KOF still offers one of the most satisfying mechanics fighting games can include. The four-button mechanic still makes a return along with others such as the MAX mechanic, EX moves, Supers, MAX Supers, hyper-hops, Blow-Back, dashes, and rolls. And not unlike Guilty Gear Strive, the game also includes cancels, namely the Super Cancels, Climax Cancels, and Add Cancels, all of which newbies may notice they perform randomly in battles but actually takes a bit of effort when trying to execute them purposefully. 
A new combat mechanic in KOF XV is the Shatter Strike, which greatly damages your opponents in exchange for a meter bar. I've found this move especially useful in tight situations where a MAX Super or even a regular Super was not an option. And speaking of the meter, those unfamiliar with the KOF mechanics will have to get acquainted with the 4-meter system. The first three of which allow for heavy-hitting Supers, each more visually elaborate and effective than the last, and the final unlocking the MAX Super, the most visually pleasing and devastating of all. All that said, KOFXV isn't that much different from previous entries in the gameplay department, as it still takes the same amount of effort and a considerable amount of patience to master but not so much that it is frustrating to newcomers. 
An element that undoubtedly helps this is the "Rush" system, which is a mechanic I noticed instantly. This system allows players to execute combos that transition into Supers with the continuous push of a button, with each button providing a different Super at the end of the string. While it was a bit jarring and, dare I say, underwhelming for me as a fan of the series, it will no doubt be a great supporting element for newbies. Another aspect of KOFXV's gameplay that rubbed me the wrong way is its somewhat slow character movements, especially coming from a fighter series like Guilty Gear. Though I attribute this to the limited console frame rate and bulky character models.
Speaking of which, Another aspect of KOFXV that I absolutely adore is its sparkling new visuals. Aside from the pretty, crisp, detailed, and inviting character 2.5D models, especially that of several more-eye catching characters like Isla and Dolores, the game also sports astounding visual effects seen in moves from Isla's colorful graffiti themed attacks and Kula Diamond's impressive ice effects, to Leona's Air slicing motions and Whip's whirlwind effects. I'd also be remiss if I didn't mention the several intricate designs and astounding levels, all of which offer their own unique je ne sais quoi, so to speak.
As for the several game modes, the Story mode is one I had a lot of expectations for going into the game. Unfortunately, said expectations weren't exactly met. While there is some semblance of a narrative, it sadly only consists of a few CGI cutscenes amidst what is obviously just an Arcade mode. The only attribute of this mode that is remotely interesting is the short dialogue scenes you may see between a few specific fighters in the game that's aside from the main criminally short narrative.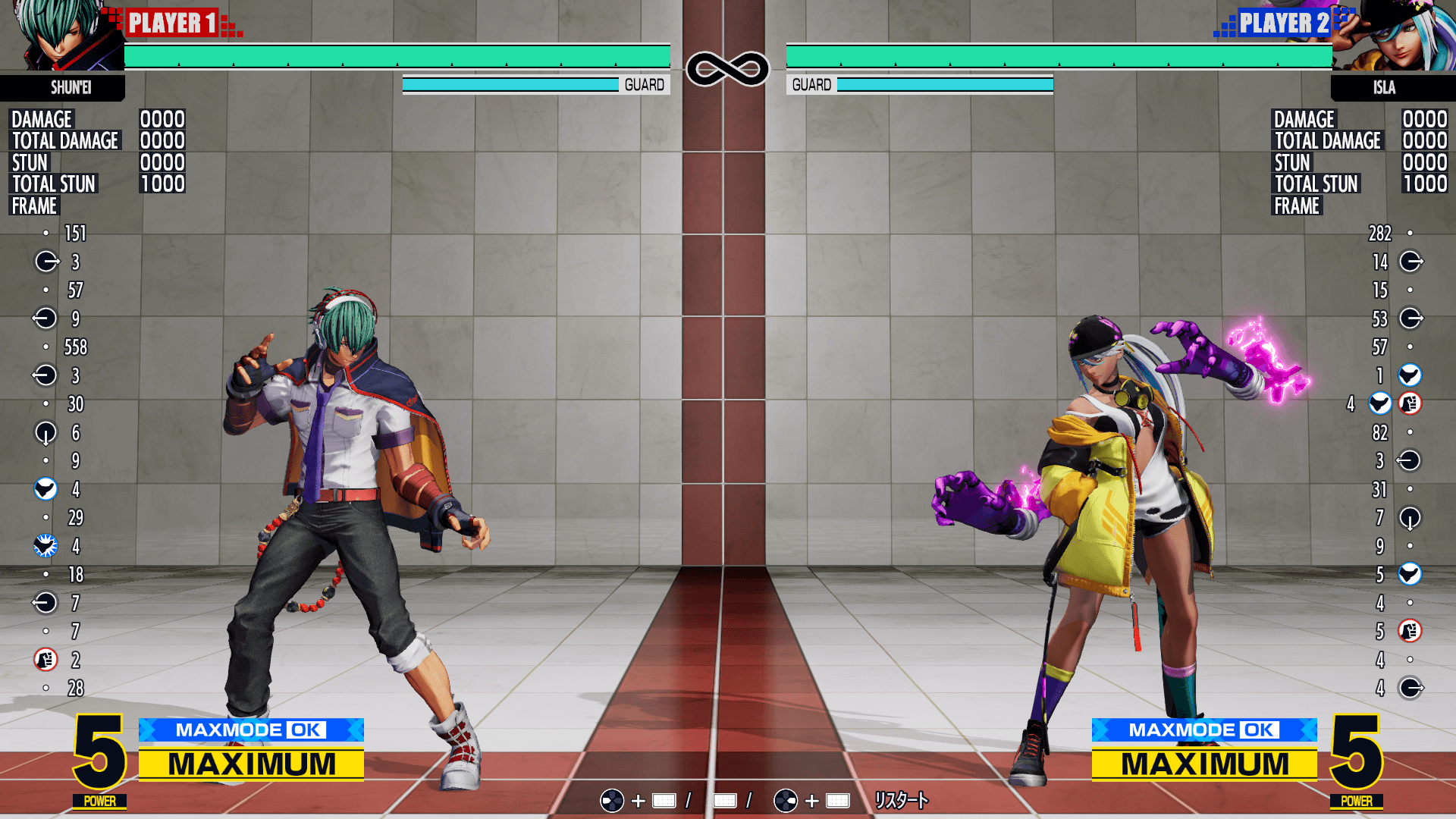 Other modes in the game include the refreshing DJ mode, which lets players, fans especially, play different songs and BGM seen throughout the entire KOF series that can be unlocked during your time with the game. For a series that boasts an impressive catalog of fantastic songs, the DJ mode is one that I highly appreciate as a fan. 
I also spent a significant amount of time on the Training mode to master the new characters, which was nice, though I wish the game would've let us instantly switch between three characters. Players can then use the Versus mode to practice what they've learned in the training mode against the CPU or another local player or start a couch tournament at home with the aptly named Tournament mode. Finally, die-hard completionists can also try their hand at the Mission mode if they're feeling extra masochistic. 
Unfortunately, I didn't spend much time with the online modes outside one of the beta periods I participated in. Still, from what I did see, the game offered a relatively smooth experience with its much-needed rollback netcode. 
Final Thoughts?
Overall, As a fan of the series, I can't say I'm not impressed or satisfied with KOFXV. While there are some elements of the game I wish were given more attention to, it's great characters, eye-catching visuals, and intricate yet engaging gameplay make it appealing to both veteran players and newcomers alike.