XBox One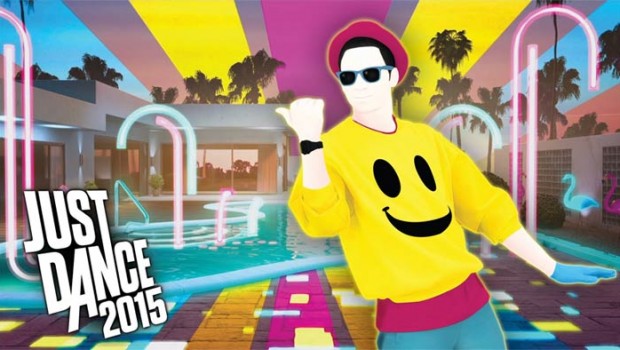 Published on October 29th, 2014 | by Admin
Just Dance 2015 XBox One Review
Summary: Just Dance 2015 once again proves just how well this gaming formula works
Just Dance 2015
Format – Xbox One
Game Genre – Music
Rating – G
Game Developer – Ubisoft
Game Publisher – Ubisoft
Reviewer – James Wright
One of the world's most popular dance games returns to the land of consoles and this time it reaches the XBox One (reviewed) and the PlayStation 4 in Ubisoft's thoroughly entertaining music dance game called Just Dance 2015. With over 40 music hits from around the globe, Just Dance 2015 features a stellar track listing, making the soundtrack perfectly suited to this entertaining dance title. For those unaware of the Just Dance phenomenon that started in 2009, the premise behind the game is to dance to a variety of songs and mimic the onscreen moves in order to boost up your points. Best of all, Just Dance 2015 is not a solo game because the more people you have, the better your dancing experience will be.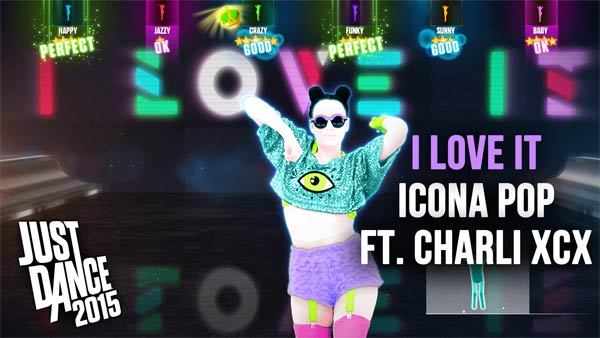 The 2015 incarnation of the game also features some new tweaks and additions and compared to the previous Xbox 360 Kinect, the Kinect 2 version is far superior on the XBox One as it picks up the player and their moves considerably better. Graphically, the title has also received a facelift that makes the title some surreal music video experience with you as the star, especially with the funky special effects that really pop out of your TV screen. However it's all about the gameplay and Just Dance 2015 boasts some great multiplayer options such as the Just Dance Wall that is basically a social media aspect of the game which allows you to share your stats and performances with other gamers from around the world. Then you have the new Challenger Mode which allows you to dance against other players from around the globe in order to beat their high scores.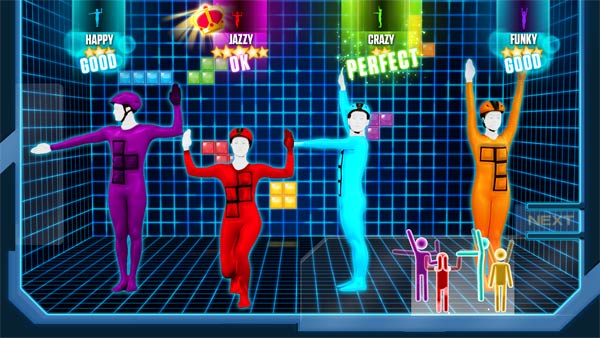 However my favourite aspect of Just Dance 2015 not that I'll ever be this good to achieve this greatness is the all-new Community Remix Feature which basically allows you to record your dancing and then share it with the dancing community. If your song is voted the best for the month, the Just Dance team will basically remix your dance routine with 15 to 30 other players and then share it with the rest of the world. However if all this multiplayer fun is too much, there's traditional dancing, local multiplayer (which is very fun) and the Get Fit with Just Dance which allows you to dance along to custom works in order to burn your calories away. Also like previous editions, Just Dance 2015 has a karaoke aspect that allows you to sing the words of the song that is being displayed on the screen and just like a certain game called "Singstar", you are awarded points for how well you sung.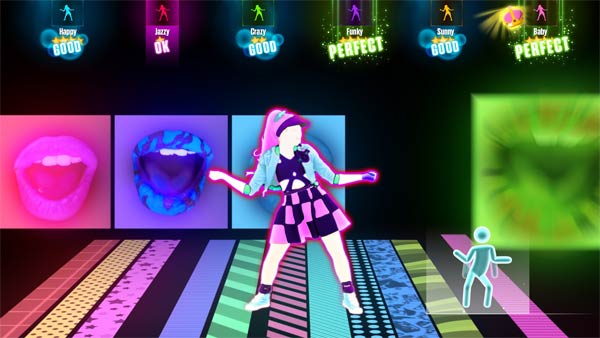 In terms of gameplay, if it isn't broke, don't fix and the developers definitely follow this mantra. As the on-screen dancing is displayed on screen, it is up to the player to mimic these moves and depending on well you do this, you are awarded points. As mentioned earlier, the Kinect 2 is definitely far superior than previous instalments which definitely enhances the overall gaming experience. Navigating the game is also done via your hand gestures which works exceptionally well on the Kinect 2 but the controller is also an option. However where this game shines is with friends as you dance your way to victory or frustration. I'm not the most coordinated dancers but with a couple of friends, you'll be having a blast and more importantly, this game can be played by gamers of all ages, including different experience levels. Needless to say, my wife handed by collective dancing butt to me but it's so fun that you cannot help but keep on playing.
Graphics/Audio
Graphically, the game is a good looking title on the Xbox One thanks to high definition videos and animation. It's a very colourful game that goes hand in hand with both the gameplay and the music. The best music video however is Tetris by the Dancing Bros. but good luck in mastering it… but of course, I'm a dancing hack! I also like how the XBox One version records your dancing and seeing these short videos replayed is thoroughly amusing and let's just say that the world will never ever see these videos. But for a dancing game, it's all about the bass… err.. lyrics and Just Dance 2015 features 40 bopping titles from a variety of different era and genres. It's got greats like Miley Cyrus (4×4) to Pharrell Williams excellent "Happy" to Disney's "Let It Go" which kids will go wild for it.  The full tracklist includes:
"Bang Bang" – Jessie J, Ariana Grande and Nicki Minaj
"She Looks So Perfect" – 5 Seconds of Summer
"Problem" – Ariana Grande Ft. Iggy Azalea and Big Sean
"4×4" – Miley Cyrus
"Best Song Ever" – One Direction
"Happy" – Pharrell Williams
"Addicted To You" – Avicii
"Black Widow" – Iggy Azalea Ft. Rita Ora
"Maps" – Maroon 5
"Papaoutai" – Stromae
"Birthday" – Katy Perry
"Bad Romance" – Lady Gaga
"Built For This" – Becky G
"Holding Out For A Hero" – Bonnie Tyler
"Summer" – Calvin Harris
"Tetris" – Dancing Bros.
"You Spin Me Round (Like A Record)" – Dead Or Alive
"Let It Go" – Disney's Frozen
"Burn" – Ellie Goulding
"Bailando" – Enrique Iglesias Ft. Descemer Bueno & Gente de Zona
"Mahna Mahna" – Frankie Bostello
"Never Can Say Goodbye" – Gloria Gaynor
"I Love It" – Icona Pop Ft. Charli XCX
"You're On My Mind" – Imposs Ft. J. Perry
"Love Me Again" – John Newman
"Only You (And You Alone)" – Love Letter
"Ain't No Mountain High Enough" – Marvin Gaye and Tammi Terrell
"Get Low" – Dillon Francis & DJ Snake
"Diamonds" – Rihanna
"Me And My Broken Heart" – Rixton
"Walk This Way" – Run-DMC & Aerosmith
"Don't Worry Be Happy" – The Bench Men
"Epic Sirtaki" – The Bouzouki's
"Speedy Gonzalez" – Los Pimientos Locos
"Macarena" (Official Choreography by Mia Frye)– The Girly Team
"Love Is All" – The Sunlight Shakers
"It's My Birthday" – will.i.am Ft. Cody Wise
"The Fox (What Does the Fox Say?)" – Ylvis
"XMas Tree" – Bollywood Santa
"Fatima" – Cheb Salama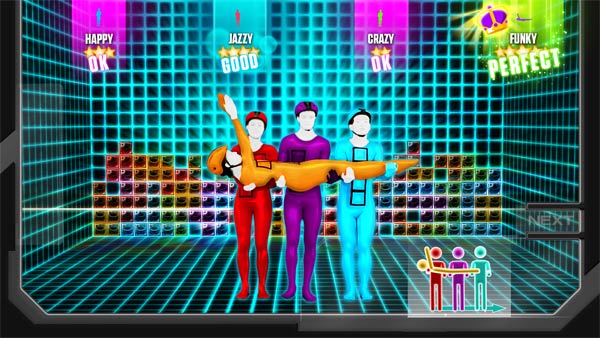 Final Thoughts?
Just Dance 2015 is easily one of the best dancing games available and sure, it doesn't add much to genre but when a game is this good, there's not really a lot to change or add. With exceptional graphics, decent gameplay thanks to the Kinect 2 and a truly pumping track list, Just Dance 2015 is definitely a must have title if you love singing, dancing or both… so grab your friends and get ready to have the best dance off of 2014. Recommended!