Comics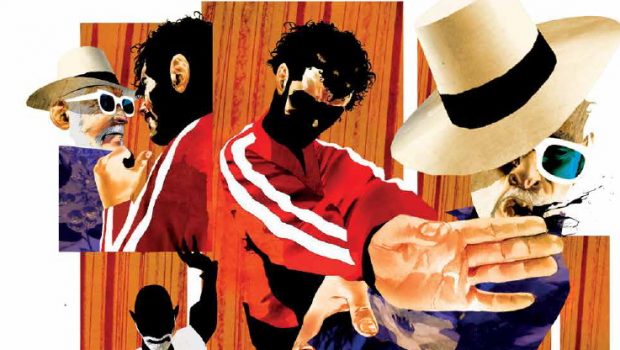 Published on June 14th, 2021 | by Tim Chuma
JIM LIVES: THE MYSTERY OF THE LEAD SINGER OF THE DOORS AND THE 27 CLUB (2021) REVIEW
Summary: Interesting artwork and layout of the book is let down by a generic conspiracy theory plot.
Jim Morrison is alive and living in an isolated fishing village in Italy. This story is the second in the "conspiracy" trilogy after the Paul is Dead story. While I was aware of the story about Paul McCartney I did not know anything about Jim Morrison.
As with the previous story it does have some interesting artwork but some of the plot in this one is a bit more out there and caused me to say "Oh bullshit!" out loud.
It is different to anything else I have seen apart from the previous Paul is Dead story.
There does seem to have been a lot of work put into the artwork and it does have some interesting layouts to the panels with a lot less words than usual if you are into that sort of thing.
The only thing that lets this down is the weak conspiracy theory story that has been done before and does not seem to have much weight behind it.
Worth a look if you are into these sorts of stories and like graphic novels with good looking art.
Comic details:
Writer: Paolo Baron
Artist: Ernesto Carbonetti
Cover Artist: Ernesto Carbonetti
Publisher: Image Comics
Published: June 16, 2021