Blu-ray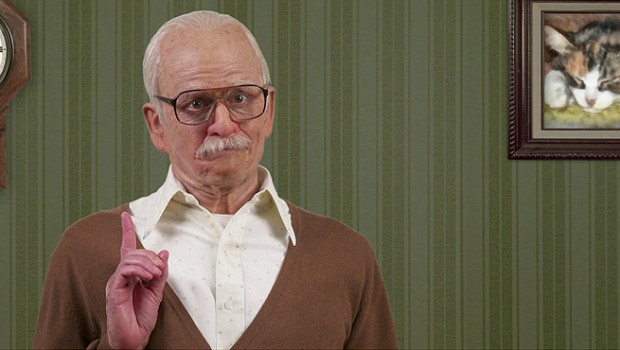 Published on March 19th, 2014 | by admin
Jackass Presents Bad Grandpa Uncut Blu-ray Review
Summary: It's crass, it's juvenile but it's what Jackass does best and I for one hope that Jeff Tremaine make a sequel.
Jackass Presents Bad Grandpa
Distributor: Paramount
Genre: Comedy
Format: Blu-ray (Available on DVD and HD Digital)
Running Time: 102 Minutes
Rating: MA15+
Reviewer: Peter Bourke
You either love the guys from Jackass or you despise them but their latest movie endeavour, Jackass Presents Bad Grandpa goes against this philosophy as many people who would never watch an episode of Jackass or its movies will actually enjoyed this film. Directed by Jeff Tremaine (Jackass), he takes actor Johnny Knoxville and transforms him into 86-year old Irving Zisman that after the death of his wife is hoping to get some action again.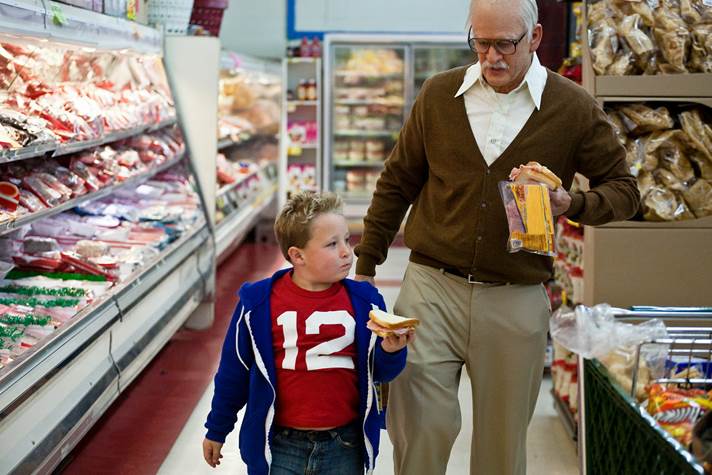 Unfortunately for Irving, his daughter rudely interrupts her mother's funeral in order to ask… well… leave her 8-year old son Billy (Jackson Nicoll) with her father as she is about to go prison. Billy has now become the ultimate "cock block" for his grandfather as together they embark on the ultimate road trip to North Carolina in order to drop off Billy with his dead beat dad. You can pretty much guess what happens on this highly amusing road trip that will leave you in hysterics.
In terms of humour, Bad Grandpa has been toned down considerably so don't expect to see any "real" phallic symbols but you do get to see Irving get a little jiggy at a male strip club. Bad Grandpa is also situational humour with hidden cameras which means it uses real people to get the laughs. The only people knowing what's going on is Johnny Knoxville and his excellent little sidekick Jackson Nicoll. Together they're a match made in comedy heaven!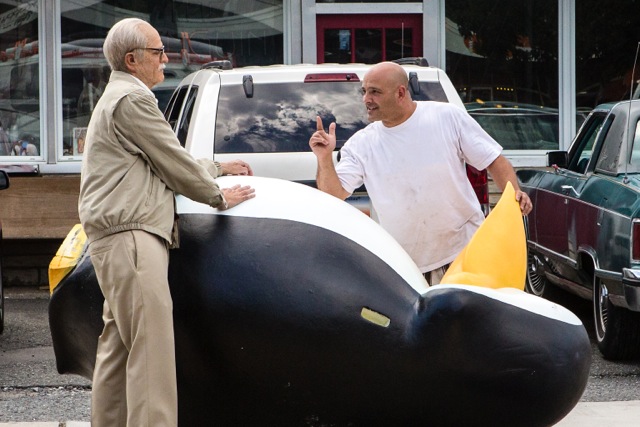 Along the way to North Carolina, Irving and Billy get involved in all sorts of antics from Irving getting his penis stuck in a vending machine to this bad assed grandpa giving cheek to a much younger man when he "accidentally" smashes his penguin. Billy on the other hand is definitely his grandfather's wingman and the highlight for this awesome grandson is Irving dressing him up as a girl in order for him to compete in a girls only beauty pageant. This is totally the funniest thing that I have ever seen! Even though I'm a huge fan of Jackass, even my much older father who is actually younger than Irving also enjoyed this fun and uplifting comedy!
Video, Audio & Special Features
The video and audio quality on the Blu-ray is a little unpredictable due to the hidden cameras used in creating this movie but overall it is quite acceptable. Apart from the "uncut" edition on Blu-ray, it also comes with a very amusing handful of extras that include Behind the Scenes, Alternate Marks (e.g. additional scenes such as meeting Irving and Billy) and Deleted Scenes. Although a little short, they are brilliant to watch!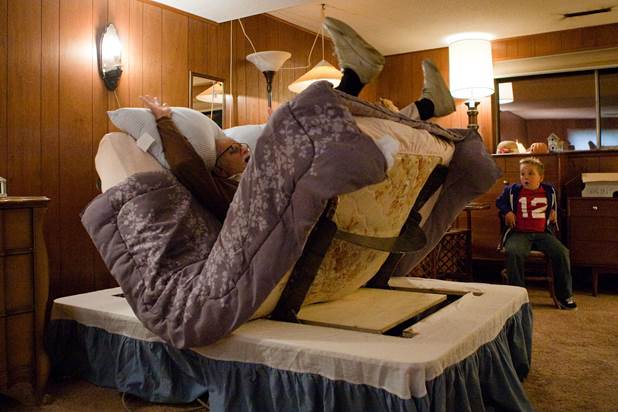 Final Thoughts?
Jackass Presents Bad Grandpa is one of the funniest films that I have seen in a long time that I could happily recommend to anyone who isn't looking for the next award winning Oscar comedy. It's crass, it's juvenile but it's what Jackass does best and I for one hope that Jeff Tremaine make a sequel.
Recommended!
Now available on Digital and 26th of March for Blu-ray and DVD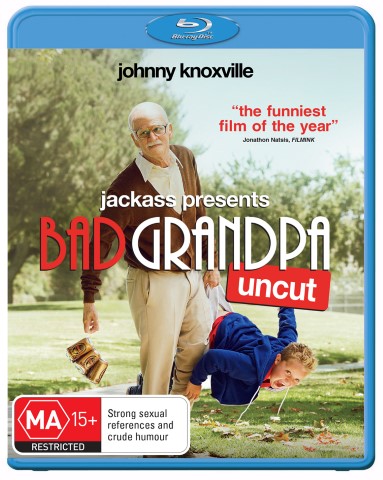 Also check out our exclusive interview with Jackson Nicoll at
https://www.impulsegamer.com/jackson-nicoll-interview-bad-grandpa/