Apps & Tech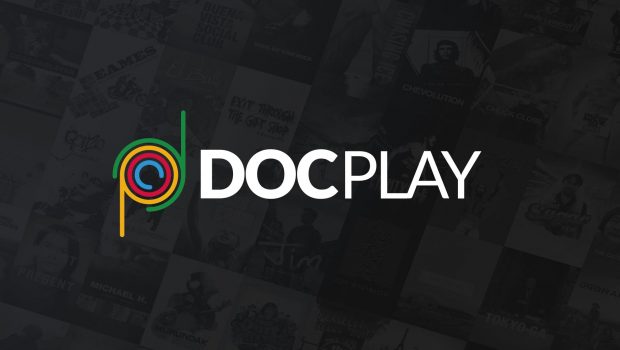 Published on November 3rd, 2019 | by Natalie Salvo
Introducing DocPlay – a streaming playground for documentary film lovers
If the promise of 610 documentaries and counting makes you smile, then DocPlay may be the online streaming service for you. In a market dominated by Netflix and Stan, DocPlay differentiates itself by offering a curated collection of documentaries. It is designed to entertain, challenge and promote free-thinking, which is a big call in a world that is dominated by reality TV and fake news. Despite this, DocPlay is a welcome player for those switched on, tuned in, and cerebral folk who enjoy true tales.
The service launched in 2016 and was developed by distributors, Madman Entertainment. The content libraries are solid and continue to improve with new titles added weekly. They are offering a free 30-day trial offer. You can access the service by logging in via Facebook or through accounts they have been registered on the platform. Package prices are $6.95 per month or $69.50 per annum, and gift cards are also available to buy. The paid package offers unlimited documentary streams on any device and HD video up to 1080p (videos can also be streamed at lower display rates, if users choose). The playback is excellent at full HD (i.e. 1080p) in terms of quality, sound and rendering.
DocPlay can be watched in your lounge room on all Sony Android, Telstra and Apple TVs. The app is available for Samsung TVs for 2016 to 2019 models. DocPlay can be accessed via Apple Airplay, Foxtel Now Box, Google Chromecast, and Xbox One consoles. If you're on the move, DocPlay can be viewed on android phones and tablets, plus Apple iPhones, iPads and the iPod Touch.
This service is currently hosting two exclusive documentaries, "Hail Satan?" and "You've Been Trumped" (look out for the reviews of these on Impulsegamer.com). While the 610 titles are a far cry from the thousands of hours available on Netflix, you must remember that the latter features lots of non-factual content, as well as documentaries.
DocPlay's content spans 27 different documentary genres, including: Art & Design, Biography, Crime, Environment, Fashion, Film & Television, History, Indigenous, LGBTQI+, Lifestyle, Music, Politics, Science, Sports, Technology, Travel, and War. The libraries include feature-length films, shorts and TV series, including many that aired on the ABC or at local film festivals in Australia. This service is heavily geared towards Australian and New Zealand-made content. Titles that will be added soon include:
– Bombshell: The Hedy Lamarr Story
– We Were Here
– Memory: The Origins of Alien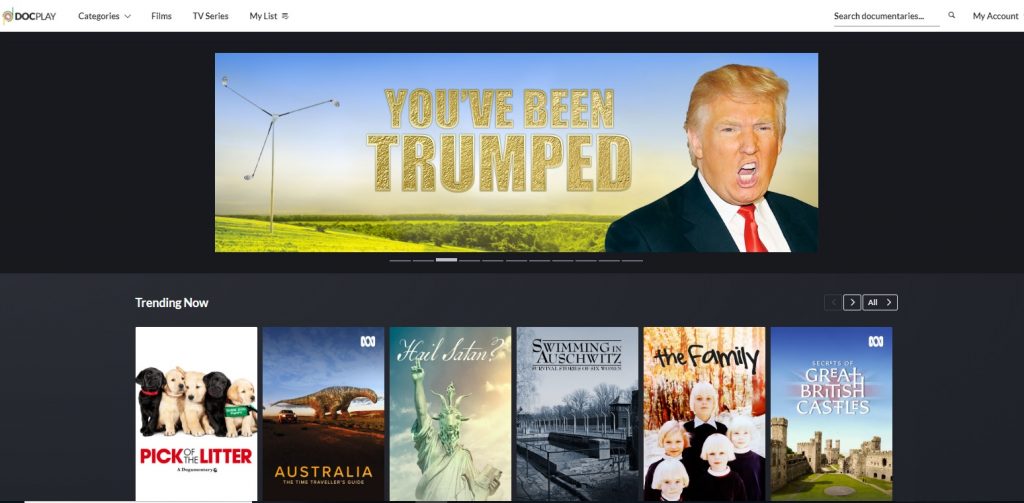 The website is user-friendly and quite sleek. Users can search for documentaries based on their title or browse categories and lists. Users can shortlist hundreds of titles for later viewing. The films are presented through an attractive array of tiles. These are quite large and include promo photos, the rating (content can be restricted for younger viewers) and the year of production.
When you hover your mouse over a tile you have the option to add the video to "My list" or to start watching. It would be useful to have the genre of the documentary appear on the tile as well as a brief synopsis of the film. You can access this information once you click into a film, but these elements would enhance the exploration experience, especially when you're posed with unfamiliar titles.
The site offers some suggestions of things to watch. The top six list of titles on the platform is included at the bottom. These are currently:
– The Family
– Louis Theroux: My Scientology Movie
– Searching for Sugar Man
– Citizenfour
– Bowling for Columbine
– Blackfish
Titles that are "similar" to other ones in the library are also offered to the user. Media partners The Monthly and The Saturday Paper publish lists, which shine a light on specific content on DocPlay's official blog. These offer a handy guide to some of DocPlay's content, both new and old.
DocPlay is a veritable playground for factual content lovers. The service includes a solid and somewhat diverse set of documentaries, spanning different genres and topics of interest. Whether you come for a brief short or binge-watch feature length documentaries or TV series, there's a little something for everyone to enjoy. With a few clicks of the button, prepare to be entertained and enlightened.
For more information on DocPlay please visit their official website: https://www.docplay.com/