Blu-ray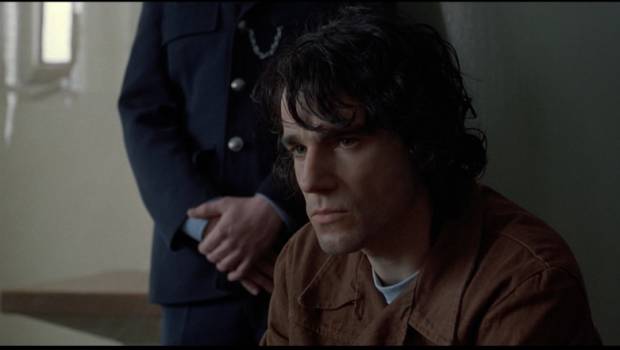 Published on June 9th, 2020 | by Natalie Salvo
In The Name Of The Father Blu-ray Review
Summary: A slow-burning film grounded in hard-to-swallow realism. This is not easy and nor should it be.
"In the Name of the Father" is a film that makes for challenging viewing, in our current times. It examines a miscarriage of justice that occurred in real-life when an Irish youth was wrongly convicted of a terrorist bombing. The question of who is there to police the police is something that remains prescient and relevant, as there are no easy answers to any of this.
Jim Sheridan directs this film and co-writes the screenplay along with Terry George. It is based on Gerry Conlon's autobiographical book, "Proven Innocent." As a youth, Conlon was convicted of a pub bombing in 1974. Conlon was part of a group called the Guildford Four who were all wrongly convicted. The film depicts the errors in the system and includes lessons about race, as the police are British and those who are charged are Irish.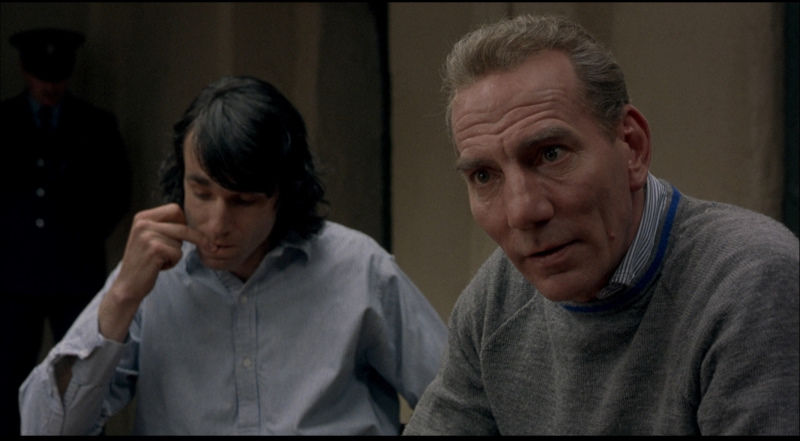 Daniel Day-Lewis plays Conlon, who is a rather unlikeable character. Conlon is not depicted as a saint, but rather he is a young man who makes some errors of judgement. It is particularly gritty at times. He robs a prostitute and is then fingered by an associate, for an act of terrorism that he didn't commit. The system also implicates his father Giuseppe (Pete Postlethwaite), a hard-working and honest man.
The men are forced to serve out time in prison. It is dire circumstances and there are dramatic scenes showing riots and interrogations. Their saving grace comes in the form of a miscast Emma Thompson. She plays a feisty and dedicated lawyer who is determined to have their convictions quashed.
There are moments where this film does feel rather long-winded. But if you can step aside those kinds of thoughts, and immerse yourself in the proceedings you are in for one rough yet rewarding film. It is a story that is visceral and one that will make you angry at the system. It will also make you shake your head as you realise the implications for the bigger picture. This is about a troubled Ireland but when you think, these events keep occurring around the world to this day. It's a sad indictment indeed.
Blu-ray Details
Directors Jim Sheridan
Film Genre Drama
Running Time 133
Aspect ratio 1.78:1
Region Coding B
TV Standard HD
Rating M
Consumer Advice Medium level violence, medium level coarse language
Primary Format – Movies/TV Blu-Ray