Hardware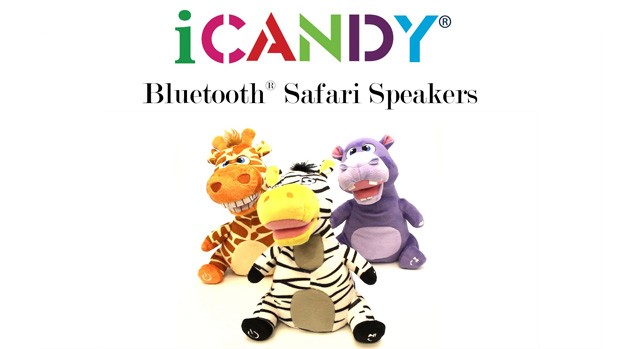 Published on January 9th, 2016 | by James Wright
Ziggy Zelinsky the Zebra Speaker Review
Summary: Ziggy Zelinsky the Zebra Speaker is great for kids of all ages!
Although not new technology and courtesy of Mobile Zap, Impulse Gamer had the chance to check out iCandy's latest animal safari speaker with the cuddly Ziggy Zebra Bluetooth dancing speaker that is compatible with a plethora of Bluetooth devices. Although iCandy aim this product for children, I'm guessing that people of all ages will enjoy this entertaining product as it sings, dances and even allows you to take phone calls. Seeing Ziggy lip sync the caller's voice is a true treat that had a few of us in stitches!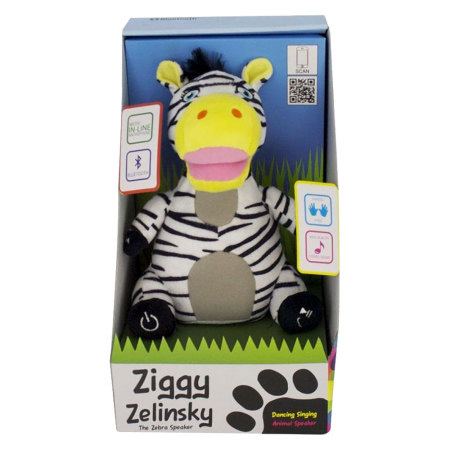 Box Contents
Colourful iCandy packaging
Ziggy Zebra Bluetooth Speaker
Audio Cable
USB Charging Cable
Animal Speaker Instruction Manual
Quick Start Guide
Ziggy Zelinsky (Information booklet about Ziggy and real zebras)
Measuring at around 23cm's, Ziggy Zebra is a cartoon-like zoo animal who is powered by a rechargeable 500mAh lithium-ion battery that can provide up to 4 hours of play time. During our testing, we managed to get similar results as provided by iCandy.
To charge Ziggy, it takes around 1.5 hours via USB and apart from the zebra themed product, iCandy also have Hilda Hughes Hippo and Gordon Gibbs Giraffe, giving purchasers three animal choices. Besides Bluetooth, Ziggy also has line-in connectivity via the 3.5mm jack which means you can connect another wired audio device. Ironically these port and the power button are found under Ziggy's tail!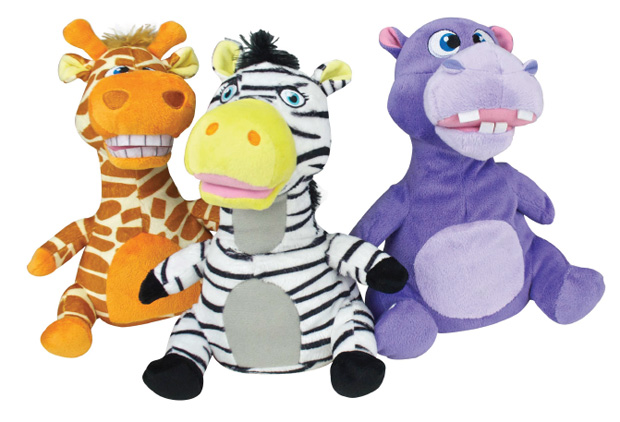 Setting up Ziggy is quite easy and once you turn on the speaker from behind, you simply press the button on his right paw for around 3 seconds in order to pair it with your Bluetooth device. Once paired, all audio (including phone calls) will be streamed to the dancing zebra.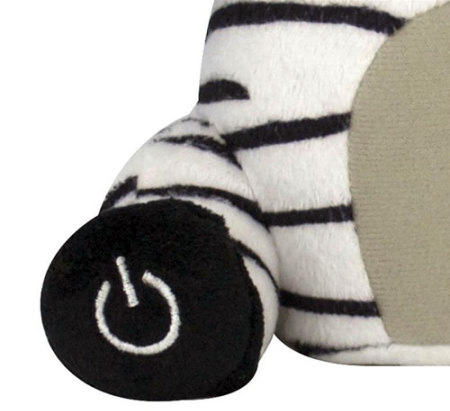 So as the audio is being streamed to the wireless speaker, it will dance and while it moves about (stationary of course), its mouth will mime the words and the music.  Seeing Ziggy "dance" for the first time is quite amusing and whether you're listening to pop, rock, heavy metal or even classical, audio is the key to not sooth this not so savage beast.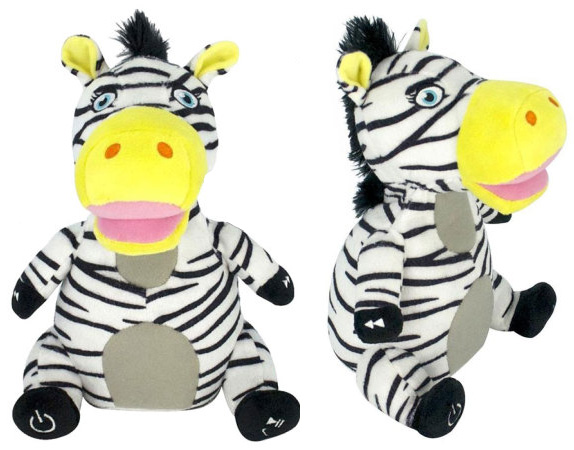 Although music can be directly controlled via your smartdevice, you can control the music via Ziggy's paw that lets you skip tracks, pause the music and resume again. It's a great place for the controls and the product even has a built-in microphone which means you can talk to people through Ziggy and if you're listening to music, this will be paused while the call comes through. Furthermore as it's a soft toy design, kids will definitely love the ability to hug this faux Zebra!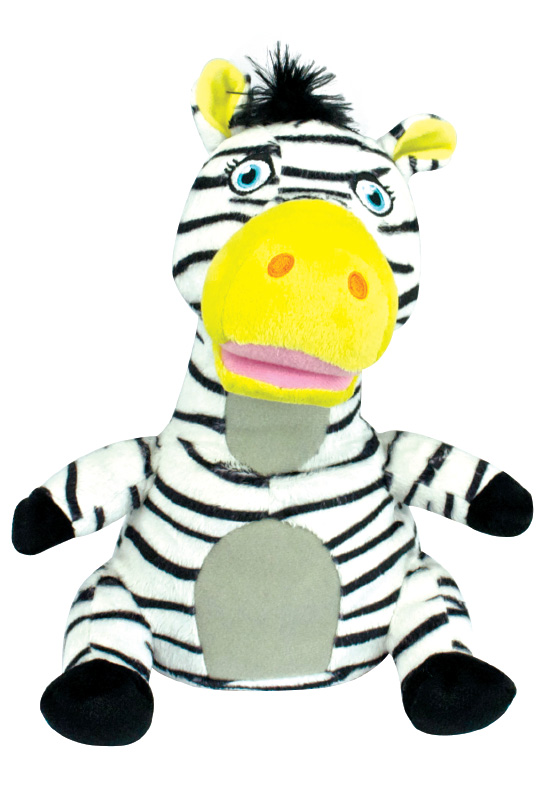 Final Thoughts?

If you're after something a little different then you should check out iCandy's range of Dancing Animal Safari Speakers and I must admit that Ziggy is a true hit with my colleagues and family, particularly the younger ones who simply adored this product. Overall, it's a well designed product that is not only cuddly but creates the perfect escapism as Ziggy Zebda dances to music with the ability to take calls as well.
For more information or to purchase Ziggy, please visit Mobile Zap.