Hardware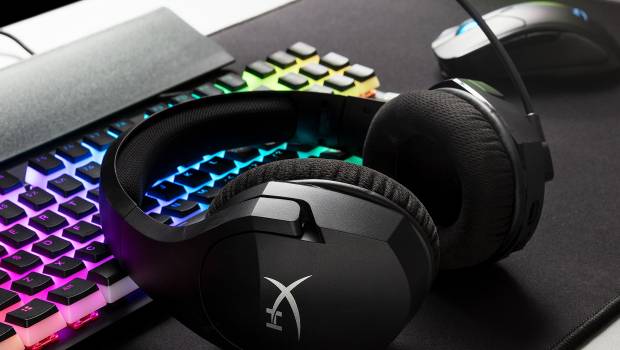 Published on June 4th, 2020 | by Hugh Mitchell
HyperX Cloud Stinger Core Wireless + 7.1 Gaming Headset Review
Summary: The HyperX Cloud Stinger Core Wireless + 7.1 Gaming Headset is astounding value for money and one of the most comfortable wireless headsets on the market.
If you're the type of person that habitually upgrades your audio equipment, you've probably got a standard upgrade routine of media that you fire up to test out your new gear. For me, I like to put on a Star Wars prequel, listen to the entirety of Tame Impala's album 'Currents' and then dive into a few rounds of Counter Strike. Completing this routine in preparation for this review of the HyperX Cloud Stinger Core Wireless + 7.1 Gaming Headset led me to the decisive opinion that what the Cloud Stinger Core Wireless Headset lacks in fidelity, it more than makes up for in comfort and ease of use.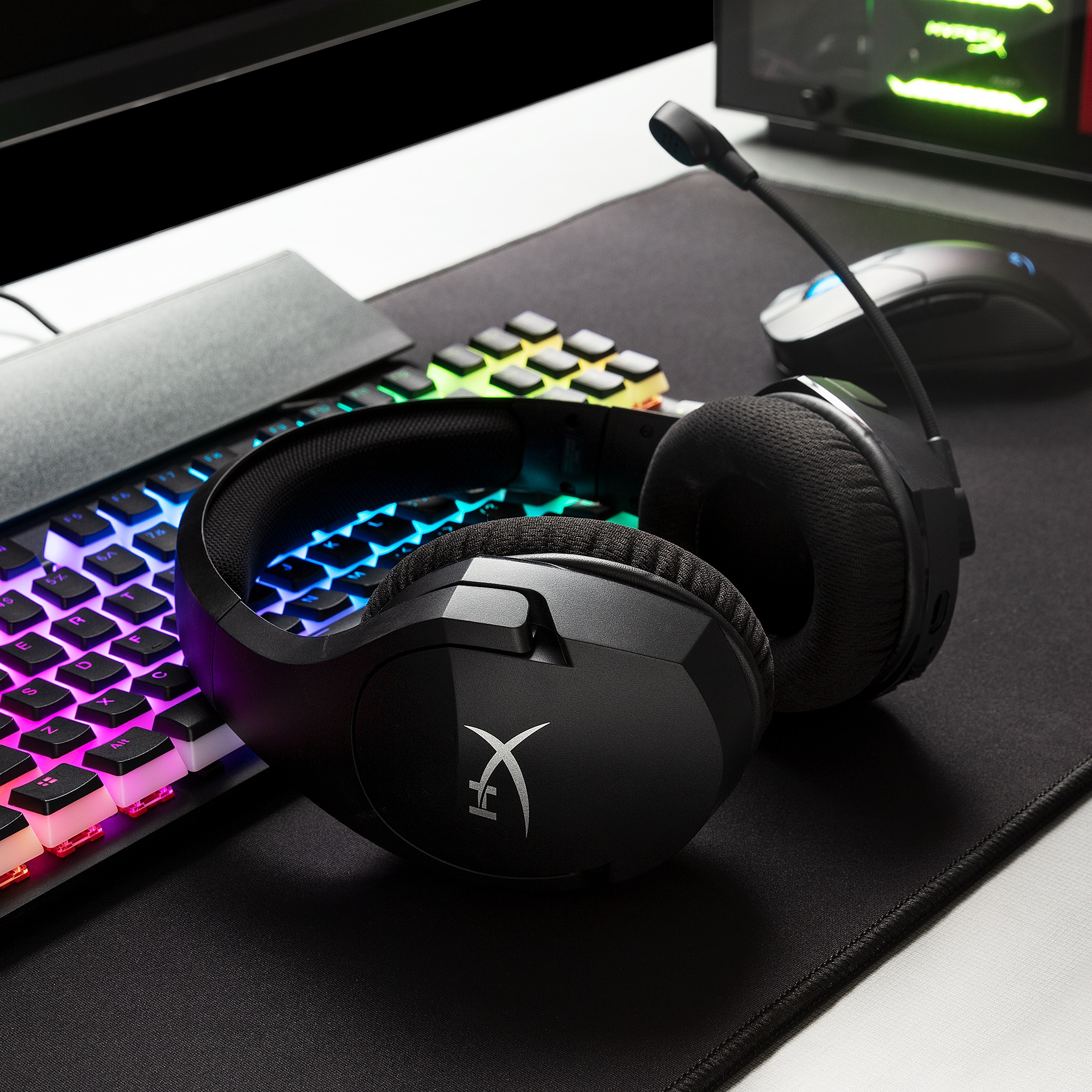 The HyperX Cloud Stinger Core Wireless + 7.1 Gaming Headset is the latest flagship product from Kingston's gaming division of HyperX, and has been released alongside a wired version of the same product. This is the latest iteration of HyperX's Stinger model of gaming headset and if you're a regular reader of our tech reviews, you'll know that we here at Impulsegamer love our HyperX Stinger headsets for their comfort and value for money.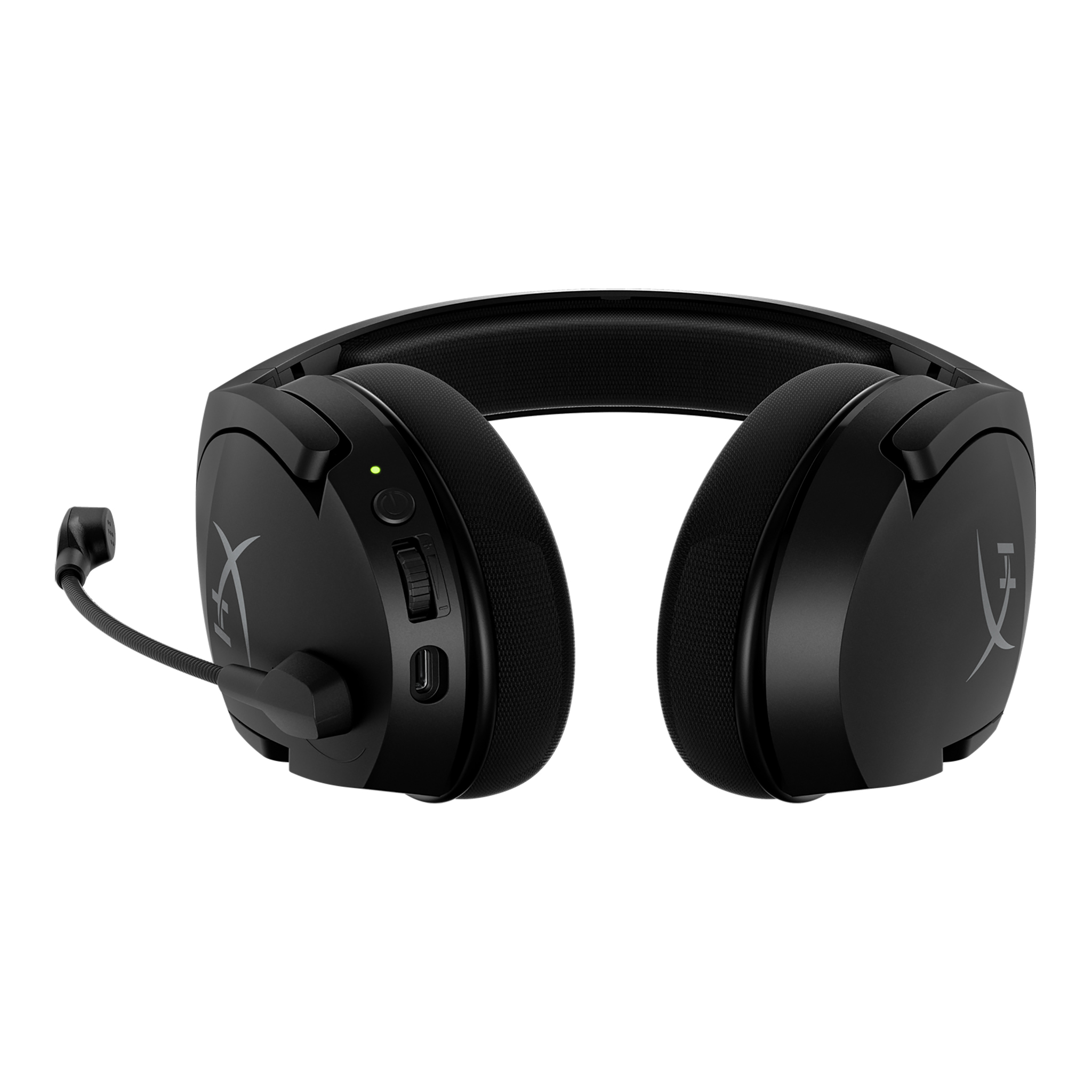 This design ethos of creating a gaming headset that delivers excellent sound quality and comfort at an affordable price, continues to shine through in every facet of the HyperX Cloud Stinger Core Wireless + 7.1 Gaming Headset. This latest iteration features the same headset design, microphone and USB connection dongle as featured in previous iterations of the Cloud Stinger Wireless headsets, so the comfort, functionality and excellent battery life that you've come to expect as standard from the Stinger Wireless range remains as impressive as always. The breathable fabric ear cuffs with generous expansion lengths are a particular favourite aspect of the headset for me and my boulder-shaped head, plus the incredibly lightweight design and 17-hour battery life make this one of the most comfortable gaming headsets on the market today.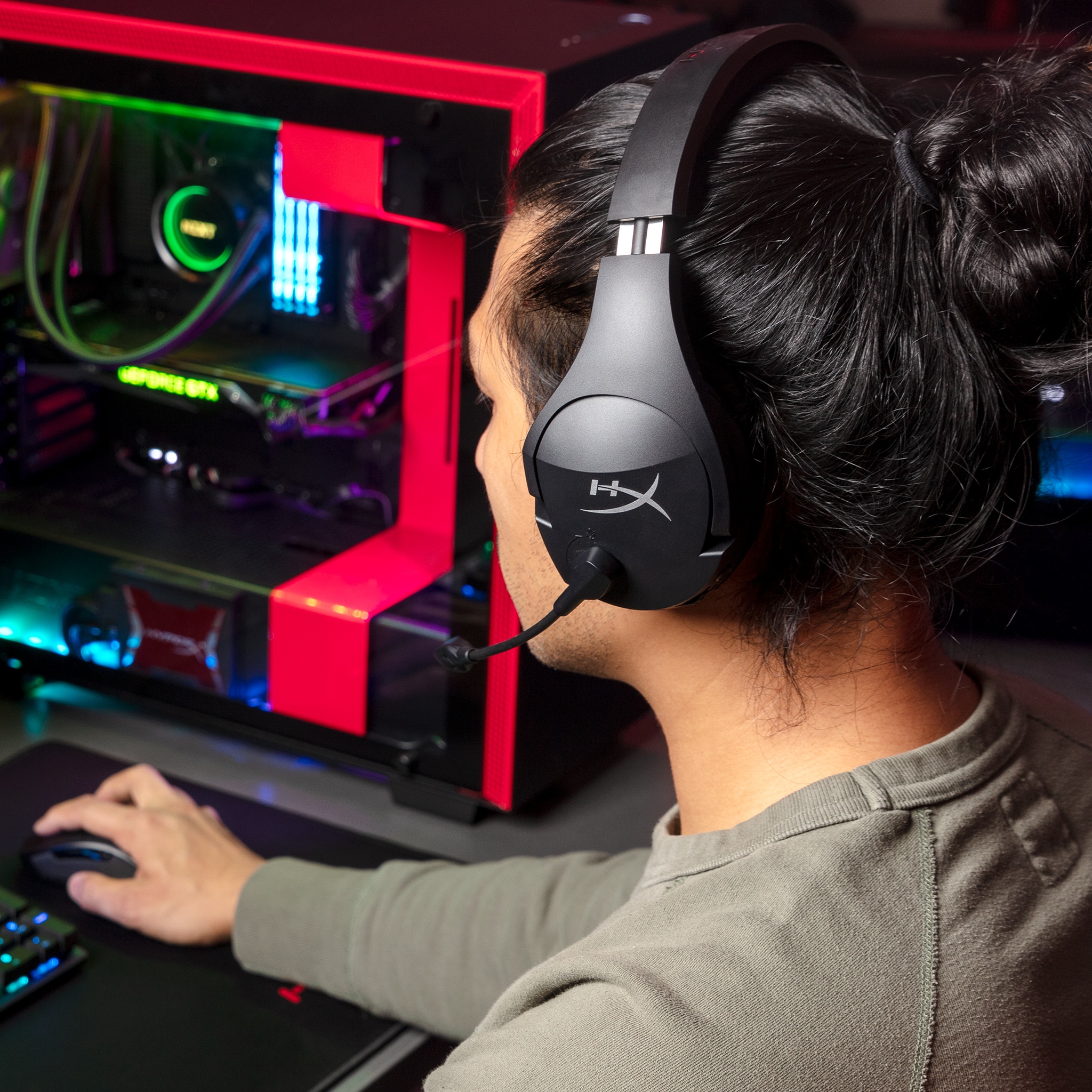 The HyperX Cloud Stinger Core Wireless + 7.1 Gaming Headset simply connects to your PC or console (including the Switch dock) via a wireless dongle, which is about 5cm in length, and doesn't require any third party software to run – it just works straight out of the box. However if you want to take advantage of the 7.1 virtual surround sound, you need to download HyperX's Ngenuity software and activate it from there.Thankfully, the Ngenuity software isn't completely bloated and obtuse like other gaming hardware manufacturer's interface software (cough, Razer, cough) and you won't need to register an account to use it. Another small, yet highly-appreciated feature is the implementation of USB-C for connection and charging of the headset – my dream of having a single cable to satisfy all my charging needs is becoming more real everyday.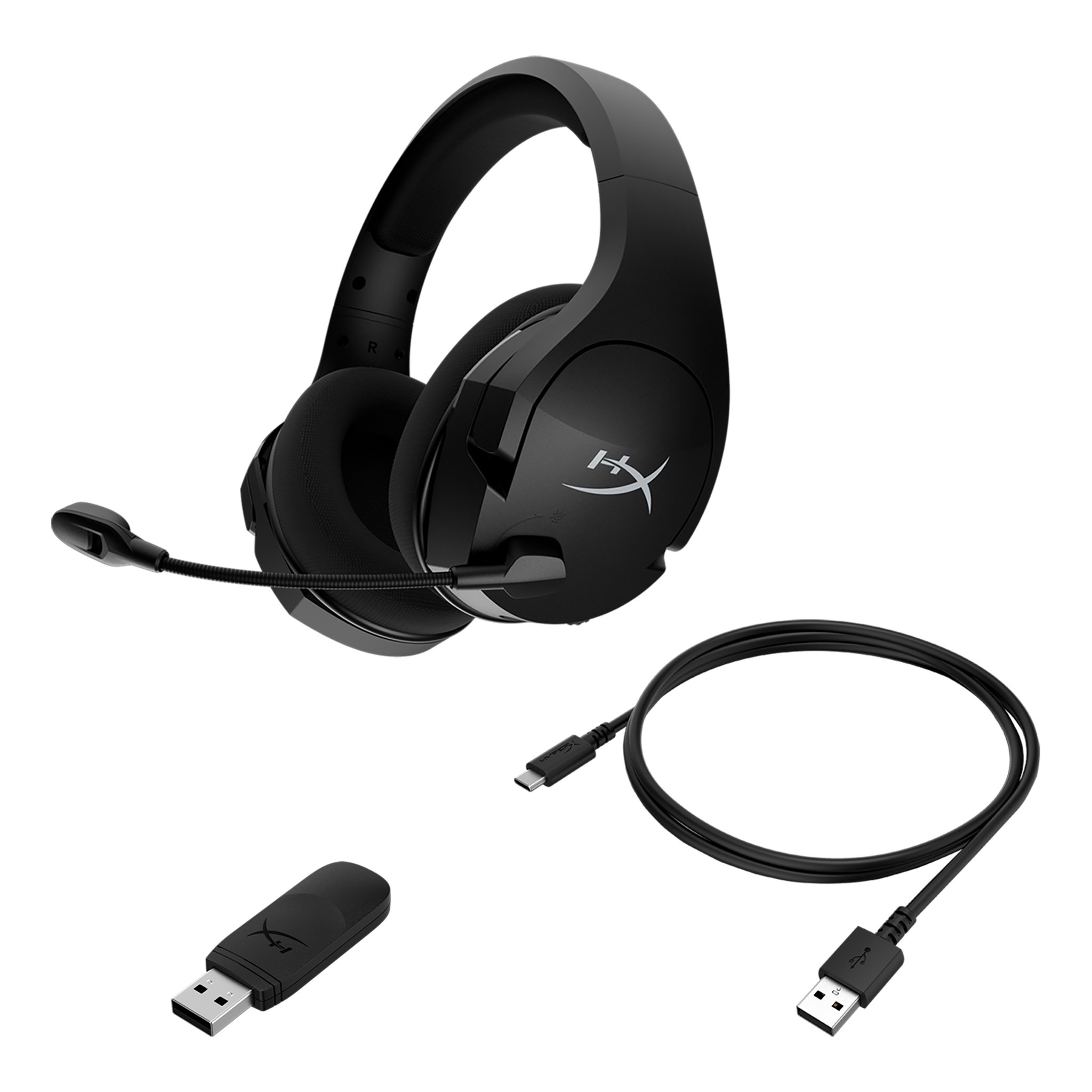 As alluded to in the product title, the premier feature of this latest member of the Stinger family is 7.1 virtual surround sound. As each ear cup has only a single driver, the emphasis on the 'virtual' can't be understated – the feature is only available when used on the PC and you'll need to activate it with the Ngenuity software. Virtual surround sound for gaming headsets has been a divisive topic in certain circles, but in the end it always comes down to personal preference. Star Wars Episode II: Attack of the Clones was an excellent introduction to this feature as the 7.1 virtual surround sound brought new life and intensity to the epic battles in a way that I had never experienced before when simply listening with my old stereo headphones. The 40mm drivers delivered excellent clarity to the laser sound effects and the rumble of explosions. But it wasn't until I loaded into a round of Counter Strike that I realised I would never be going back to stereo sound. The spacial awareness and sense of place in the environment was so phenomenal that I spent more time shooting different materials in the level than I did enemies. I could accurately estimate the distance and location of nearby enemies simply by listening for their movements, and I was able to identify enemy weapons and approximate hold-positions by the diffusion of the sound of the gunshots.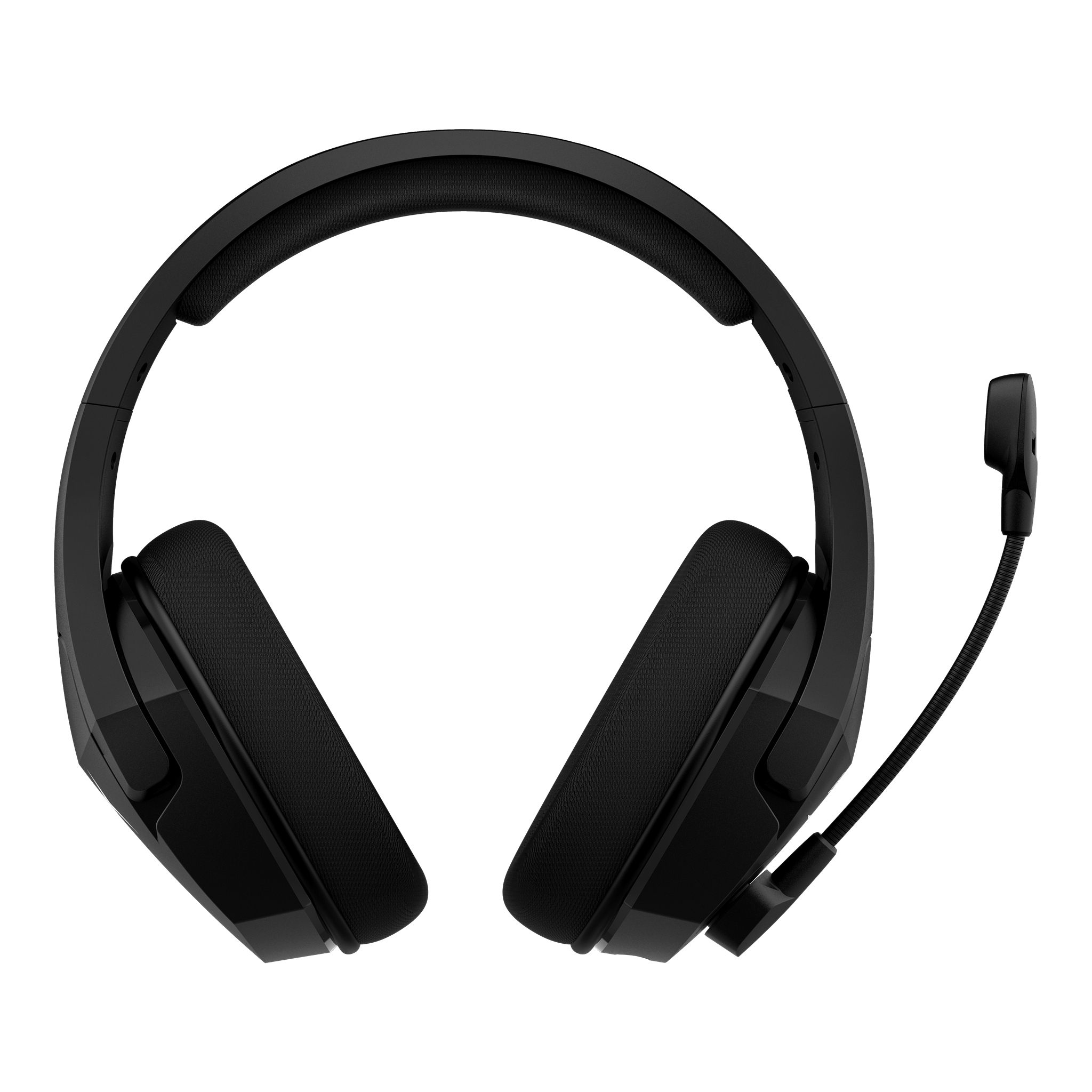 With that being said, listening to Tame Impala's 'Currents' album revealed some of the shortcomings of the HyperX Cloud Stinger Core Wireless + 7.1 Gaming Headset. When doing a quick A to B comparison with some old studio headphones, it's clear that the Cloud Stinger Core Wireless is slightly outpaced when it comes to the extremes of the high and low-end frequency fidelity. Reverb trails become slightly dulled and a certain amount of clarity is lost in the low-end. These issues are exacerbated if the 7.1 virtual surround sound is activated, as the sound becomes washed-out due to the mixing. But unless you're a professional music producer or video editor, these issues will likely go unnoticed. The Cloud Stinger headset produces excellent clarity in a gaming situation and the lack of sonic fidelity is largely unnoticeable unless you're doing comparisons between two headsets.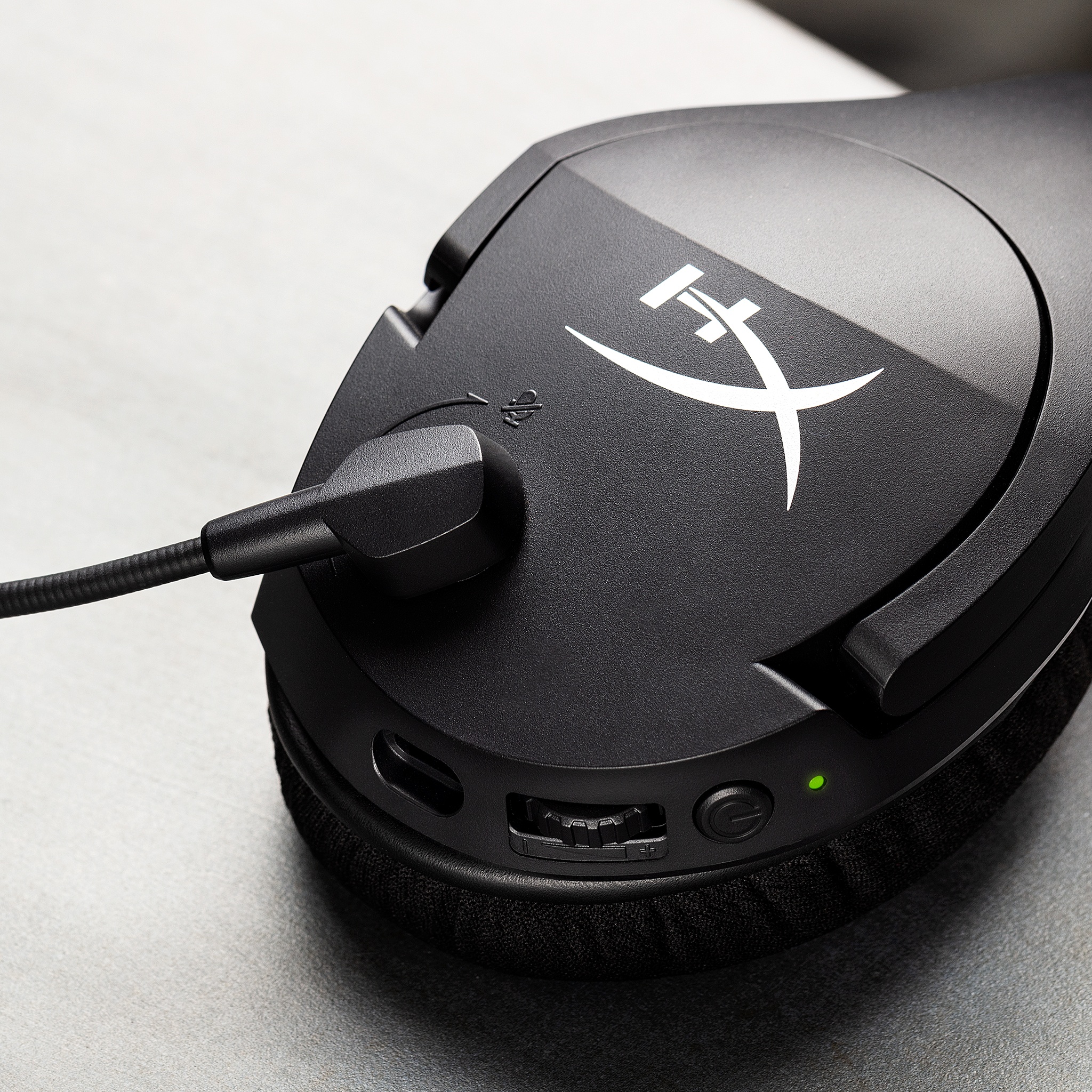 Final Thoughts?
At an RRP of $169, the HyperX Cloud Stinger Core Wireless + 7.1 Gaming Headset is sensational value for money. It's one of the most comfortable and versatile gaming headsets that I've tried in recent memory and the plug-and-play ease of use between console and PC is a huge benefit. The 7.1 virtual surround sound blew my socks off when I got it working with Counter Strike and I'll have a hard time going back to regular stereo headphones. Sure, the extremes on the high and low end fidelity is slightly lacking, but you won't care about this when you're able to ambush an approaching enemy around a corner, simply by listening to their footsteps.
HyperX Cloud Stinger Core Wireless + 7.1 Gaming Headset Specifications:
Driver: 40mm
Frequency response: 20Hz-20,000Hz
Weight: 244g
Frame Type: Steel Sliders
Battery Life: Up to 17 Hours
Microphone features: Noise-cancelling Swivel mechanism
Adapter: Wireless via USB – 2.4GHz (20m range)