Hardware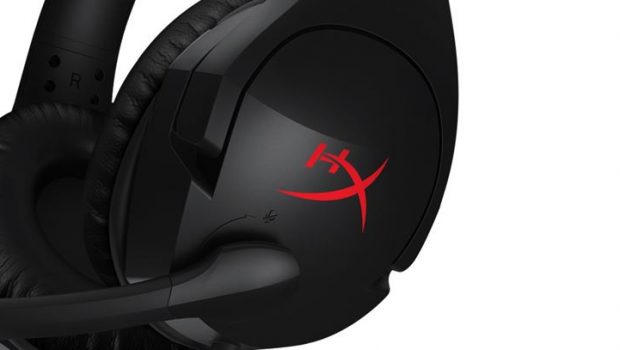 Published on October 4th, 2016 | by Admin
HyperX Cloud Stinger Gaming Headset Review
Summary: The HyperX Cloud Stinger Gaming Headset provides some excellent value for money and impressive audio!
Welcome to HyperX's new budget priced headset, the Cloud Stinger that retails for $79AUD (Oct 2016) and is aimed at that PC or console gamer plus comes with a 2-year warranty. Given the price, don't let it fool you because not only is it comfortable to wear but it sports some good features and audio in order to immerse you into your virtual world. Although the main use of this headset is for gamers, it can still be used with over devices that have a 3.5mm audio input such as a smartphone or tablet.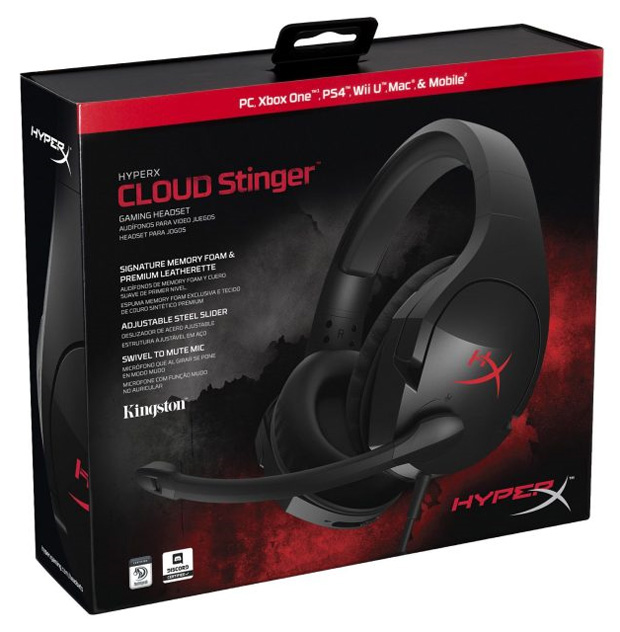 It's also quite a well packed product from HyperX but the first thing that you notice about the new Cloud Stinger is its design that feels quite sturdy and more importantly well designed. As a result, it feels quite comfortable to wear (padded headband included) but is very light weight which is needed for those long gaming sections. In terms of looks, it screams gamer and I like the HyperX branding on the side which gives it that professional aesthetic look. Furthermore, the metal banding on the top does help with the sizing and keeping it in place.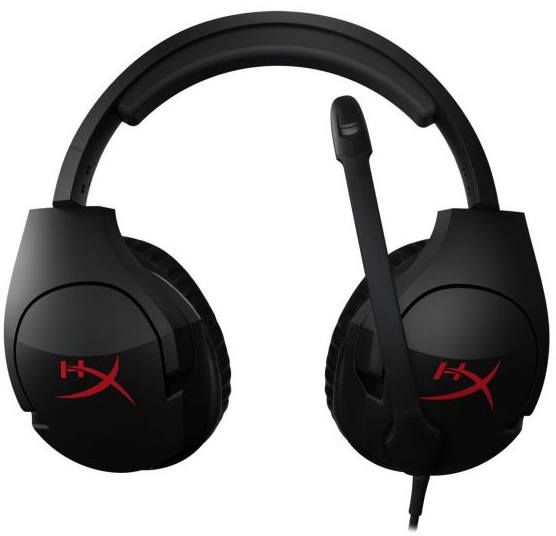 The memory foam ear cups add to comfort level and it sits nearly around your ears that even reduces some of the background noise. The only drawback in its design is that the microphone is fixed to the left side of the unit. To control the volume, the controls are located on the right ear cup which allows for easy access. Given that, the inclusion of memory foam is definitely a premium feature and it's great that HyperX have given some higher end features on such an affordably priced product.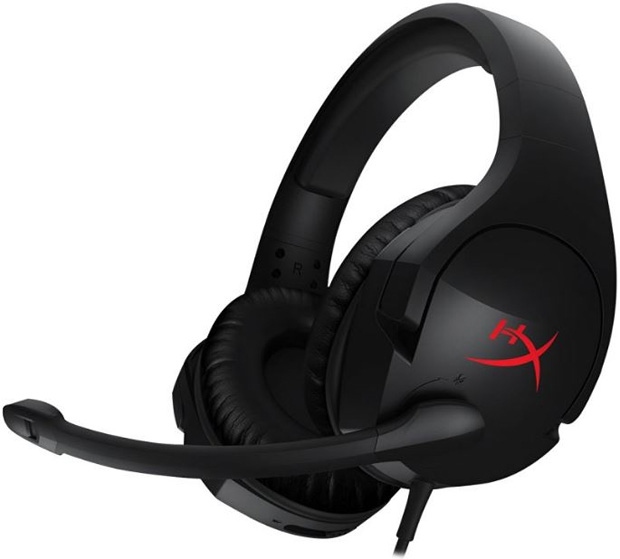 When it comes to sound quality, the HyperX Cloud Stinger gaming headset uses 50mm drivers which produce good levels of audio with minimal distortion at higher volume levels. Bass was quite decent as well. So whether you're playing games, listening to music or watching a movie, the quality is quite good, especially in games where directional sound is required. Sure it's not surround sound but it does increase the audio from a particular direction which is very helpful in gaming.
The microphone captures your voice well without capturing too much of the background noise so when the action heats up on the battlefield, your communication should easily be heard. One cool aspect about the mic is by moving it up, it automatically mutes it and by moving it down, it resumes again which is a clever feature for a fixed microphone. You can also tweak the microphone volume as well.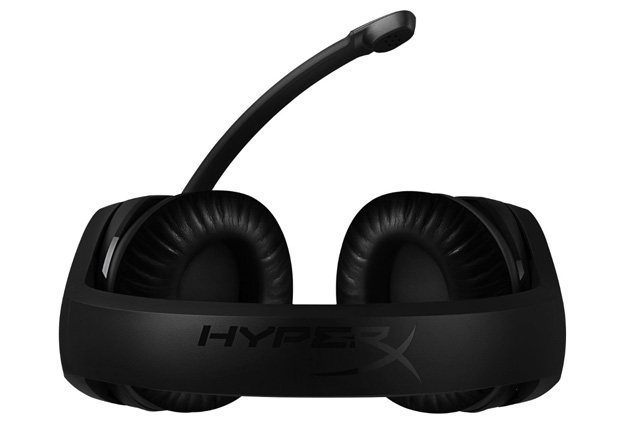 Final Thoughts?
If you're on a budget but looking for a decent gaming headset, then the HyperX Cloud Stinger gaming headset delivers great value for money with some impressive features. The 50mm drivers produce great audio levels and the design of the Cloud Stinger is quite comfortable to wear, particularly if you're having a long online gaming session. Installation is relatively non-existent and once connected, you're ready to go! Ideal for people on a budget and great value for money.
HyperX Cloud Stinger Specifications:
Headphone
Driver: Dynamic, 50mm with neodymium magnets
Type: Circumaural; closed back
Frequency response: 18Hz-23,000Hz
Impedance: 30 Ω
Sound pressure level: 102 ± 3dBSPL/mW at 1kHz
T.H.D:  ≦ 2%
Input power: Rated 30mW, Maximum 500mW
Weight: 275g
Cable length and type: Headset (1.3m) + Extension Y-cable(1.7m)
Connection: Headset – 3.5mm plug (4 pole) + extension cable – 3.5mm stereo and mic plugs
Microphone
Element: Electret condenser microphone
Polar pattern: Uni-directional, Noise-canceling
Frequency response: 50Hz~18,000Hz
Sensitivity: -40 dBV (0dB=1V/Pa,1kHz)