Films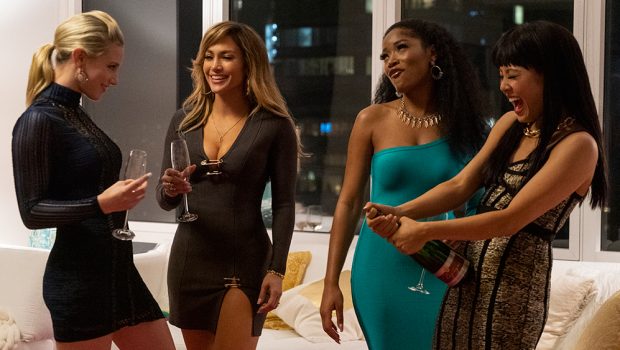 Published on October 11th, 2019 | by Harris Dang
Hustlers – Film Review
Reviewed by Harris Dang on the 10th of October 2019
Roadshow Films presents a film by Lorene Scafaria
Produced by Jessica Elbaum, Will Ferrell, Adam McKay, Elaine Goldsmith-Thomas, and Jennifer Lopez
Written by Lorene Scafaria based on the article 'The Hustlers at Scores' by Jessica Pressler
Starring Constance Wu, Jennifer Lopez, Julia Stiles, Keke Palmer, Lili Reinhart, Mercedes Ruehl, Cardi B, Lizzo, Madeline Brewer, Frank Whaley, and Jon Glaser.
Edited by Kayla Emter
Cinematography by Todd Banhazl
Running Time: 110 minutes
Rating: MA15+
Release Date: the 10th of October 2019
Do you know how disappointing it is when a film has all the ingredients in place but squanders it due to a terrible recipe? It feels terrible. Yet sometimes there is a film released afterwards with the same potential that successfully makes amends. This is what Hustlers feels like after watching Andrea Berloff's misfire The Kitchen. Both films are crime dramas that utilise a female perspective to enliven the genre's formula and transform it into something resembling today's political climate.
Hustlers, directed by Lorene Scafaria (The Meddler, 2015), gathered positive reviews since its world premiere at the Toronto International Film Festival. One of its stars, Jennifer Lopez, has also earned Oscar buzz for her performance. With an entertainingly pulpy premise, a talented all-female ensemble cast, and a skilled comedy director at the helm, will Hustlers meet the hype, dance the night away, and make it rain?
Rising star Constance Wu (Crazy Rich Asians, 2018) stars as Dorothy. She is a hard-working stripper (her stage name is Destiny) struggling to make ends meet in terms of her education and in caring for her grandmother (brilliantly performed by Wai Ching Ho). When she witnesses the dance work of Ramona (Jennifer Lopez), she is left in awe. Over time, their collaboration sees them become best friends and wealthy business partners.
When the global financial crisis strikes, the two women resort to criminal activity for survival. They use their career skills against the male Wall Street bankers that have not only caused the crisis, but escaped the consequences of their actions. Initially, the sheer thrill and bountiful rewards of the crimes excite the women, but when their plans become more elaborate and involve additional collaborators (played with amusing vitality by Keke Palmer, Lili Reinhart, and Madeline Brewer) and clients, their lives and friendship are tested.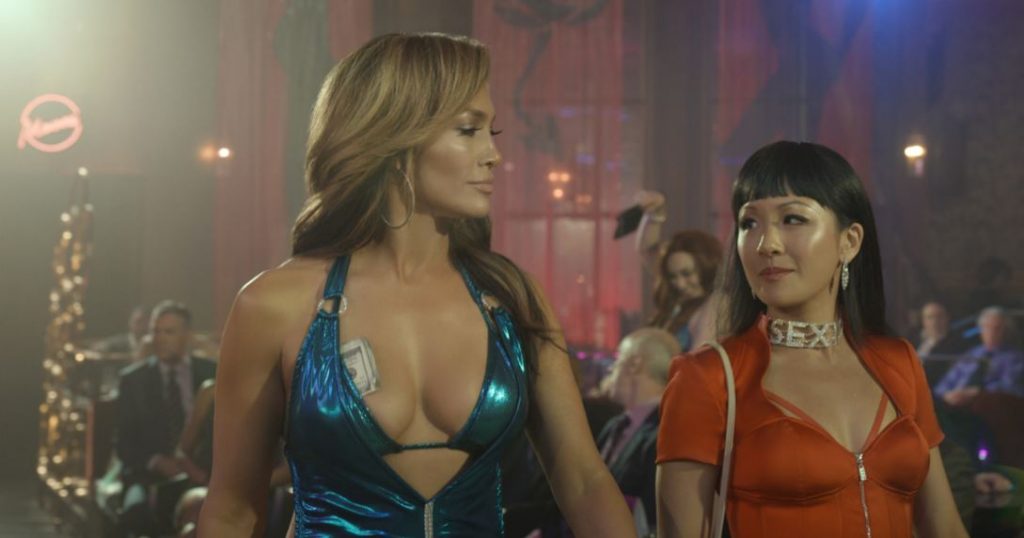 Hustlers lives up the hype and then some. It is an extremely entertaining crime film that works over the high bar of its potential with leaps and bounds, and dances circles around it with remarkable dexterity. Comparisons to prior crime classics (particularly of the Scorsese ilk) are inevitable, but a well-utilised female perspective distinguishes the film's storytelling. It succeeds because Scafaria forgoes the machismo and brutality of the crime formula. Instead, she imbues her film with a focus on social commentary and well-developed female relationships.
When plans are hatched in the male-dominated crime formula, the characters resort to ending relationships by betraying one another for personal and financial gain. However, in Hustlers, the relationships (and lack thereof) motivate the characters and their need for survival. Not only does it inform and refresh the storytelling but provides a surprising amount of emotional depth.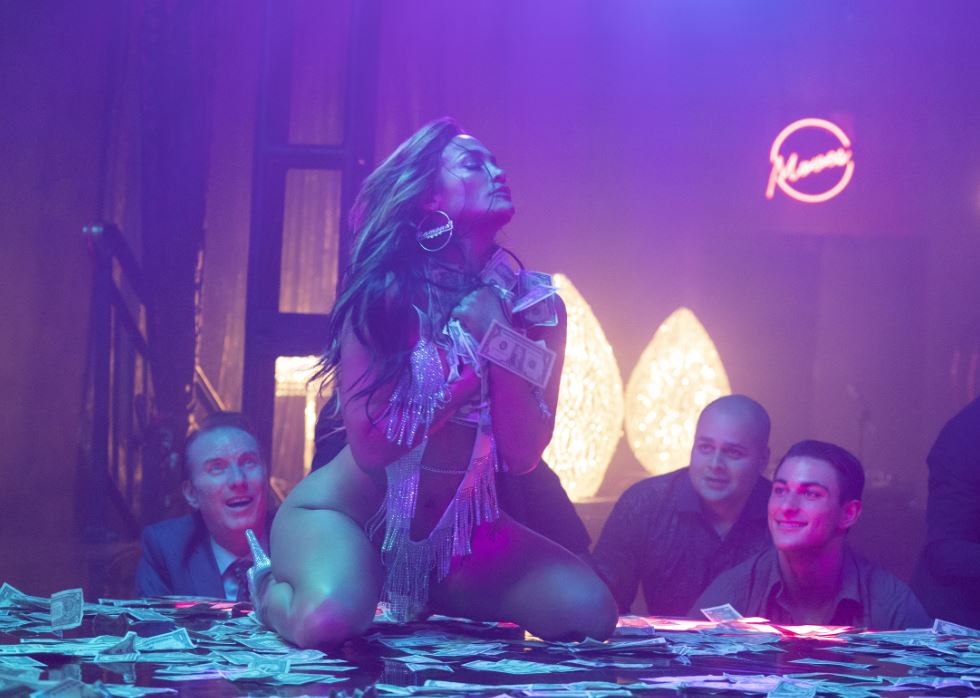 One standout sequence involving Dorothy in a taxi is very effective, due to how dramatically succinct and understated it is. It relies on Wu's performance and the lack of artifice to underline Dorothy's inner conflict. The use of the financial crisis as a backdrop also convincingly drives the characters' actions. Scafaria employs it to provide barbed and incisive observations about the social statuses of the time period. The sociopolitical context results in a fantastic final dialogue exchange that is beautifully summarised by Lopez's character.
Hustlers resists becoming a dramatic slog by energising its pulp premise with comedic opportunities. Whether it involves a scene where Wu, Lopez, and the others are gleefully enacting their criminal exploits, or the reactions of bystanders and onlookers on said exploits (Julia Stiles' performance and facial expressions as an interviewer pay off amusingly), Scafaria seamlessly integrates humour within the dramatic stakes of the crime drama with remarkable ease.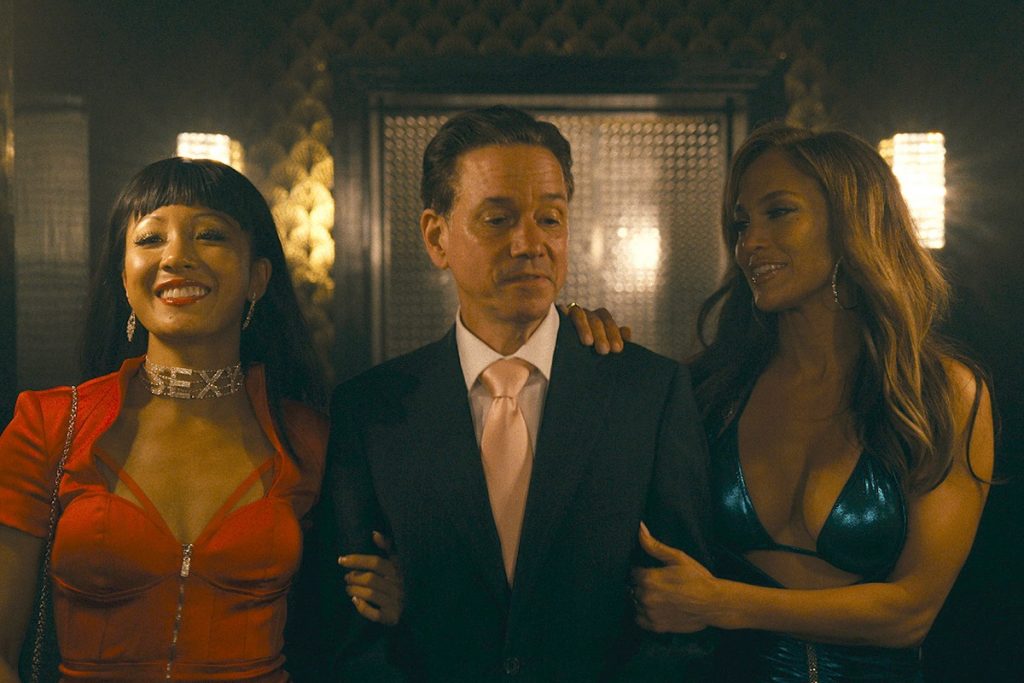 One clever scene involves the intentional distorting of ADR (additional dialogue recording) to make it sound like surveillance footage. Similarly, the effective camerawork by cinematographer Todd Banhazl involves blocking that orbits the characters. It portrays the sheer thrill of the characters' actions, and, aesthetically, it draws symmetry for the audience between the empowerment the characters' experience on stage and their rise through crime.
The titular Hustlers themselves are fantastic across the board. While littered with memorable cameos from Cardi B (hilariously foul-mouthed), Lizzi (carefree to a laughable extreme), and a certain singer that will not be spoiled, the show belongs to the two leads. Wu, increasingly on the rise, is great as Dorothy. Whether suffering from her inner trauma or her doe-eyed amazement in her newfound friendship with Ramona, she displays convincing dramatic chops.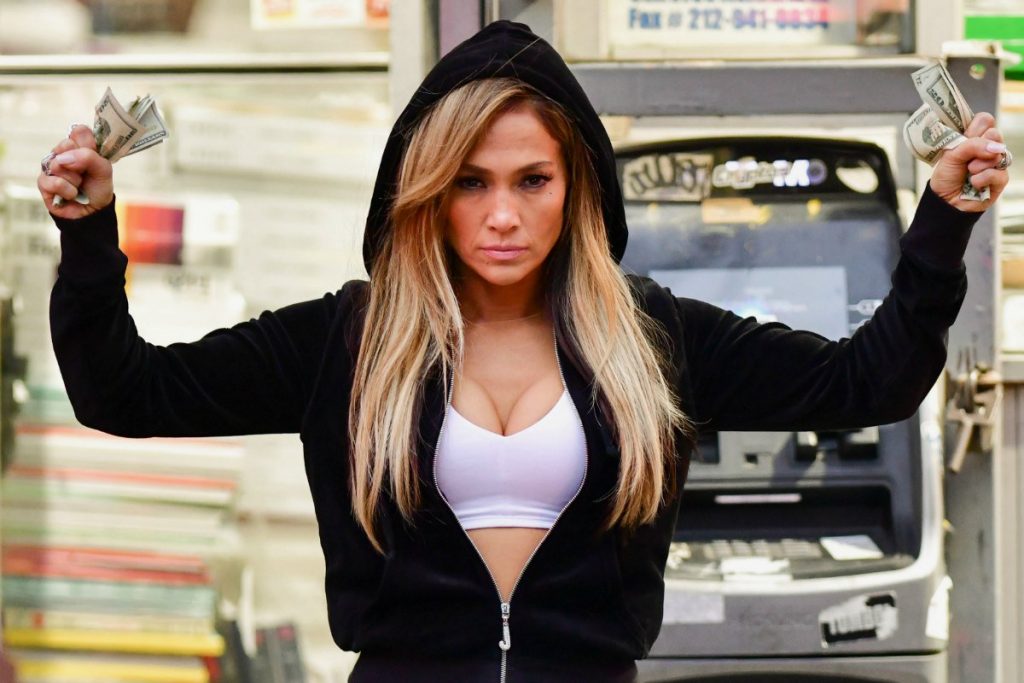 Lopez, who always offers magnetic presence in her films (of questionable quality), is revitalised and electric as Ramona. She manages to be enjoyably acerbic, delightfully devious, and remarkably human all at once. Her very first scene is not only a remarkable feat of dancing but captures both the essence of her character and the quality of the film itself perfectly.
Hustlers is a great crime drama that deftly blends female friendships and social class commentary into an entertainingly pulpy crime story. It is also strengthened by lively performances and Scafaria's assured direction. Go see this film and make it rain! Highly recommended.
Summary: Hustlers is a great crime drama that deftly blends female friendships and social class commentary into an entertainingly pulpy crime story.