Hardware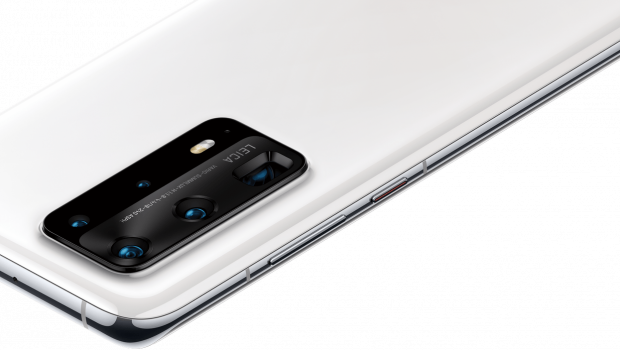 Published on August 24th, 2020 | by Andrew Bistak
Huawei P40 Pro+ Review
Summary: The Huawei P40 Pro+ is a high-end digital camera with smartphone capabilities!
Recently launched in Australia on 7 August 2020, the Huawei P40 Pro+ is their high-end flag ship that is powered by the Kirin 990 5G chipset, has 8GB RAM and a monstrous 512GB of storage that is also expandable up to another 256GB with a NM SD Card. However where the P40 Pro+ shines above its competitors is through Huawei's partnership with Lecia that delivers a very powerful and high-quality camera system. The camera system is made up of a 50 MP (wide) omnidirectional + Periscope 8 MP (telephoto) 10x optical zoom + 8 MP (telephoto)3x optical zoom + 40 MP (ultrawide) + TOF 3D (depth)… and yes, both photos and videos look fantastic!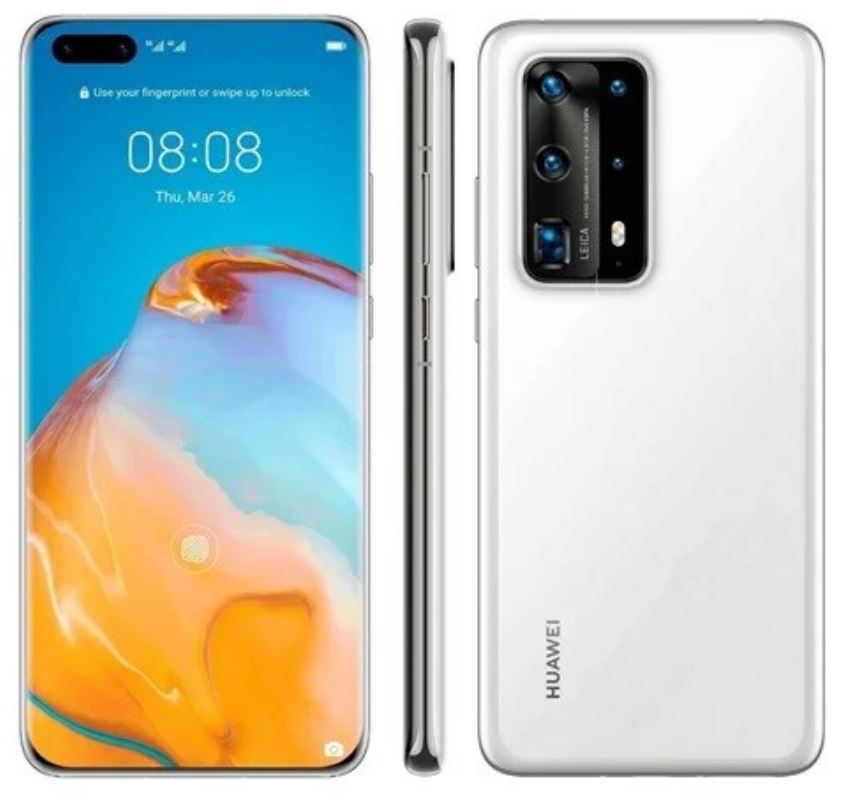 In Australia, the Huawei P40 Pro+  comes in  a very fashionable white (nano-tech) ceramic colour that once again sets itself apart from other smartphone of this price range, including an OLED 6.58″ screen with rounded corners that is inspired from flowing water, a refresh rate of 90Hz and a resolution of 2640 x 1200. If you're looking for dust and water resistance, this smartphone has an IP68 rating which means it is water resistant of up to 2 metres for 30 minutes. Add in a 4200 mAh "all-day" battery and Huawei's patented supercharge and these are some of the highlights of this impressive smartphone from Hauwei.
There is one caveat with the Huawei P40 Pro+ and this is courtesy of the Trump regime in America who have essentially banned this company from dealing with Google that means no access to Google products. Given the length of this dispute with Chinese owned Hauwei and the Republican government in America, these claims are unsubstantiated and not one iota of evidence has been provided or proven… False news! So the question is, can a $2,098AUD (August) smartphone without easy access to Google services still offer a flawless phone experience?
Given there are over 2.5 million apps on the Google App store, the majority of these apps are (sorry developers) are quite useless. However in order to access apps on the Huawei P40 Pro+, it is done by sideloading APKs through Petal Search that helps users locate apps and games directly. Once you have located the app, you simply download it and presto, you're ready to go and you can even download some Google apps as well.
Huawei also have a promotion running at the moment as the P40 Pro+ comes with excellent Hauwei Watch GT 2e and our review can be found at https://www.impulsegamer.com/huawei-watch-gt-2e-review/.
Example of Huawei's Petal Search
And a certain familiar Google App!
Box Contents
Handset
Type-C Earphone
Huawei SuperCharger
Type-C Cable
Quick Start Guide
Protective Case
Warranty card
Quick Eject Tool
Now that we've cleared that, the Huawei P40 Pro+ is a very stylish phone that does scream high-end and not only feels good in your hands (158.2 x 72.6 x 9 mm) but the ceramic backing makes it stand-out quite a bit. Both the face and back of the phone is made from aluminosilicate glass that makes it very tough and hiding under the front screen is an in-built and responsive fingerprint reader. It's also quite lightweight at just 226 grams. The power button and volume buttons are located on the right side of the phone. While the camera does jut out slightly on the back, that's because of the powerful camera system that includes the following;
Rear Camera:
50 MP Ultra Vision Camera (Wide Angle, f/1.9 aperture, OIS) + 40 MP Cine Camera (Ultra-Wide Angle, f/1.8 aperture) + 8 MP SuperZoom Camera (10x Optical Zoom, f/4.4 aperture, OIS) + 8 MP Telephoto Camera (3x Optical Zoom, f/2.4 aperture, OIS) + 3D Depth Sensing Camera
Autofocus Mode: Autofocus
Image stabilization: OIS + AIS
Zoom Mode: Digital Zoom, Optical Zoom, Hybrid Zoom
Video Recording: Support for 4K (3840 x 2160 pixels) 60fps video recording
Image Resolution: Support up to 8192 x 6144 pixels
Video Resolution: Support up to 3840 x 2160 pixels
Front Camera:
32 MP Selfie Camera (f/2.2 aperture) + Depth Camera*
Autofocus Mode: Autofocus
Video recording: Support for 4K (3840 x 2160 pixels) 60fps video recording
Image resolution: Support up to 6528 x 4896 pixels
Video resolution: Support up to 3840 x 2160 pixels
*Depth Camera also support face unlock with IR.

*The photo pixels may vary depending on the shooting mode.
*The actual image resolution may vary depending on the shooting mode.
When powered, you will definitely notice how exceptional the screen quality is with sharp text, crystal clear images and colours that burst with vibrancy. So whether you're surfing the net, taking photos, playing games or just working, the display of the Huawei P40 Pro+ is A+!
Unboxing & Setup Photos
.
Setting up the phone is just like any other Android phones and once set-up (e.g. Mobile network and/or Wi-Fi), you'll be ready to start your new smartphone journey courtesy of Android 10. The setup wizard gives you access to Phone Clone if you're moving data from one phone to another. The Huawei P40 Pro+ also comes with EMUI 10.1 that basically turns your phone into a laptop, including the ability of flawless PC integration to Huawei notebooks that allow for screen recording, texting from a PC and one tap photo transfers.
O/S Photos
Once again Optimizer comes with the Huawei P40 Pro+ that is one of the best phone optimisers around to ensure that your phone is not only running at its optimum but it protects your data, including a clean-up element to remove unwanted files.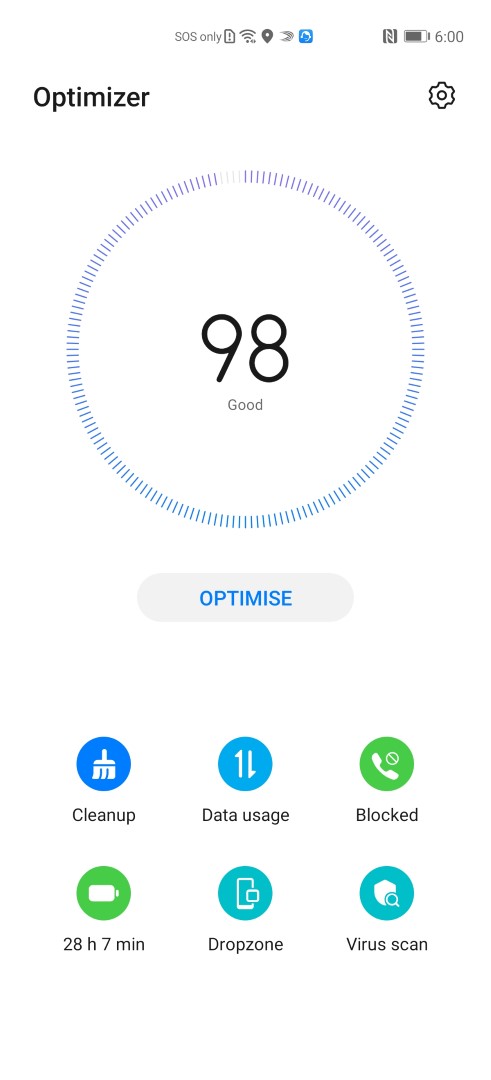 Another great feature of this phone is the ability to use gestures to control the phone without touching it. For example and when enabled, you can use your palm to scroll up and down or take a screen shot by holding your hand up to the phone and then making a fist. Huawei also take privacy seriously and when your phone detects that someone else is using it, it will protect your private information and you can even set additional security on apps such as a social media protection.
Benchmarks and Performance

Given the specifications behind the Huawei P40 Pro+, it is a very responsive smartphone and this was proved in our benchmarks.
3DMark highlighted the power of this smartphone and while not the fastest phone on the market, it wasn't far from the top.
3DMark
It scored equally as good with Geek Bench, another popular smartphone testing app and smashed the competition with its multi-core results.
Geek Bench
When it comes to photos, the Huawei P40 Pro+ truly excels in this area and photos were colourful and super sharp. Best of all, the camera systems worked well in all lighting, including low-light photography. One feature I would like to touch is the "golden snap" feature that basically removes unwanted objects or reflections from shots. That means you can remove unwanted people or objects if you take a photo and my favourite aspect, the ability to remove reflections from your photos. If you've ever been to a museum and take photos of objects behind glass cabinets, you will probably have noticed reflections in your photos and thanks to the camera AI on this phone, it removes these reflections and does a fantastic job at it. Check out Superman below!
Photo Samples
P40 Pro+ Zoom Shots
The zoom features of the P40 Pro+ left me flabbergasted and while it does become hard to keep steady when it is fully zoomed out, the camera does a great job at minimising this issue.
Portrait vs Non Portrait
If you're into gaming, I had no issues with the P40 Pro+, however just be warned that now all games are available. I played Final Fantasy Brave Exvius, Need for Speed Most Wanted, Call of Duty Mobile to name a few of the titles which all worked perfectly on this smartphone! These titles had exceptional framerates and stunning graphics. You can even mirror your phone to your TV so it gives you that console-like experience!
Final Thoughts?
The Huawei P40 Pro+ is a high-end phone in every sense of the world and is a true powerhouse in terms of performance and photography. Furthermore, gaming was fantastic and while it is slightly hampered by not having access to Google services, the work around still gives you access to almost everything, albeit a little clunky. However if you're looking for a smartphone for photography, then the Huawei P40 Pro+ is indeed that phone, even with the lack of Google!
Recommended!
For more information, please visit https://consumer.huawei.com/au/phones/p40-pro-plus/
SPECIFICATIONS
PROCESSOR
HUAWEI Kirin 990 5G
CPU:
Octa-core
2 x Cortex-A76 Based 2.86 GHz + 2 x Cortex-A76 Based 2.36 GHz + 4 x Cortex-A55 1.95 GHz
GPU:
16-Core Mali-G76
NPU:
Dual Big Core + Tiny Core NPUs (Neural-network Processing Unit)
MEMORY
8 GB RAM + 512 GB ROM
NETWORK
Primary SIM card:
5G NR: n1 / n3 / n28 (TX: 703-733 MHz, RX: 758-788 MHz) / n38 / n41 / n77 / n78 / n79
4G FDD LTE: Bands 1 / 2 / 3 / 4 / 5 / 6 / 7 / 8 / 9 / 12 / 17 / 18 / 19 / 20 / 26 / 28
4G TDD LTE: Bands 34 / 38 / 39 / 40 / 41
3G WCDMA: Bands 1 / 2 / 4 / 5 / 6 / 8 / 19
2G GSM: Bands 2 / 3 / 5 / 8
Secondary SIM card:
4G FDD LTE: Bands 1 / 2 / 3 / 4 / 5 / 6 / 7 / 8 / 9 / 12 / 17 / 18 / 19 / 20 / 26 / 28
4G TDD LTE: Bands 34 / 38 / 39 / 40 / 41
3G WCDMA: Bands 1 / 2 / 4 / 5 / 6 / 8 / 19
2G GSM: Bands 2 / 3 / 5 / 8
*In Dual SIM version, either card slot can be set to accommodate the primary or secondary SIM card.
*Functions available on the live network depend on the situations of carrier's network and related services deployment.
*HUAWEI P40 Pro+ does not support eSIM.
CONNECTIVITY
Wi-Fi:
802.11a/b/g/n/ac/ax, 2 x 2 MIMO, HE160, 1024 QAM, 8 Spatial-stream Sounding MU-MIMO
*Need router support.
Download and upload peak physical rate up to 2.4 Gbps
*Based on the 160 MHz bandwidth Wi-Fi 6 router.
Bluetooth:
Bluetooth5.1, Support BLE, SBC, AAC, LDAC
Data Cable Port:
USB Type-C, USB 3.1 GEN1*
*This function should be used with the USB 3.1 GEN1 cable (non-standard USB cable, need to be purchased separately) that supports this function.
*The inbox USB cable supports USB 2.0.
Earjack:
USB Type-C earjack
Others:
PC Data Synchronisation
LOCATION
GPS (L1 + L5 dual band), AGPS, Glonass, BeiDou (B1I + B1C + B2a Tri-band), Galileo (E1 + E5a dual band), QZSS (L1 + L5 dual band), NavIC
NFC
Support Reader Mode, P2P Mode, Card Emulation Mode (SIM*, HCE)
*Only SIM1 support
SENSORS
Gesture Sensor
Gravity Sensor
Infrared Sensor
Fingerprint Sensor
Hall Sensor
Gyroscope
Compass
Ambient Light Sensor
Proximity Sensor
Colour Temperature Sensor
AUDIO
Audio File Format: *.mp3, *.mp4, *.3gp, *.ogg, *.amr, *.aac, *.flac, *.wav, *.midi
VIDEO
Video File Format: *.3gp, *.mp4