Hardware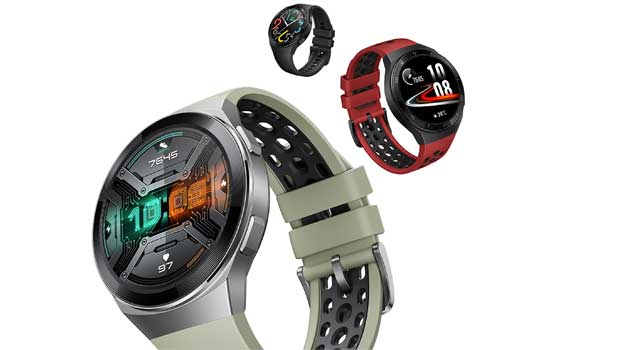 Published on July 27th, 2020 | by Andrew Bistak
Huawei Watch GT 2e Review
Summary: Smart just got healthier with the Huawei Watch GT 2e!
Huawei have once again redefined their excellent WATCH GT series and their latest device the WATCH GT 2e is their new premium smartwatch. It's still one of the most useful smart devices on the market that successfully merges health and smartphone integration into your day to day life.
More importantly, it's not filled with superfluous apps, rather its strong pathway on health gives you a point of focus and detailed statistics to help improve your overall fitness and well-being.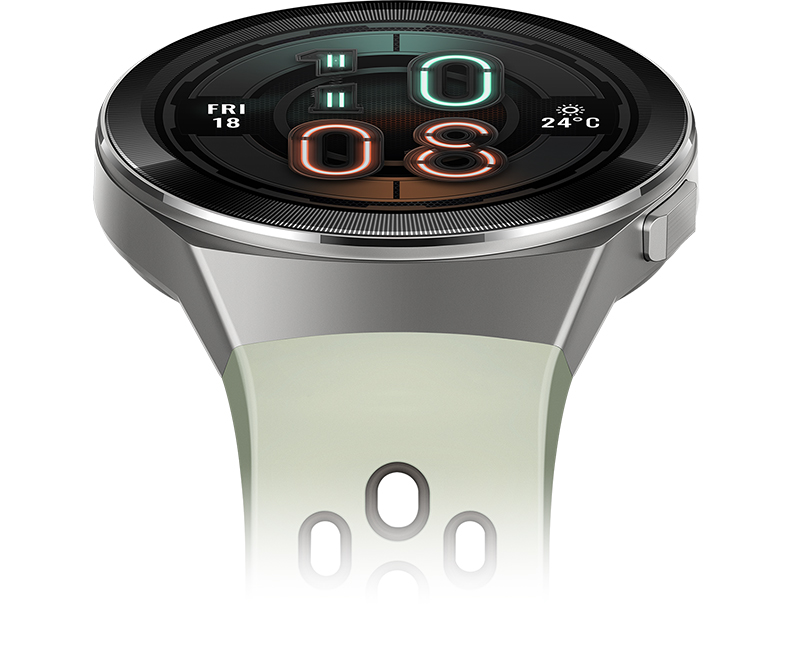 Further, the Huawei Watch GT 2e boasts 85 custom workouts and you'll be hard press not to find the sport you're looking from your humble running to something more extreme like rock climbing. There's even an auto-detect workout system to ensure you don't miss out on your exercise tracking.
Adding to the features is notifications, caller ID/hang-up, local music storage, sleep monitoring, V02MAX (maximum rate of oxygen consumption), weather updates, heart rate statistics, GPS and even stress testing plus the ability to control your smartphone camera via its shutter control.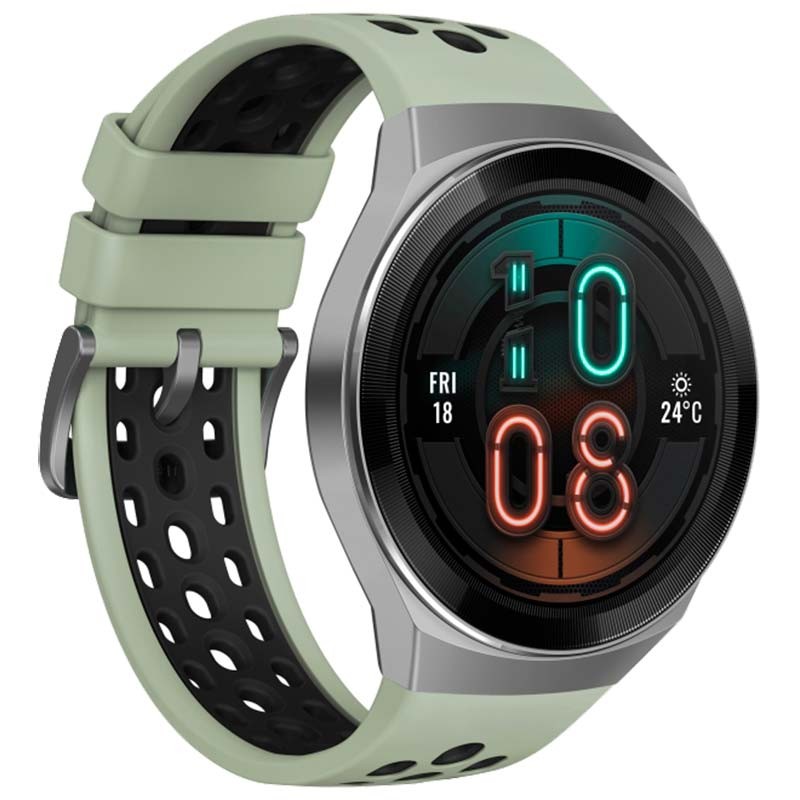 Like other Huawei products, all these useful attributes are housed under a well-designed product that looks more like a classic timepiece opposed to a modern smartwatch that at times can look a little 'geeky'. The GT 2e also comes in four colours that include mint green (reviewed), lava red, graphite black and icy white.
Highlights
2-Week Battery Life: HUAWEI WATCH GT 2e Smartwatch comes with HUAWEI's self-developed chip Kirin A1 bolstered by the AI power-saving algorithm to power through your weeks
1.39 inch AMOLED HD Touchscreen: The durable stainless steel frame of HUAWEI WATCH GT 2e pairs flawlessly with the colorful fitness straps, while 1.39 inch AMOLED HD display blows you away any moment
Auto-detects 6 Workout Modes: Just go about your normal workout, and this smartwatch will detect it, then automatically start tracking your activity. Now available for 6 common workout modes
85 Custom Workout Modes: You can explore the new adventure of rock climbing, parkour, street dancing, or skateboard that moves you, with the newly added 85 custom workout modes on the GT 2e smartwatch
GPS and GLONASS Positioning Systems: Precise and real-time tracking data for 15 professional sports including climbing, running, swimming and cycling provided by utilizing cutting-edge technology
Well packed from Huawei, opening the box of the Watch GT 2e is like unboxing a high-end product and more importantly, the watch has been designed from its overall build quality to exchangeable bands. The stainless steel case feels solid and the two physical buttons on the right side of the watch are slim lined so you can't accidentally press them, particularly while exercising.
Unboxing Photos
Further to this, the band is quite comfortable to wear and the smartwatch itself has a weight of just 40.8 grams which makes it quite lightweight. I often forget that I'm wearing it, unless it vibrates with a notification or some other message.
Adding to its features is the high quality 1.39" AMOLED touch screen which boasts a resolution of 454 x 454 that can be seen in all different levels of light with text, images and colours are quite sharp and vibrant.
It comes with a USB-C charging dock and when the GT 2e is placed on it, the magnets automatically pop it in place. While it does boast a 2-week battery, this is limited to what you are using it for and if you workout quite a bit or use the GPS feature regularly, including listening to music or checking notifications, the battery will drain faster. With our testing and with regular workouts, we achieved around 10-days, even with limited GPS usage.
Setting up the watch is super easy and all you need to do is download the Huawei Health App and go through the simple to follow wizard. If you already own a Huawei smartphone, this app is already installed on your device. Here are a few screenshots from the installation process on the Huawei Health App.
Setup App Screens
As you can see, it's quite straight forward to use and does allow you to fine-tune your experience depending on your needs.
Once setup, you're ready to begin your new tech-friendship with the Watch GT 2e and navigating this smart device is pure simplicity at its best. While the watch disables the screen when you are not using, it automatically powers up by movement.
When you scroll up via touch on the watch-face, it displays your notifications and by scrolling down , it gives you access to Do Not Disturb, Show Time, Find Phone (absolutely awesome… I'm here says my Huawei phone quite pleasantly), Alarm, Settings, Battery Percentage and Date.
Scrolling to the left or right will display the same but in a different order and this includes Screen One (Steps, minutes active, goals achieved), Screen Two (Music playback), Screen Three (Weather), Screen Four (Stress Test) and Screen Five (Heat rate statistics). Scrolling from right just reverses the order that starts at Heart Rate, Stress Test and so forth.
The Top button displays the following;
Workout
Workout Records
Workout Status
Heart Rate
Sp02
Activity Records
Sleep
Stress
Breathing Exercises
Music
Remote Shutter
Barometer
Compass
Notifications
Weather
Stopwatch
Timer
Alarm
Flashlight
Find Phone &
Settings
The bottom left button includes the wide gamut of workouts and the defaults include the following;
Running Courses (18 courses)
Outdoor Run
Outdoor Walk
Indoor Walk
Outdoor Cycle
Indoor Cycle
Pool Swim
Open Water Swim
Hike
Trail-run
Triathlon
Elliptical
Rower
Other
Add
If your workout is not listed, by clicking "Add", it brings up the 85 custom workout modes such as Boxing, Jazz Dance, Kendo, Horse Riding, Tennis, Surfing and even…  Motor Racing and Parkour! Whether I was running or at the gym, the real-time tracking of exercise was quite good, including relaying recommendations and even if I was improving. The VO2Max monitor also scores you on your cardio workouts which can be used to help improve your fitness routine.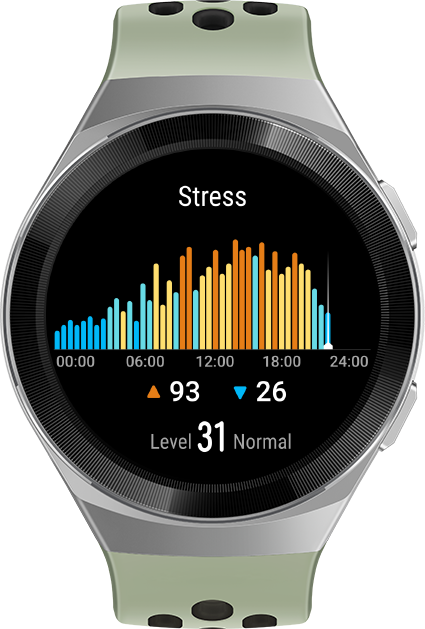 From a health perspective, the watch will inform you about your blood oxygen levels and warn you if it is low that may point to an underlining medical condition. Then you have the stress tests which can cause heath problems and even stroke and this watch will monitor your stress levels throughout the day and will give you access to breathing exercises to help reduce your stress. Music also plays a key component to reducing stress and with the ability to store around 500 songs on the GT 2e, this provides some great relaxation, especially when paired with wireless earphones.
Huawei Health App Screens
As the watch monitors your sleep, it even gives you a score of how well or poorly you have slept by scoring you out of 100 points, including breaking down your sleep into four stages that are deep, light, REM and awake. While I scored 75 which is considered good, my REM was just 31%. The app even gives you hints on  how to remember your dreams and all in all, it is quite an accurate tool.
Final Thoughts?
A real-world smartwatch best describes the Huawei Watch GT 2e and if you're in the market for an easy to use smartwatch with a whole wealth of fitness and health features, including smartphone integration, this product is definitely it and looks like a high-end classic time piece!
Recommended!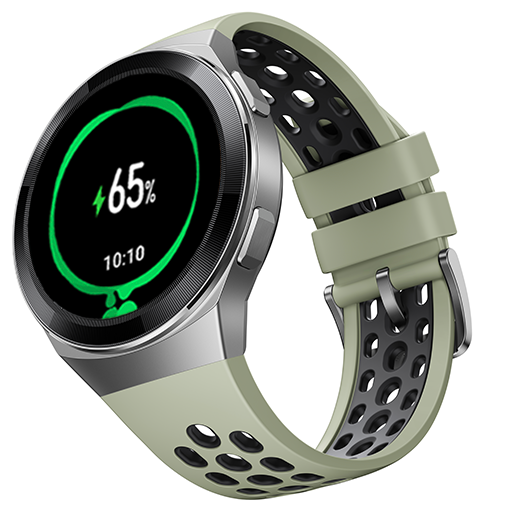 For more information, please visit https://consumer.huawei.com/au/wearables/watch-gt-2e/